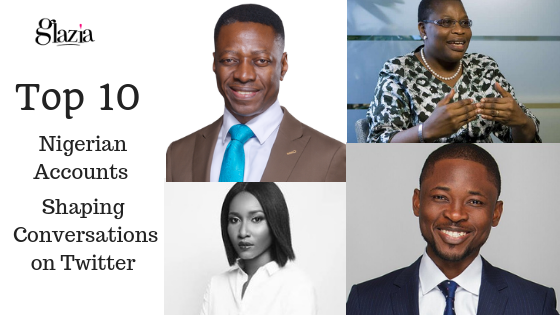 A large digital community like Twitter has helped many people to build their personal brands, demonstrate thought leadership and also remain outstanding and be the best at what they are known for.  For our list, these accounts are not the most followed on twitter, some of them may not even have as much followers just yet, but you can't deny their influence and ability to shape the conversations on Twitter. These are accounts whose posts you would most likely see retweeted to your timeline regularly, regardless of their follower count.
From users like @akaebube to @Osi_Suave @ebuka, @SympLySimi @editieffiong and so many more, there are a good number of accounts who fall under this category and deserve to be on our list but for this time, based on influence, share of voice and visibility, we have created a list of twitter influencers who hold down the micro-blogging site, sharing or starting great conversations daily.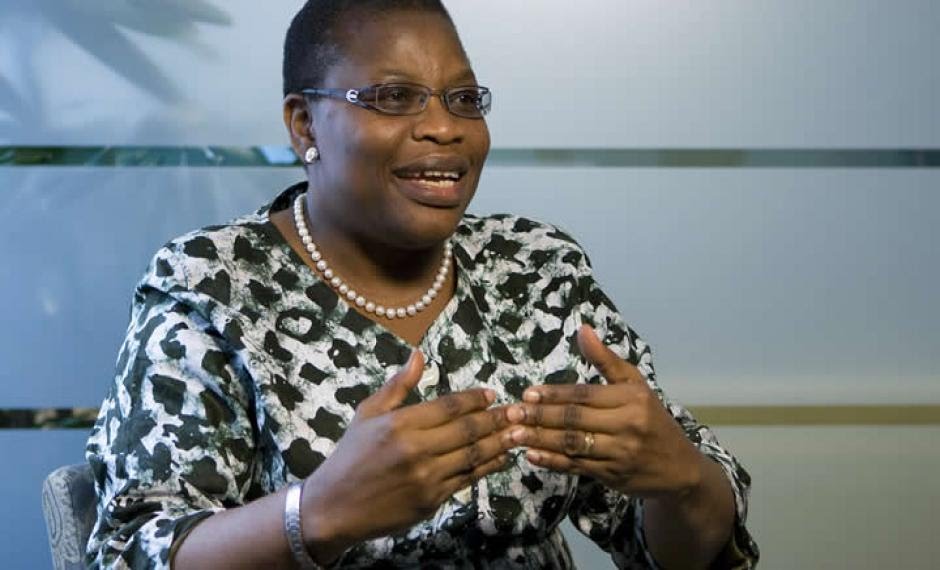 Obiageli Ezekwesili is a Nigerian accountant and renowned public speaker. She has served as a chartered accountant and in economic policy. She was appointed Vice President for the World Bank's Africa Region in 2007. She was also the Federal Minister of Solid Minerals and then as Federal Minister of Education.
A co-founder of Transparency International, she served as one of the pioneer directors of the global anti-corruption body based in Berlin. It is therefore no surprise the kinds of bold conversations Ezekwesili holds on Twitter, especially about Nigeria and her leaders. A passionate believer in the nation, Ezekwesili has promised to do everything within her reach to achieve a better Nigeria.
Need someone to speak her mind about Nigeria's political, economic and leadership challenges without fear? Oby Ezekwesili is your woman! Ezekwesili takes her time to analyze situations when she holds court on Twitter engaging her over 750k followers and more in stirring conversations. With Nigeria Air, she called it, and guess what? She was right! In fact, if a situation is trending and she has not spoken on it, people will ask for her opinion. The good thing about Oby Ezekwesili is that she is also not afraid to take it off social media when the need arises.  If you are passionate about Nigeria and enjoy such conversations or just like to keep up with Nigeria, Oby Ezeks is that account to follow.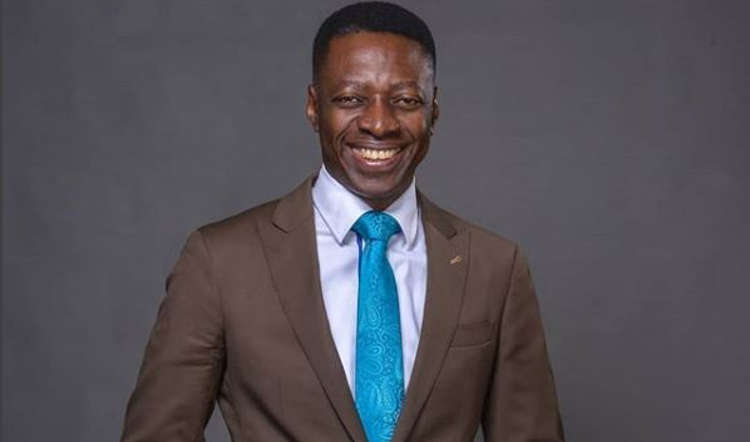 Samuel Adeyemi is the Senior Pastor of Daystar Christian Centre but he is more than just a pastor. Adeyemi is the president of Success Power International, an NGO that among others things specializes in organizing financial, leadership and motivational seminars,  he is also the president of Daystar Leadership Academy and a well renowned public  speaker and host of the popular TV and radio programme, SUCCESS POWER; which airs on stations within and outside Nigeria.
Adeyemi is passionate about teaching Success, Leadership and Financial principles and these reflect in his tweets. He was recently featured as cover star of the September edition 2018 of Forbes Africa's strategic leadership supplement. When Adeyemi retweets your post or tweets you, you will feel it your mentions as his over 770k followers will engage with that post in ways that would make your page analytics happy. If you like that special prayer or word that makes you go 'this one's for me" or insights into leadership, growth and successful living, Adeyemi is your man!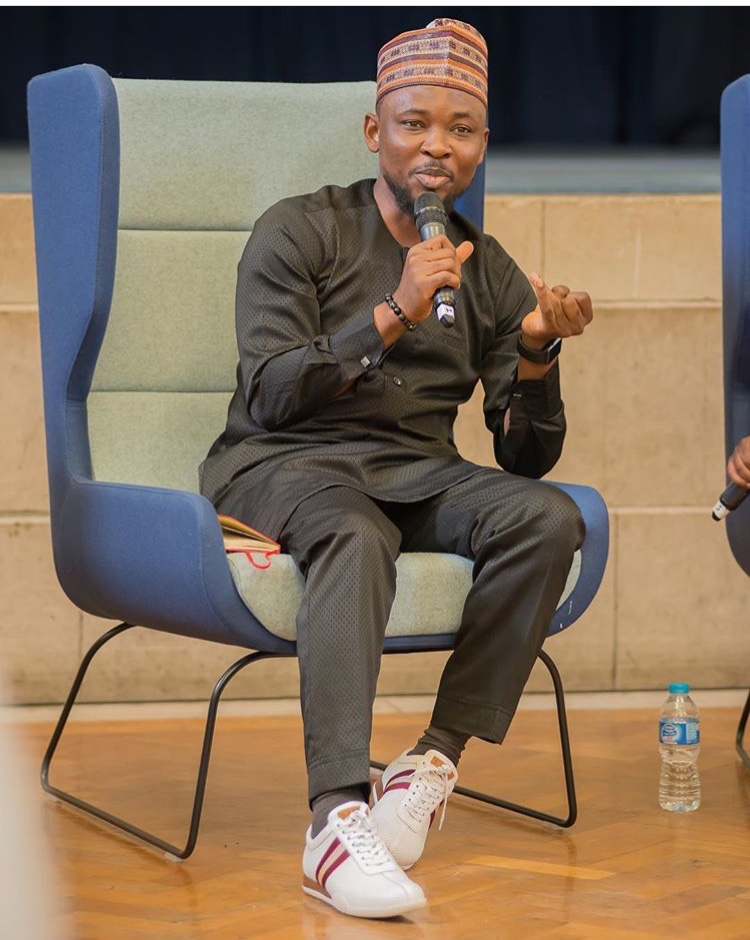 The lead strategist at digital media company, Alpha Reach, Japheth Joshua Omojuwa is a Nigerian blogger, public speaker, socio-economic and political commentator and social media expert. Known near and far by mostly his surname, Omojuwa can always be found  at the center of the most trending topics or starting majority of the conversations on Twitter. As a matter of fact, if you talk about someone who has consistently had twitter on lockdown, that would be Omojuwa.
As a social commentator, Omojuwa is not afraid to say how he feels about issues. He is well known for engaging discussions and sharing his honest views on different subject matters ranging from politics to football, entertainment and so much more with his over 550k followers; across the continent of Africa in different fora, seminars etc. His Twitter influence has helped him grow to become brand ambassador and influencer for several brands. Little wonder he was named Digital Influencer of the year at the Glazia Persons of the Year Awards earlier in January 2018.
Top 10 Most Inspiring Instagram Influencers You Should Follow
4. @Ogundamisi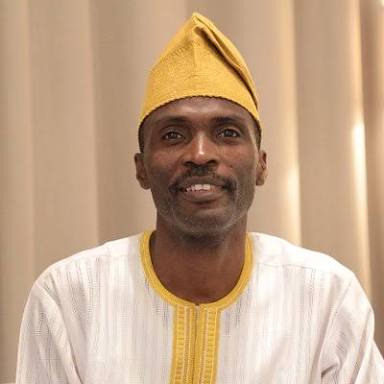 Kayode Ogundamisi is a Nigerian blogger and political commentator. With his over 340K Twitter followers and larger-than-life tweets, Ogundamisi is a popular character in the Nigerian twitterverse. If you are an avid politics consumer, look no further than Ogundamisi's handle where Nigerian politics is often always the topic of every discussion and with the 2019 elections around the corner, you can be sure that you will be hitting the jackpot on this one. If you see 5 tweets about Nigerian politics or government, Ogundanmi's tweet is most likely to be one or two of them.
5. @Segalink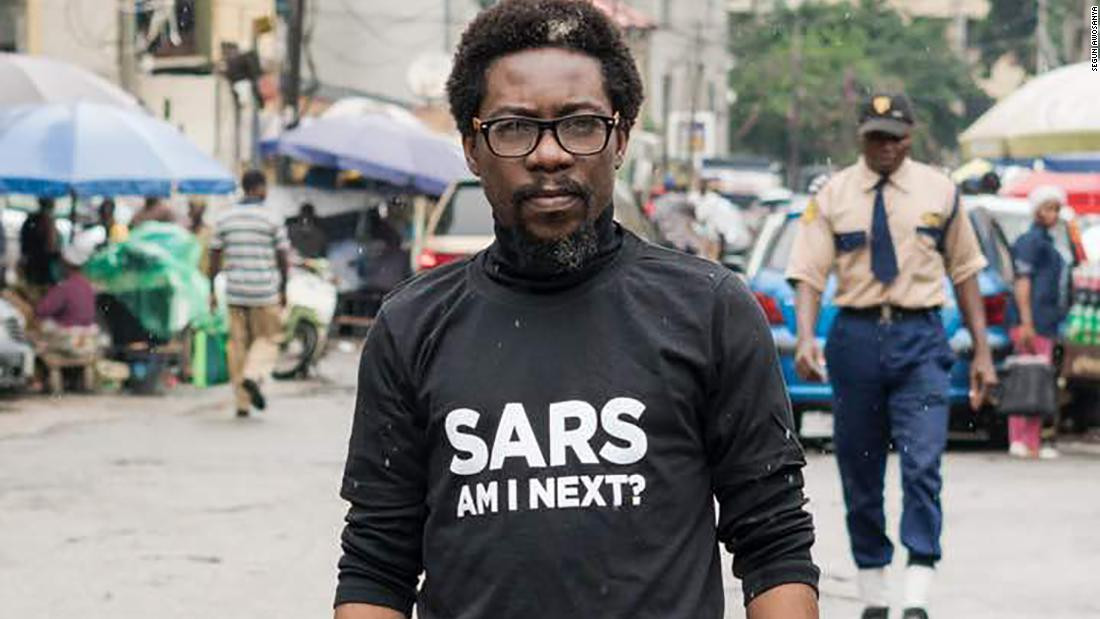 Segun Awosanya is a Nigerian realtor and a modern Nigeria human rights activist. He is popularly known for spear heading the campaign against police brutality in Nigeria on twitter and offline with the tag, #EndSARS. This actually yielded result recently when the federal government of Nigeria announced a total overhaul of the department of special anti-robbery squad popularly known as SARS.
Segalink is like everybody's twitter big brother, he is never tired of engaging his over 118K followers and non-followers alike on the platform. He is also one of those who takes his activism offline and is not afraid to speak on challenging issues. Got in to trouble with the police? Maltreated by your boss? Need a quick fix, Oliva Pope may not be there to call but Segalink is really one tweet away and he has gone out of his way to help as many people as possible whilst also stating the right ways to move Nigeria forward.
6. @ogbenidipo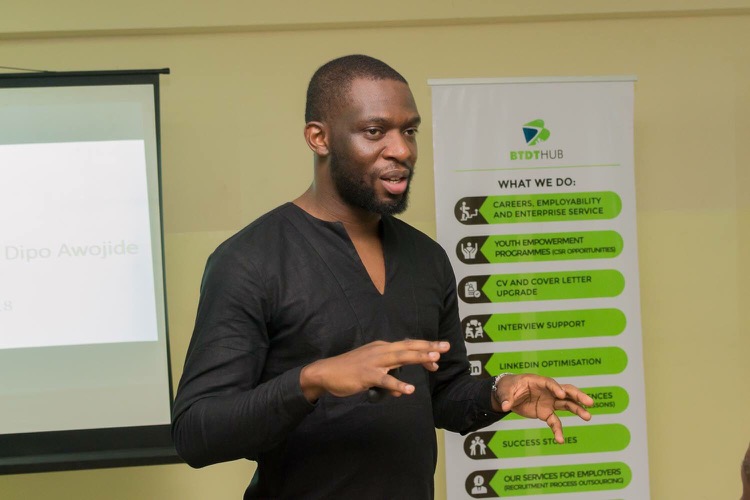 Dr Dipo Awojide is a senior lecturer in strategy and Assistant Course Leader at Nottingham Business School. The Founder of human resource firm, BTDT Hub, Dipo is also a career coach and shows genuine interest in the future aspirations of young people.
He teaches on a variety of undergraduate and postgraduate modules, helps fresh graduates and young professionals between jobs make informed career decisions, provides bespoke career advice and guidance to experienced professionals looking to switch jobs thereby increasing their employability skills. All these he showcases on his twitter page to his teeming followership which has grown to over 90K. Dipo is also known for his no-nonsense ability to speak up on social issues and stand for what he believes is right. From politics to leadership, religion, feminism, you name it… He will take his stand.
7. @DrJoeAbah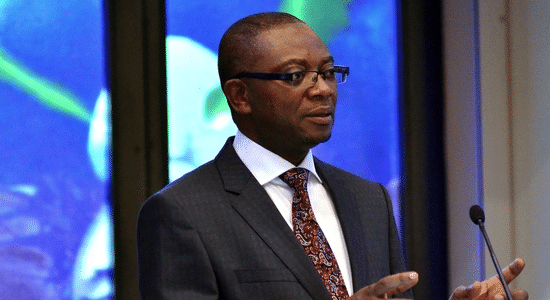 If Segalink is everyone's big bro on Twitter, Dr Joe Abah is the Twitter daddy. Originally trained as a barrister in Nigeria, Joe Abah gained extensive experience in the governance sector, working on public sector reform programs for the U.K. Prime Minister's Office.
From 2013 to 2017, Abah served as Head of the Bureau for Public Sector Reform in the Nigerian government. He has now returned to DAI to serve as Country Director for Nigeria, where he provides technical and strategic inputs to DAI's existing portfolio of projects.
On Twitter, Abah is known to deploy interesting twitter threads to share his hypotheses and takes on several issues ranging from politics to leadership, hottest trends and even his village chronicles.
Dr Abah does well to maintain his objectivity so much so that one gets confused on what side of the fence he sits in (APC or PDP) but according to him, he is disinterested in politics but interested in governance. If you need that voice of wisdom on current issues in the Nigerian landscape, he is not always right (is anyone ever?) but Abah's page could be for you.
8. @ayosogunro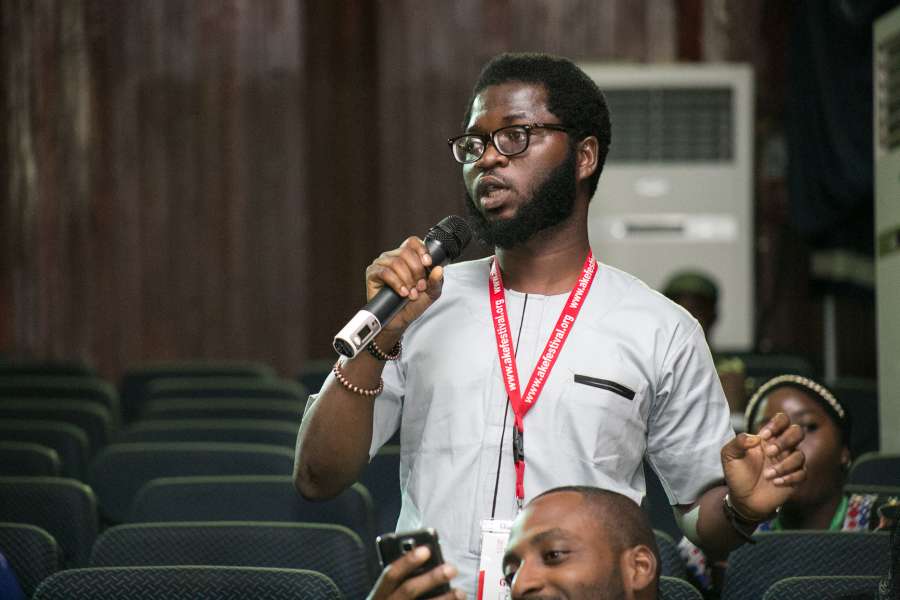 Ayo Sogunro is a lawyer, writer, jurist and human rights fighter. He is known for his work in social advocacy and for the protection of civil rights and the rights of sexual minorities in Nigeria. He holds conversations on twitter on issues concerning Nigerian politics, rights of the masses, and sexual abuse. The good thing about Ayo is that he tries to be objective in his views and does not let his emotions take over his tweets; a common character flaw in most of the commentators on twitter. He also knows how to hold lively conversations, mixing some with humor for his over 35K followers. So if you want to be educated on socio-political issues and you know, a different point of view, Sogunro's page is probably a good place to start.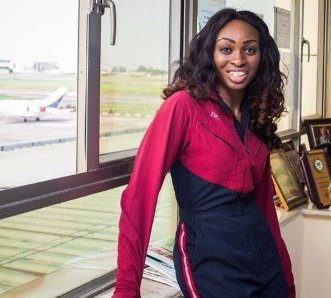 Dr. Ola Brown Orekunrin is a medical doctor, helicopter pilot and the healthcare entrepreneur. She is the founder of Flying Doctors Nigeria, West Africa's first Air Ambulance Service. In terms of health talk and advice, discussion on relationship, feminism and even business and finance tips, the good doctor can hold her own and then some. She shares vital articles and tips and with the help of Twitter, reaches way more than her over 18k followers. The Flying Dr doesn't just tweet, she brings the receipts (statistics, reports, graphs etc) to back her tweets on all these topics, talk about brains and beauty!
10. @ozzyetomi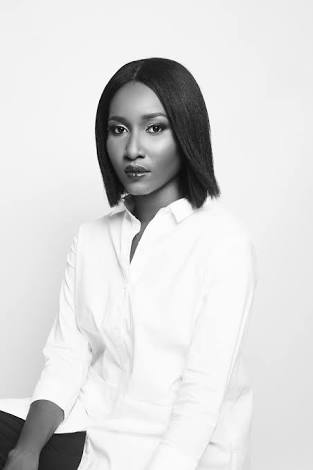 Ozzy Etomi is a designer and writer. She  is passionate about women's issues, especially women in Africa. She is a proud feminist, and as she jokes, a card carrying member of the Beyhive (Beyonce's fandom). Ozzy's conversations on feminism and getting women to understand the power they carry often times get on the nerves of many (mostly Nigerian men). The current feminist uprising that is happening in Nigerian Twitter? Ozzy Etomi  is definitely at the helm of it all and like she writes on her bio, she is the leader of the pack. Ozzy is using her voice and encouraging other women to do the same, gaining fame and influence, one feminist tweet at a time. She's also gradually building her followership which currently sits at over 16K.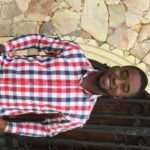 Agbaje Omoniyi covers lifestyle, fashion and living at Glazia Magazine. A recent graduate of the University of Lagos with a degree in Zoology (Environmental toxicology major), Omoniyi's passion for writing can be traced to his time at university where he spent a significant time working on several review articles as an Ecotoxicologist and also a social media expert. Connect with him on Instagram