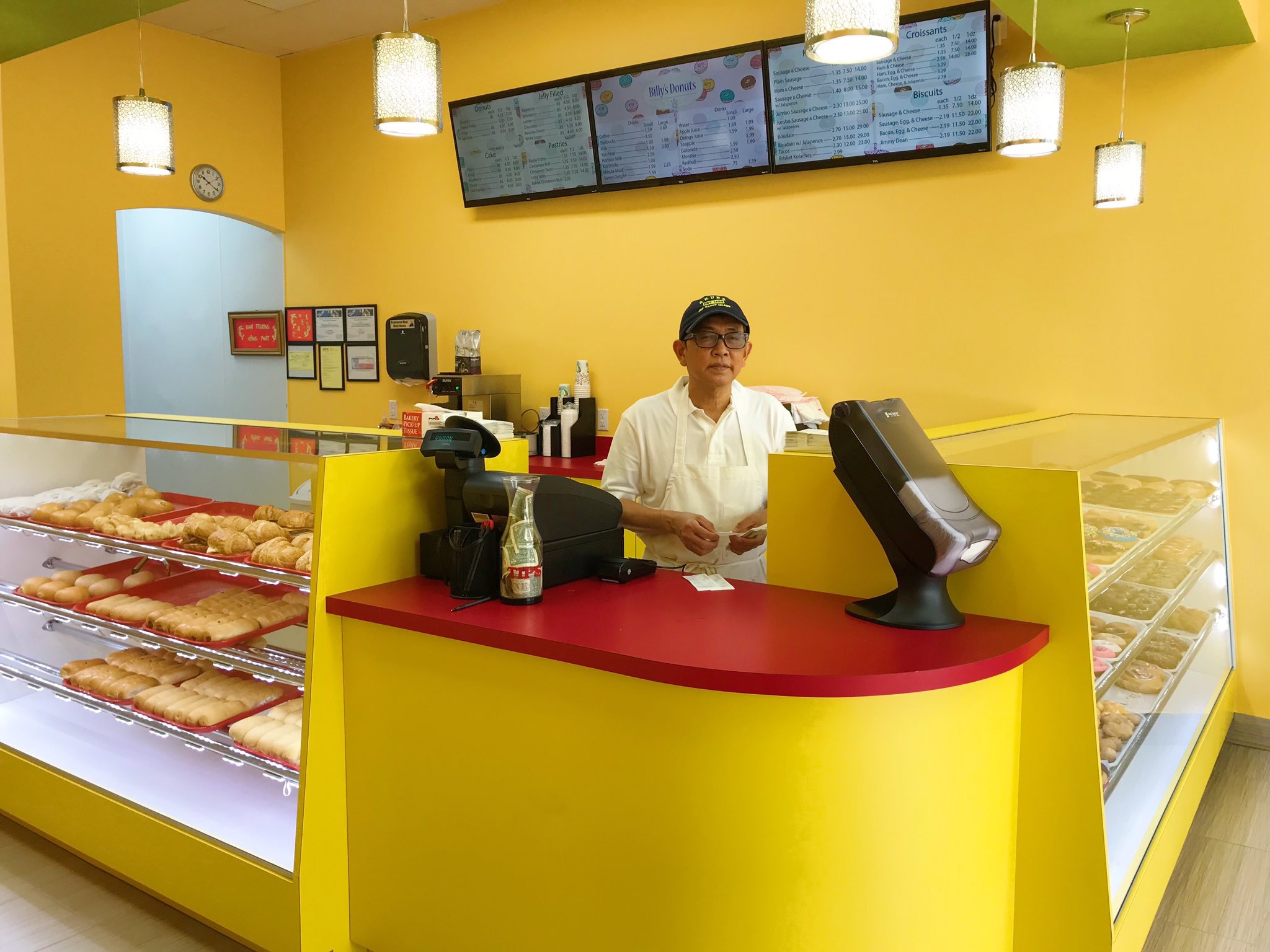 Billy's Donuts is a local donut shop in Texas but regardless of your location on the world map, if you're active on Twitter, you would have seen a tweet about it in the last 24hrs. 
From the viral Ojuelegba sharwama to Kevin  Hart's heartwarming recognition of young Nigerian artist, Eli Yusuf and now Billy's Donuts, the power of social media has proven to greatly improve lives and businesses.
"Please RT, My Customers May Be on Your TL" Works!
On Saturday 9th of March, @hibillyby tweeted a photo of his father looking sad in his new donut shop. In the tweet, Billy wrote: "My dad is sad cause no one is coming to his new shop" and in good ole Twitter fashion, the tweet went viral. (Over 239K RTs, over 500K likes)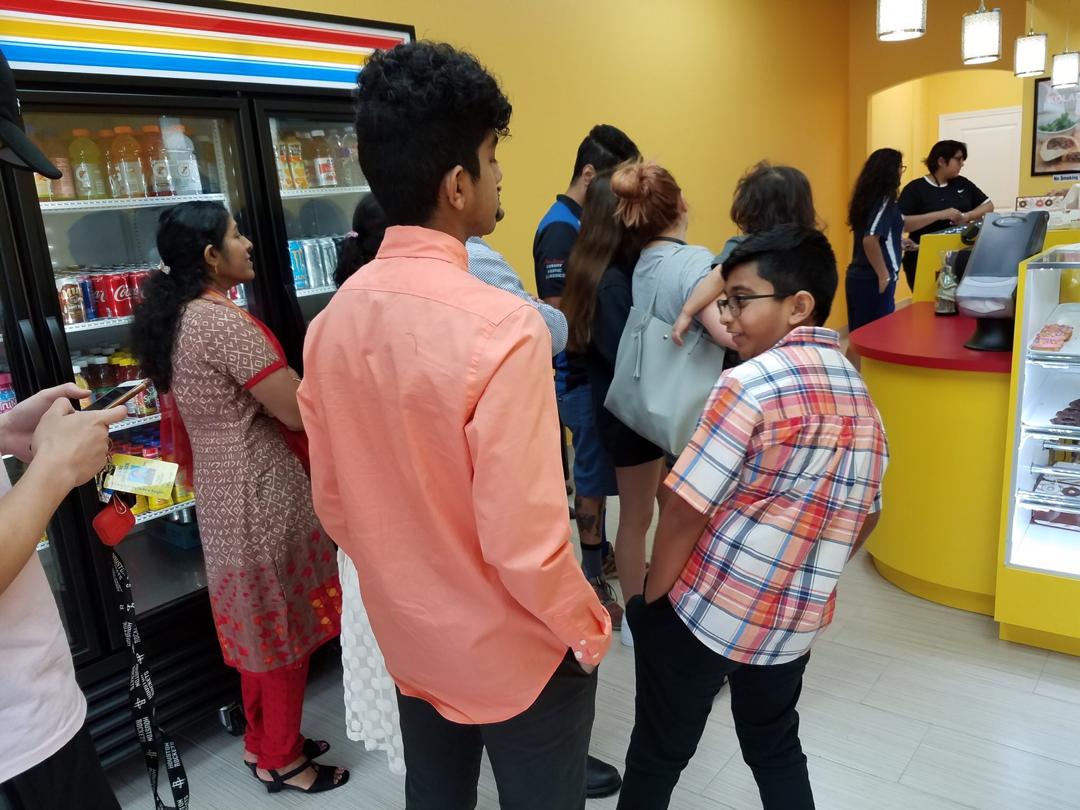 From then, there's been massive support online and offline with queues forming at Billy's Donut shop to the delight of everyone. According to feedback from people who visited the shop, the donuts taste very good! 
Billy tweeted "Just wanted to update yall! We completely sold out of donuts and kolaches! You are all amazing. I can't thank everyone enough for coming out and supporting local businesses. This means so much to my family ❤️" 
Billy's Donuts Instagram had just 71 followers when when the tweets went out but now, the page has grown to over 45K followers.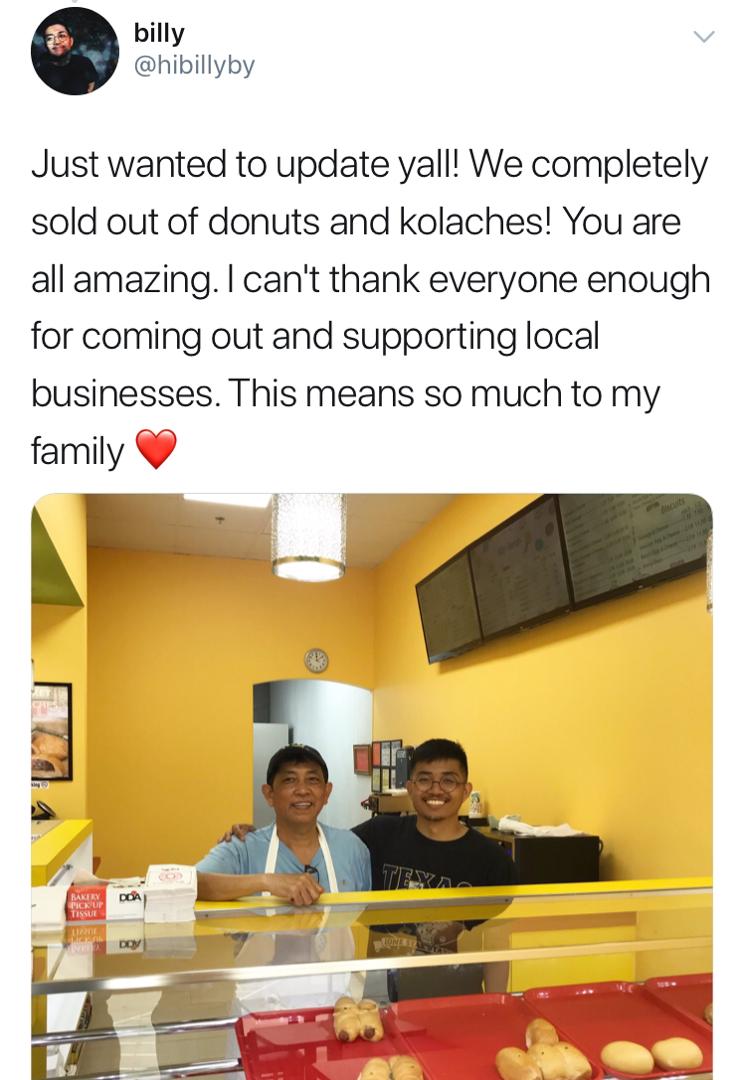 @Twitter itself also gave Billy's Donuts a free ad saying, "You donut want to miss out on Billy's and neither do we! We'll be there tomorrow morning"
Well, we're sure Billy's Donuts will be selling out today and for many days to come! The power of social media can no longer be overlooked. A simple retweet of someone's post can change their lives, careers or businesses forever.
If you're ever in Missouri, you can find Billy's Donuts at:
7022 Hwy 6 suite 800 Missouri City, Texas
Mon-Fri, 5am-12pm.
Sat-Sun, 5am-1pm
photo credit: Twitter