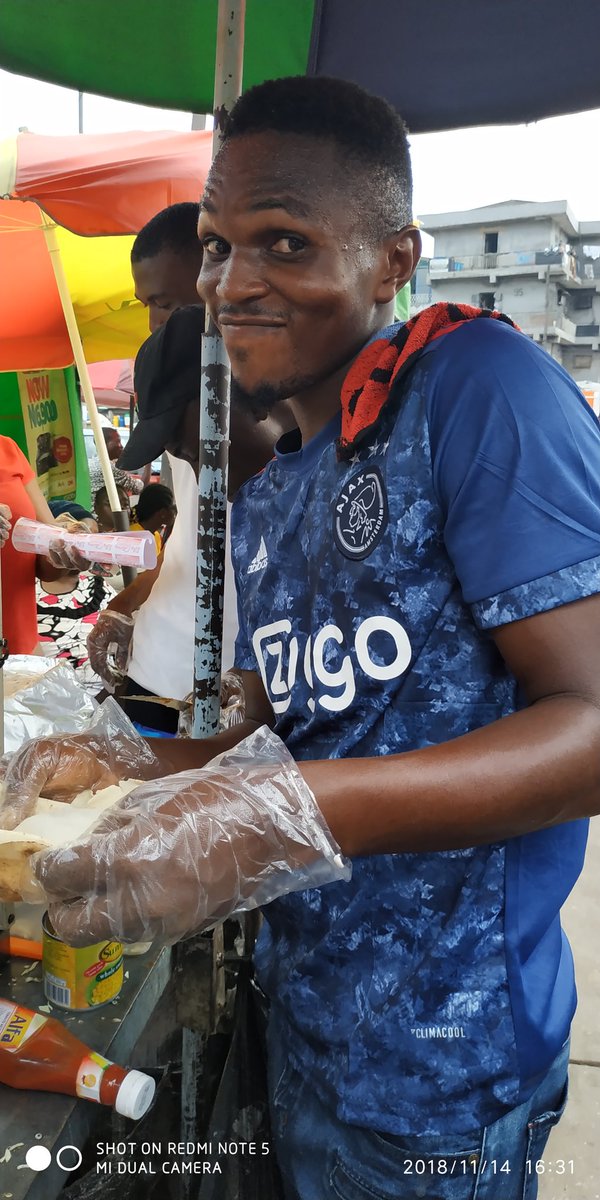 How people's stories turn around for the best with social media is amazing. Earlier this week, a Twitter influencer, Portrait Artist (@badt_boi_ ) took to the streets of Twitter to praise Dolapo who sells shawarma under the Ojuelegba bridge in Lagos. In the tweet, Portrait Artist urged the Twitterverse to patronize Dolapo, sharing how yummy the shawarma were and that they sold for just N500. And in Twitter "RT my customers may be on your TL" fashion, the tweet went viral. (we may have saved Dolapo's number for a party in the near future *wink*)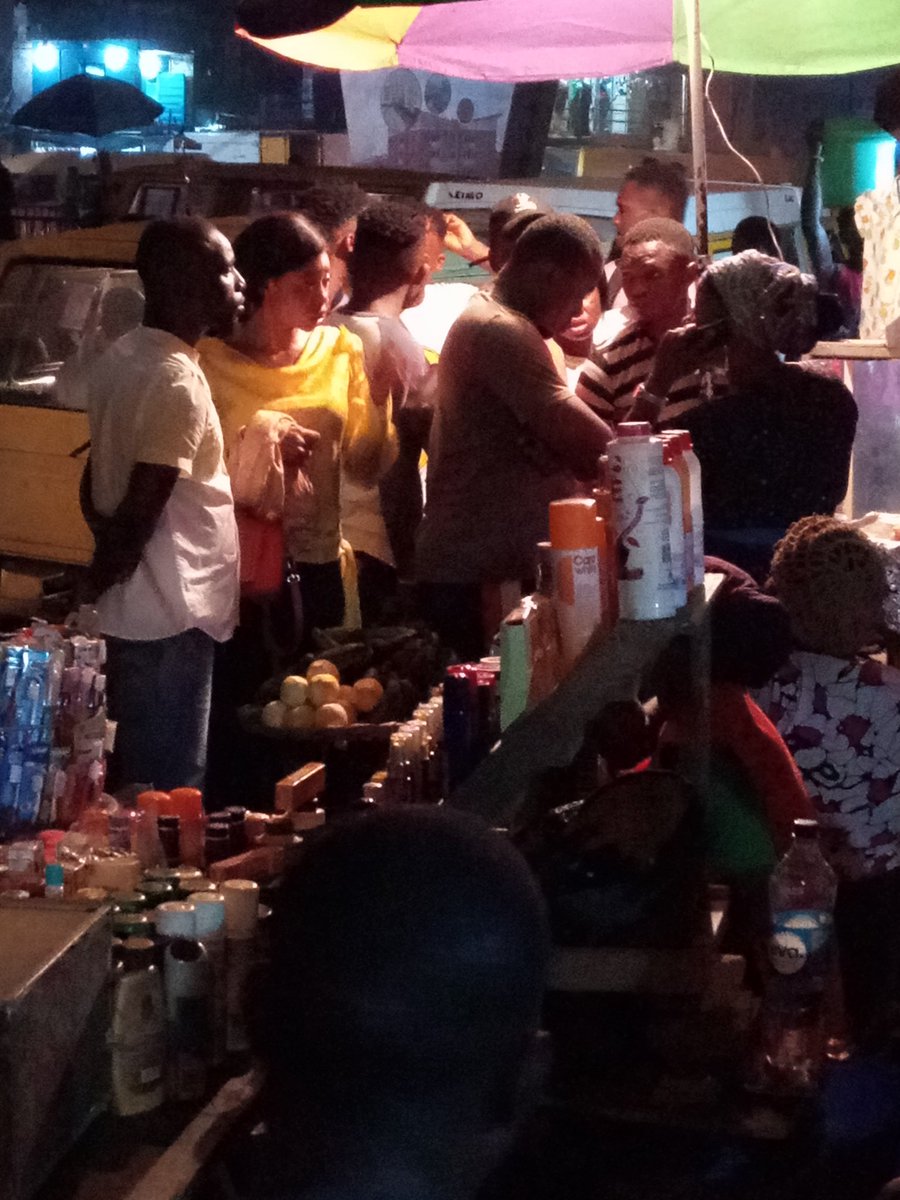 Guess Nigerians know how to put their money where their RTs are because from the next day till now, the response to Dolapo's shawarma has been massive. People have been stopping by from near and far to patronize the food vendor, tweeting about it and giving him credit for his work. Portrait Artist also found out that Dolapo didn't own the Shawarma business but was managing it for someone else. "I learnt it's not even his business, he's working under someone so I am going to Ojuelegba before the end of the week to see him, just to know how else I can help him get his own Sharwama business running. I think it will go a long way" – he tweeted and things got even better for our shawarma genius!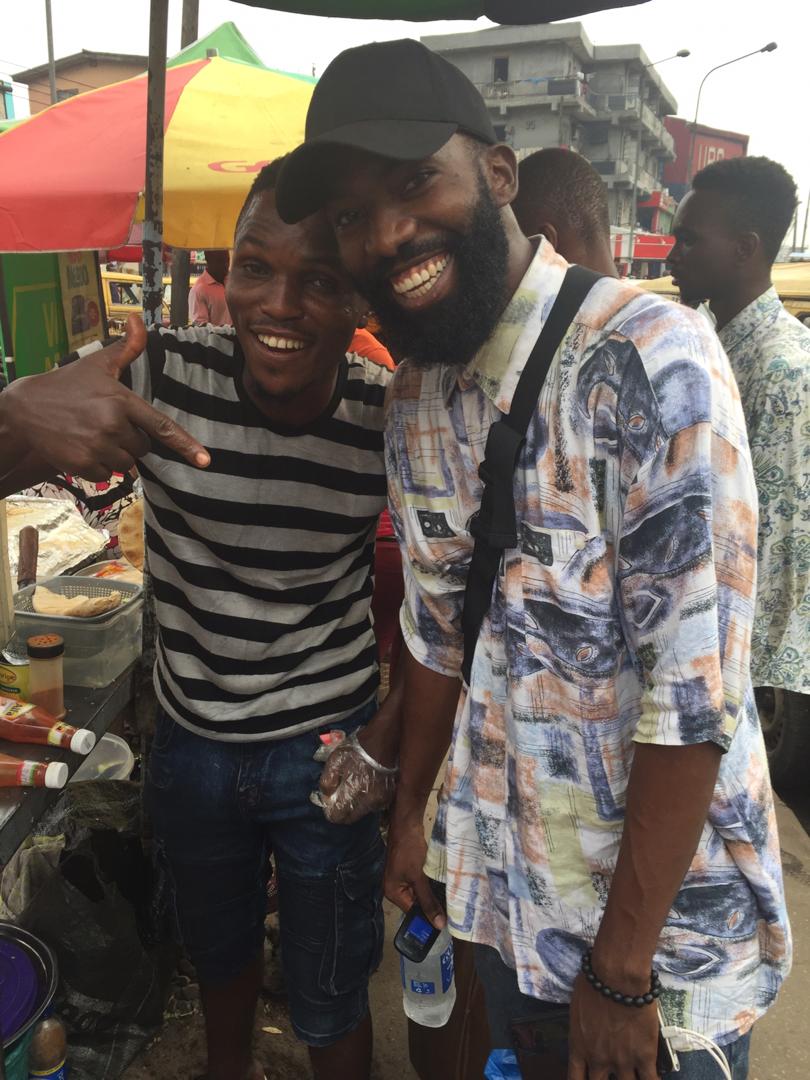 According to reports, about N200K has been raised in donations so far, to help Dolapo start his own shawarma business. Some others have promised to help him with a business plan, create a business website/app, flyers and banners whenever he needs them, to increase visibility for his work.
A video of busy but always smiling Dolapo thanking everyone for the love they've shown to him was posted by Portrait Artist. Sounds like a fairy-tale doesn't it? There's been so much bad news out lately that this feels like a much needed positivity and once again confirms that the world is still a good place. In Davido's voice, we rise by lifting others.
Photo Credit: Twitter/@badt_BOI_