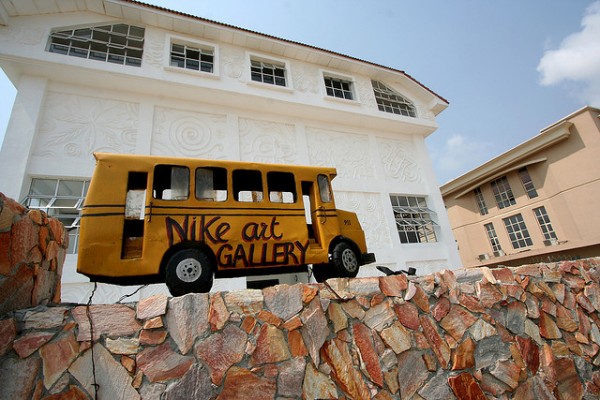 How well do you know your Nigerian art? Looking for more places to hangout and soak in African art and culture? An integral part of Nigeria's culture is Art and Nigerian art has continued to bloom at an impressive pace. The top art galleries in Lagos not only immensely contribute to the appreciation and preservation of the aesthetic nature of art, they also dedicate their spaces to grooming future talent and also showcase authentic pieces from African artists.
1. Nike Art Gallery
Nike Art gallery is steadfast in its portrayal and promotion of the richness of Nigerian and African culture, heritage, tradition, languages, and art. With galleries in Lagos, Kogi, Osun and Abuja, and a feature on Richard Quest's Quest Means Business on CNN, Nike Art Gallery is at the fore of art in Nigeria. This five story building with spotless white coating tells a lot about art with stone sculptures, tie and dye and amazing paintings. You can be assured that your love for art work would get to the peak after visiting this place.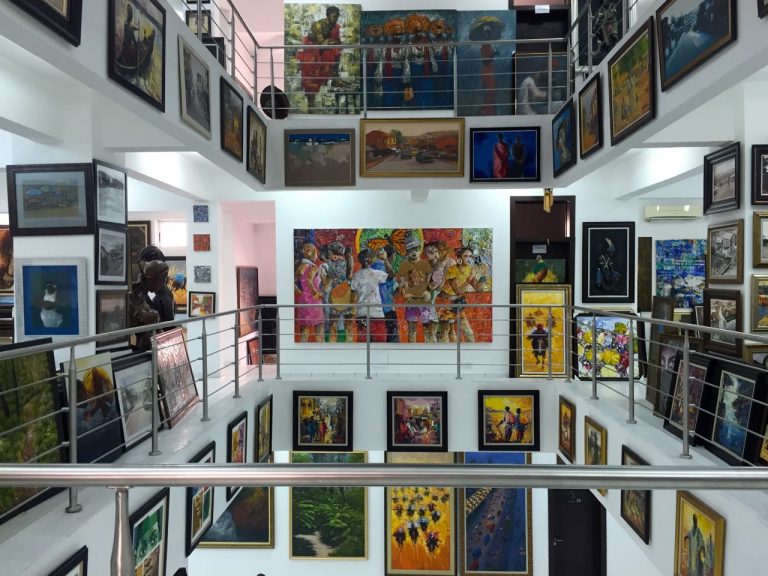 Location: It has its Lagos branch at No. 2, Elegushi Road, 3rd Roundabout, Epe Expressway, Ikate Cross-Road, Lekki Phase 1 Peninsula and is said to be the largest art gallery in west Africa.
2. Terra Kulture
Founded by Bolanle Austen Peters, Terra Kulture is one of the most prominent Nigerian centers for arts and culture. They are leading the way not just in Nigerian art but in culture, lifestyle, fashion and education. Terra kulture's gallery showcases the best of Nigerian arts and culture where different themes and topics are explored on a regular basis. The gallery organizes exhibitions and excursions for school children, foreigners and locals alike. It is a good place to hangout, not just lovers of art. Plus they have a nice restaurant where they serve scrumptious delicacies.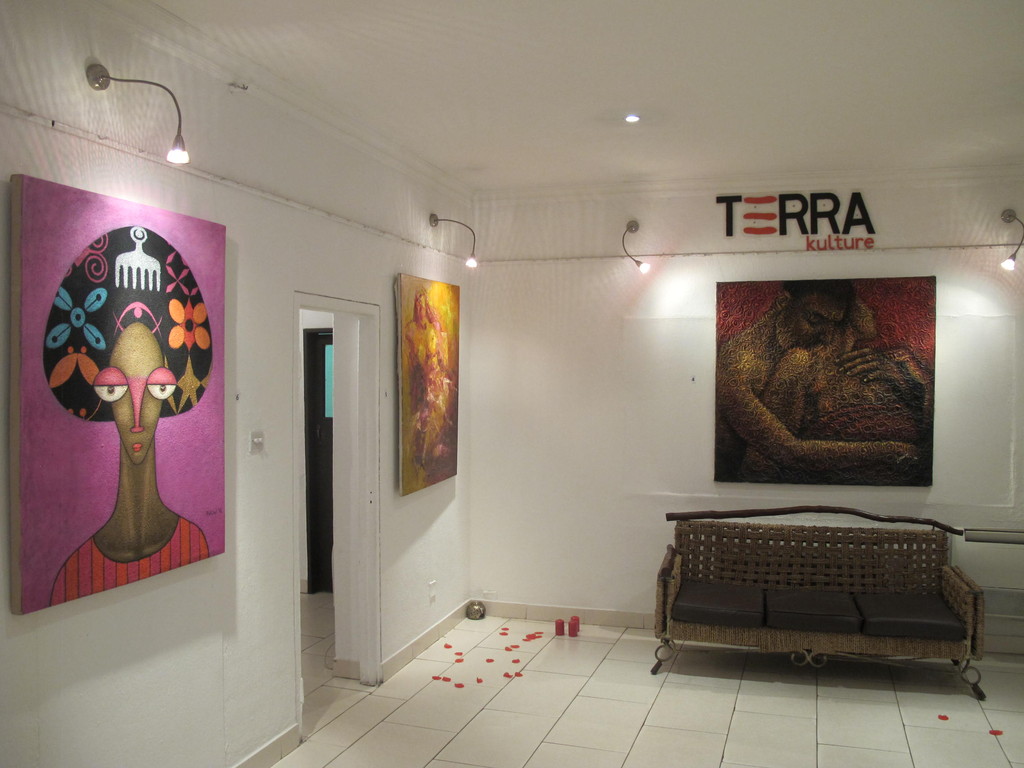 Location: 1376 Tiamiyu savage street, Victoria island Lagos, Nigeria.
3. Omenka Gallery
Omenka Gallery is  a Nigerian contemporary art gallery that represents Nigerian and international artists at its exhibition space in Lagos.  Some critics have said it is the best place to find genuine indigenous and international artworks, you will have to find out for yourself. Omenka gallery demonstrates a high level of professionalism in its stocking and displaying of art pieces. It organizes several workshops and residencies to encourage curatorial and professional artistic development.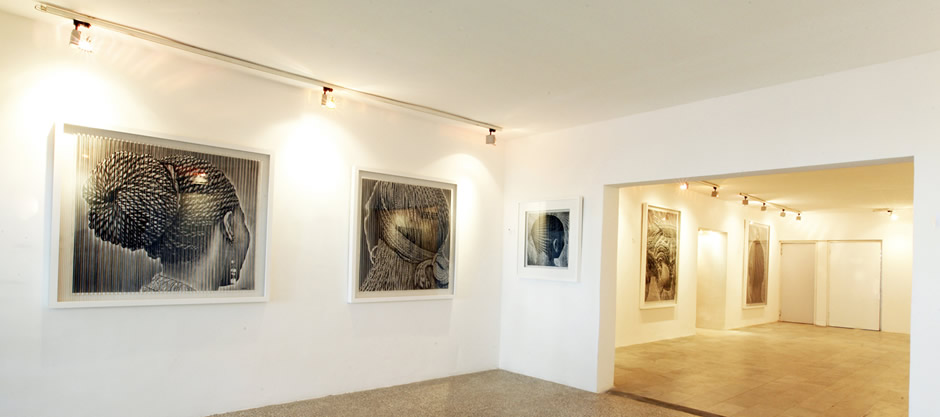 Location: 24 Ikoyi Crescent, Ikoyi, Lagos
4. Red Door Gallery
Red Door art gallery is an institution that deals in the collection of mostly African contemporary art with the belief that art is the expression of man's innermost thought. It  provides a platform for artists to express their creativity without  any societal boundaries. They promote "unpredictable art" as "predictable art is neither inspirational nor is it collectable".  It also boasts of serving the entire Art value chain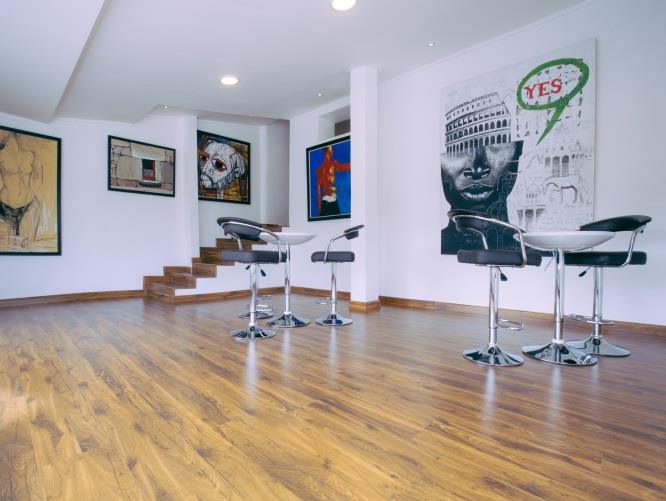 Location: 24, Ikoyi Crescent. Ikoyi, Lagos.
5. Hourglass Gallery
The Hourglass Gallery is a place where art lovers and enthusiasts come to view, feel, connect and buy original art works. . It showcases and promotes the latest works of 51 Nigerian and Ghanaian artists. Hourglass Gallery is one of the most reputable locations for art lovers.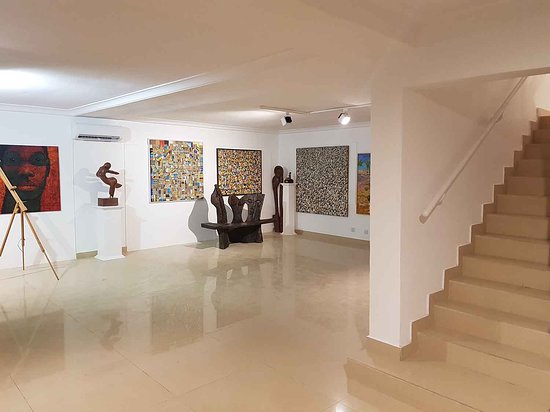 Location: 979 Saka Ojo St.,Victoria island  Lagos, Nigeria
6. Mydrim Gallery
Mydrim gallery showcases the purpose, the beauty, and value of art. According to them, they are dedicated to the promotion of upcoming talent by showcasing their works.  You want to feed your eyes and imagination with high quality works of art? Mydrim Gallery may just be that place for you.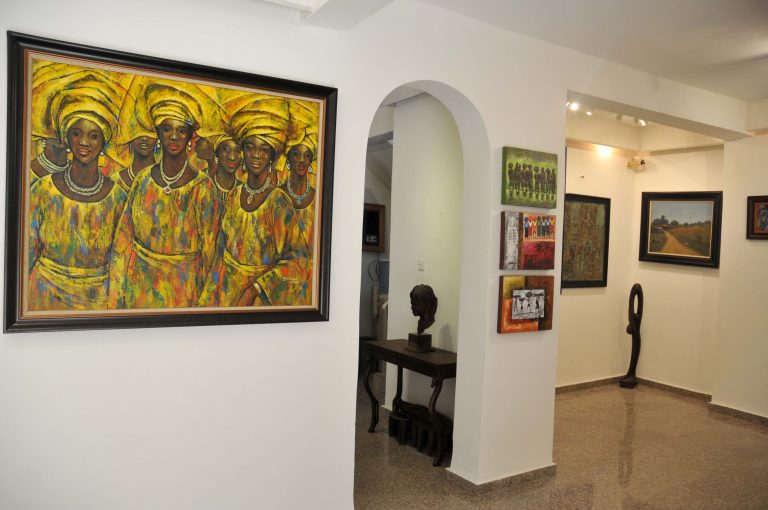 Location: 74B Norman Williams Street Ikoyi, Lagos.
7. Osh Gallery
Osh gallery is a privately owned art gallery in Lagos located in Yaba. It showcases great art works and painting. Are you interested in drawing or painting? You can also  register for art classes at Osh gallery. They offer drawing and painting classes for both beginner and advanced artists.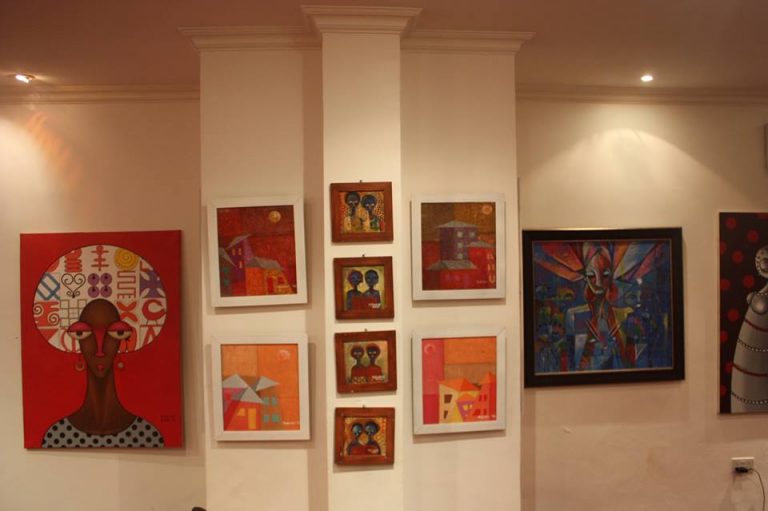 Location: 381 Herbert Macaulay Way, Alagomeji-Yaba, Lagos
Which of these galleries would you be visiting first? When you go, do share your experience with us on our social media pages or as a comment on this post.