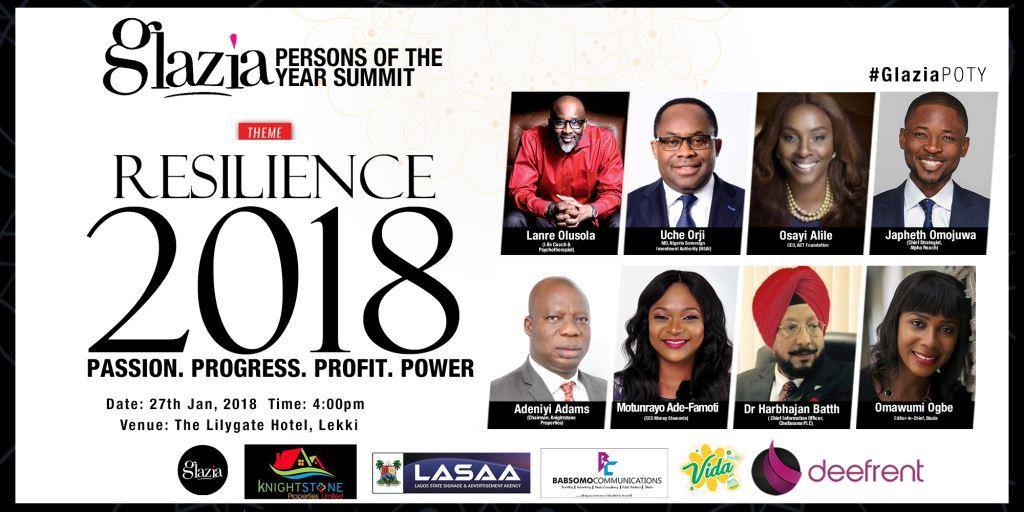 The buzz is alive and many have been asking what is the Glazia Persons of The Year Summit ? We've got you covered in 4 simple steps!
WHAT 
The Glazia Persons of the Year Summit will hold on the 27th of January 2018 at The Lilygate, Lekki, Lagos. The awards will recognize individual brands breaking grounds in their respective fields of endeavor. These are personalities who over the last 12 months (November 2016 – October 2017) have contributed significantly to the development and progress of their immediate and remote spheres of influence, having demonstrated excellence in the areas of Passion, Progress, Profit and Power within the period in view.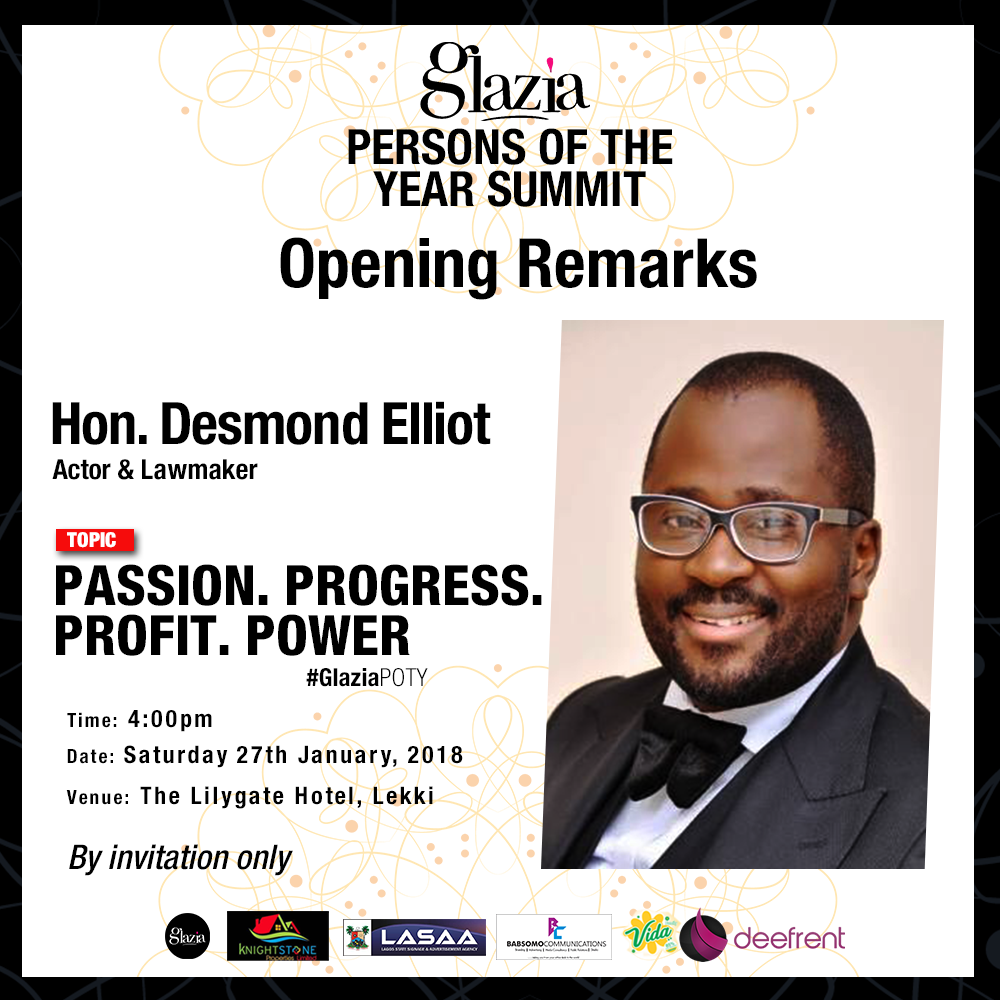 The exclusive event themed "Resilience 2018" promises to be entertaining yet insightful with award winning filmmaker and lawmaker, Hon. Desmond Elliot to deliver the opening remarks.
WHO
The highly anticipated event will feature power packed speakers in two talk segments
A. Panel – Passion. Progress. Profit. Power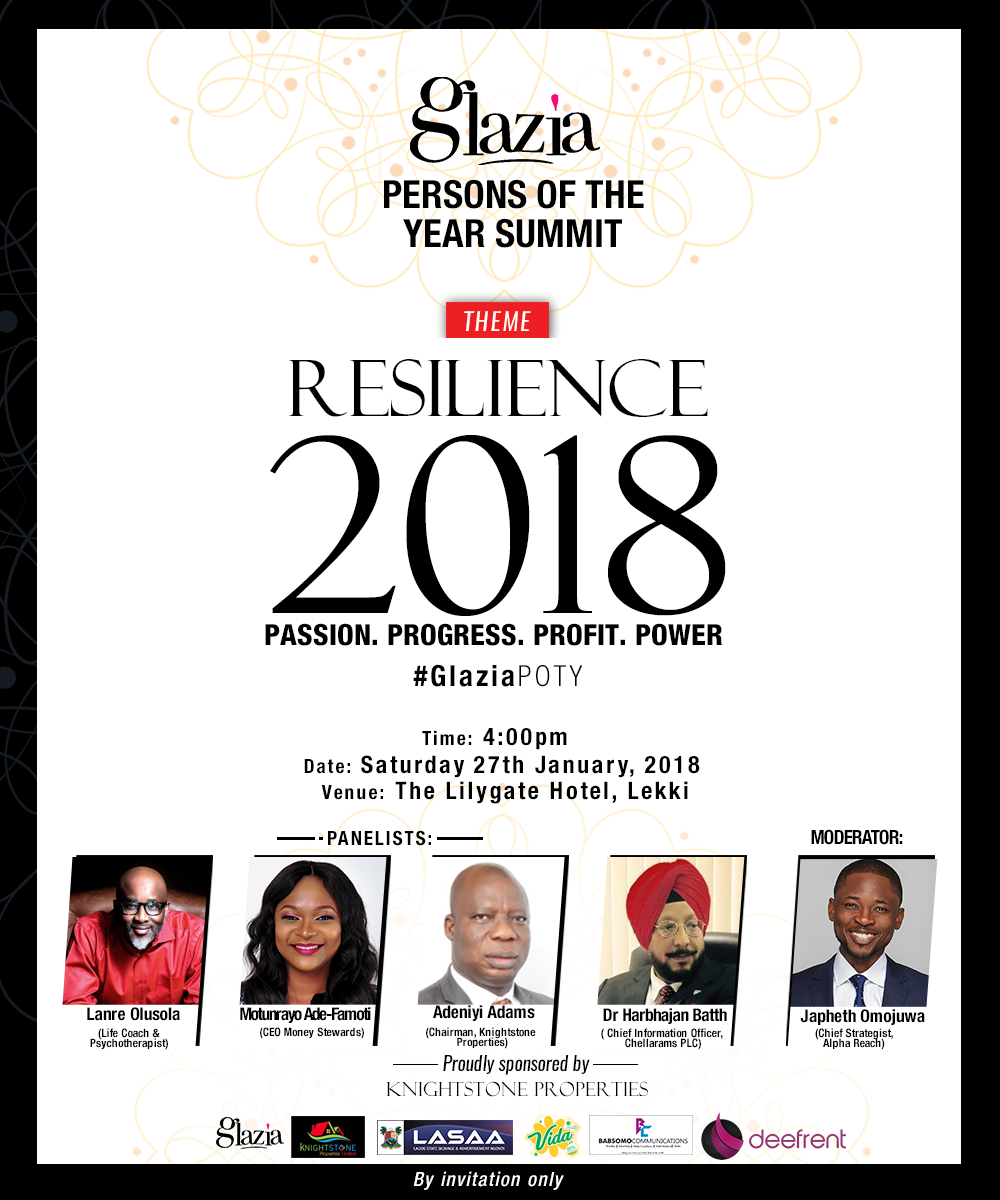 B. Fireside Chat – Stepping on the Power Track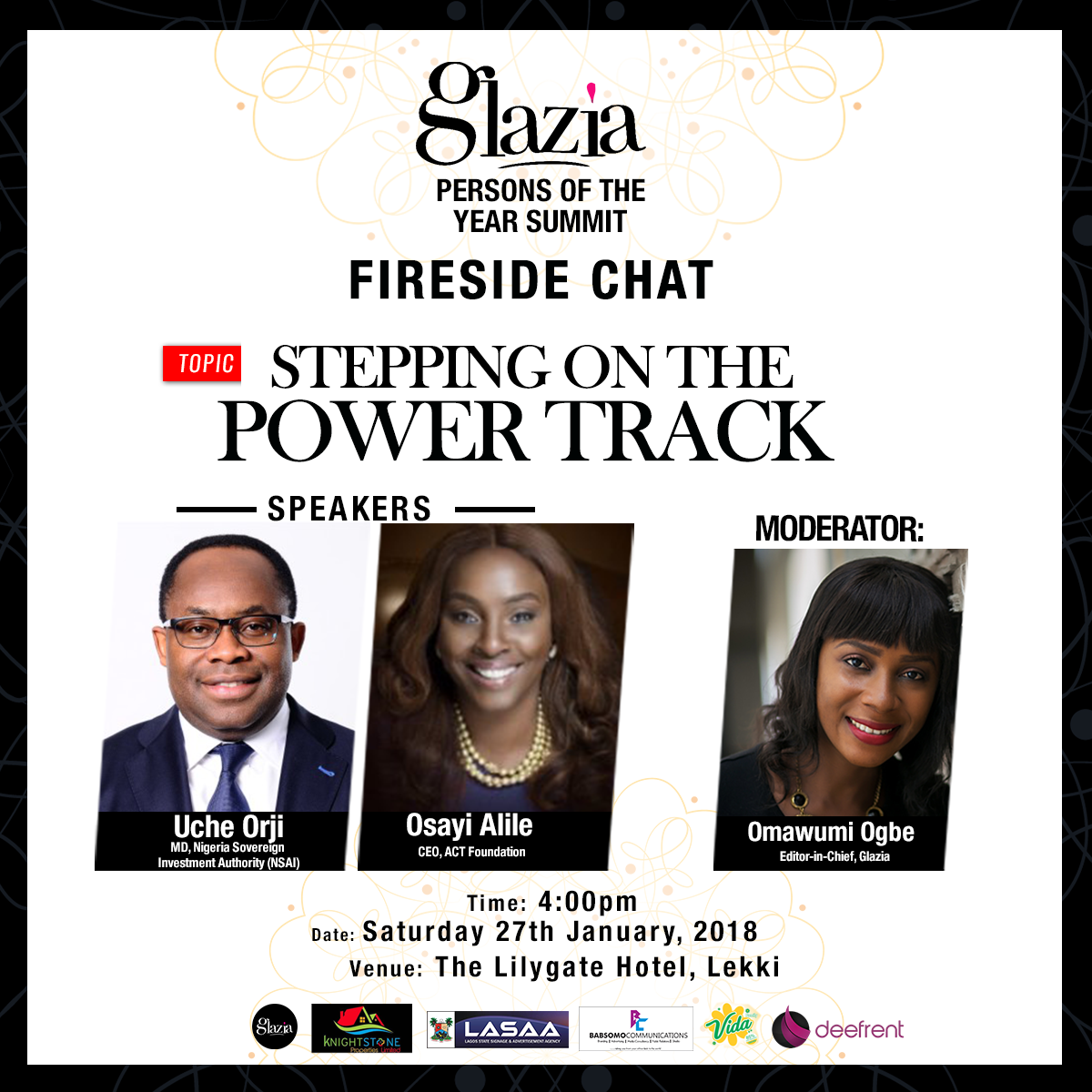 MD of the Nigerian Sovereign Investment Authority (NSIA), Uche Orji and CEO of ACT Foundation, Osayi Alile; to be moderated by Glazia EIC, Omawumi Ogbe.
C. The Anchors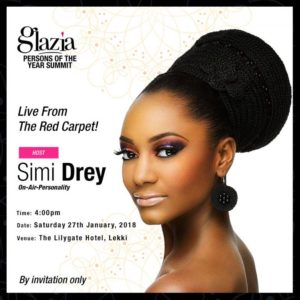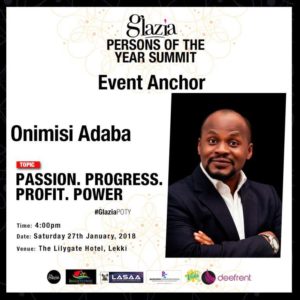 WHY
According to Omawumi Ogbe, Editor- in-Chief at Glazia Magazine,"Our goal with The Glazia Persons of the Year has been to create a list that not only celebrates but inspires, which is in part why the Awards ceremony has been planned alongside the Glazia Summit with our esteemed speakers discussing the theme and its focal points"
HOW 
The event is in three phases – Red Carpet, Summit and Persons of the Year Ceremony. Seeing as it is by invitation only, the event will be brought to you regardless of your location. Kick back (with popcorn and PJs if you wish) and just enjoy the Glazia Persons of The Year Summit from the comfort of your digital device, how sweet?!  keep tabs on updates and more announcements by following Glazia on social media @Glaziang. Join the banter online using the hashtag #GlaziaPOTY
Written by Mfonobong Iyang