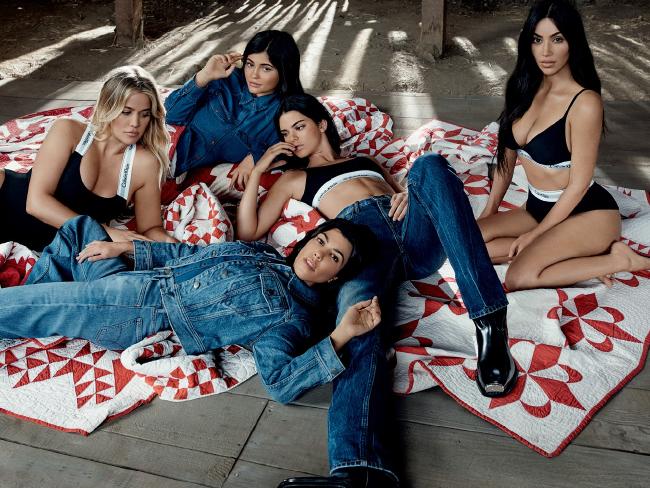 The Kardashian-Jenner clan are the latest family to star in Calvin Klein's new family-oriented jeans and underwear campaigns, which premiered in November ( featuring popular families like Cindy Crawford's  model offspring, Kaia and Presley Gerber). Like other "Our Family. #MyCalvins" campaigns, this was shot in a rustic setting with the Calvin Klein patchwork blankets prominently featured, whilst also serving as shield for Kylie's belly (winks).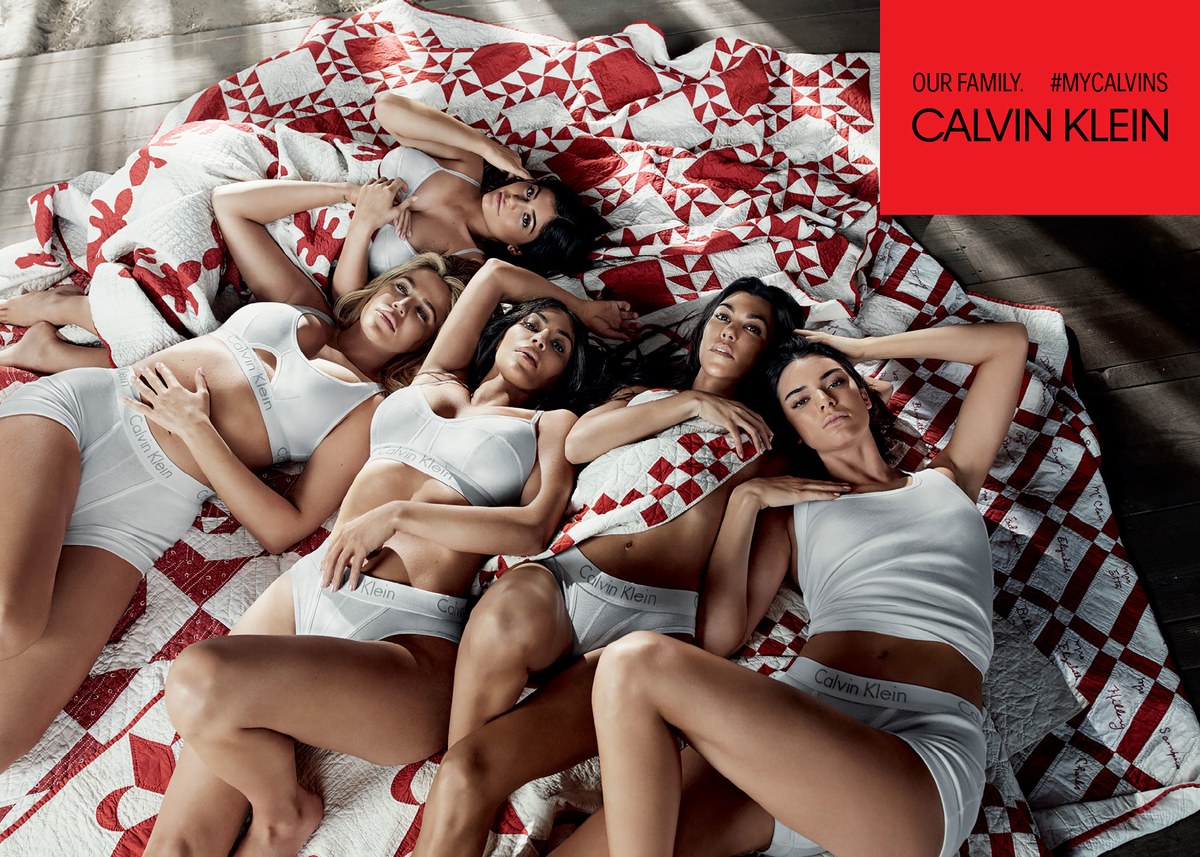 With creative direction from Raf Simmons, the campaign was photographed by Willy Vanderperre in Los Angeles. Like previous campaigns, the photos displayed a sense of togetherness. According to a statement from Calvin Klein, "The evolved #MYCALVINS concept has family at its center, a display of unity between strong individuals, further emphasised by the symbolism of the traditional American quilt,"
"This campaign captures these bonds and brings to life different ways we can inspire families—both born and made—to connect with one another, and celebrate the things that unite us." – The statement read.
An imminent Calvin Klein -Kardashian collaboration was suspected when Khloe Kardahsian announced her pregnancy wearing a Calvin Klein sports bra. Probably shot when Kim Kardashian West still had black hair and Khloe newly pregnant, all everyone is talking about is Kylie Jenner and how she's stylishly covering her unconfirmed baby bump.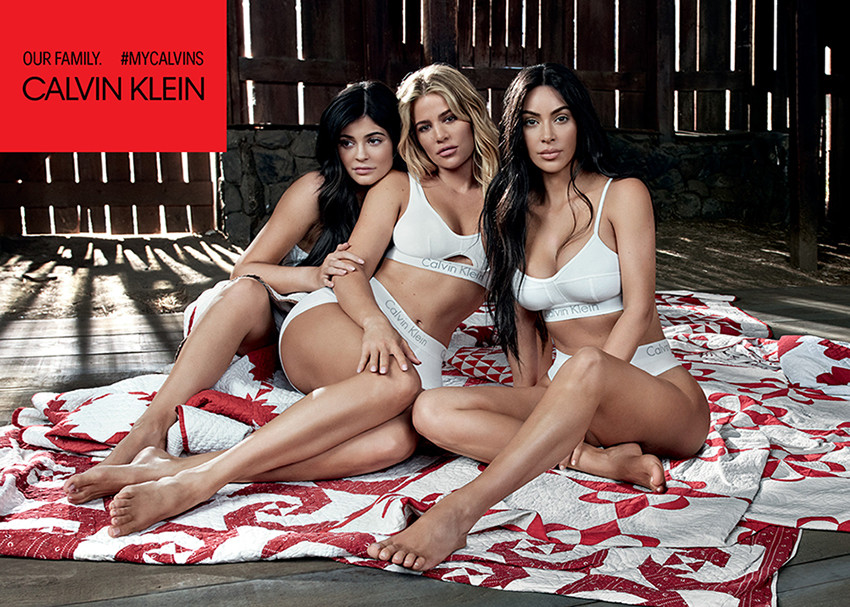 The famous sisters were shown posing together in a barn-like setting all wearing the brand's iconic white bras and knickers and also Calvin Klein's denim line.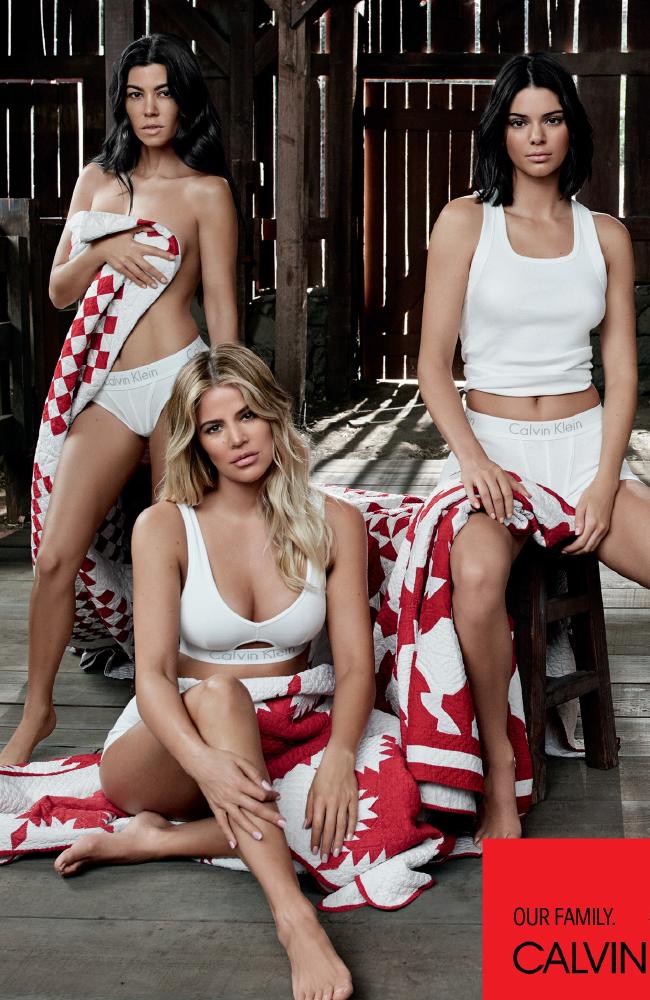 After the Kardashians, one is left to wonder what A-list family will be featured next in the Calvin Klein family campaign series.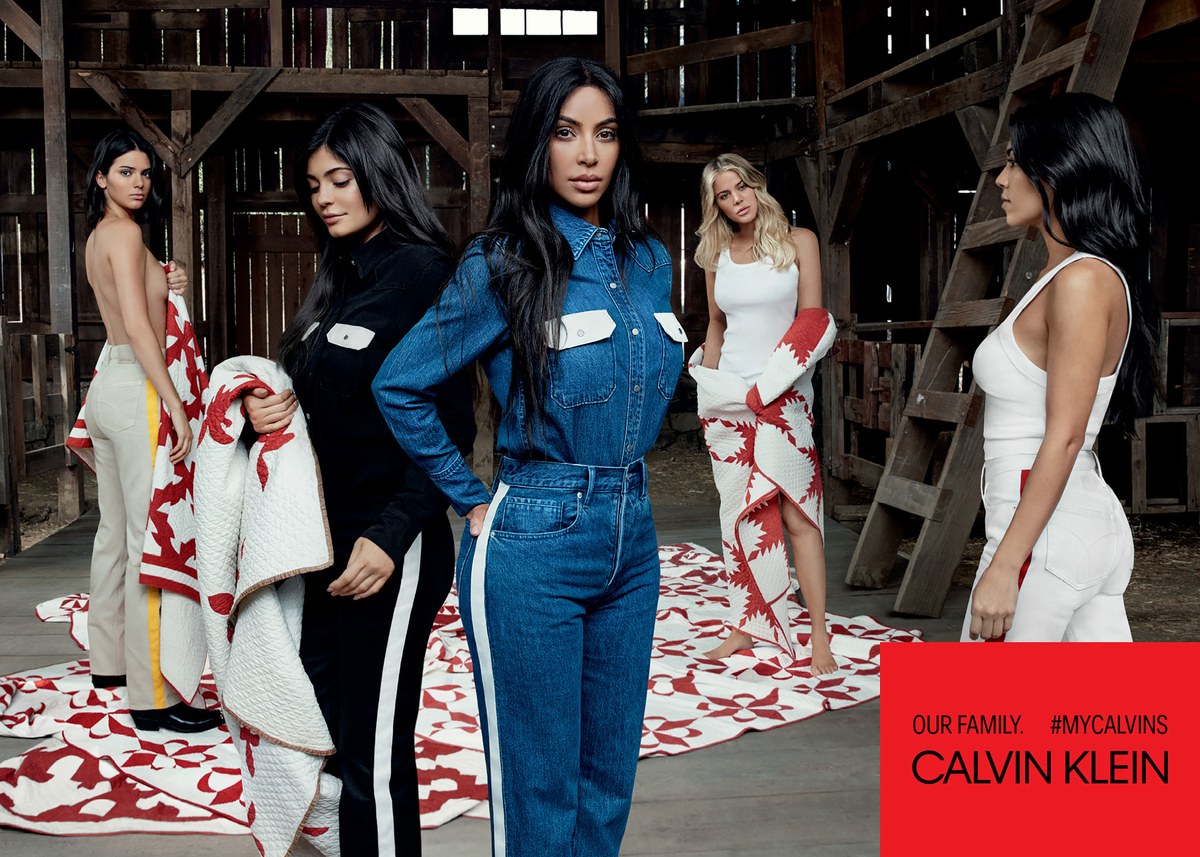 Photo Credit: Willy Vanderperre/Calvin Klein