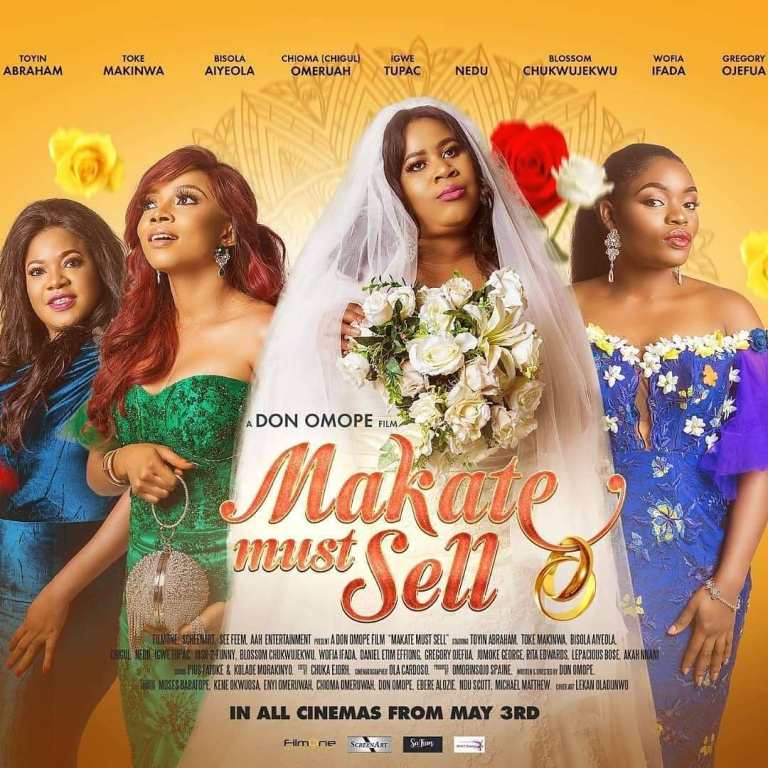 May movies are great movies! It's officially the 2nd week of May and some of these movies are out already, whilst some are to be released… Have you seen any yet? Having done some research, we bring you 10 movies –  indigenous and international – you should see this May!
1. El Chano 
Release Date: May 3rd
When L.A.P.D. Detective Diego Hernandez is assigned a career-making case investigating a vicious cartel, he uncovers links to his brother's supposed suicide and a turf battle that's about to swallow his neighborhood. Torn between playing by the book and seeking justice, he resurrects the masked street legend El Chicano. Now, out to take down his childhood buddy turned gang boss, he sets off a bloody war to defend his city and avenge his brother's murder.
Director: Ben Bray
Writers: Ben Bray, Joe Carnahan
Cast: Logan Arevalo, Jose Pablo Cantillo, Tom Carey, David Castaneda, Raúl Castillo, Kate del Castillo
2. Makate Must Sell
Release date: May 3rd
In this comedy, a young lady is pressured to get married by her aunt and family members within a space of time. Getting a man to marry her gets really difficult and when she begins to lose faith, the man of her dreams shows up unexpectedly.
Director: Don Omope
Cast: Toyin Aimakhu, Charles Okocha, Bisola Aiyeola, Blossom Chukwujekwu, Chioma Omeruah, Daniel Etim Effiong, Chigul, Toke Makinwa.
3. Night Bus to Lagos
Release date: May 3rd
Playboy Voke (Bolanle Ninalowo), settles for Monica, a high class girl who inherited her father's wealth. His mission; to get her family money. Suddenly, his past came haunting in the form of Ese (Omawumi) who sold her parent's properties to give Voke a life and Lana, a top class OAP who can't cope with the publicity of Voke jilting her. Find out more of the twist and turns in this romantic comedy.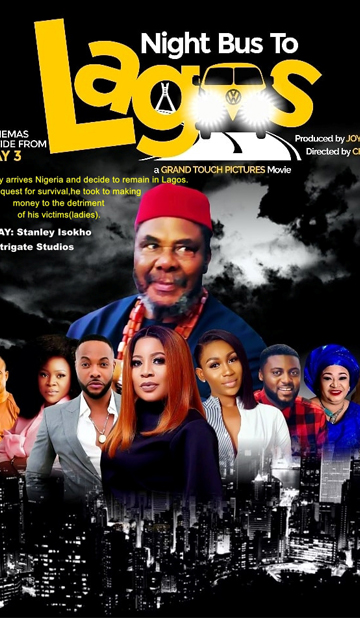 Director: Chico Ejiro
Cast: Bolanle Ninalowo, Daniel Lloyd, Pete Edochie, Monalisa Chinda, Omawumi Megbele, Ebube Nwagbo and more.
4. Zena
Release date: May 3rd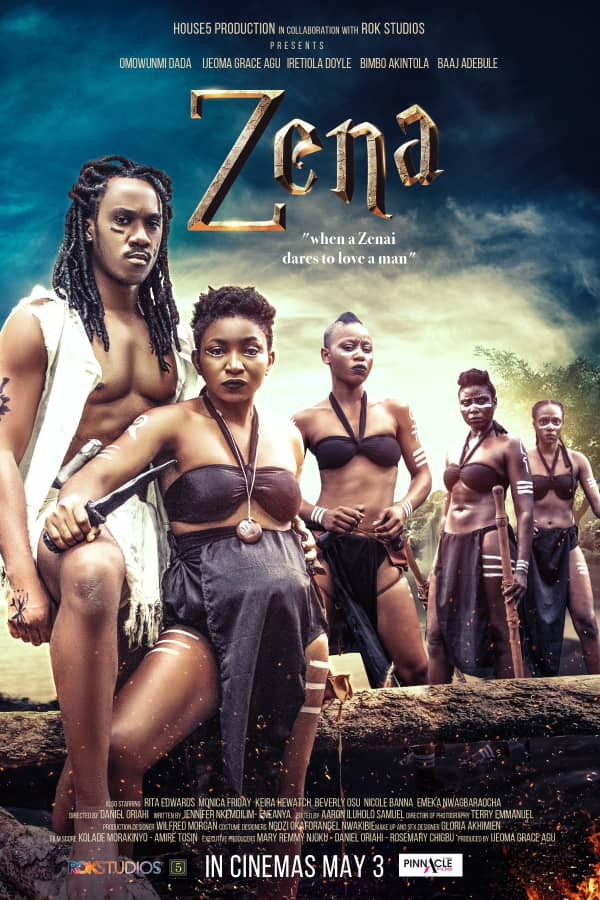 Raised within the fierce but secretive women-only clan of the Zenai, Mahila believes everything she is told about their traditions which ensure that the Zenai reproduce after their kind. However, during the rites of passage, an inadvertent encounter leads her to question everything she has been taught.
Cast: Baaj Adebule, Bimbo Akintola, Ireti Doyle, Keira Hewatch, Omowunmi Dada, Ijeoma Grace Agu, Rita Edward.
5. Poms
Release Date: May 10th
Poms is an uplifting comedy about Martha (played by Diane Keaton), who moves into a retirement community and starts a cheer-leading squad with her fellow residents, Sheryl (Jacki Weaver), Olive (Pam Grier) and Alice (Rhea Perlman), proving that it's never too late to follow your dreams.
Director: Zara Hayes
Writers : Shane Atkinson, Zara Hayes.
Cast: Diane Keaton, Pam Grier, Charlie Tahan, Jacki Weaver, Rhea Perlman, Bruce McGill.
6. John Wick: Chapter 3 – Parabellum
Release date: May 17th
John Wick is on the run for two reasons… he's being hunted for a global $14 million dollar open contract on his life, and for breaking a central rule: taking a life on Continental Hotel grounds. The victim was a member of the High Table who ordered the open contract.
Director : Chad Stahelski
Writer: Derek Kolstad
Cast: Keanu Reeves, Ian McShane, Jason Mantzoukas, Halle Berry, Anjelica Huston, Laurence Fishburne.
7. Trial by Fire
Release date: May 17th
Trial by Fire is the true-life Texas story of the unlikely bond between an imprisoned death row inmate (Jack O'Connell) and a mother of two from Houston (Laura Dern) who, though facing staggering odds, fights mightily for his freedom.
Director: Edward Zwick
Writers: Geoffrey Fletcher, David Grann.
Cast: Laura Dern, Jack O'Connell, Emily Meade, Joshua Mikel, Jade Pettyjohn, Jeff Perry.
8. Aladdin
Release date: May 22nd
A thrilling and vibrant live-action adaptation of Disney's animated classic, "Aladdin" is the exciting tale of the charming street rat Aladdin, the courageous and self-determined Princess Jasmine and the Genie who may be the key to their future.
Director: Guy Ritchie
Writers: John August, Guy Ritchie, Ron Clements, Ted Elliott, John Musker, Terry Rossio.
Cast: Will Smith, Billy Magnussen, Naomi Scott, Nasim Pedrad, Mena Massoud, Chico Kenzari.
9. BrightBurn
Release date: May 24th
What if a child from another world crash-landed on Earth, but instead of becoming a hero to mankind, he proved to be something far more sinister?
Director: David Yarovesky
Cast: Elizabeth Banks, David Denman, Meredith Hagner, Matt Jones, Jennifer Holland, Steve Agee, Becky Wahlstrom, Terence Rosemore, Stephen Blackehart, Jackson A. Dunn, Annie Humphrey, Christian Finlayson, Emmie Hunter, Mike Dunston.
10. Godzilla: King of the Monsters
Release date: May 29th
The new story follows the heroic efforts of the crypto-zoological agency Monarch as its members face off against a battery of god-sized monsters, including the mighty Godzilla, who collides with Mothra, Rodan, and his ultimate nemesis, the three-headed King Ghidorah.
Director: Michael Dougherty
Writers: Michael Dougherty, Zach Shields, Max Borenstein.
Cast: Millie Bobby Brown, Vera Farmiga, Charles Dance, Bradley Whitford, Sally Hawkins,
Kyle Chandler.