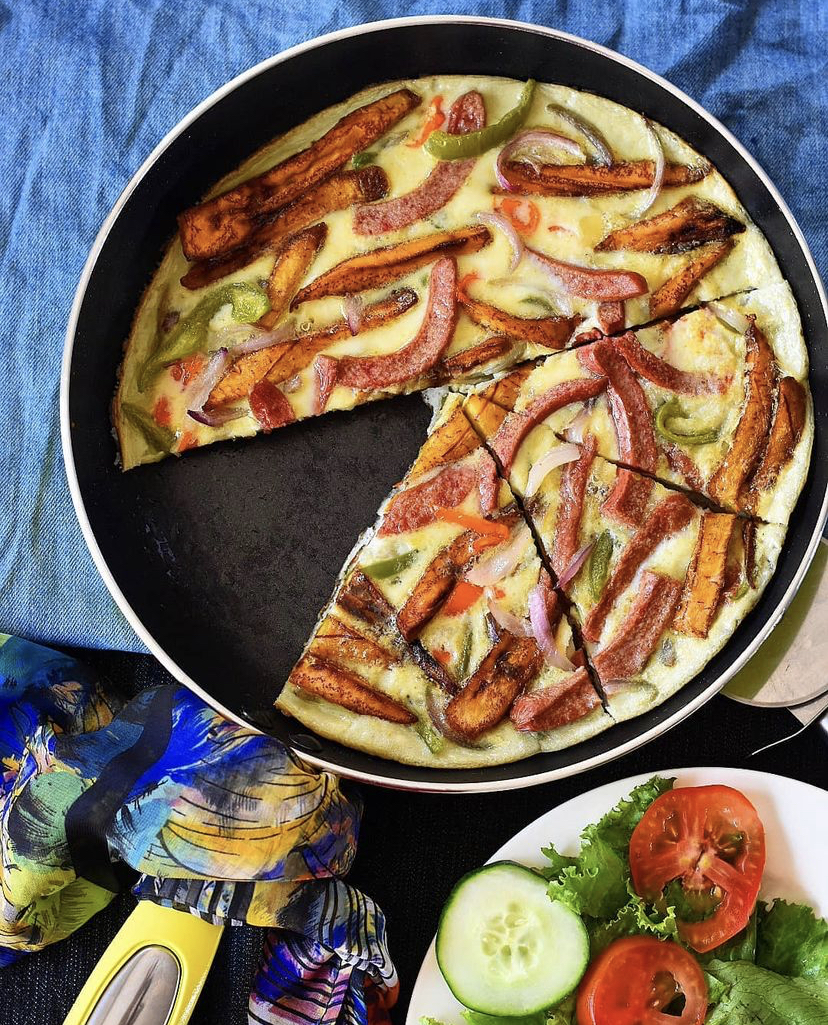 All we want for Christmas is food, and if you're home for Christmas, then you have every reason to spoil yourself silly. Just in case you are thinking of what to cook, let us suggest to you; dodo frittata. Glazia is coming through with a truck load of recipes with the help of seasoned professional chefs. Just get ready to cook as much as you possibly can, becuase we've got recipes and how tos.
Dodo Frittata
Ingredients:
2 slices sausages
Half sliced onion
1 sliced green bell pepper
1 sliced Habanero pepper (make sure to remove seeds from the pepper)
Oil
Banana
8 eggs
Directions:
Add 1 tablespoon of oil to a pan, fry the sausages for 2 minutes. Remove from pan, then fry the peppers and onion with some salt. Divide into 2 parts. Slice plantains and fry in hot oil till golden brown, drain and set aside.
Break 8 Eggs into a bowl. Add half a teaspoon of everything Spice. Seasoning cubes and salt, then whisk together and then pour into a greased pan.
Also add half of the fried peppers and onion and half of the sausages. Cover and cook for 5 minutes to set. Then, remove the cover and arrange the second set of vegetables and sausages.
Cover in order to cook for another 5 minutes. 
Finally, place in an oven and bake for 15 to 20 minutes, Serve Hot. Food is ready!
Remember when we said all we want for Christmas is food, we weren't playing. Click HERE to download our Christmas Issue for free and get all the recipes to several Nigerian and foreign dishes. You're welcome.
About the writer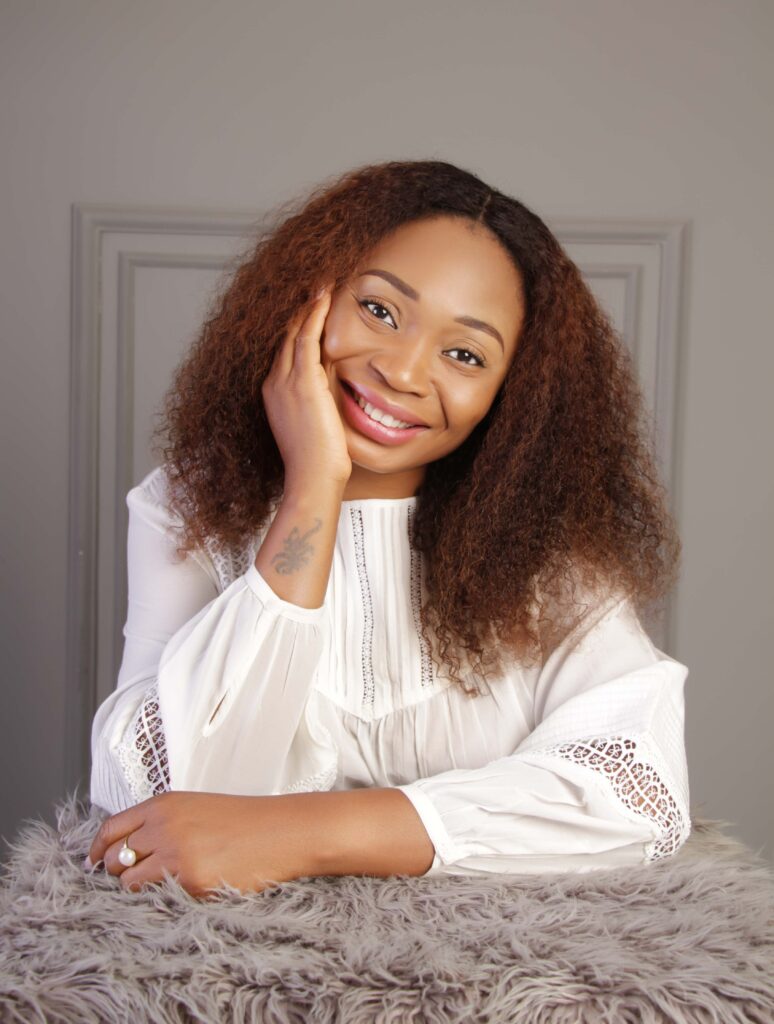 Matse Uwatse is a multiple award winning on-air-personality and a top Nigerian food blogger who runs a food blog called Matse Cooks. The positive reception of her food blog led Matse to launch her own spice range, MatseCooks Seasonings.
In 2016, she was listed as one of the 100 most inspiring women in Nigeria by YNaija, and one of the top food bloggers in the world in 2020. Matse has been a chef on EbonyLife TV and in 2019, a celebrity chef in Big Brother Naija show. She wrote the culinary section of in-flight Magazine; "Malimbe " found on Arik, Bristow, Aero Contractors, Max Air, and on Bolt.
She has worked with some of Nigeria's and the world's biggest brands and is currently writing her cookbook. Connect with her on Instagram at Matse Cooks.