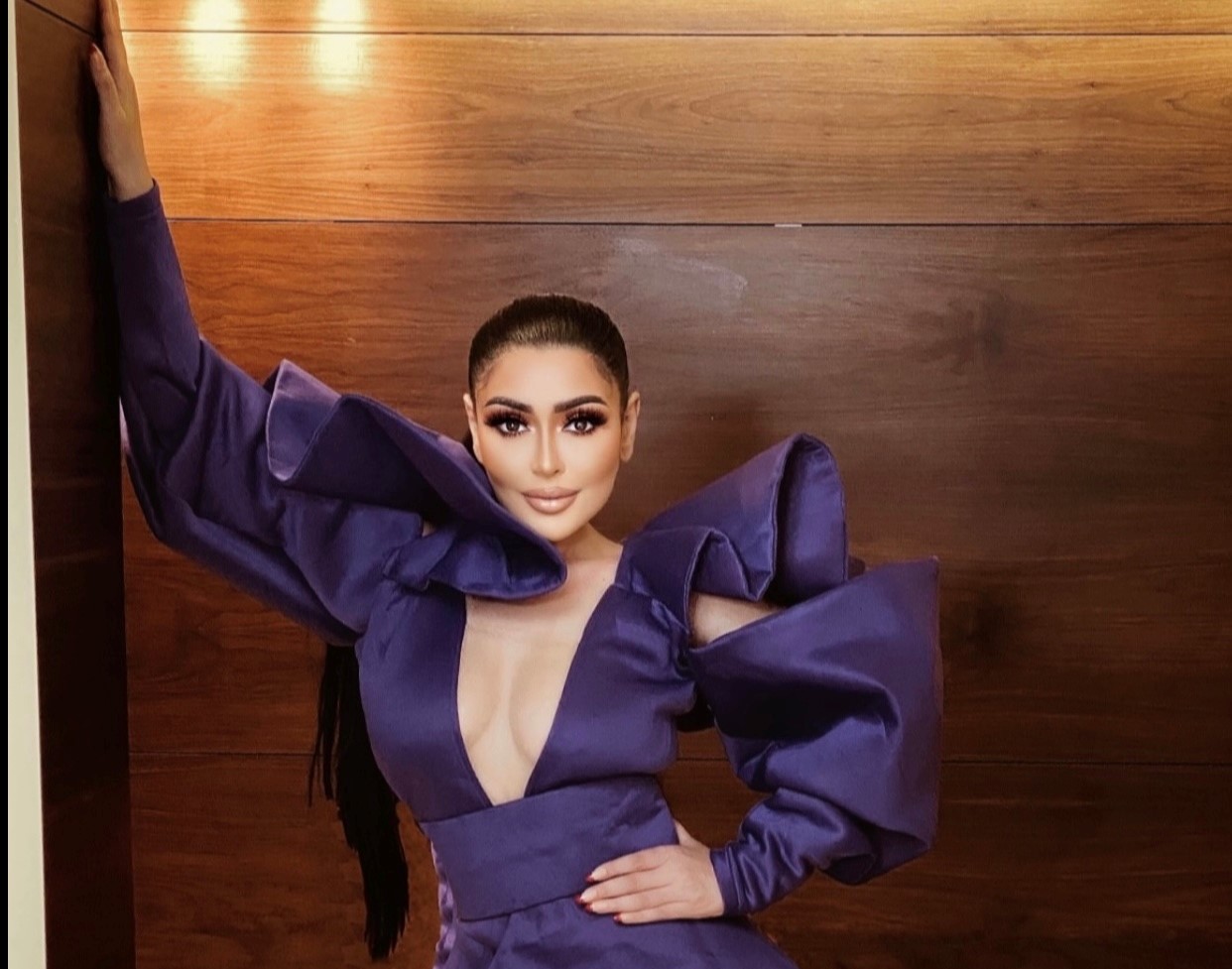 I walked into the lobby of the Eko Signature Hotel Lagos, on a hot Thursday afternoon to see Tarina Patel already waiting for me in the lobby. Like an excited child going on an adventure. This was the first time Tarina and I would meet in real life, but we had connected virtually. After she chatted me up on WhatsApp having received my contact details from my team at Glazia.
She was coming to Lagos for the first time for the 10th Africa International Film Festival (AFRIFF) and would love to connect with me to explore what we could do together. As someone in PR, I am always impressed to see people, especially women, make the bold move to connect with others and advance their brands through meaningful networking.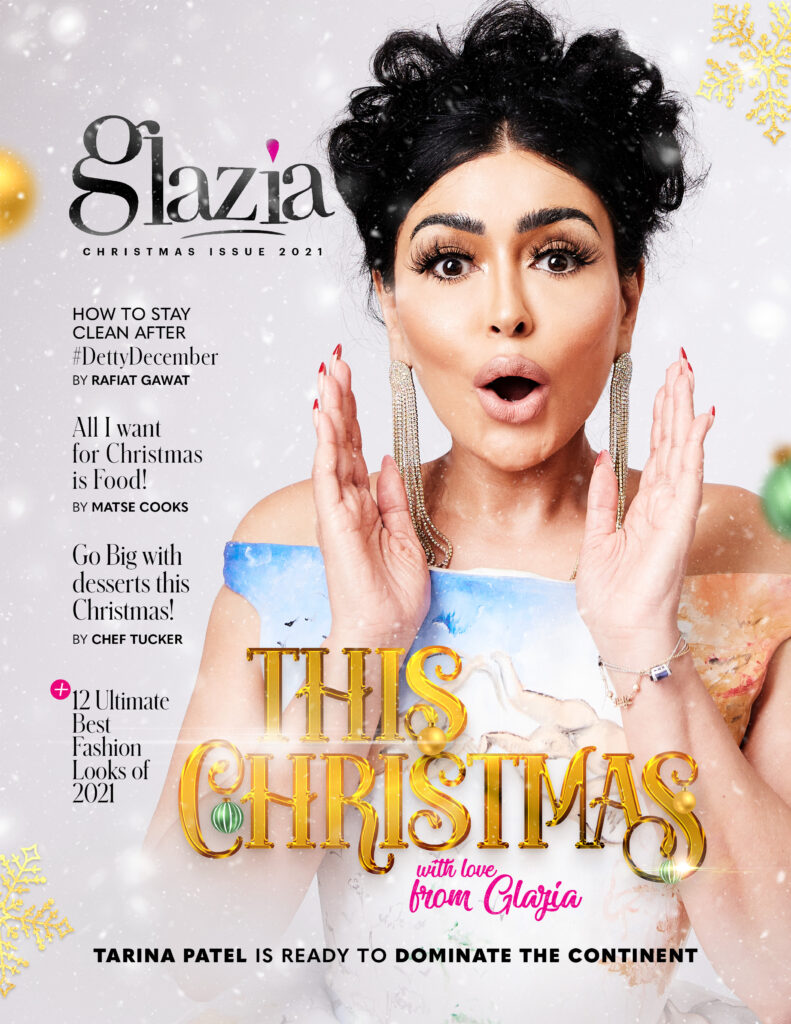 How it started with Tarina Patel.
When we did connect over Whatsapp, we clicked immediately like white on rice and I could feel Tarina's energetic personality from the chats. So we booked an appointment to meet physically on one of her less busy days of doing jury duty at the AFRIFF.
Tarina was the only actress on the AFRIFF jury panel, she was the youngest and also the only person representing South Africa at the film festival. We went to Eric Kayser in VI for brunch which turned out to be a very fun conversation over salad and seafood with great coffee. Tarina was quite impressed with the Lagos vibe and all the lovely fun places she had to visit.  
Not long into our meeting, we were talking about a Christmas issue with her as the cover star, and planning a thousand other things… and as they say, the rest is history.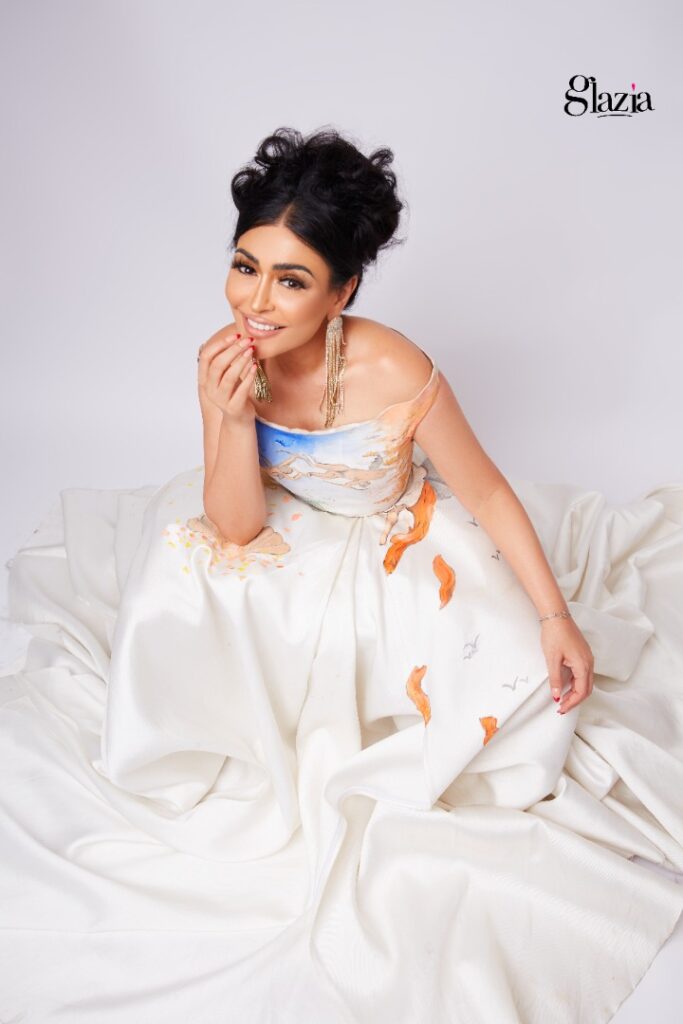 The multi-faceted Tarina Patel
Tarina Patel is a celebrated actor, philanthropist, businesswoman, fashionista, and soon-to-be author. The Indian-South African star has a 2-year study of Medicine in India under her belt and graduated summa cum laude in Clinical Psychology. From Pepsi to Cadbury, Pantene and so much more, Tarina has worked with some of the most recognized brands in South Africa and across the world.
As an actor and TV star, she has featured in SA's most popular shows including Top Billing, Real Housewives of SA, Idols, Generations: The Legacy, and many more. Her filmography boasts of English and Hindi favourites like Hotel Rwanda, Just Married and Dus kahaniyaan to mention but a few. See more about Tarina and her ongoing projects HERE.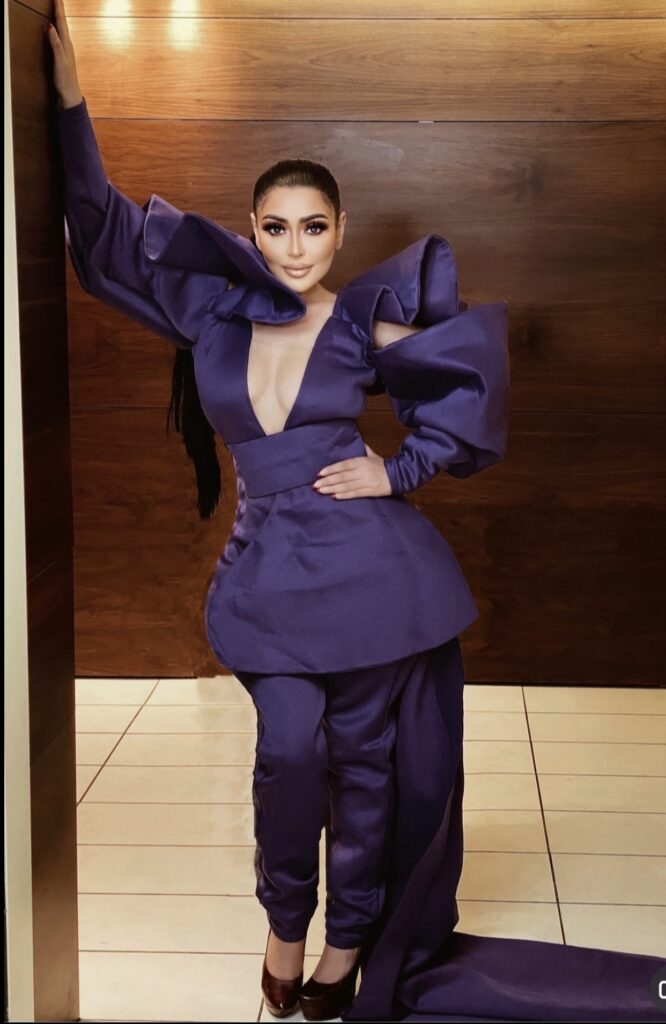 Tarina worked on Mandela's Gun, a 2016 South African biographical film of Nelson Mandela's experience as a guerrilla fighter for the African National Congress. It was directed by legendary English filmmaker John Irvin. 
Tarina revealed that she is currently working on 3 feature films and has some juicy partnerships on the pipeline, including a Netflix global release coming soon.
In our cover interview, we peel back the curtain on Tarina's life and career journey, mistakes made, covid confession, Christmas plans, and next steps as we approach 2022. Read it exclusively HERE.
Catch up with our previous cover interview with entertainment's bad boy, Timini Egbuson.
Shoot credits.
Cover star – Tarina Patel
Creative Direction – Omawumi Ogbe
Photography – Olasunkanmi Iroko
Cover Outfit – Weiz Dhurm Franklin
Makeup – Beauty Secrets by Gina
Styling – Daniel Charles Okey
Hair – Dv Hairsalon
Location – Eko Signature, Eko Hotels & Suites Victoria Island, Lagos.