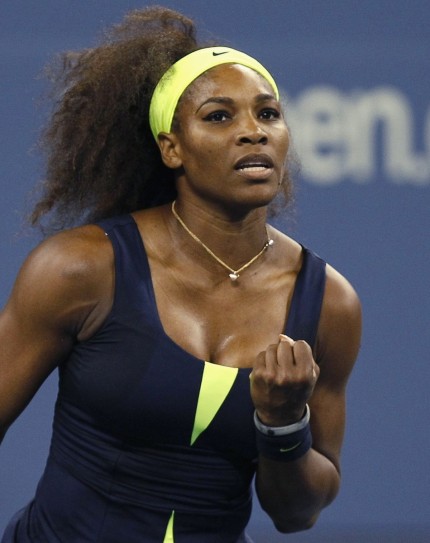 On Tuesday, Serena Williams who recently became a mother (and still cannot believe it herself), penned a touching tribute to her mother, Oracene Price for being a strong woman and a great example. In her tribute, she wrote:
In her post which continued on Reddit (smart move too), the tennis champion shared her thoughts on body image and the power of a black woman's body which we believe is a classy response to Maria Sharapova's comment about Serena in her recently released memoir, Unstoppable. In the book where Sharapova refrenced Serena over 100 times, she commented on the 23-times grand slam champion's physicality "First of all, her physical presence is much stronger and bigger than you realize watching TV… She has thick arms and thick legs and is so intimidating and strong. And tall, really tall." Sharapova wrote. (Editor's note – Serena is 1.75m while Sharapova is 1.88m tall)
Although Serena has never been beaten in a competitive game by Sharapova since 2004 and holds a head-to-head record of 19-2 over Sharapova, the rivalry on and off the court between the two has been a public secret. Serena continued her tribute to her mom and took a dig at Sharapova referencing drug use and integrity.
"I've been called man because I appeared outwardly strong. It has been said that that I use drugs (No, I have always had far too much integrity to behave dishonestly in order to gain an advantage). It has been said I don't belong in Women's sports — that I belong in Men's — because I look stronger than many other women do. (No, I just work hard and I was born with this badass body and proud of it).

But mom, I'm not sure how you did not go off on every single reporter, person, announcer and quite frankly, hater, who was too ignorant to understand the power of a black woman.

I am proud we were able to show them what some women look like. We don't all look the same. We are curvy, strong, muscular, tall, small, just to name a few, and all the same: we are women and proud!

You are so classy, I only wish I could take your lead. I am trying, though, and God is not done with me yet. I have a LONG way to go, but thank you.

Thank you for being the role model I needed to endure all the hardships that I now regard as a challenges–ones that I enjoy. I hope to teach my baby Alexis Olympia the same, and have the same fortitude you have had.

Promise me, Mom, that you will continue to help. I'm not sure if I am as meek and strong as you are yet. I hope to get there one day.. I love you dearly.

Your youngest of five,

Serena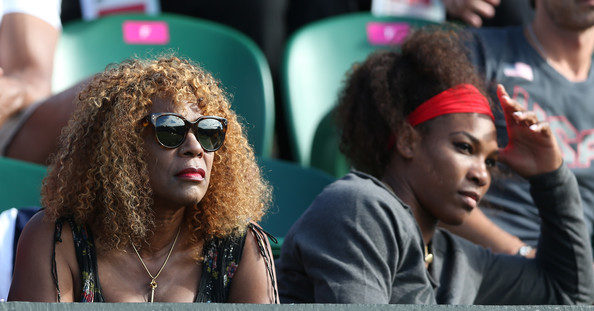 For the most part, Serena William's letter paid homage to her mother for being a powerful role model, something she hopes to replicate for her daughter; but the veiled digs at Maria Sharapova (without mentioning her name) couldn't go unnoticed.  Point won Williams, your serve Sharapova!