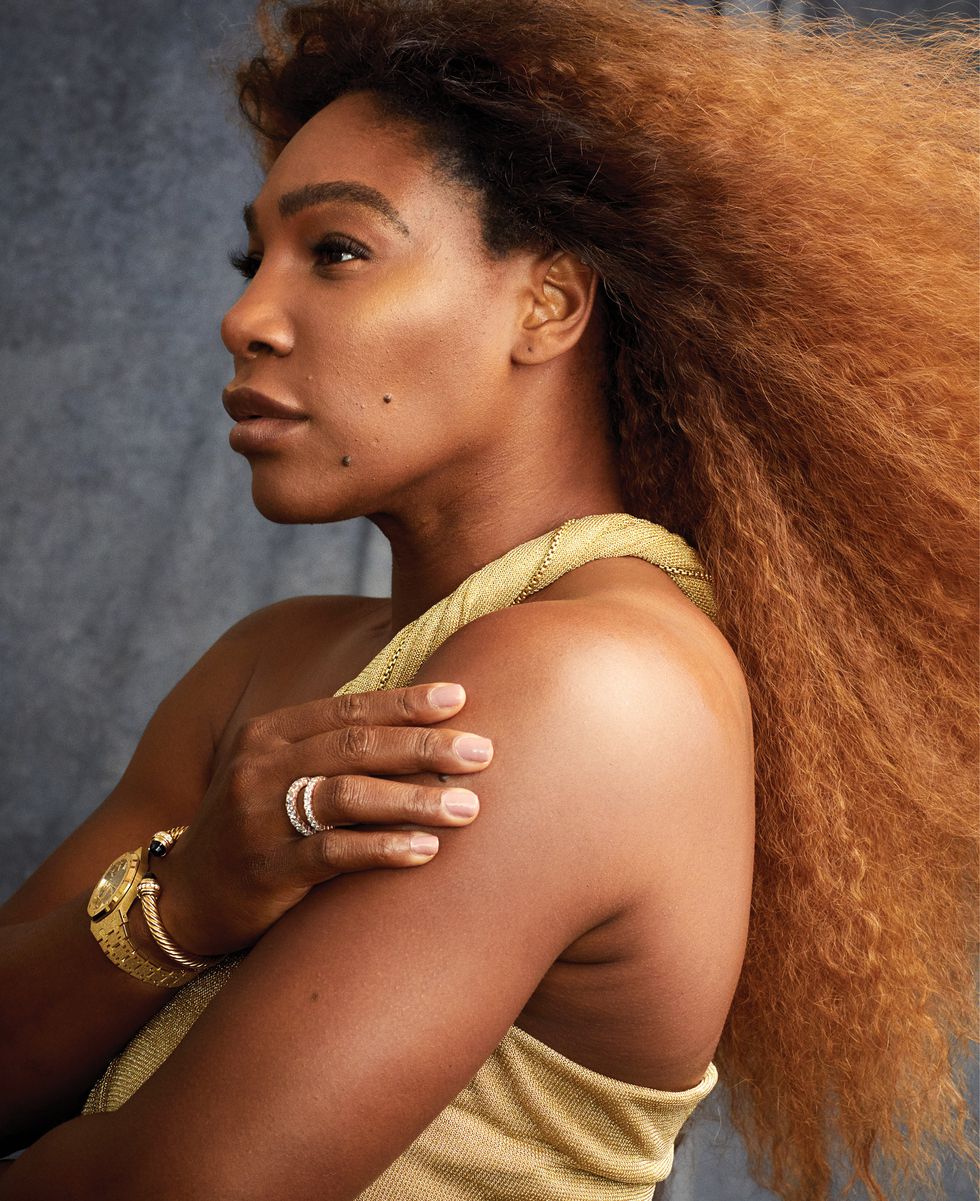 Serena Williams is an American professional tennis player, and unarguably one of the greatest athletes of all time (male and female). For her latest feature as Harper's BAZAAR cover star , Serena Williams stood bold and proud, showcasing her body in all its unretouched glory. Her essay for the magazine, addressing her 2018 US Open final was a gem of information and inspiration. Here are 10 major gems from her essay.
After winning her first Grand Slam at Age 17, she knew she'd be successful.
"At 17, I won my first Grand Slam, and I knew I had more in me. In fact, I was so sure that when I packed up my life and left my dad's house to move in with my sister Venus, I told him he could keep my US Open trophy. Don't worry, I assured him. I would get another one for my house. Now that was confidence. I went on to win the US Open not one or two but six times."
She has 23 Grand Slam single titles and a total 39 Grand Slam titles
This is common knowledge but just in case you  do not follow the beautiful game of tennis and Serena's GOATness, since her first victory in 1999, she's won "23 Grand Slam singles titles, 39 Grand Slam titles in all, and several gold medals". For clarity sake, The Grand Slam in tennis is similar to the World Cup in football.
Serena Williams Will Never Cheat
"I don't cheat to win. I'd rather lose,"
4. The now famous US Open Final debacle almost made her quit Tennis
"Fast-forward to September 2018. It's the final of the US Open, and I'm competing to win my 24th Grand Slam against Naomi Osaka. It's the beginning of the second set, and the umpire thinks he spots my coach signaling me from the stands. He issues a violation—a warning. I approach him and emphatically state the truth: that I wasn't looking at my coach." The whole thing blew out in front of the world and Serena was penalized, and lost the game, which was also Osaka's first Grand Slam
Serena Williams had to get therapy because of the incident.
"I started seeing a therapist. I was searching for answers, and although I felt like I was making progress, I still wasn't ready to pick up a racket."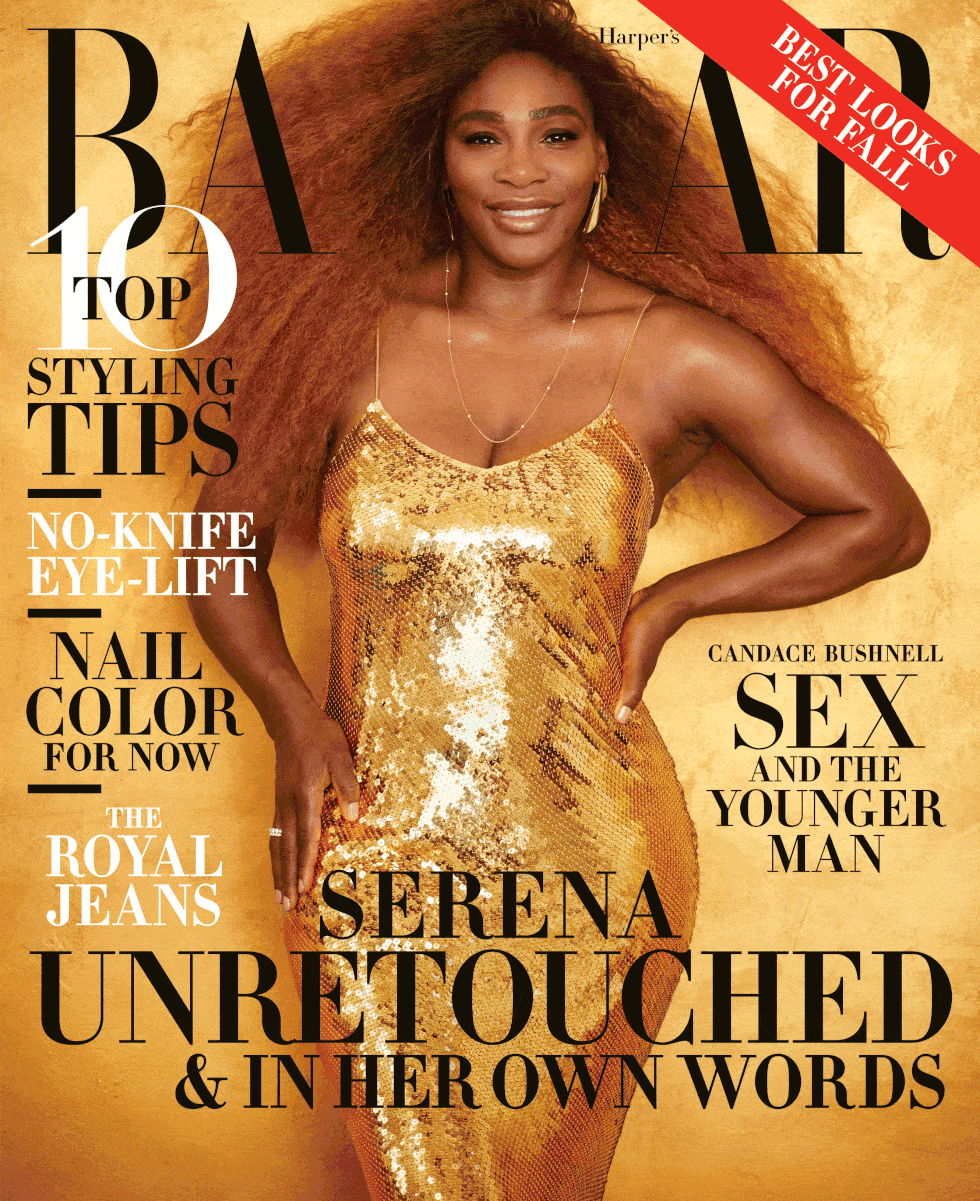 She wrote a letter to Naomi Osaka after the US Open final incident
When she realized that there was only one way for me to move forward, she decided to apologize to the person who deserved it the most."Hey, Naomi! It's Serena Williams. As I said on the court, I am so proud of you and I am truly sorry. I thought I was doing the right thing in sticking up for myself. But I had no idea the media would pit us against each other. I would love the chance to live that moment over again. I am, was, and will always be happy for you and supportive of you. I would never, ever want the light to shine away from another female, specifically another black female athlete. I can't wait for your future, and believe me I will always be watching as a big fan! I wish you only success today and in the future. Once again, I am so proud of you. All my love and your fan, Serena."
She uses her fame and platform to fight for justice for women.
"This incident—though excruciating for us to endure—exemplified how thousands of women in every area of the workforce are treated every day. We are not allowed to have emotions, we are not allowed to be passionate. We are told to sit down and be quiet, which frankly is just not something I'm okay with. It's shameful that our society penalizes women just for being themselves. Ever since I was a little girl, I've felt a need to voice my opinion and be heard.
Serena Williams was mentally assaulted
"As a teenager, I was booed by an entire stadium (I took the high road and even thanked those who didn't want to see me win). I've been called every name in the book."
She has constantly been criticized or Her Body
"I've been shamed because of my body shape." she wrote in the candid essay for Harper's Bazaar. In 2017, in a tribute to her mom (Read as covert shady reply to Maria Sharapova) Serena Williams addressed her body and the criticisms she had received from fans and fellow athletes. Leaving the photos for her latest magazine cover in their natural state without Photoshop, seemed like a bold statement of body positivity to young girls and to everyone who has ever criticized her body. The photos looked flawless and they screamed "I am strong, beautiful, natural and proud of it… You can go *F yourself"
Her daughter Olympia Ohanian is her motivation
"Ultimately, my daughter is the reason I use my voice, the reason I picked up a racket again. Love breathes life and newfound perspective into people."
You can read Serena Williams essay and see more photos at Harper's Bazaar.
Photography by Alexi Lubomirski