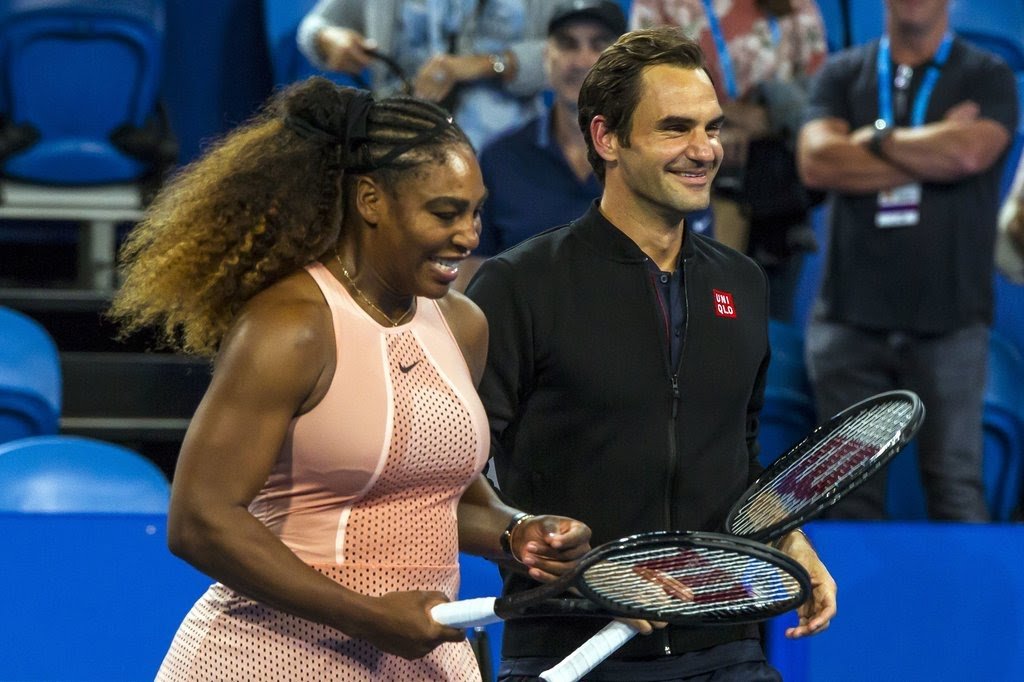 Roger Federer and Serena Williams faced each-other across a tennis court for the first time at a mixed doubles match between the United States and Switzerland at the Hopman Cup team event on Tuesday 1st January, 2019. A record breaking 14,064 (highest single session attendance in the tournament's 30 year history) persons were present to watch the historic match. 
"It was a great experience," Williams said as she joined Federer on court after the match. "I'm kind of sad it's over. It was just warming up." Roger Federer and his partner, Belinda Bencic beat Williams and Frances Tiafoe in an abbreviated format match by the score of 4-2, 4-3 (5-3) in 46 minutes.
Despite the initial promising exchange in the first set, Williams and Federer seemed to settle into more conservative play; in the entire first set, neither Federer nor Williams succeeded in making a single return off the other's serve. They both gained more of a foothold on the other's serve in the second set, which was highlighted by a six-shot exchange of powerful cross-court groundstrokes between the two before Federer won the point by ripping a forehand toward Tiafoe.
 It was indeed a battle of the GOATs as Williams and Federer sized each other up after the game in what has become one of most beautiful shows of sportsmanship and respect.
Federer: I was nervous returning because people talk about her serve so much and I see why. Her serve is so great you can't read it.

Serena: I can't read yours either

It's just a nice Tennis love-fest for these two.pic.twitter.com/ISDN1DEaQZ #HopmanCup

— Omawumi O (@ormainy) January 1, 2019
"I was nervous returning, because you just don't know," Federer said. "People talk about her serve so much, and I see why it is such a wonderful serve, because you just can't read it."
"I can't read yours either," Williams interjected, laughing.
 "We have the same qualities, you know?" Federer said.
"Yours is a bit better," he added, provoking a good-natured eye roll from Williams.
"It was great, great fun," Federer added. "She's a great champion — you see how focused and determined she is — and I love that about her."
Written by Agbaje Niyi