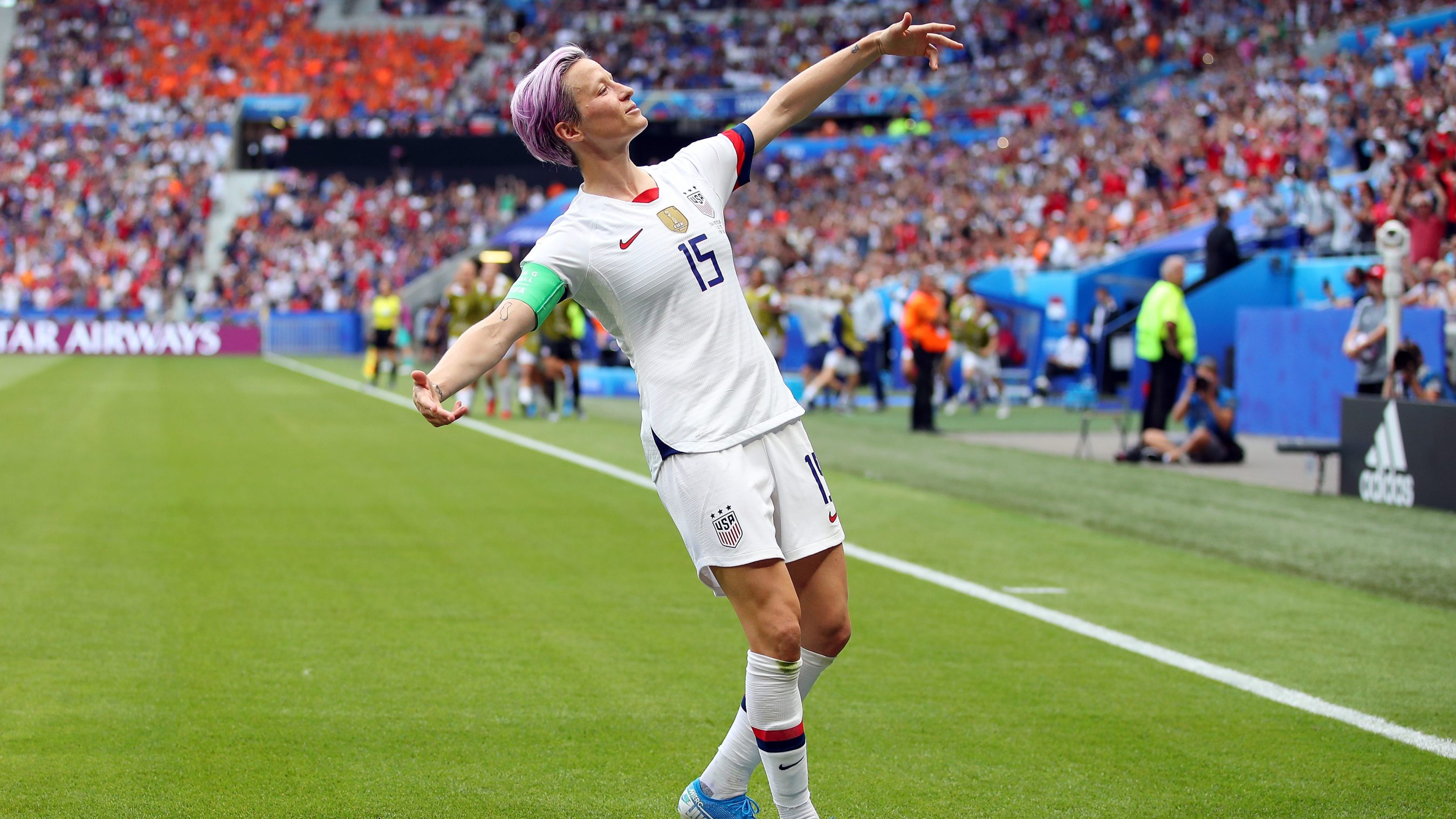 How do you solve a problem like Rapinoe? Over the past few days, I have seen how so-called powerful men and some women have antagonized US women's soccer team co-captain and FIFA Women's World Cup highest goal scorer, Megan Rapinoe.
Day in day out they pick on her every move with a fine tooth comb, and criticize her incessantly. Even some mainstream media and public figures (you know them) have made her a villain of sorts. How dare she be so confident? they ask. Male athletes can be arrogant but not a woman? ‬ ‪Why is it such a turn off to men (and some women) for a woman to be confident in herself and her abilities? Why should a woman not be assertive?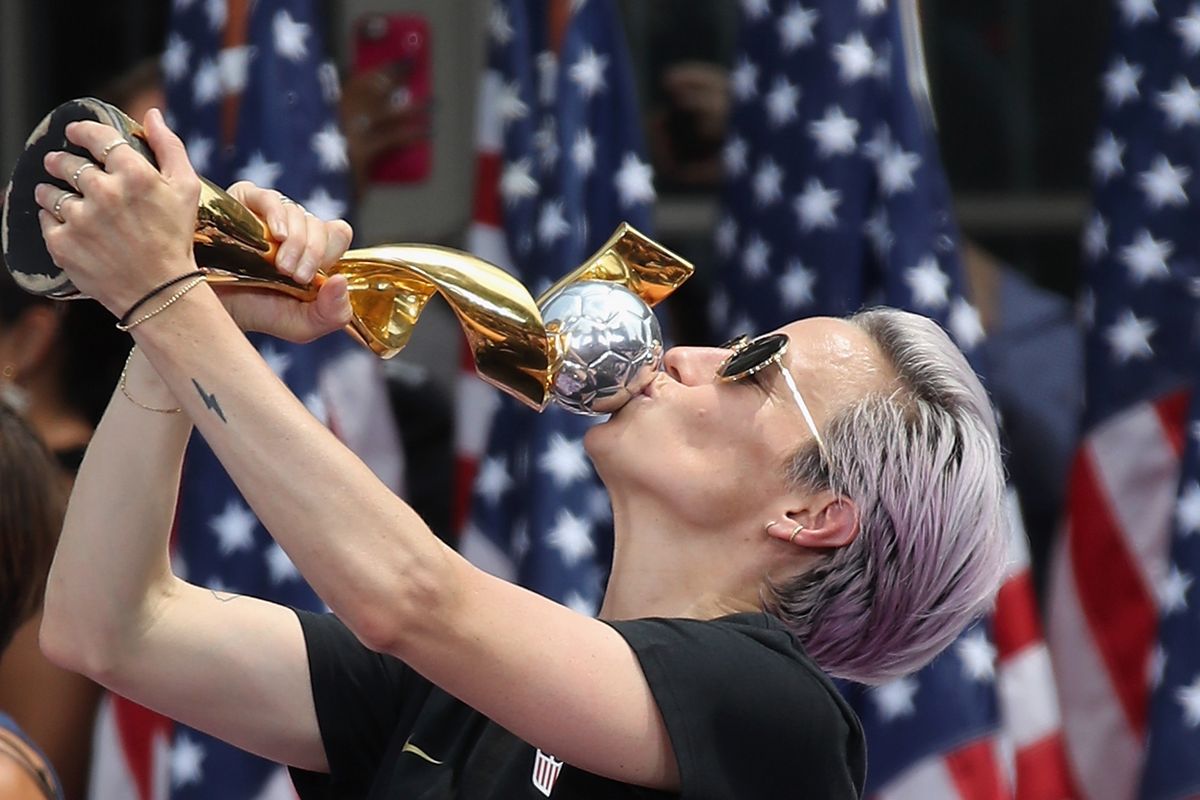 Superhero or Villain?
How is it possible that the person who should be celebrated is now being attacked heavily in the US and also around the world? Why can't she celebrate her hard-work without being criticized? We praise Ibrahimovic for his cockiness but attack a woman for it? ‪Ronaldo can brag about his brilliance but not a woman? Pogba can celebrate his goal with an elaborate pose but not Rapinoe? Who made these rules? It's time to break them, as they are not serving our world.
"This is my charge to everyone: we have to be better," Rapinoe said during the parade. "We have to love more, hate less. We gotta listen more and talk less. We gotta know that this is everybody's responsibility." – Rapinoe said during her speech at the team's World Cup parade in New York City last week.  You can bet that she was torn apart for her speech and is still being criticized as I write.
I have never seen a winner been more vilified and attacked than Megan Rapinoe. Good thing, there are also a good number of people who support her. She is such an inspiration, especially to other women in sports and young girls in general. From one woman on the other side of the ocean to another, I say to you dear Megan, never stop… We need more Megan Rapinoes!
To women everywhere: know thyself, apply thyself, celebrate thyself and never apologize for it. Enjoy some more Rapinoe-ness in the photos below, just because…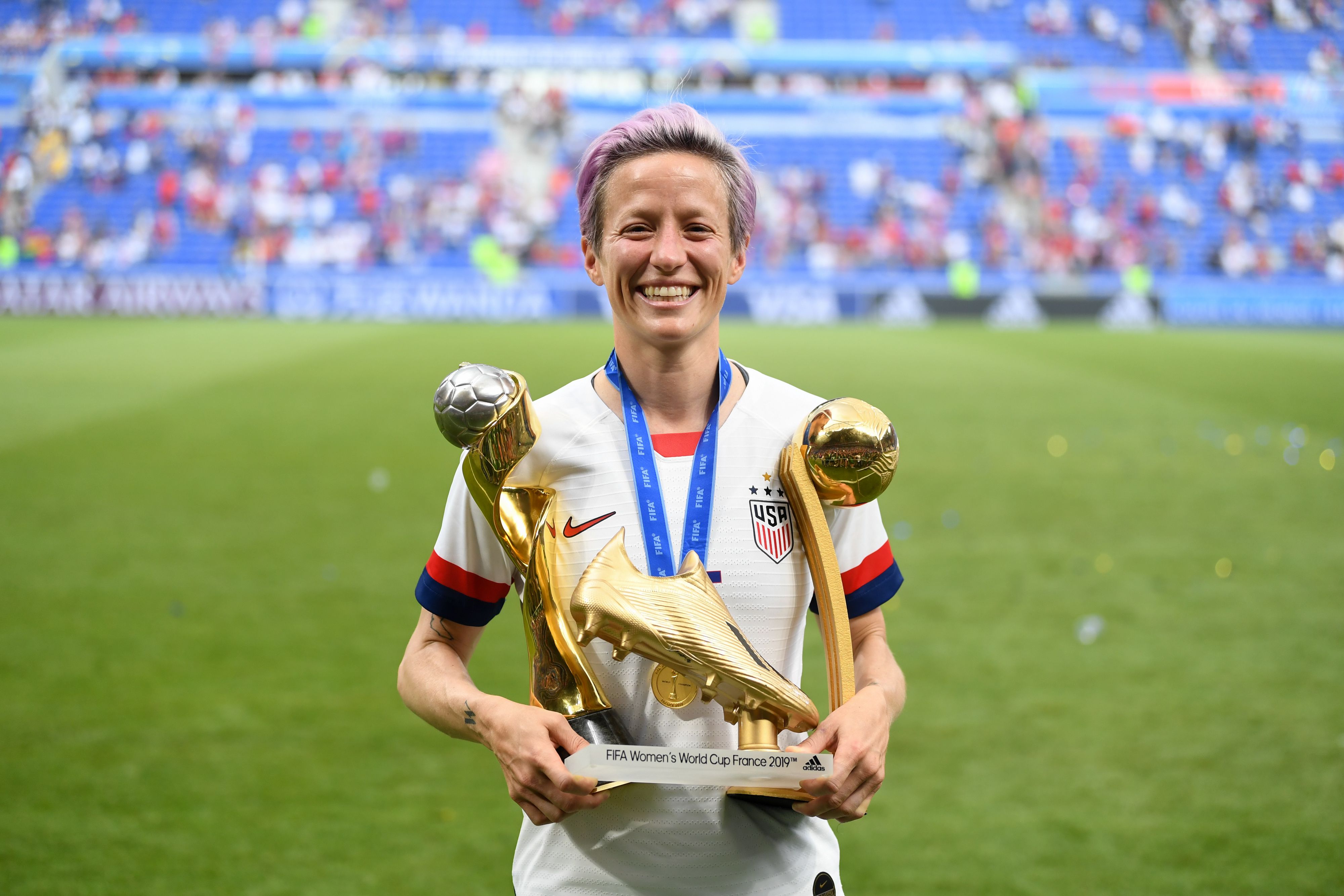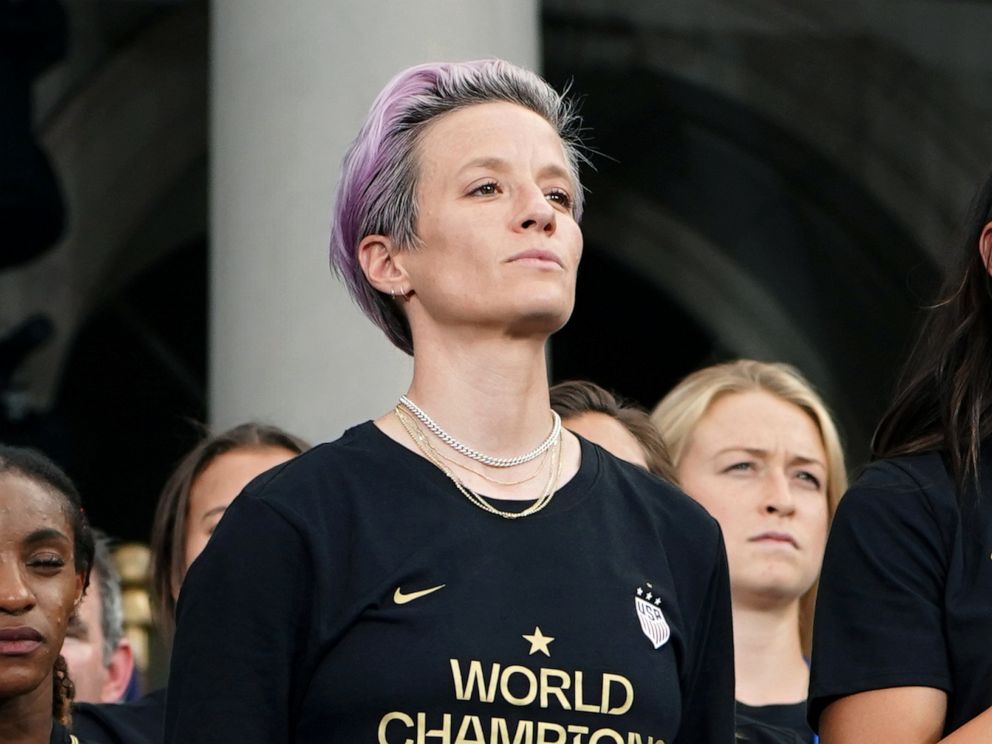 Written by Glazia Editor-in-Chief, Omawumi Ogbe.