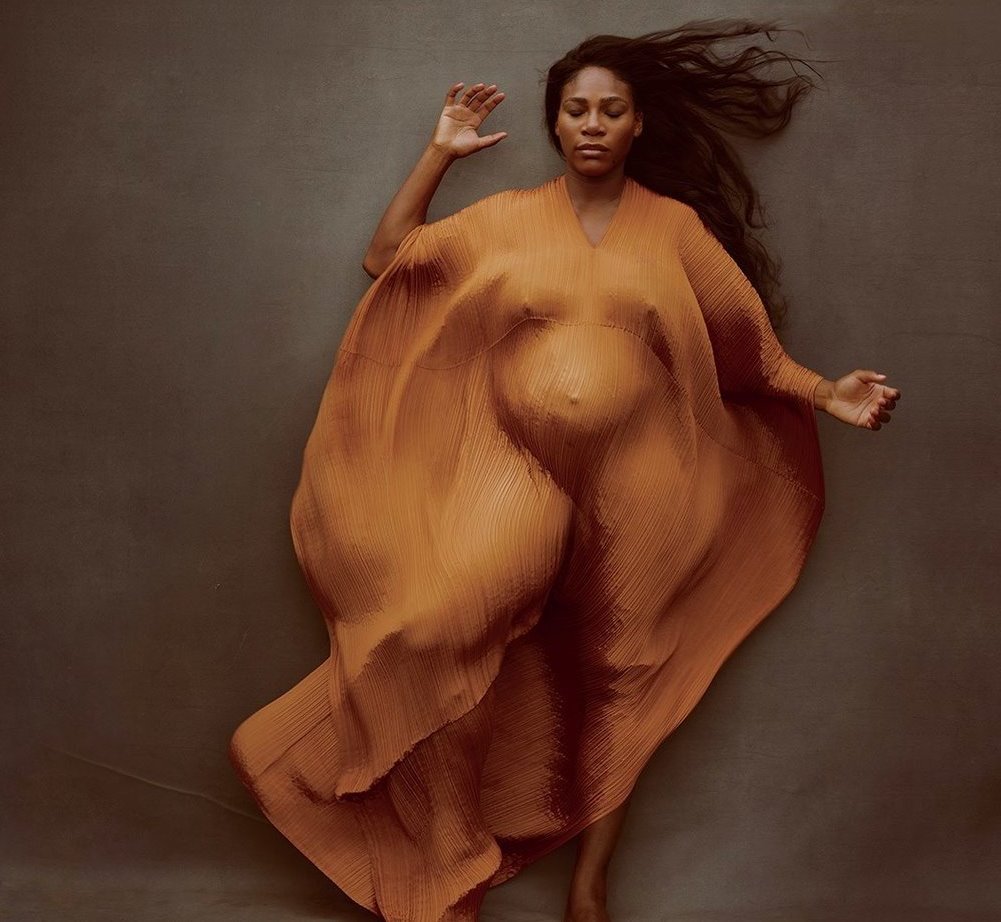 If there was a perfect day for Serena Williams to be the cover star of the latest issue of Vanity Fair magazine, it's Tuesday the 27th of June. One day after she tells tennis icon, John McEnroe off for saying she would "be like 700 in the world" if she played on the men's tennis circuit . Take several sits Mr  McEnroe!
In the words of Vanity Fair "Let's just get this out of the way right now: Serena Williams is the best tennis player in history, with an aggregate winning percentage of 85.76 percent and 72 tournaments won on the Women's Tennis Association tour (including the 23 grand-slam victories in 29 singles finals, not to mention 14 doubles finals with sister Venus)".
But back to her very beautiful and fairy tale-like cover story for the August issue by Buzz Bissinger where Serena talked about meeting  fiancé, co-founder of Reddit, Alexis Ohanian, finding out about her pregnancy, the future and more. We have summarized the entire article by picking out some really cool facts for you. Enjoy!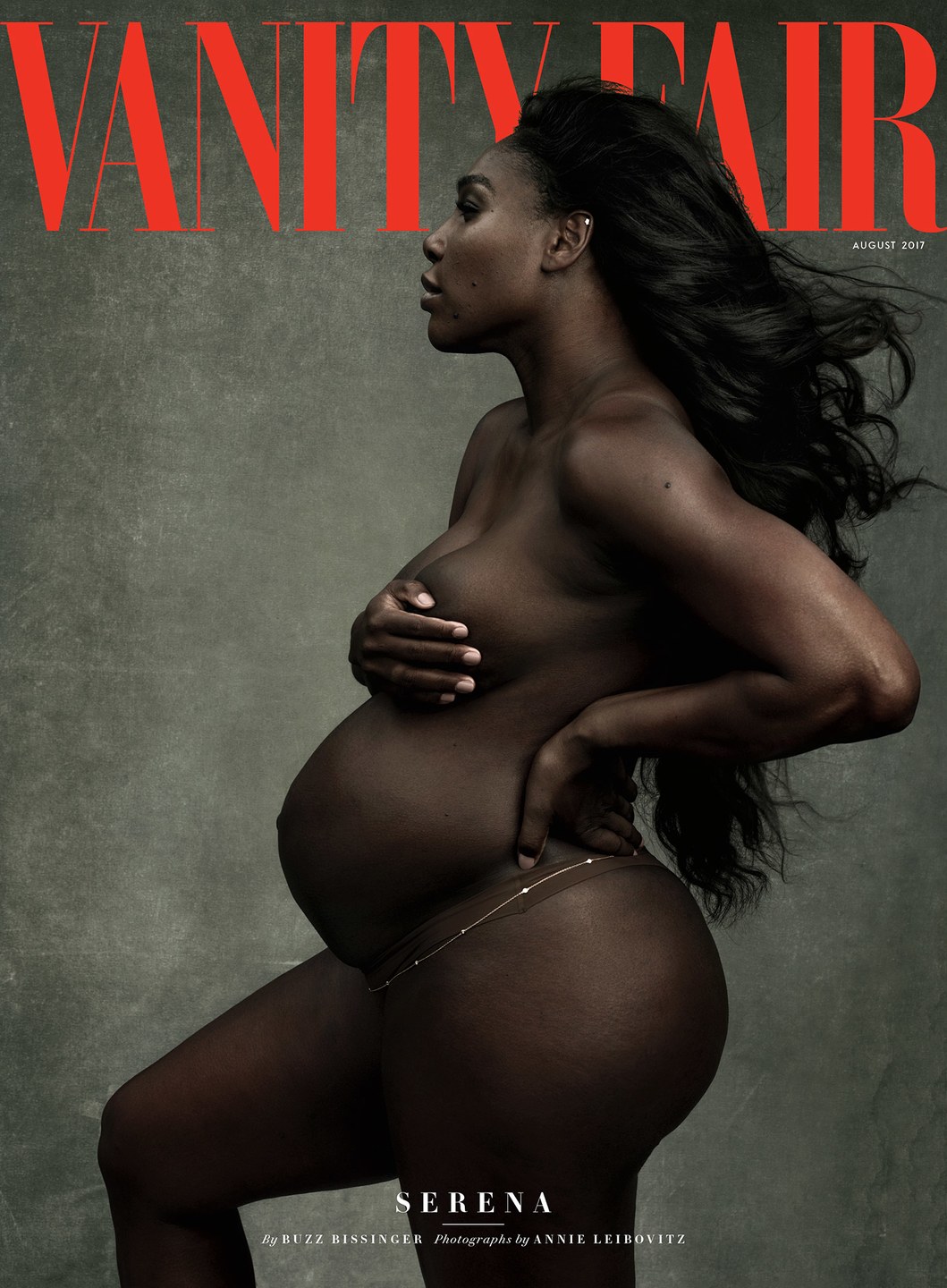 Meeting Alexis Ohanian 
They met by chance on the 12th of May, 2015 in Rome – Serena was there to play tennis, Alexis was there to speak at a tech conference
Alexis had no respect for tennis and had never watched a game until after he met Serena
Serena and her friends were irritated by Alexis because he sat on a table they kept for their friends (They lied to him that there was a rat on his table so he could move but he didn't budge)
Serena also knew nothing about Reddit and Alexis Ohanian
For their first date, they walked for six hours in Paris
"This big guy comes and he just plops down at the table next to us, and I'm like, 'Huh! All these tables and he's sitting here?" – Serena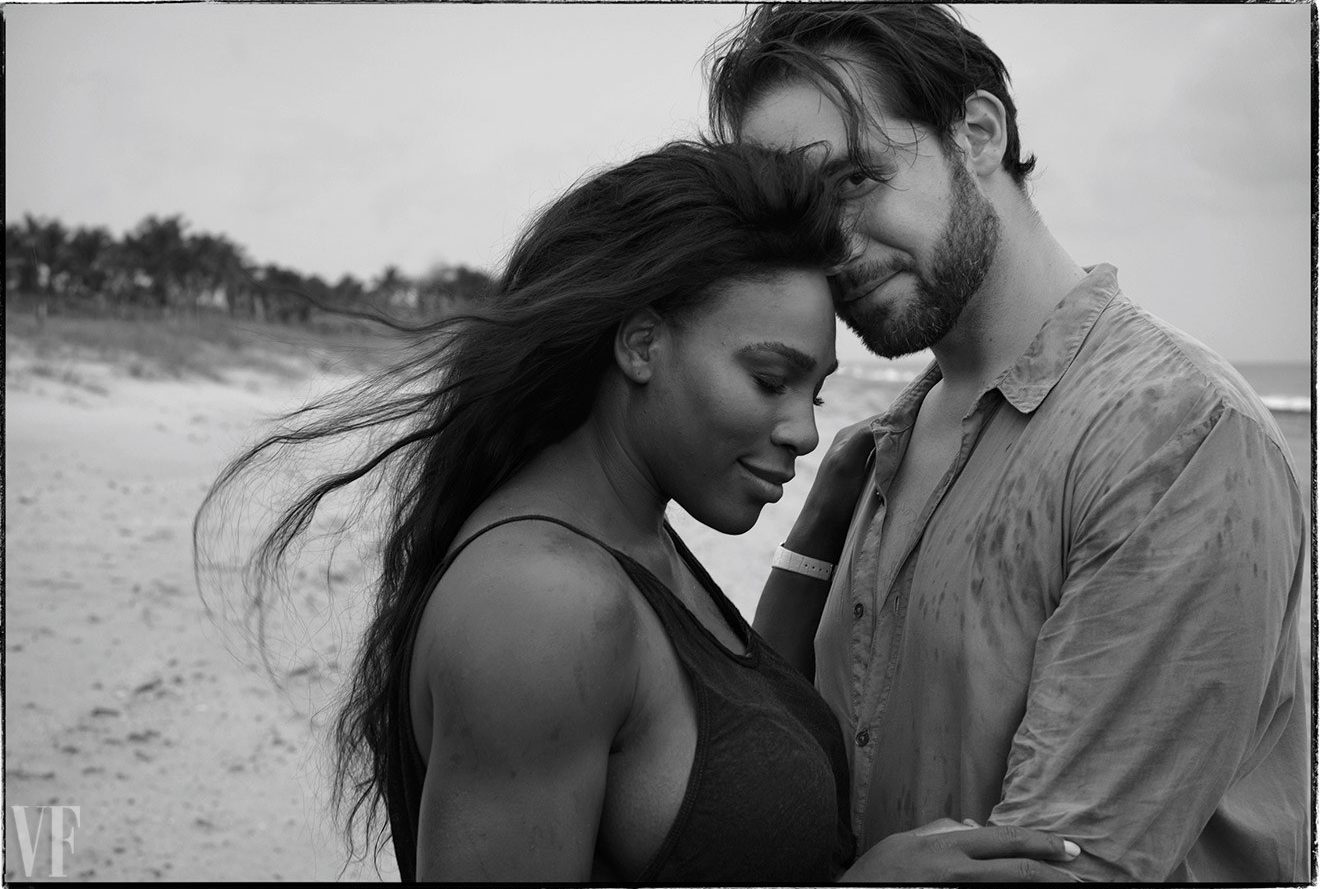 The Pregnancy
Serena learnt she was pregnant barely a week before the Australian Open tournament
She took 6 pregnancy tests just to confirm she was pregnant, they all came out positive
Although she thought she was 3-4 weeks pregnant, she was actually 7-8 weeks when she played and won the Australian Open (she won all her games in straight sets)
"If you would have told me last year in October or November that I would have a baby, not be pregnant but have a baby, I would have thought you were the biggest liar in the world. This is kind of how I am right now. This is happening sooner than later, and it's going by so fast." – Serena
The Marriage 
Alexis proposed to Serena in Rome, at the pool side of the hotel Cavalieri (literally the exact place he met her for the first time)
They currently have a bi-coastal relationship until marriage
They plan to get married in the fall after the baby is born
"I felt like a door had been opened to a person who made me want to be my best self. . . . I find myself just wanting to be better by simply being around her because of the standard she holds." – Alexis Ohanaian on when he knew he wanted to marry Serena.
Tennis Future
Serena Williams intends to get back on the court as soon as January 2018
"I don't think my story is over yet." – Serena
We don't think so too and we look forward to seeing you will it all in 2018!
Photography by Annie Leibovitz. Read the complete story at Vanity Fair