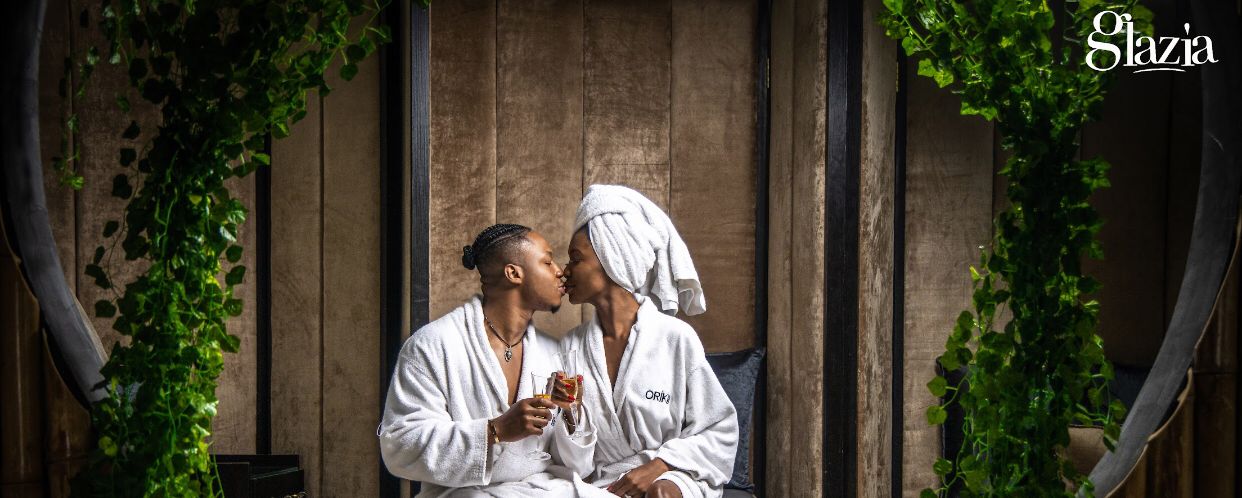 Even the best love stories have their low moments. As a matter of saying, what makes a love story more beautiful are "moments." The tiny moments in between, where you snuggle, tease, stare into each other's eyes and just laugh. Okay, we're just imagining things. In our rapid fire chat with Iyke and Theresa though, we step down a notch from all the seriousness. We did this so you can get to know the easy, carefree, fun part of the Ultimate Love power duo, Iykeresa.
Rapid fire chat with Iyke and Theresa.
When you're upset, how do you manage your emotions?
Iyke: I do chores and workout
Theresa: I listen to music
Glazia: A major advantage you enjoy being a celebrity is
Iyke: LIFO last come, first serve
Theresa: Checkmates me
Glazia: Best advice you have received in the last one year
Iyke: Stay focused, deliberately work on yourself and goals everyday as success is a sum of consistent efforts.
Theresa: Be the best version of yourself always
Glazia: Things you used to enjoy doing before fame but can no longer do
Iyke: Late night Clubbing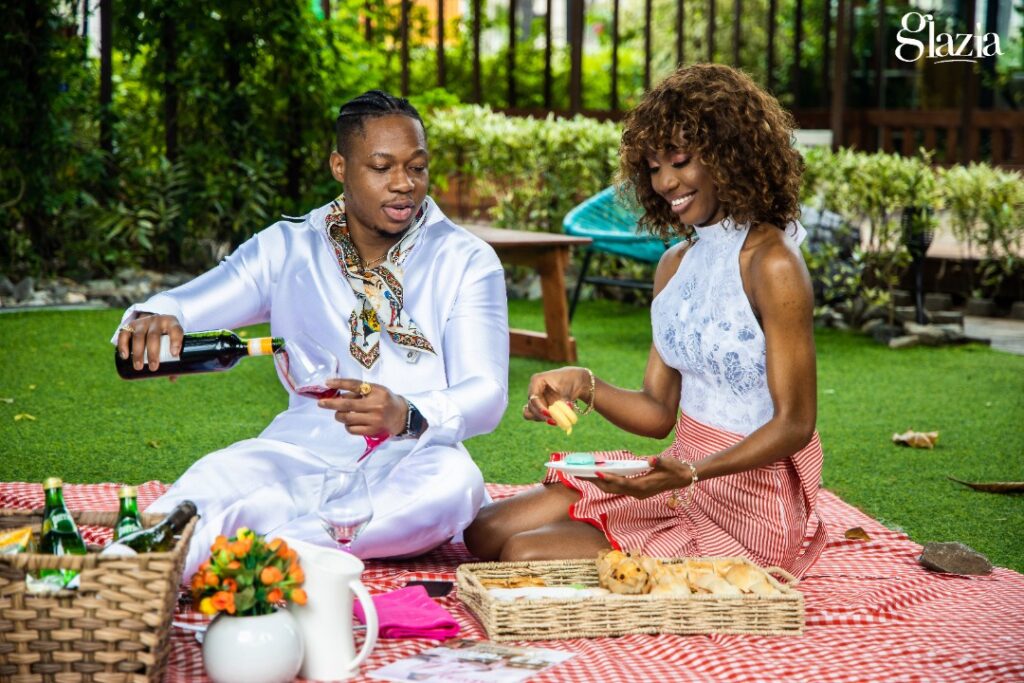 Theresa: Eating mamaput food freely
Glazia: Best way you stay in shape and maintain your physical wellness is
Iyke: Exercising
Theresa: Exercise
Glazia: Where would you like to be in the next 5 years
Iyke: Vacationing in exotic countries
Theresa: Officially married and more financially settled
Glazia Your biggest pet peeve is
Iyke: Wrong idea of English
Theresa: Dragging your nose
Glazia: Favourite way you spoil yourself is
Iyke: Sleeping half the day
Theresa: I keep buying food
Glazia: One thing you can eat everyday
Iyke: Grilled food
Theresa: Bread
Glazia: Your favourite fashion item is
Iyke: Shoes
Theresa: Shoes
Glazia: One thing people do not know about you?
Iyke: I don't sleep at night
Theresa: I'm a cry baby
Now that you've known the little exciting details about Iykeresa, it is time to know them for real and in-depth. Read the full interview of our Wellness Issue cover stars here.