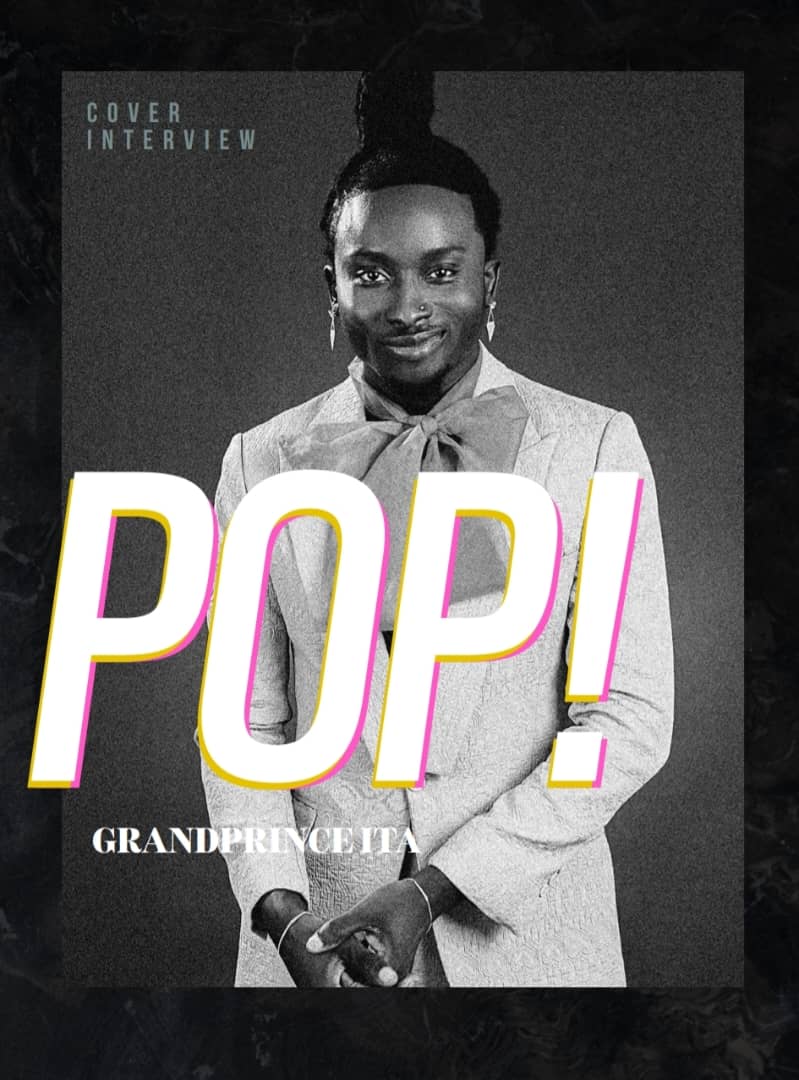 One of the faces behind this vibrant media platform is the edgy and shiny-lipped GrandPrince Ita. A talented and charismatic TV presenter who hosts the show Popcorn Ten and is also the Senior Executive of the Creators Community Management. In this exclusive interview, we chat with him about his journey into the media industry, his passion for creating engaging content, and his views on the current trends and challenges in the entertainment scene. Read on to find out more about the 'Pop Star' of PopCentral.
GrandPrince Ita is POP!
Glazia: For anyone who's never met, seen, or heard of you, introduce yourself.
GrandPrince: Etiero ooooo ( that's well-done o in Ibibio/Efik) hahaha
My name is Grandprince Ita, I'm from The best state in the nation (chuckles) Akwa Ibom state! If you disagree, go to court. I'm the first of 2 children. I read Theatre Arts at the University of Uyo, where I graduated with a second-class upper, a few points from first class! I don't know why I always feel the need to stress that, but maybe because it hurts me, but we move! I like to meet new people; I like to travel.
I'm not married. I'm a TV host with PopCentral TV, DSTV 189. I have done radio for a while. I used to be a model and a pageant king but not anymore. I am an author, and yes, I have a book to my name. I'm very passionate about media and taking up space here. I love God, a good life, and everything nice. I'm in my soft boy era. If it would stress me, goodbye o! Lol.
Glazia: How long have you been a TV presenter? Tell us about your experience so far and challenges, if any.
GrandPrince: I started TV presenting in 2015 when I had just started university, and honestly, it was love at first sight. I have always wanted to be a TV presenter, and I'm glad it worked out just fine. I've gone from online TV to cable TV, terrestrial TV, and all TVs inclusive. It's been a fantastic experience so far! Glad I took this leap of faith. Not been the smoothest, but I'm glad I jumped on it.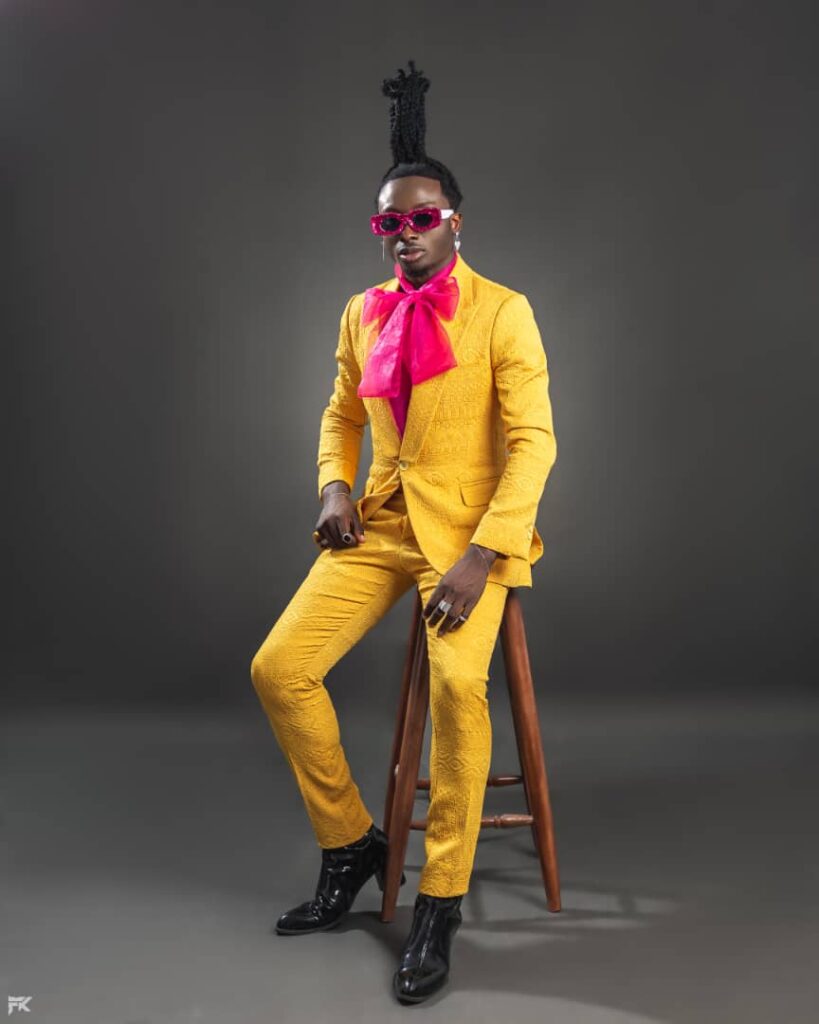 Glazia: What inspired you to pursue a career in TV presenting?
GrandPrince: As I said, I've always wanted to work in television. As a child, I used to read newspapers and imagined a crowd was watching me. I just really wanted people to see me and hear me from their screens. In secondary school, I joined the press club. I would always read the news every Monday in front of the entire school. That act alone gave me life. It made me excited. It made me joyous. I came alive every time I had to read. You had to see me eager for that moment. Mind you, I was in the science class at this time, and I was doing absolutely well! I changed to arts in my penultimate class, a few months to WAEC.
The entire school shook, and my parents were terrified. Everyone was worried, but guess what? I showed up and literally took the 2nd position in the class. To be honest, what inspired me to take that bold step was the entire presenting thing. I wanted to be a presenter! A good one at that, so I showed up and showed out. Since then, my journey of becoming a TV host has played out beautifully. My story inspires me. Where I'm from and where I want to be. I want to be a pointer to people. It keeps me going.
Glazia: Why PopCentral? You could have been on any other television station, but you're here. So why PopCentral?
GrandPrince: *laughs* Popcentral is fun, to be very honest, it's not like any other TV station you've seen. It's very colourful, happy, and bubbly. I don't like to be rigid, PopCentral allows me to be fluid and I'm all for that! I'm also for positive energy and vibes. This is a place you can create and become! With PopCentral, you have enough liberty to stamp your mark. I wouldn't choose any other station.
Glazia: What's your favourite show to host on PopCentral?
GrandPrince: Ermmm! This might be hard to choose, but yeah, I host the number one Moviee review and countdown show in the country, "Popcorn Ten" we talk about everything films, from the numbers they make weekly to having guests – industry finest ( i.e. directors, actors, producers, and everyone in between) on the show. I also give away free movie tickets on the show. You shouldn't miss it! It's 8 pm every Friday on Popcentral TV DSTV 189.
Glazia: In your opinion, what distinguishes PopCentral from other television stations in Lagos or Nigeria at large?
GrandPrince: The fact that we're rad, young, witty, and colourful. Gen Zs love us! Millennials love us. Everyone loves us! It's the fact that we can be as fluid as we want! We change things and create on the go. There's no static thing here. It's just an amazing space and view on TV. We have something for everyone!
Glazia: How do you prepare for a live show and cope with unexpected situations? Do you have any rituals?
GrandPrince: Of course, research! There's no good presenter without good research. I read widely and watch different things. I always have to be on the lookout to gain knowledge. No knowledge is wasted. I have to scout for my stories, get my sources right, and try to make the stories sink as well. I don't think there's any situation that would happen on TV that I wouldn't be prepared for. I'm always ready! It's a live show! It means nothing can go wrong! I've had situations where I've had to improvise on the spot because I can't afford to make any mistake obvious. With live shows, one always has to be ready!
Glazia: Tell us about some of your most memorable moments or guests you have encountered on air.
GrandPrince: *laugh* I wouldn't say I have a most memorable moment. Every guest and every time I go on air is special. It's different. I've spoken to the industry's finest – in the music scene, movie scene, tech, and the like. Just think of the name, and I've probably spoken to them on TV. I always have a good time with everyone.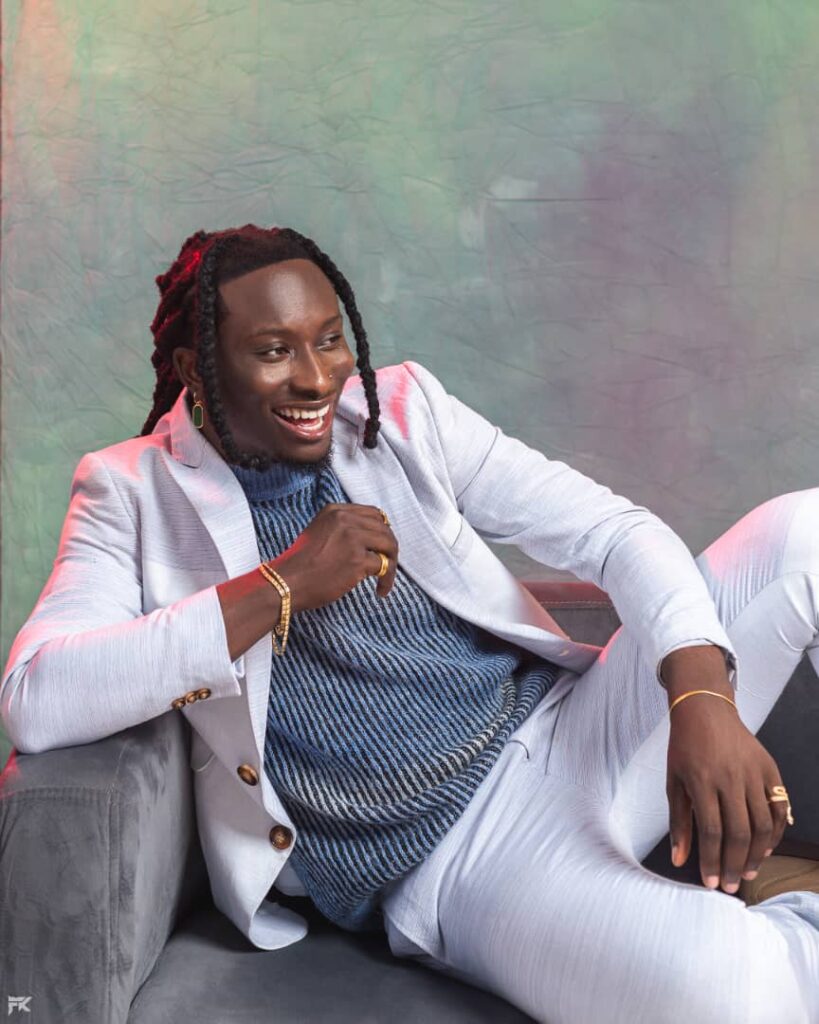 Glazia: TV presenting can be a demanding career. How do you balance your personal and professional life, especially with the public scrutiny and attention of being a TV presenter?
GrandPrince: The public only sees what I want them to see. I don't show things I don't want them to see. My personal life is flourishing and breathing. I do not care about what people have to say, either. I do me always, I think people should do them too! The world will adjust. Balancing my personal life? Yoooo! I try to go out as much as I can. I unwind when I can. Take trips to rejuvenate. I'm very invested in my personal growth as much as my career. So yeah, I find a way to make it Work. Good friends and family also make it easier.
Glazia: What is your most trusted toolkit as a TV presenter that has helped you thus far, and what qualities do you find essential for a successful TV presenter?
GrandPrince: To be honest, I'll say God is my number one guy! The man always comes through! I don't think I'll come this far without him! He's been there through it all. I just have to mention it to him, and he's done it. Also, I think my hunger for success has kept me going! I'm a very hungry person when it comes to my career. It's almost never enough. Once I unlock something, I want more, and for me, that's a driving force….
Read GrandPrince's full interview in our latest issue. Simply click HERE to download!