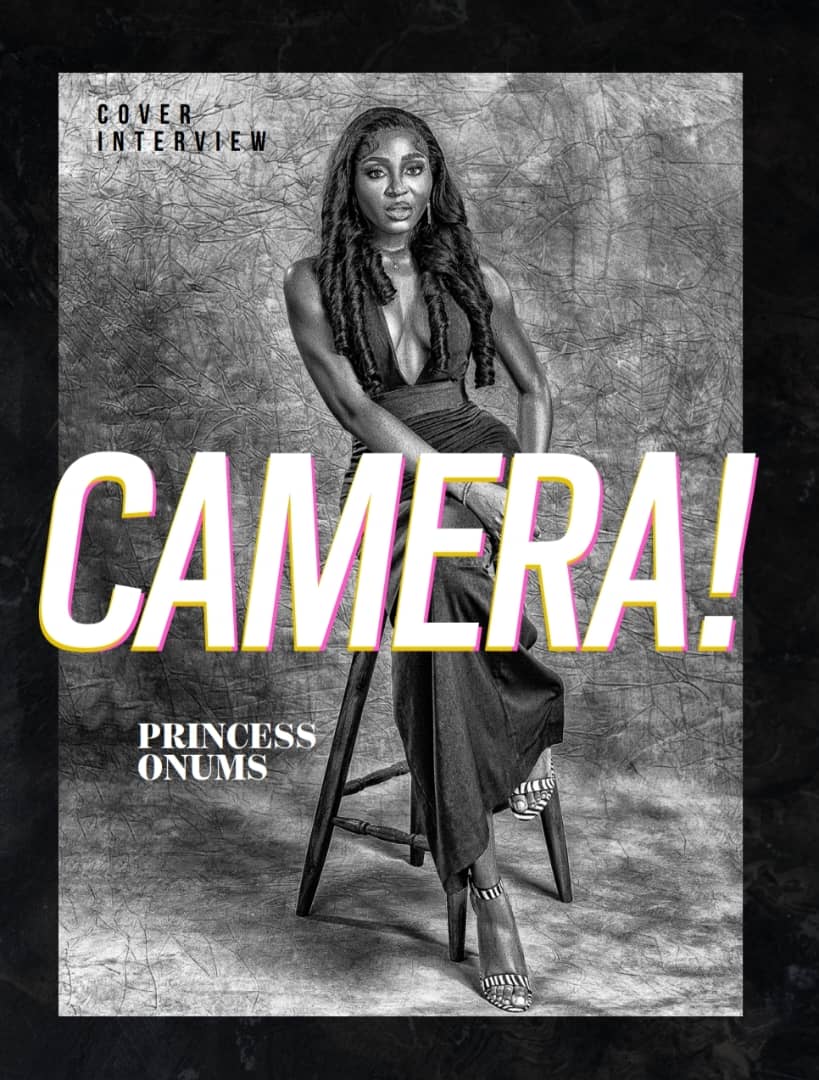 For our next cover interview, we have one of the stars at PopCentral, Princess Onums, the camera-fabulous, uber-gorgeous and lively TV presenter who hosts shows like Saturday Bug, BANTA AM and more. In this exclusive interview, we learn more about Princess, her journey into the media world, her thoughts on pop culture and her insights on the latest trends and issues in the entertainment industry. Join us as we explore the fabulous personality of one of PopCentral's finest.
Princess Onums is CAMERA!
Glazia: For anyone who's never met, seen, or heard of you before, how would you introduce yourself?
Princess: Hi! I am Onumaegbu Chidinma Ruth, also known as Princess Onums, from Abia State, Nigeria, currently living in Lagos. I am recognised for my various roles as a TV host, model, ex-beauty queen, and influencer, with a passion for all things fashion and lifestyle. Among my many interests, I particularly enjoy travelling and exploring.
Glazia: How long have you been a TV presenter? Tell us about your experience so far and its challenges.
Princess: I have been a TV presenter for four years, and I must admit, it has been an extremely challenging yet rewarding journey. The role requires a constant dedication to learning and growing, as I am always on my toes, conducting research and staying up to date with the latest trends. Being a TV host has exposed me to a diverse and influential audience. I have had the privilege of connecting with incredibly significant individuals from across Africa and around the globe.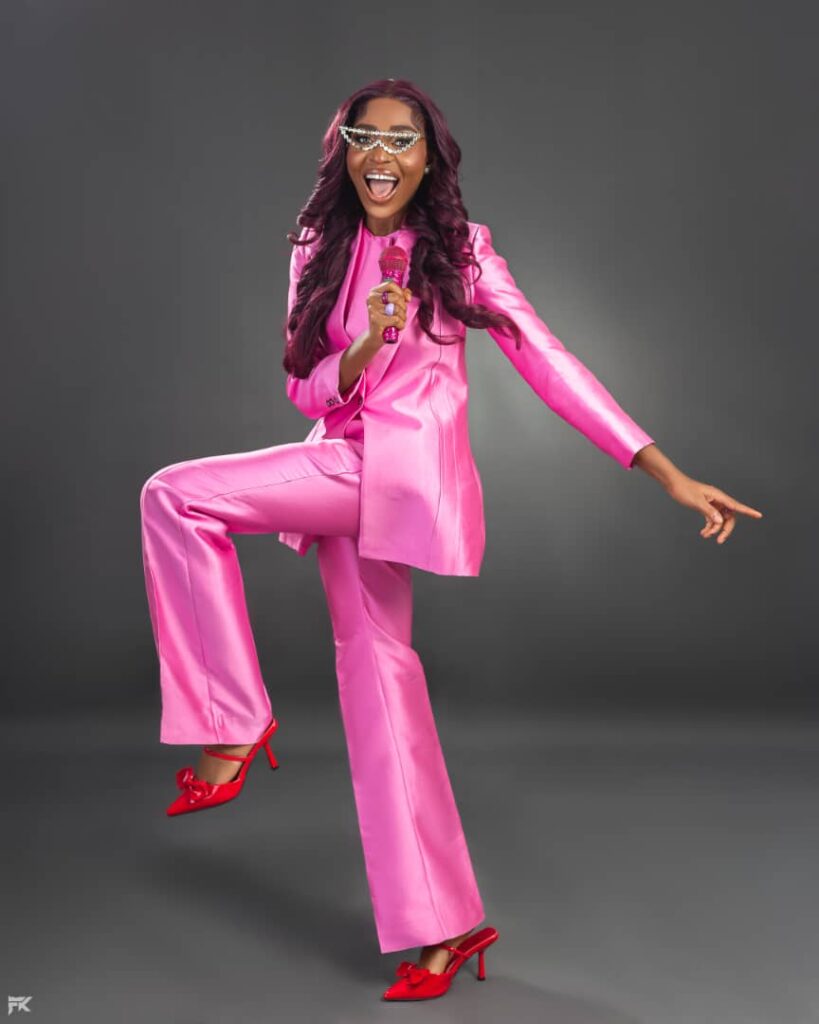 Glazia: In your introduction, among other things, you mentioned that you're an ex-beauty queen, so how did you come about pursuing a career in TV presenting?
Princess: I had no prior presenting experience and had to learn on the job. The opportunity arose when I visited an establishment to model one of their collections and was unexpectedly asked if I would be interested in hosting for their new TV station. Intrigued, I decided to try it, and to my surprise, I immediately landed the job. This career path was quite a departure for me as a shy kid. I was reserved and timid, especially around unfamiliar faces and adults. So, it shocked my mother and those who knew me when I found myself confidently conversing on TV as a host. It was an activity I tried for the first time and instantly fell in love with. It truly makes me feel like I have the world at my feet.
Glazia: Wow! That fell in your lap. So tell us, why PopCentral? Yes, they gave you a headstart, but you could have gone anywhere else, but you're still here.
Princess: When I first stepped into PopCentral in 2019, I instantly felt a magnetic pull toward the place. It was clear to me that this was where I belonged. I was fascinated by every aspect of the space – the ambience, the programs, the content – everything. I couldn't help but immerse myself in their events, programs, and activities. PopCentral is committed to individuality and rejects societal norms with a refreshing, vivacious, youthful energy. I was determined to become a part of it. Finally, this year, I was fortunate enough to secure a spot in the Central Cast 2023 competition, and I emerged as the female winner among a pool of talented contestants. It has been an incredible month since I joined, and I have learned so much since my time here.
Glazia: What's your favourite show to host on PopCentral?
Princess: For now, it would have to be SATURDAY BUG.
Glazia: What distinguishes PopCentral from other television stations in Lagos and Nigeria at large?
Princess: PopCentral is not just your typical station. It's an extraordinary experience! We empower you with information in ways that will truly amaze you. We have a knack for transforming complex stories into fascinating and hip narratives. We prioritise inclusivity, ensuring that everyone feels engaged and involved. Our station is a vibrant hub of creativity and colour, fueled by the energy of young but seriously committed staff. We aim to create a sense of belonging and treat our viewers and audience like family. We regularly host events in our space, extending a warm welcome to everyone. Come join us and be part of the PopCentral community!
Glazia: How do you prepare for a live show and cope with unexpected situations? Do you have any rituals?
Princess: Preparing for a live show and handling unexpected situations can seem daunting, but I believe in a straightforward approach. While feeling nervous as a host is natural, I find it helpful to visualise the audience as friends I'm speaking to. As for unexpected situations, I embrace them as opportunities to learn and improve. Instead of dwelling on mistakes, I quickly move past them and focus on growing from the experience. This mindset allows me to stay adaptable and resilient during live shows.
Glazia: Tell us about some of your most memorable moments or guests you have encountered on air.
Princess: One standout experience for me was when I had the opportunity to host my very first live red carpet-event. It was a nerve-wracking experience, as I had never hosted an event of that magnitude before. The pressure was on, knowing I would broadcast live to millions of viewers and engage in continuous conversations with guests. There was no room for errors; everything had to be flawless. Throughout the evening, I had the privilege of conversing with various fascinating guests. From actors to musicians and industry icons, each interaction brought its unique energy and excitement. Reflecting on this experience, I couldn't help but feel a great sense of accomplishment.
The fact that I could handle the pressures of such a high-profile event while connecting with guests and captivating the audience confirmed my capabilities as a host. It was a moment that left a lasting impression on me and reinforced my passion for what I do.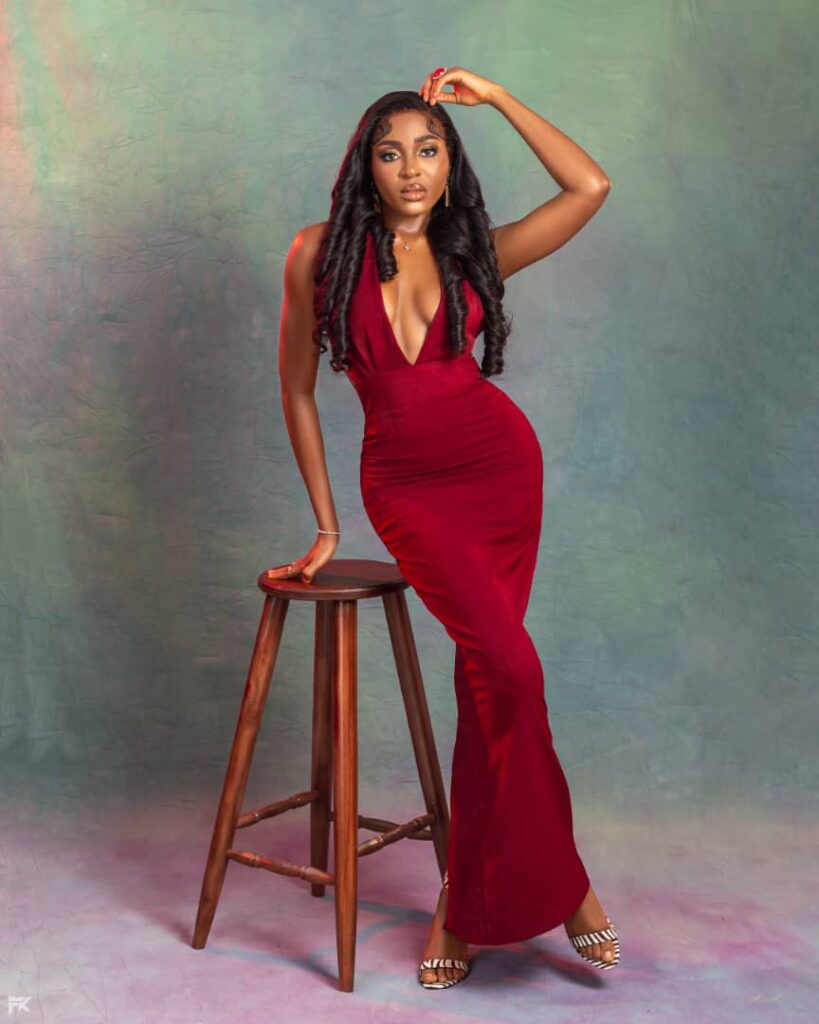 Glazia: Dealing with a "difficult" guest. Have you ever had such an experience, and how did you navigate the situation?
Princess: It's not uncommon for guests to feel uneasy in front of cameras, and I understand that. To ease their nervousness, I prioritise making them feel comfortable. I start by asking questions that I know they are well-prepared to answer. As a host, creating an environment where they don't feel foolish or vulnerable is crucial. My goal is for them to feel like they are conversing with someone who genuinely cares about their experience.
Glazia: TV Presenting can be a demanding career. How do you balance your personal and professional life?
Princess: Having been in the industry for quite some time now, my experience as a model has truly prepared me for handling any pressure or attention that comes my way. It has instilled in me a strong sense of resilience and the ability to thrive in public scrutiny. Additionally, I make a conscious effort to prioritise and allocate quality time for my personal life. This includes setting boundaries and being mindful of my well-being, which is essential for maintaining a healthy work-life balance.
Glazia: What is your most trusted toolkit as a TV presenter that has helped you thus far, and what skills or qualities are essential for a successful TV presenter?
Princess: In my job as a TV presenter, there are three things that I rely on the most; preparation, adaptability, and connecting with the audience. Before going on air, I do my homework so that I feel confident and knowledgeable about the topics I'll be discussing. This helps me present the information smoothly. Another vital skill is being able to handle unexpected changes and think quickly on my feet…..
Read Princess's full interview in our latest issue. Simply click HERE to download!