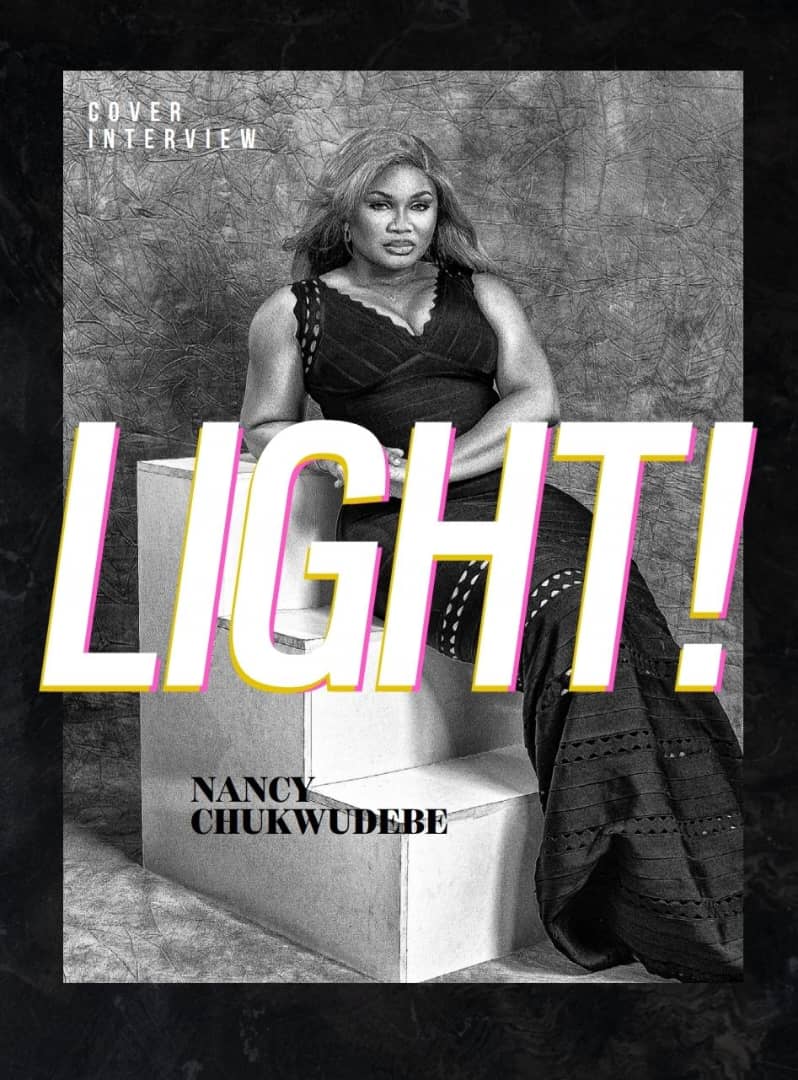 PopCentral TV is not just a leading entertainment platform and brand for Gen Zs and millennials but for everyone young at heart. PopCentral offers a variety of shows that cover lifestyle, news, and pop culture. For our first interview in the Light, Camera, Pop issue, we chat with Nancy Chukwudebe. Call her the light, if you will.
Nancy Chukwudebe is LIGHT
Glazia: For anyone who's never met, seen, or heard of you before now, how would you introduce yourself?
Nancy: Hello there, I'm Nancy Ogochukwu Chukwudebe, and I wear two hats at PopCentral – one as the Lead for Sales and Business and the other as a presenter. I'm a proud Nigerian with strong ties to my Igbo heritage. My journey began in the bustling city of Lagos, where I was born and raised, surrounded by its vibrant culture and diverse communities.
Growing up, I witnessed the tenacity and spirit of entrepreneurship that runs in the veins of most Lagosians. These experiences ignited a fire within me, and from a young age, I knew that I wanted to be part of the business world, where I could make a difference and foster positive changes.
Today, I am fortunate to lead the Sales and Business division at PopCentral, which aligns perfectly with my passion for innovation and creativity. I'm dedicated to creating meaningful connections with our clients, understanding their needs, and providing solutions that exceed their expectations.
Glazia: Tell us about your journey in the media industry and how you became a business lead at a television station, doubling as a TV presenter.
Nancy: My journey within the media industry has been deeply gratifying and exhilarating, characterised by unwavering dedication and an ardent passion for storytelling. This remarkable odyssey commenced during my university days when I initially ventured into modelling as a pragmatic pursuit. Throughout my academic years, I actively immersed myself in an array of media-related activities, embracing roles as a model, hosting red carpet events, and even presiding over occasions as a hostess. These diverse experiences provided me with invaluable hands-on knowledge and skill refinement.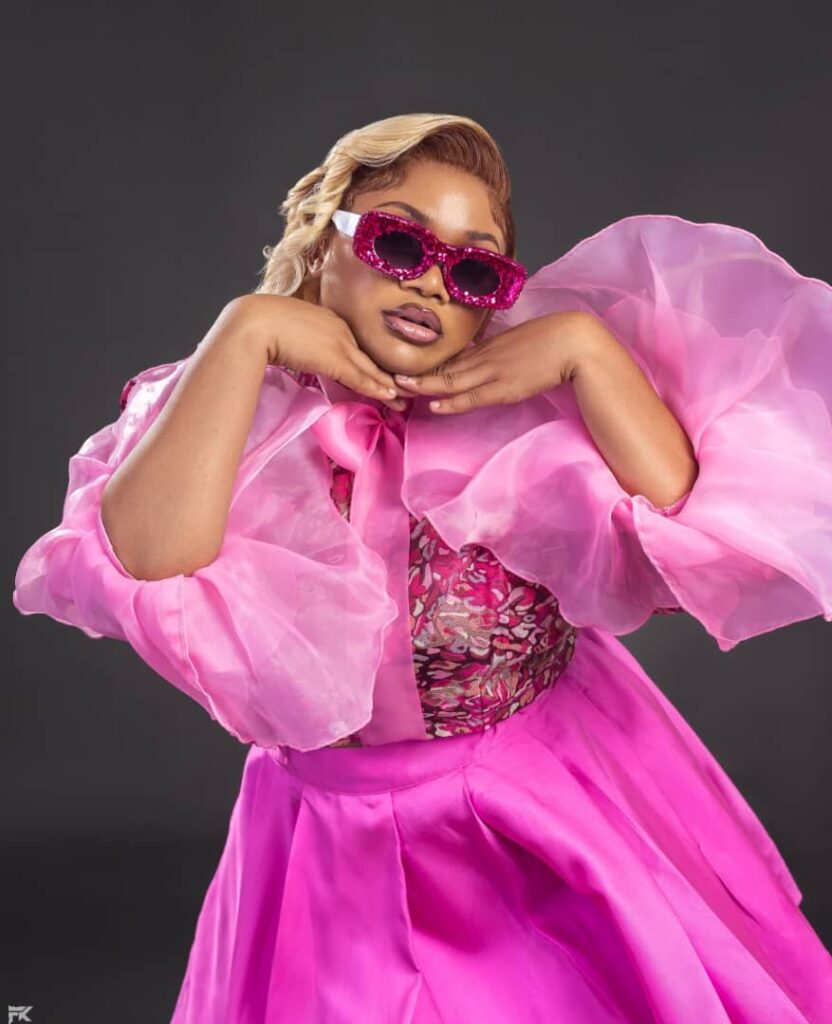 Following the culmination of my studies, I became increasingly intrigued by the intricacies of the advertising realm, leading me to secure a position at an advertising firm during my NYSC tenure. This opportunity was a pivotal cornerstone in my media journey, allowing me to forge a solid foundation in the industry. My tenure at PopCentral in 2019 marked a turning point as I undertook the role of hosting a show called "Central Market," a captivating teleshopping program. It was during this time that the company recognised my potential and offered me the chance to explore and nurture latent talents, including leadership responsibilities within the team.
I remain profoundly appreciative of the abundance of opportunities that PopCentral has bestowed upon me. These experiences have not only propelled my professional growth but also illuminated hitherto undiscovered facets of my capabilities. My heart brims with gratitude for the enriching voyage within the media industry, and I eagerly anticipate the new horizons that lie ahead.
Glazia: Years ago and even now, 'Business Lead' used to be reserved for men. How have you defied the status quo and remained relevant in your role?
Nancy: At PopCentral, we live by a cherished quote: "Be fluid, always learning and unlearning." This, coupled with respect and trust from my team, has kept me relevant and empowered me to lead with heart.
Glazia: In layperson's terms, how would you describe being a business lead in a TV station?
Nancy: Hmm being a business lead in PopCentral is like steering a big ship of creativity and teamwork. You ensure everything runs smoothly, from making shows to airing to monetising them. It's exciting to bring stories and entertainment to people's homes. And the best part? You get to be a part of their lives, making them laugh, cry, and feel inspired. It's all about creating a sense of community and making a positive impact through TV magic.
Glazia: How would you describe today's woman, and how do you align with her?
Nancy: In all honesty, today's women owe their foundation to their foremothers. Over time, women have evolved and progressed, and it's essential to acknowledge that some men have also played a role in this journey. As women today, we benefit from resources and opportunities that our foremothers could only dream of, highlighting the ongoing evolution.
Being a woman today means embracing the responsibility to continuously pave the way for future generations. The journey of progress never truly ends. Personally, I stand as business lead today because of the battles fought in the past by the women who came before me. My heartfelt plea to today's women is to ensure that we push forward, so the next generation can face new challenges and continue the legacy of progress.
Let us honour our foremothers by striving for greater heights, contributing to positive change, and leaving behind a path that empowers and uplifts the women who will follow in our footsteps. Together, we can make a lasting impact and create a better tomorrow for the women of the future.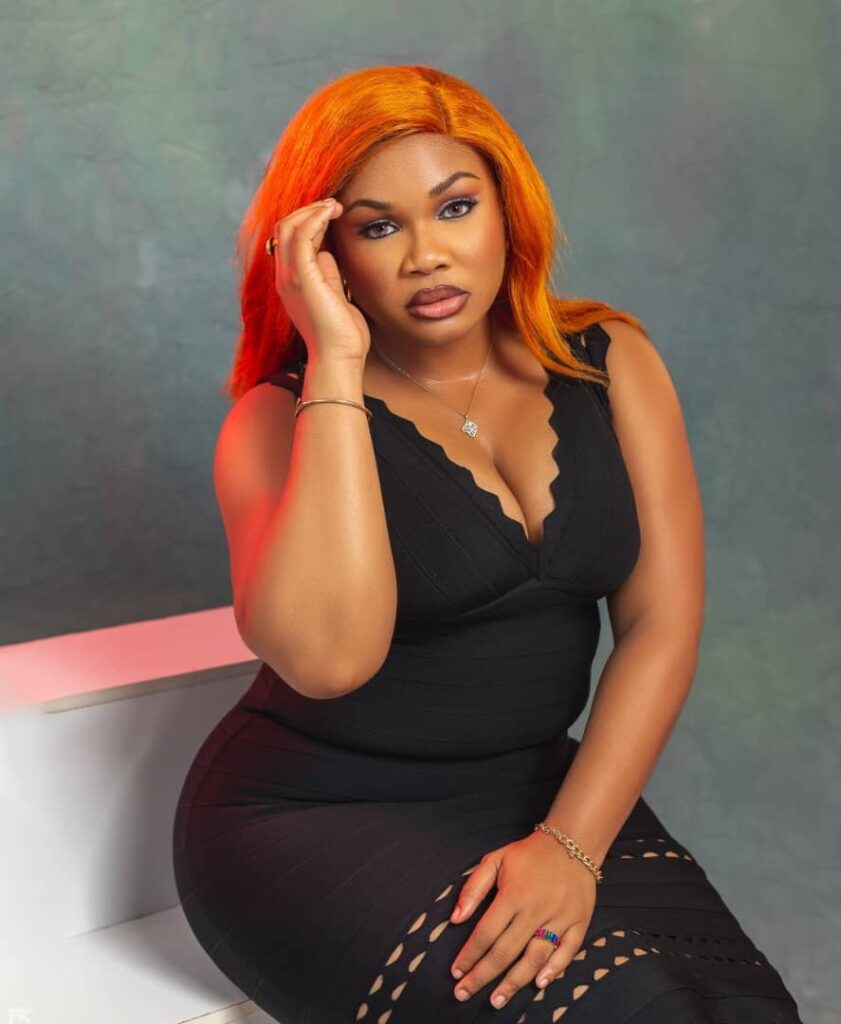 Glazia: What is your approach to decision-making and problem-solving in your role as a business lead?
Nancy: When it comes to decision-making, I pour my heart into each choice I make. There's no one-size-fits-all approach; I carefully consider the best solution or resources available. Every problem requires a fresh perspective, and sometimes, I draw from my past experiences to apply relevant knowledge. Through it all, I've realised that the faster I learn from my decisions, the quicker I discern between mistakes and successes.
Over time, I've learned to trust my instincts, but I'm not afraid to seek guidance when uncertainty creeps in. Asking questions, seeking suggestions, and embracing new ideas have become essential pillars in my decision-making journey.
I also believe that swift action is key; I don't linger when making choices. The sooner I decide, the sooner I can adapt and pivot if the chosen path proves unsuitable.
Glazia: What is self-care, and what are your personal self-care commitments?
Nancy: My definition of self-care is all about doing what brings that big ol' smile to your face! For me, it's all about watching a good movie, dancing like nobody's watching, and cherishing precious moments with my loved ones. Oh, the joy it brings!
But, you know what? Life has a way of whispering in your ear that things change with time. My body isn't quite the same as it was a few years back, and that's okay! So, I've decided to……
Read Nancy's full interview in our latest issue. Simply click HERE to download!