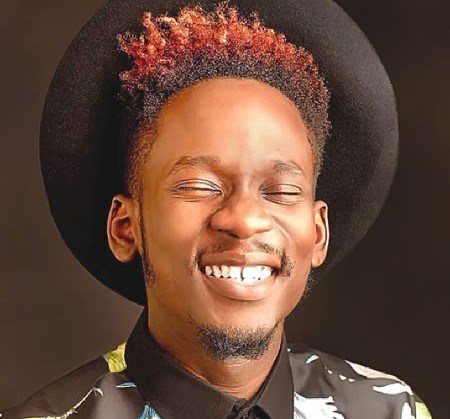 Mr Eazi is still making waves from his double feature on Beyoncé's album, The Gift, and today, he made more waves at the Google For Nigeria event. Google held its annual Google For Nigeria program to connect with stakeholders and beneficiaries. A host of google employees were on ground to share their latest products, innovations and work to empower Nigerians and Africans at large.
Aside from Tiwa Savage closing out the event, the music chat segment with Nigerian Afrobeat star, Mr Eazi was one of the major highlights at this year's Google For Nigeria. Mr Eazi was invited on stage by Google's Lyor Cohen -Global head of music at YouTube – to chat about a few things including his appearance on Beyoncé's latest album Lion King : The Gift. 
According to the Afrobeat star, Nigeria has been a center of creativity and culture for Africa and this was shown in how a good number of Nigerian artistes, producers and writers got featured in The Gift album. He revealed that Beyoncé's team reached out to his team when the project was about to commence and it was a worthy feat for not just Nigerians but for the entire African continent, considering how much publicity the album has further brought to African music.
Mr Lyor also asked him how he combines being a musician and an entrepreneur to which he responded that the skill had been passed down to him from his grandmothers (maternal and paternal), adding that Nigerian women have strong entrepreneurial spirit and he tapped into that part of him to get where he is today. He also shared how he maximized YouTube to push his music not just in Nigeria but globally.
Providing a Platform for Young Artistes
Mr Eazi shared about his initiative- EmPawa Africa – which was created with the aim to promote promising young acts with his already solid platform. A platform where both popular and upcoming artistes can post their songs and videos, providing a level playing field for the new acts to achieve more visibility and patronage.
The highlight of the discussion was when Lyor revealed that YouTube will support and partner with Eazi to promote 10 acts from the EmPawa initiative.
Related
The Gift Album by Beyoncé – 3 Experts Give the Most Balanced Review You'll Ever Read