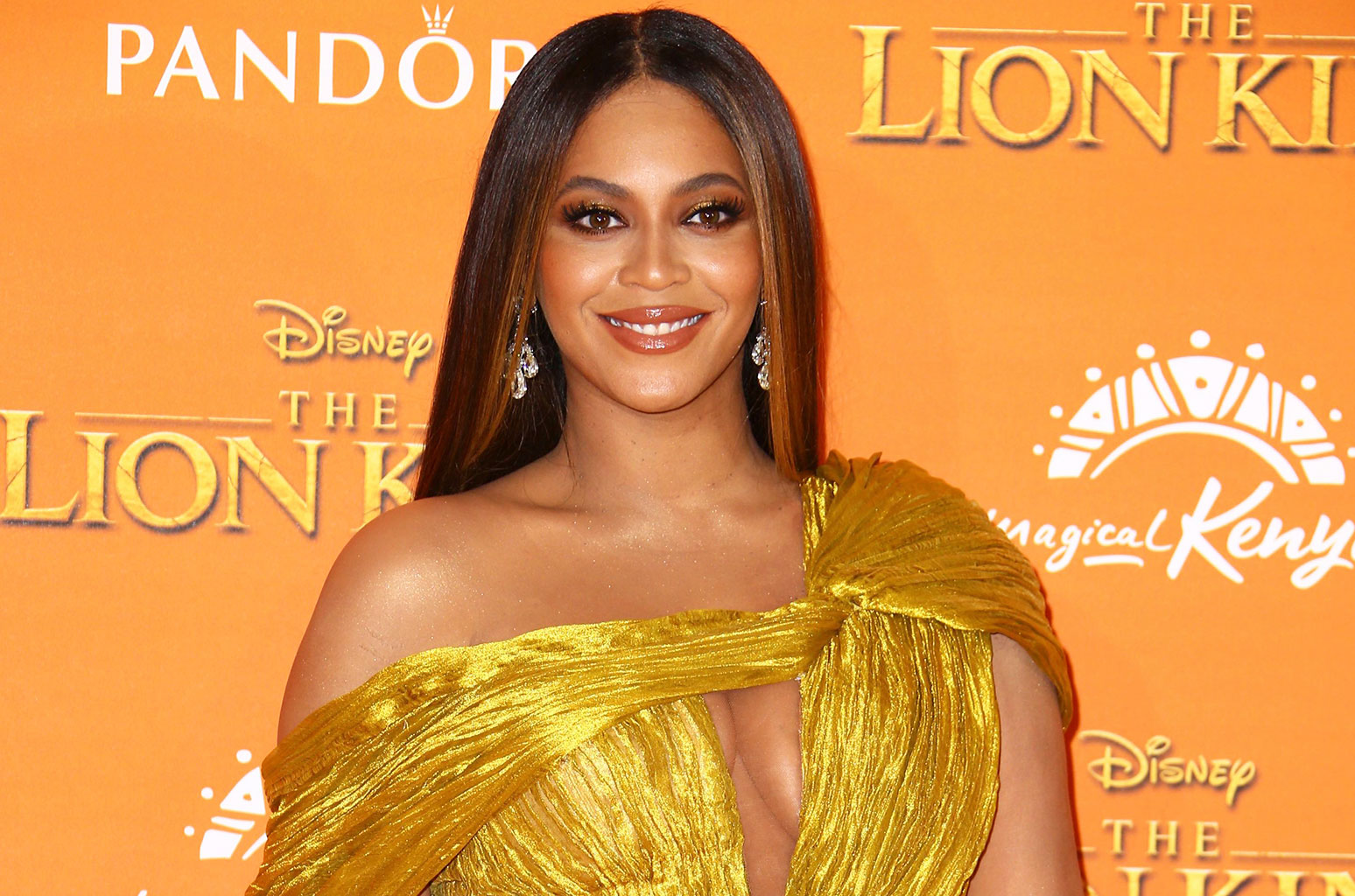 The Lion King track inspired album by Beyoncé, titled The Gift was released on Friday the 19th July and it got the world buzzing. The album features music from Beyoncé, plus features from other artistes. Beyoncé, included guest features from Africa with Nigeria represented by Wizkid, Tiwa Savage, Tekno, Mr Eazi, Yemi Alade and Burna Boy. Shatta Wale, Busiswa Salatiel, Moonchild Sanelly represented other parts of Africa. The 27-track album also features American artistes, Jay Z, Childish Gambino, Pharrell, Kendrick Lamar, SAINt JHN, Jessie Reyez, 070 Shake and an adorable guest appearance from daughter, Blue Ivy.
For this special album, we reached out to 3 music enthusiasts and experts to give us their individual reviews that have become the most balanced review on The Gift Album you will ever read.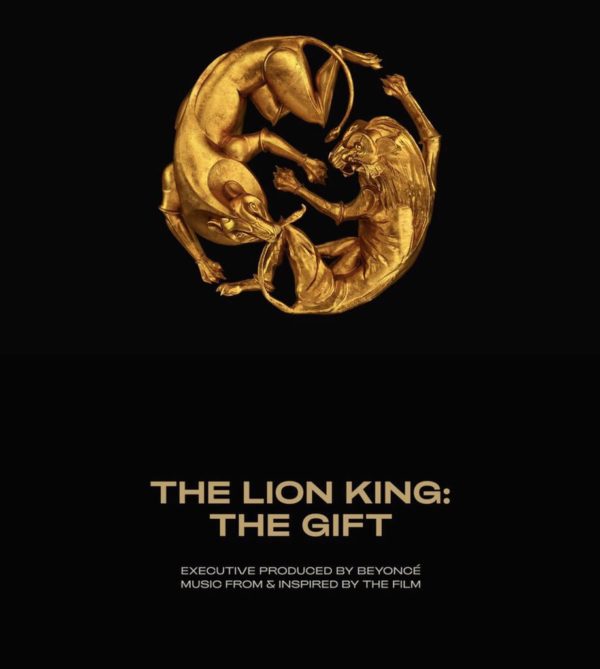 Hello everyone! I'm Dasweethin and I'm a seasoned but recently unmotivated music writer among other amazing things. When the beautiful people at Glazia contacted me asking that I review the biggest release this year, I paced the room hysterically and said YES!
In order to capture the true essence of the plot and fictional location, Ms Knowles –Carter chose to pick some of Africa's brightest stars to feature in this gem of a soundtrack album; which she tags as her Love letter to Africa.
It has 27 tracks; including interludes. The interludes are the best things she did for this body of work. It ensures that the listener knows how each song ties in to the story it is meant to tell. Done like a visionary, right?  I listened to the entire album about half a dozen times without skipping; just to be sure I was ready. And then began to listen for the next part of this journey.
I began this album with Bigger and by the end of it I moved on knowing that I exist as part of the big plan of existence, that we  can't be okay with leaving this life half-lived, unloved and unaware of  who we really are. I am now consciously living to be and leave a lasting legacy of ABSOLUTE GREATNESS.
Prior to this, I was spiraling. So much was hanging in the balance. Then Find Your Way Back comes on and I'm tearing up; remembering my own father telling me I can retrace my steps when I lose my way on life's journey. I'm excited that Nigeria's very own Bankulli is on writer credits for this feel-good bop! I felt so hopeful seeing that.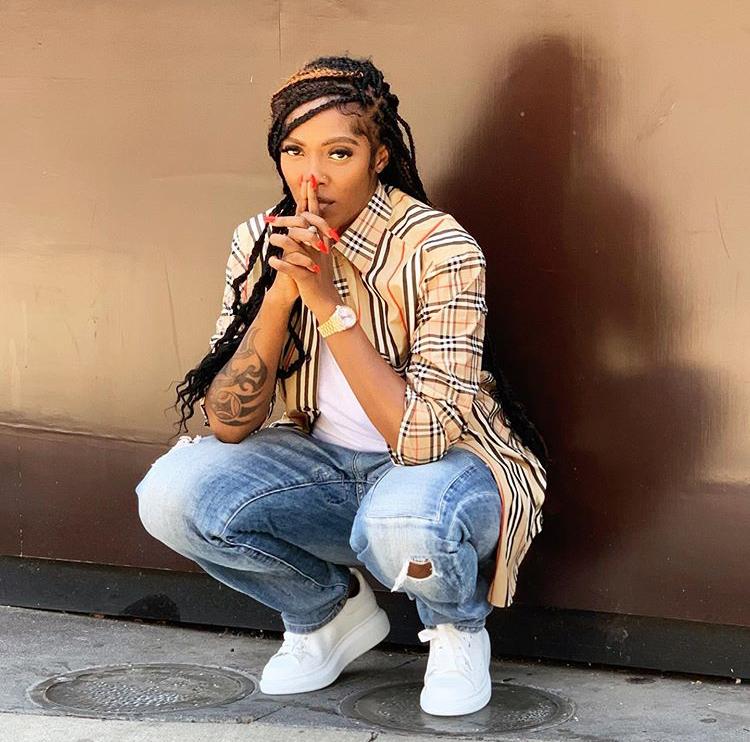 As I was saying while writing this to a muse of mine, the novelty of these tracks are for me; based on the fact that as a non-stan who recognizes Bey's greatness and has listened to every song since "Virgo", I cannot press skip. It's a taste of something sought after.
Based on just pure hype, I was really looking forward to Brown Skin Girl, Already, Key to the City, and Ja  Ara e which had Nigerian and Ghanaian  superstars WIZKID, Shatta Wale, Tiwa Savage, Mr Eazi and Burna Boy!  (No I will not do what you want me to do to the fonts King!) Te Amo.
Brown Skin Girl was…what a perfect song should be. Great lyrics, didactic and sweet although it was definitely not what everyone seemed to swarm over. Don't get me wrong, It's not my favourite song but it raises important issues and questions about colourism, self-pride and a generous helping of the unconditional love of a mother; not forgetting the struggle to accept love and properly give it by broken people. And Wizkid shut up all the critics with delivery on this track. Solid, at par delivery. Even with the (arguable) QUEEN.
Already is the upbeat revelation track! If you've either watched the original classic or listened to the entire 27 tracks, you know this track is meant to be the one for where Simba gets the wakeup call from Rafiki the Oracle that he is indeed king of Pride Rock. Beyoncé amazingly sounds like she got lessons on Naija/African goddess (cue A..l-READY) from Tiwa Savage! Shatta Wale gave every single thing to this track. I was actually happy.
Key To The City produced by ace Nigerian producer Northboi Oracle got more people listening to the amazing Tiwa as this is a classic bop! For me, it would be the resilience and undying love jam.  Cue the final Nala talk with Simba before the Pride wars. Mr Eazi tied up loose ends nicely also. Like the stand -up guy that he is.
This is where I will drop swiftly that Eazi saved Don't Jealous Me . Yemi Alade was who I expected to do that for me but er no. I was just excited to hear Tekno on a global record so I will leave it alone. Welcome home big guy!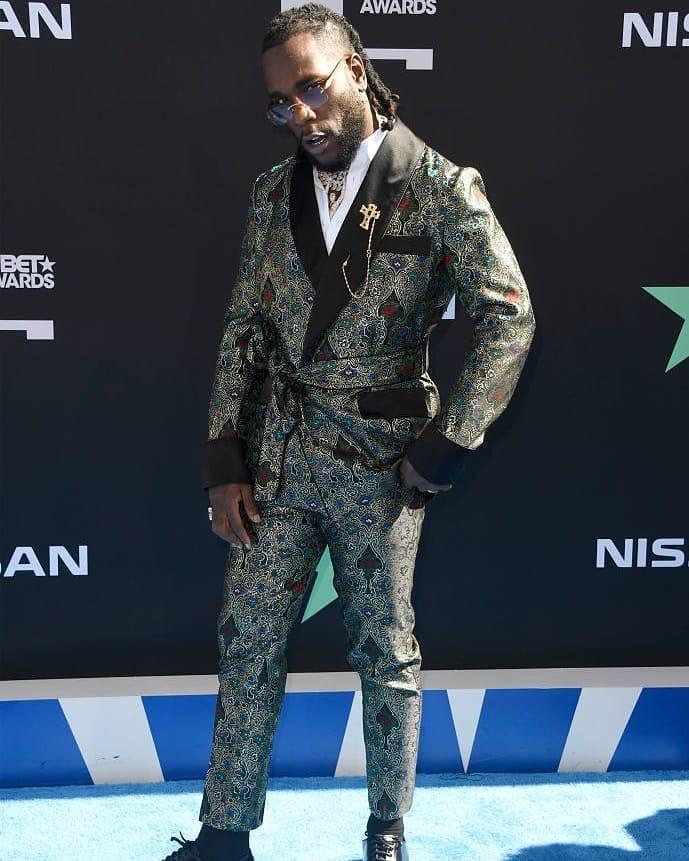 My favourites?
Ja Ara e  – OUR GLOBAL GIANT SCATTERED THIS JAM!!! Afro-fusion perfection. If you could marry music, this would stand a chance in my life. I also want to say the writing was flawless.  And in the end, you leave this gem wiser than you were before.
Water – This is my track!  Cameroonian bombshell Salatiel teamed up with Pharell and Beyoncé to give us the perfect epitome of versatility – Francophone groove fest or Ibiza shutdown. Think Dakar- Hans Mariste Wine bars or wine bars at Kairaba beach! Or Ouidah beach stretch. Zouk is the way, but faster than normal. This is the also the ultimate plea for love. (With not-so-subtle pleas for passion too.)
Wizkid featured on Beyoncé The Gift Album
Overall Rating: The album is a solid 6.8/10. Totally a Full play LP.
Kelechi Chiboka – Expert sound engineer, project manager and music enthusiast.
(@SarKelz on Twitter)
There have been many comments and reviews on The Lion King: The Gift album, a lot of excitement, mostly positive reviews and a few negative ones. Will there ever be a perfect album? I guess not, as art is very subjective. However, when it comes to music and film/TV one can go beyond the subjective into the technical evaluation or criticism of art.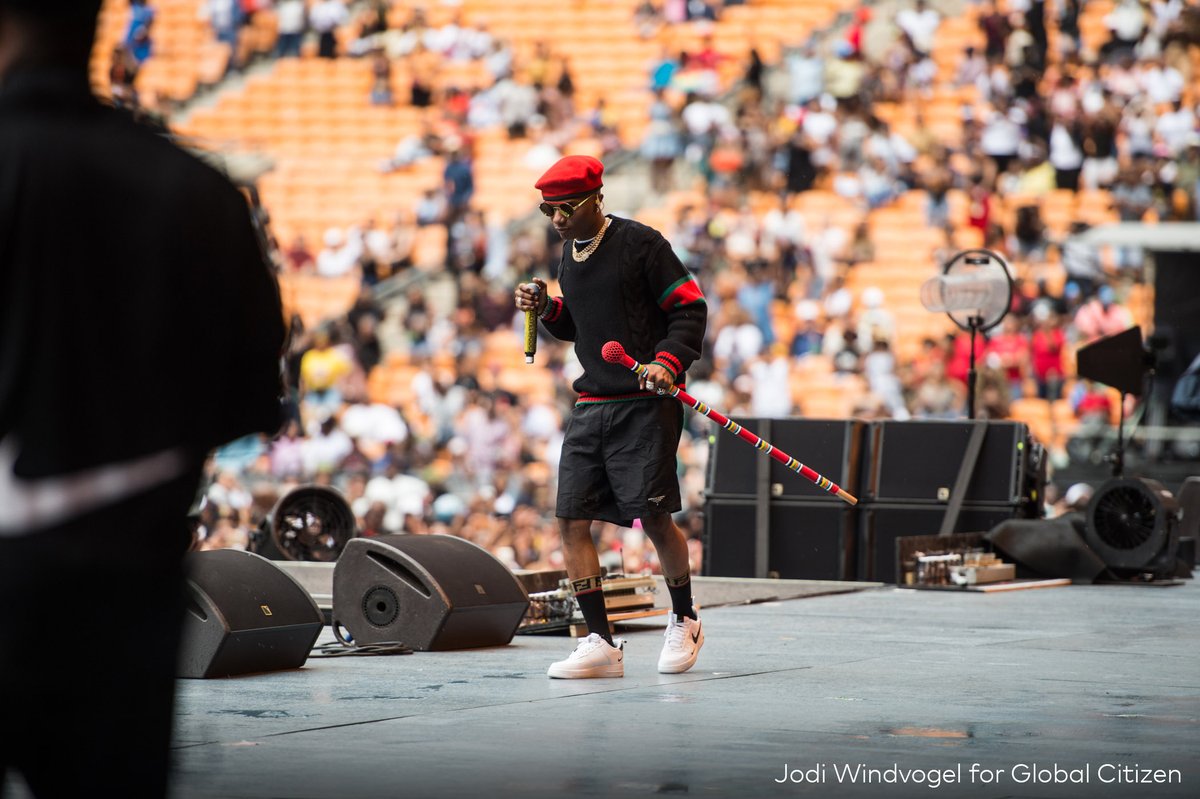 From the get go, it's clear to see that Beyoncé's goal with the album was to establish deep ties with the African continent as a way to bring to life, the origin of the Lion King story which was set in Africa, as originally pitched in 1988 as "Bambi in Africa". After undergoing several transitions from various directors and producers, we now have what has been accepted globally as the Lion King based on the learnings from the visit by Donald Hahn and his team to Africa.
Overall, the album aims to capture and marry the sounds from overseas with the Motherland. Music and production styles spanned contents to ensure the best of all worlds. However one thing that's a must note is the unmissable attempt to bring the sounds of Africa to the fore front.
Beyonce opens up with her signature soulful sound on "Bigger" sharing her challenges on her way to greatness. That's a typical Beyoncé we all have come to know and love.
"Find your way back"– I chuckled as soon as I heard the drum pattern, a hint of afro beat was lurking in the background and boom, the African chant enters into the mix. I couldn't help but smile, it was a nice attempt to create that groovy vibe laced with the "Afro" sound.
"Don't jealous me" is a sound we all know too well- our popular afro beats. Nothing new here, as Nigerian music lovers, already know Yemi Alade, Tekno and Mr Eazi and what they offer. This will probably be the first introduction to the Afrobeats for most listeners in the US and European markets and I dare say the rest of the world excluding African countries (Hmmmm). My concern with the song borders on the lyrics. Couldn't connect the song title with some of the lyrics – Chairman, Oga, Snake don swing with monkey, don't jealous me….Oh well, if you choose to ignore the lyrics, you'd definitely find yourself moving to the beats.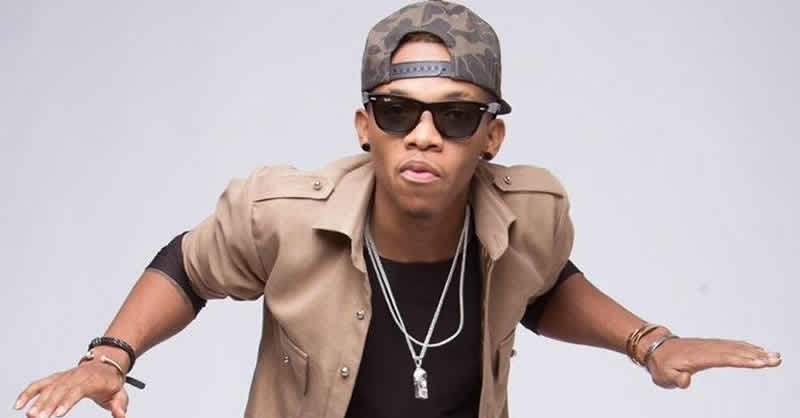 Burna Boy is himself on "Ja are e". I have maintained my stance on Burna Boy as being perfectly skilled in fusing Afro beats, dancehall and hip hop effortlessly. His lyrical prowess and delivery does not need questioning. I hope Beyoncé's  audience will get to see this too and appreciate it.
Nile- Kendrick's delivery felt like hip hop spoken word. Not much else got my attention on the song. I guess this can be viewed in many different ways when looking at it as an artistic performance.
Mood 4 Eva issa vibe. Now that's fire with Beyoncé and Jay Z. They flow in and out of each other like hot knife in butter- effortless. That's a track to have on repeat to give you that extra bounce "forever ever…."
Never heard of Salatiel until today and it's interesting to note that it had to take Beyoncé  to put him in the spotlight for me to hear him sing when we are on the same continent. That familiar African voice blending with Beyoncé's is so refreshing like the song title- Water and I can't help but imagine what will become of the new sound in a Beyoncé project in the near future.
Brown skin girl has everyone talking and rightly so. I'm not a huge fan of Wizkid when it comes to his lyrics and I was very apprehensive before listening to the song. For me, Wizkid never has a problem with delivery, just his lyrical content that's a bit weak. He made an effort to improve on his lyrics and it worked pleasantly well as I felt that harmony with Beyoncé. The clap coming in on the choppy instrumental contrasted beautifully with the smooth lyrical delivery. Another one on repeat for that laid back, chilled moment.
Keys to the kingdom– Tiwa Savage never fails with her delivery. Her vocals on the song just melts your heart and Mr Eazi comes in easily to finish up what she started. That baseline doing some wickid tins inna me head lol!
So I watched the interview with Shatta Wale on how he was contacted to feature on the album. Now it's ALREADY making sense what he meant by having to adapt his style to fit into Beyoncé's  style of delivery on this song. Two things I noticed on this track- 1) If you could take away Beyoncé's  American accent, you'd think you were listening to a Nigerian female artist doing an Afrobeat song. 2) Shatta Wale sounded like he was stripped of his street dancehall sound and made to sound like a posh dancehall artist. Not his comfortable skin I would say.
I felt like I was listening to an orchestra being led by the snare taking me from one side to the other(side). The introduction of different instruments felt like chewing food that reveals layers and layers of unexpected goodness.
The combo of Tierra Whack and Moonchild on My Power just transported me into that classic Missy Elliot vibe- Pass that dutch. I'm swung between both ladies and Beyonce stays as the bridge between both ends. Beautifully executed.
I'm not sure what to make of SCAR even though I get the creative direction. I have to give this a few more listens to place my finger on it.
The album ends with Spirit which is indeed a soundtrack for the movie. The song captured that emotion of the movie's storyline that we are used to. Nothing special to take away from here but it doesn't mean it's not a great song.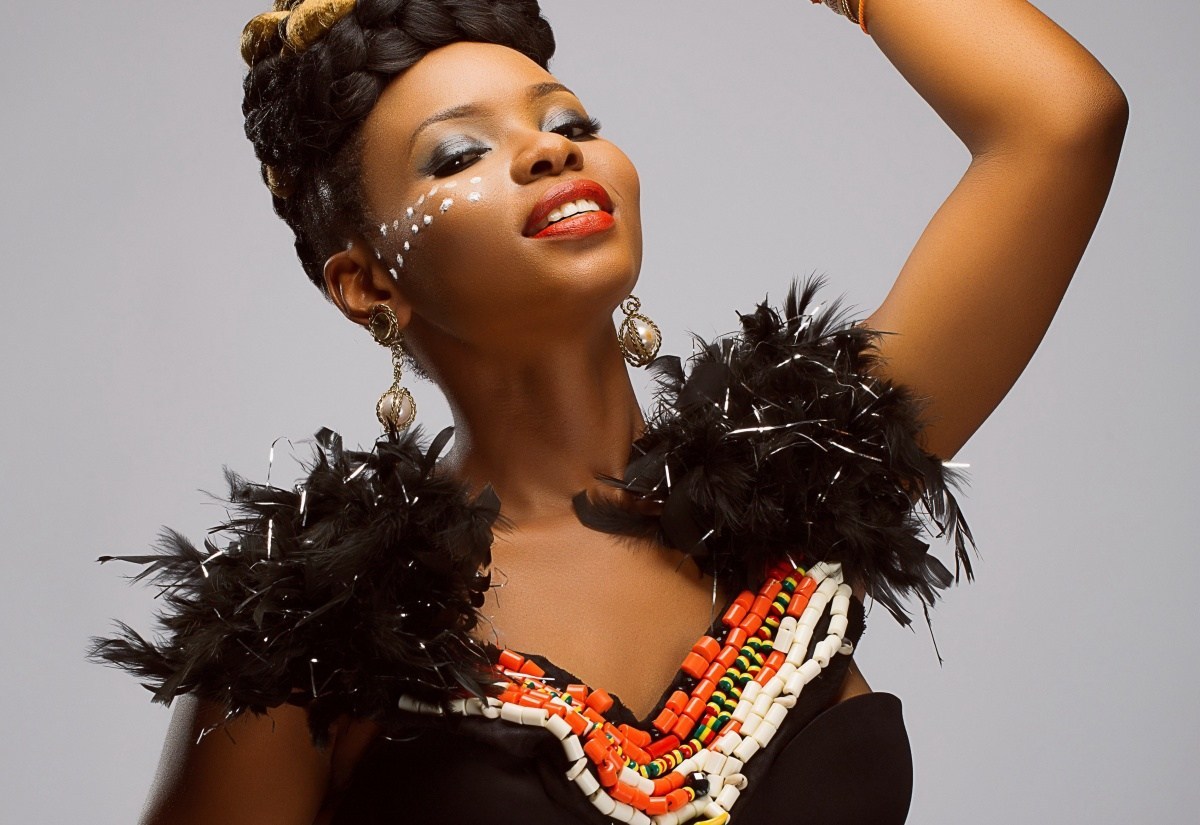 Overall Rating: On the whole, I'll rate the album a 7.5/10 and I look forward to seeing what the future holds for Beyoncé's sound after going through the process of learning and infusing the Afrobeat sound in this album. I guess the world has finally caught on to the next level sound- From Africa to the world!
Ezeabiama Chika – Award winning comic creator and music enthusiast  (@ps6811 on Twitter)
First and foremost, I personally feel this album was not needed. The Lion King already has the 2019 Soundtrack (well, a remake of the original from the first Lion King movie in 1994). I just think Beyoncé did this album just because Disney did not allow her have her way with the original soundtrack. Reports say that she wanted new songs to the new movie but was allowed to do only SPIRIT as part of the Disney owned Lion King soundtrack. The Spirit track is not top notch.
From all indication, The Gift album was created and released at the time it was, because Beyoncé wants the Gift album to compete with the Original Soundtrack. Anyways, the Naija peeps in the album rocked…I personally like Burna Boy's track, Wizkid was awesome, Yemi Alade was just okay and the South African artistes did great! Kendrick Lamar's part in the song Nile is great.. (wish he had more songs).
Tierra Whack's verse on My Power, a ferocious blast of percussion, fizzing electronic drone and vocals in isiXhosa is the best thing in that album. Let's just say the Africans helped in saving the day where the album is concerned.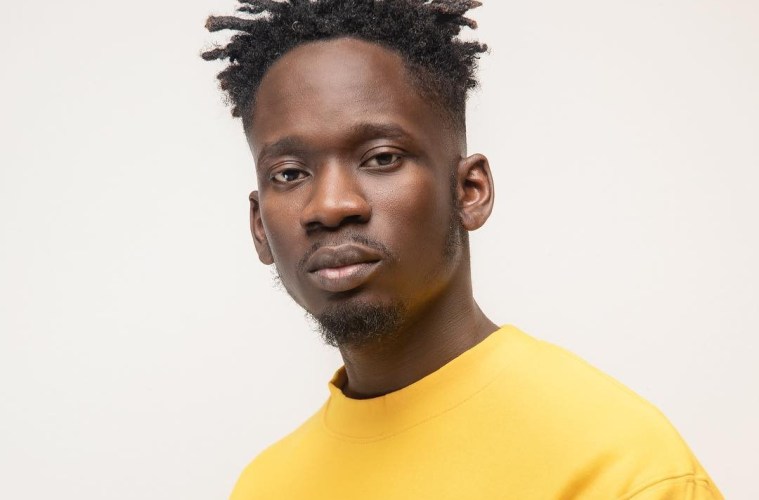 The track Don't Jealous Me, on which Naija vocalists Yemi Alade, Tekno and Mr Eazi exchanged verses is by far one of the standout songs in this album. Good Music artiste, 070 Shake and Jessie Reyez's Scar is a bit disjointed for a Hip Hop track.
A positive I take from this album is the dominate Afrobeat sound that is reaching new heights and exposure, an incredible feat in itself. Other than that, the album is not a master piece.
Overall Rating: 5/10  – (big ups to the Naija artists🙌🏼)
You can download the album at  https://smarturl.it/lionkingthegift