Most couples celebrate St Valentine's Day by taking their significant other out on treats. Some go to the club, some to the beach house, while others just want to have fun at home by themselves with no distractions or third party.
As you all know, the ban on Okada and Tricycles has increased time spent on the road. So many will prefer to be at home and serenade their loved ones with cool music and loving care, instead of spending a lot of time on this unpredictable traffic quagmire.
If that is your plan, you'd need a playlist. Have you arranged one? Well, while you have some songs in mind already, we have a playlist for every Nigerian lover.
Here are some Nigerian love songs for that perfect valentine playlist:
LOVE DON'T CARE – SIMI
There is the popular saying that "Love conquers all". If you're not sure, listen to Simi as she sings about what really matters. In this song, Simi tells us love doesn't care about who you are or what you do.  She sings that in the end, love not money is all you need.
So there you have it folks. There can really be romance without finance.
WONDER WOMAN – DAVIDO
This song by Davido is a chilled record that captures his love for women. Women who are constantly exhibiting wonderful attributes in his life irrespective of what people are saying. He also talks about his willingness to do anything just to keep her/ them happy. This may be the perfect song for that special lady.
ONE NAIRA – MI FEATURING WAJE
This is a classic love song. Old but gold! MI is no doubt one of Nigeria's most talented rappers. In this jam, he enlisted the help of a powerful vocalist around and made a fusion. It might also be a reminder that Valentine's day is not all about exchanging gifts and going out on special dates, it's also about celebrating true love that stands the test of time.
HALLELUJAH – JOHNNY DRILLE FEATURING SIMI
This duet by Johnny Drille and Simi is one of those love songs perfect for serenade. Their combination on this sweet song is a perfect one. Both extraordinarily talented singers made sure their voices synchronized greatly and preached all shades of bliss and beauty. Want to serenade her tonight? This is your Jam.
OLO MI – TOSIN MARTINS
This classic never gets old. Tosin Martins goes down memory lane as he recollects how things have been since he found his lover. This is the perfect song for young couples to reaffirm their love and shore up their commitment to each other.
IFE WA GBONA – TIWA SAVAGE FT LEO WONDER
This love song is capable of giving you the goose bumps. Why? you could almost feel the loads of love sparked by Tiwa Savage and Leo Wonder. The song has a traditional feel to it and Tiwa adds a contemporary touch with her vocals. She potrays a flower in the garden ready to be plucked by her lover. It's a creative blend of the African culture, humor and romance. Both old and young couples can use this one tonight 😉
CASE – TENI
The mid tempo jam "Case" will sure get you vibing in no time. It  is a song that helps you express the length you can go to prove your love to your partner. if necessary,Valentine's Day is the day people test the strength of their love. How deep is your love? 😏
PROMISE – SIMI AND ADEKUNLE GOLD
This duet was released by Adekunle Gold and Simi a day after their white wedding ceremony. It is a great song that should make it to your Valentine playlist to renew your vows and promise to your lover. Expressing that come rain or sunshine, you will always be there for them.
AFRICAN QUEEN – 2FACE IDIBIA
2baba's Evergreen single "African Queen" was released a long time ago. However, in each passing year, it still is a choiced music for lovers. This blend of guitar, elements of West African folk music and hip-hop, salutes the strength of the African woman. Today's celebration – valentine, is the right occasion to pour encomiums on your lover.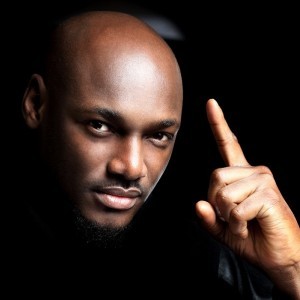 OLOLUFE – FLAVOUR FT CHIDINMA
There's and has always been a great chemistry between Flavour and Chidinma. This has yielded some of the coolest love ballad for sometime now. Ololufe is soothing and it professes undying love for one's partner.
Do let us know some of the Nigerian love songs you have on your valentine playlist so other readers can add to theirs!