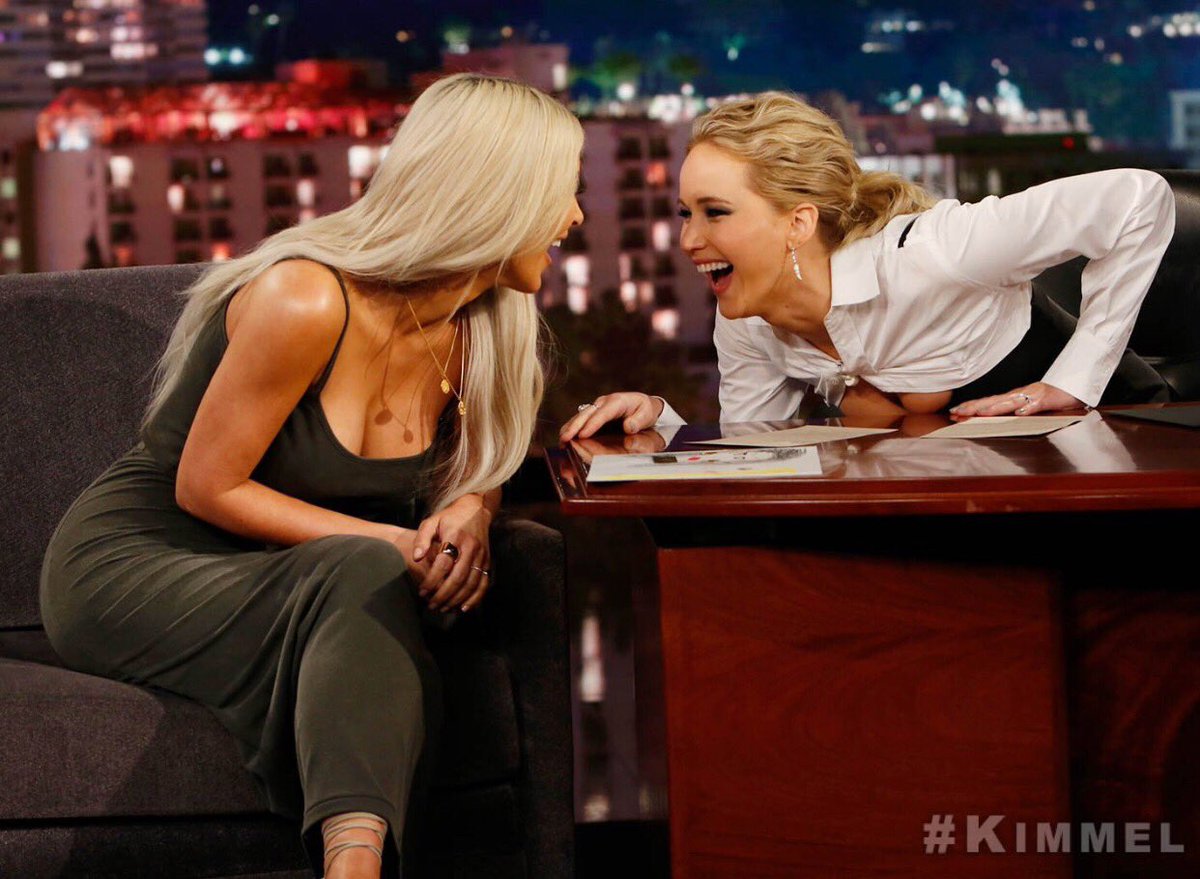 Thursday night, Jennifer Lawrence interviewed Kim Kardashian on Jimmy Kimmel Live and it was everything we expected it to be and more! The Oscar winner, who has always made it known that she is a Keeping Up With The Kardashian super-fan, was guest hosting for Kimmel who is taking the week off from hosting Jimmy Kimmel Live.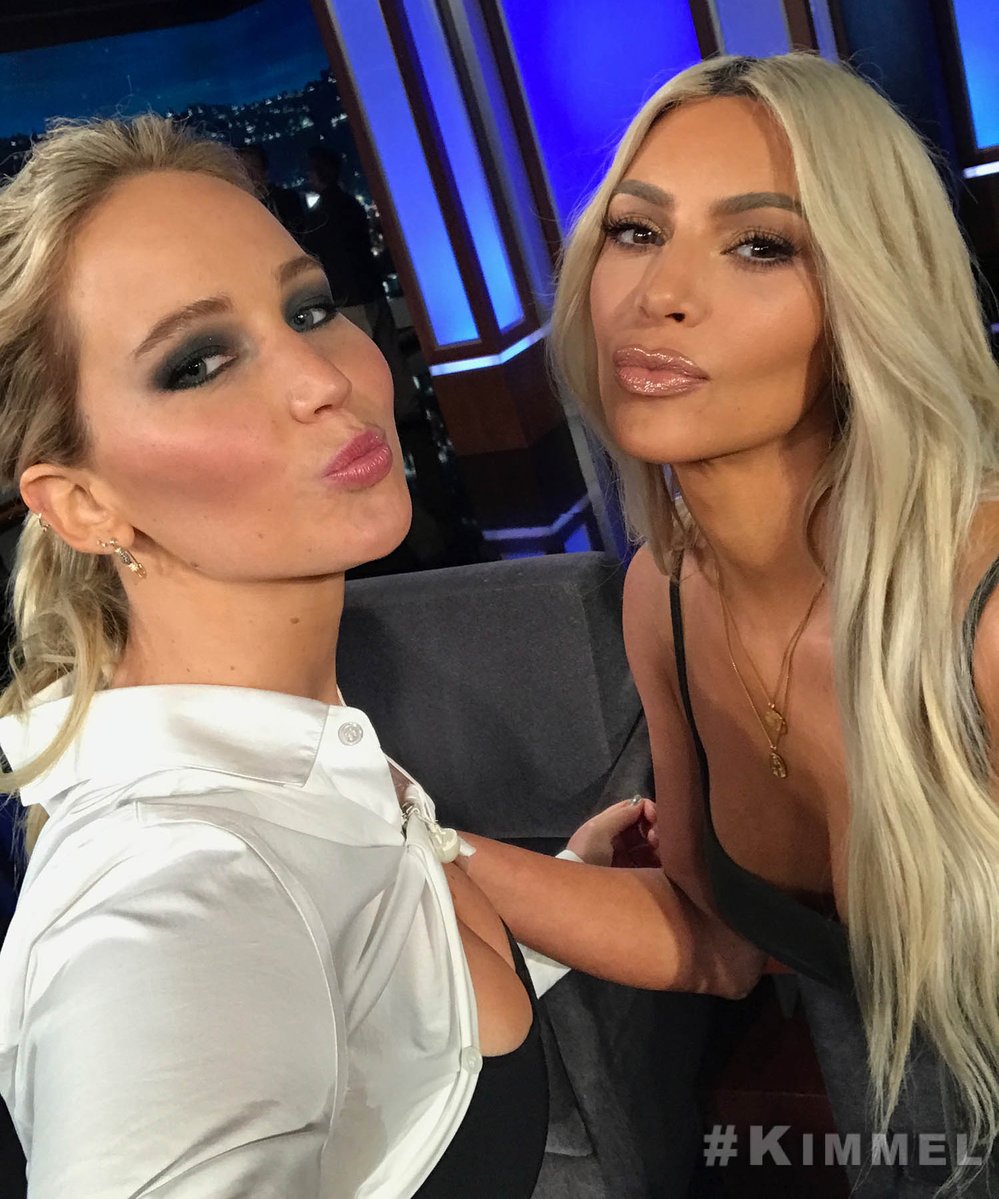 Let's start with her opening monologue, where Jennifer Lawrence ended it by declaring  "My utter obsession, our lord Jesus God Kim Kardashian is here. I recently went to Kim's house for dinner, which was the best night of my life. I drank five martinis and wound up naked in her closet. I'm dead serious. I'll ask her about it. We'll talk about that." And guess what? she did!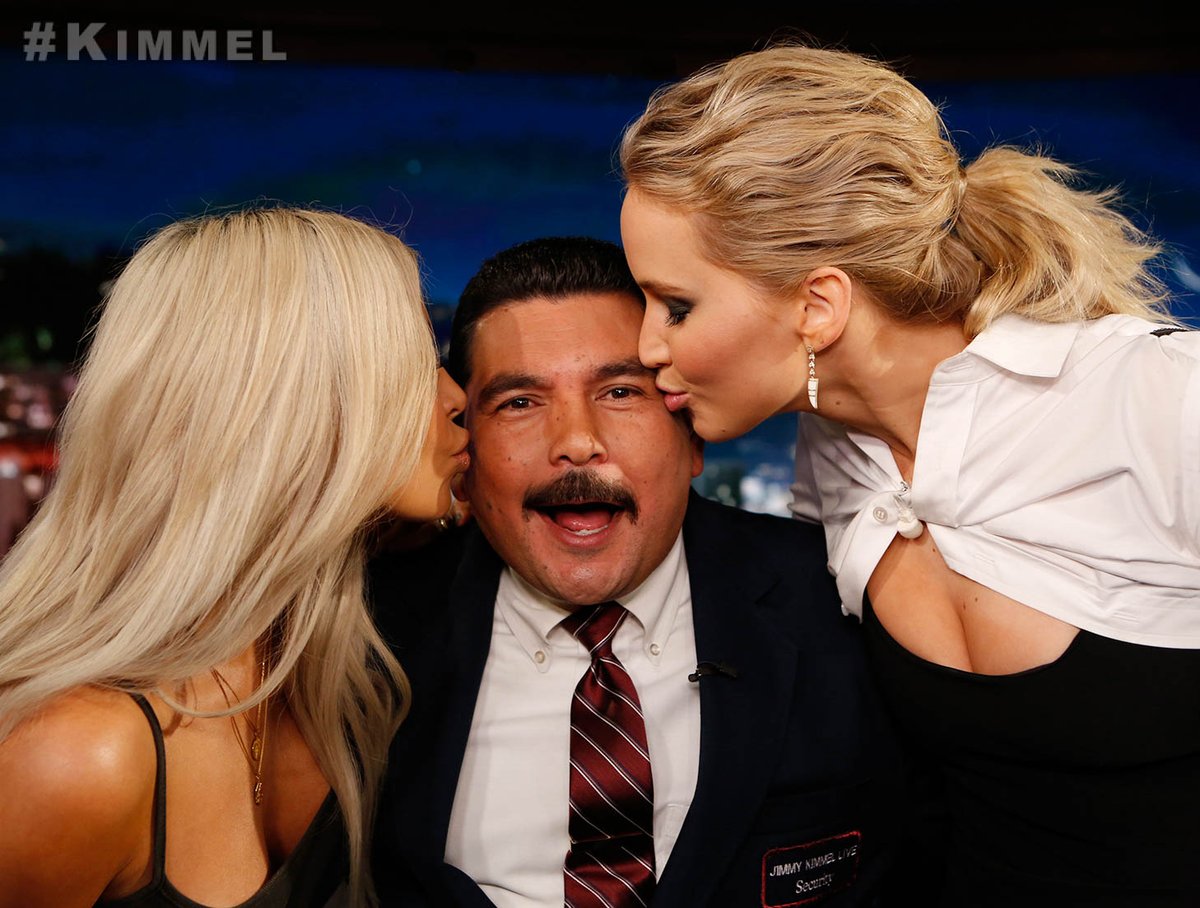 Lawrence asked Kardashian some of the oddest questions ever asked in any interview and we cannot thank her enough as these are some of the things many of us have been dying to know. Watch the interview below
Here's a list of some of the wild questions (paraphrased) Lawrence asked Kardashian 
Is it a coincidence that Reggie Bush's wife looks exactly like Kim?
Do Kim and Kanye fart in front of each other?
What does Kim think of Selena Gomez and Justin Bieber getting back together?
The Weirdest thing Kanye West does
How Kim picked her surrogate and why she didn't ask her (Lawrence)
According to reports, Kimmel initially took the week off because his son Billy was expected to have a heart surgery, but because the family came down with colds, it was no longer safe to proceed with the operation but Kimmel went ahead with his plan to use guest co-hosts, which from all indications, was a hit!  Shaquille O'Neal, Dave Grohl and Channing Tatum were all guest hosts Monday, Tuesday and Wednesday respectively.
Photo Credit: Jimmy Kimmel Live