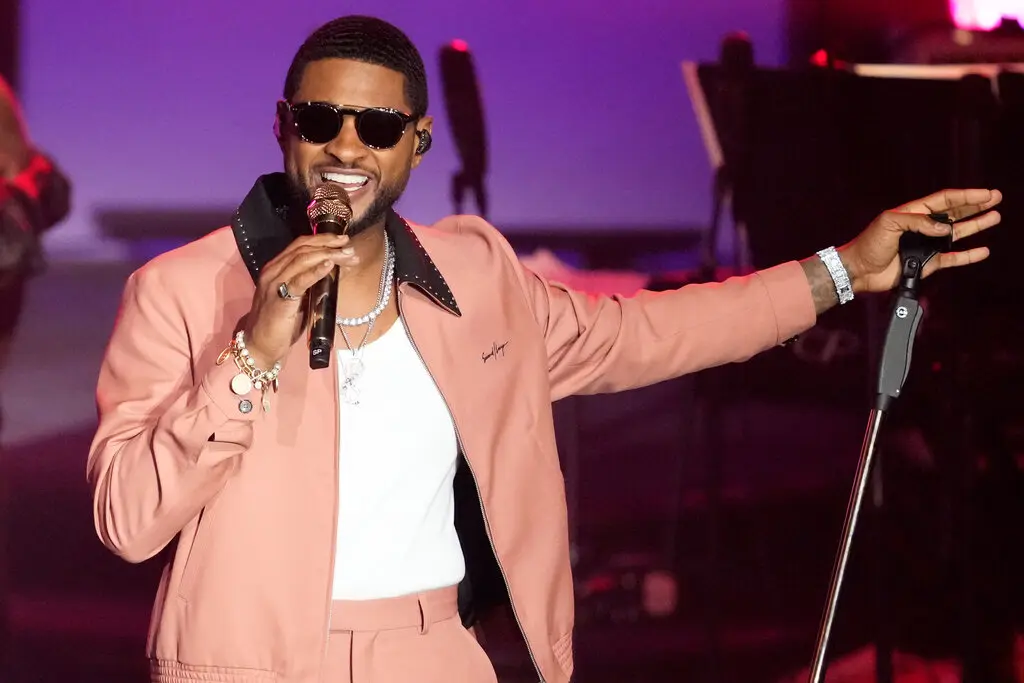 In a series of creative videos with a blast from the past, superstar, award-winning singer and songwriter, Usher Raymond has been announced to perform at the Super Bowl Apple Music Halftime Show in Vegas.
The video series features heavyweight celebrities like Kim Kardashian, Odell Beckham Jr, Marshawn Lynch and Deion Sanders. It also features a snippet from Usher's 2004 smash hit 'Confessions' PT. II.
Usher, who has won eight Grammys and been nominated for 23 more, will be the main star of the Super Bowl LVIII halftime show in Las Vegas, according to an announcement on Sunday by the National Football League, Roc Nation and Apple Music. This will be Usher's first time leading the show, after he joined the Black Eyed Peas as a guest performer in 2011.
The Super Bowl will take place on Feb. 11, 2024, at the $2 billion Allegiant Stadium, the new home of the Las Vegas Raiders that opened in 2020.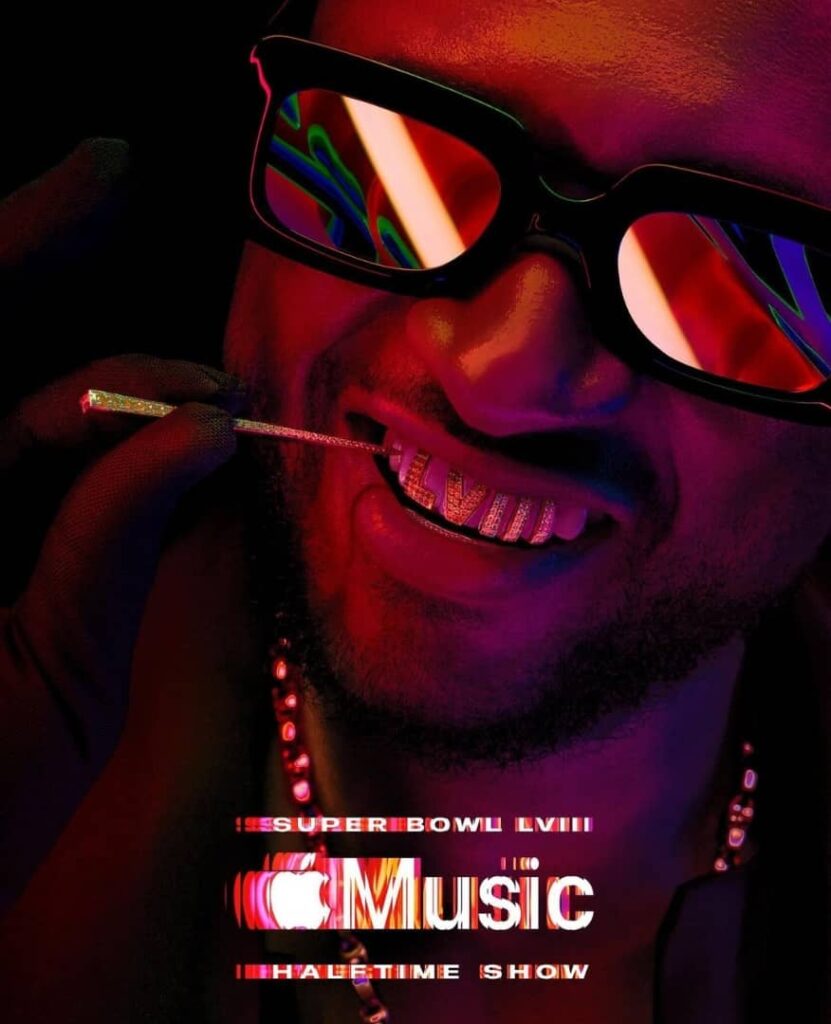 Usher is as excited as we are
"It's an honor of a lifetime to finally check a Super Bowl performance off my bucket list," Raymond said in a statement. "I can't wait to bring the world a show unlike anything else they've seen from me before. Thank you to the fans and everyone who made this opportunity happen. I'll see you real soon."
Usher, 44, has been doing a series of shows in Las Vegas since July 2022. His participation in the Super Bowl halftime show is part of the N.F.L.'s partnership with Jay-Z's Roc Nation, which started in 2019 to improve the quality of its halftime shows.
From Jay-Z, Roc Nation' Boss
"Usher is the ultimate artist and showman. Ever since his debut at the age of 15, he's been charting his own unique course. Beyond his flawless singing and exceptional choreography, Usher bares his soul," JAY-Z said in a statement. "His remarkable journey has propelled him to one of the grandest stages in the world. I can't wait to see the magic."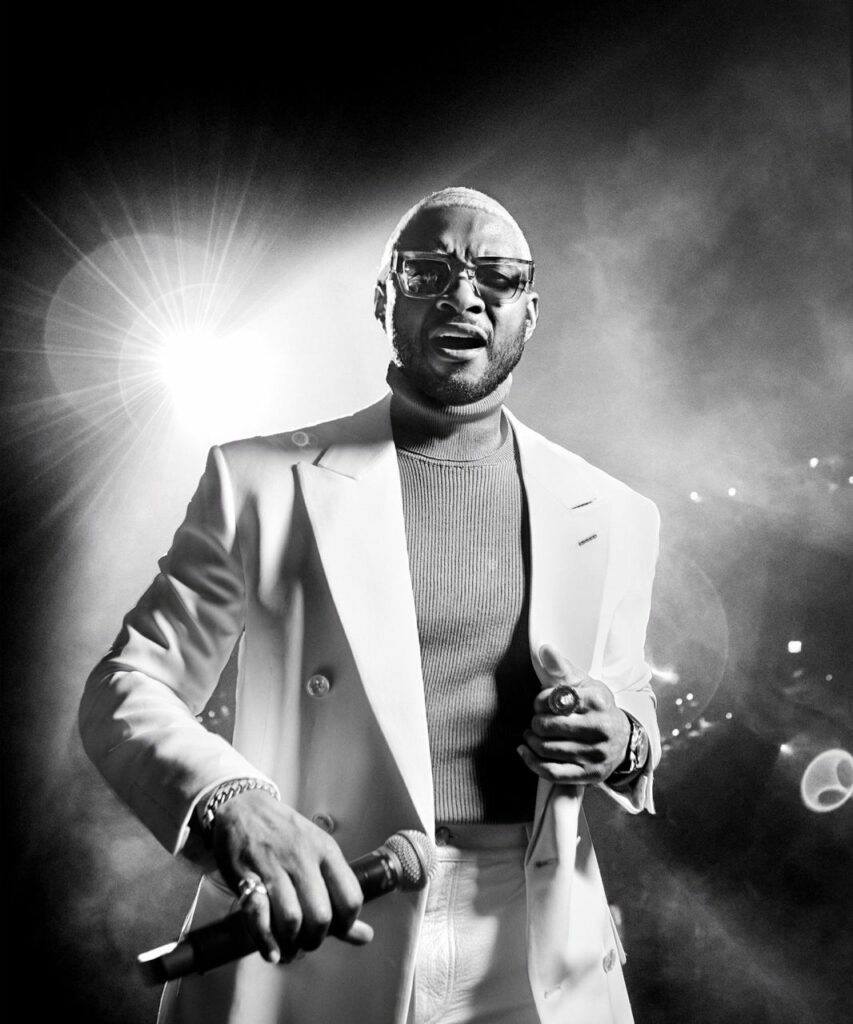 This year will be the fifth year of the partnership between the NFL and Roc Nation to produce the Halftime Show. The previous shows featured Shakira and Jennifer Lopez (2020), The Weeknd (2021), a hip-hop showcase anchored by Dr. Dre, Snoop Dogg, Eminem, Mary J. Blige and Kendrick Lamar (2022), and Rihanna (2023).
Usher also revealed that he will release his ninth album, Coming Home, on Super Bowl Sunday. This will be his first new album since Hard II Love in 2016, which reached No. 5 on the Billboard 200 chart. He also collaborated with Zaytoven for the eight-track project, A, in 2018. The upcoming album will include his previous 2023 release "Good Good," featuring Summer Walker and 21 Savage.
Photo credit: Charles Sykes via Associated Press, Apple Music, Pari Dukovic for GQ Hype.