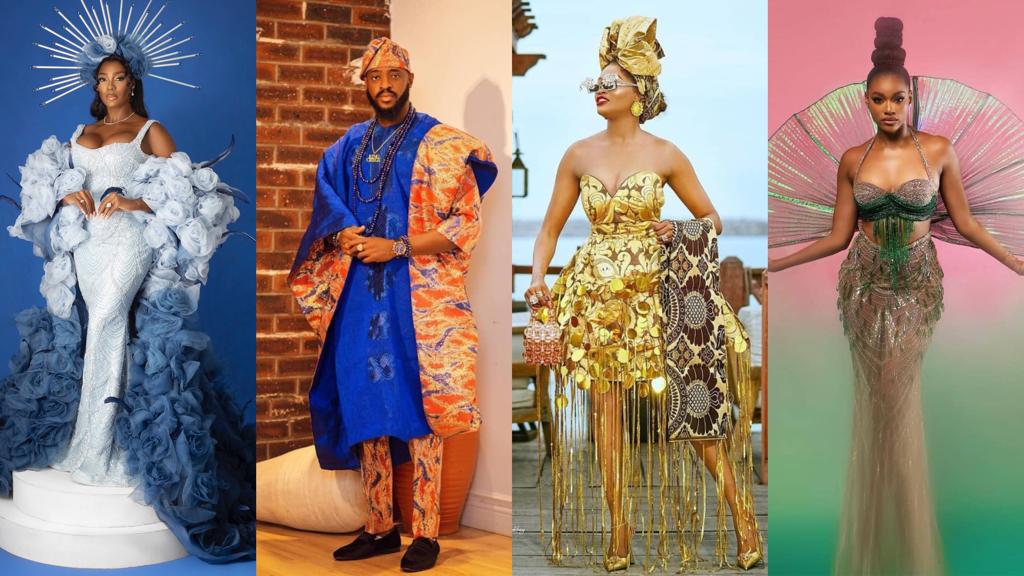 Season 2 of Real Housewives of Lagos (RHOLagos) premiered on Sunday, September 29, 2023, in Lagos. The RHOLagos Premiere was a night of unparrelel glamour and fashion. The RHOLagos show follows the lives of six affluent and influential women in Lagos and is set to stream on Showmax every Friday.
The premiere night was attended by the cast members, celebrities, media personalities, and fans, who all came to witness the drama, the fun, and the style of the RHOLagos. With the theme 'Eko Royalty', the red carpet was filled with stunning outfits, dazzling accessories, and striking poses! Best believe that the stars showed off their fashion sense and personality. 
In this article, we will take a look at the top 10 best dressed stars at the RHOLagos premiere who bodied the theme.
Top 10 best dressed stars at the RHOLagos premiere.
Tania Omotayo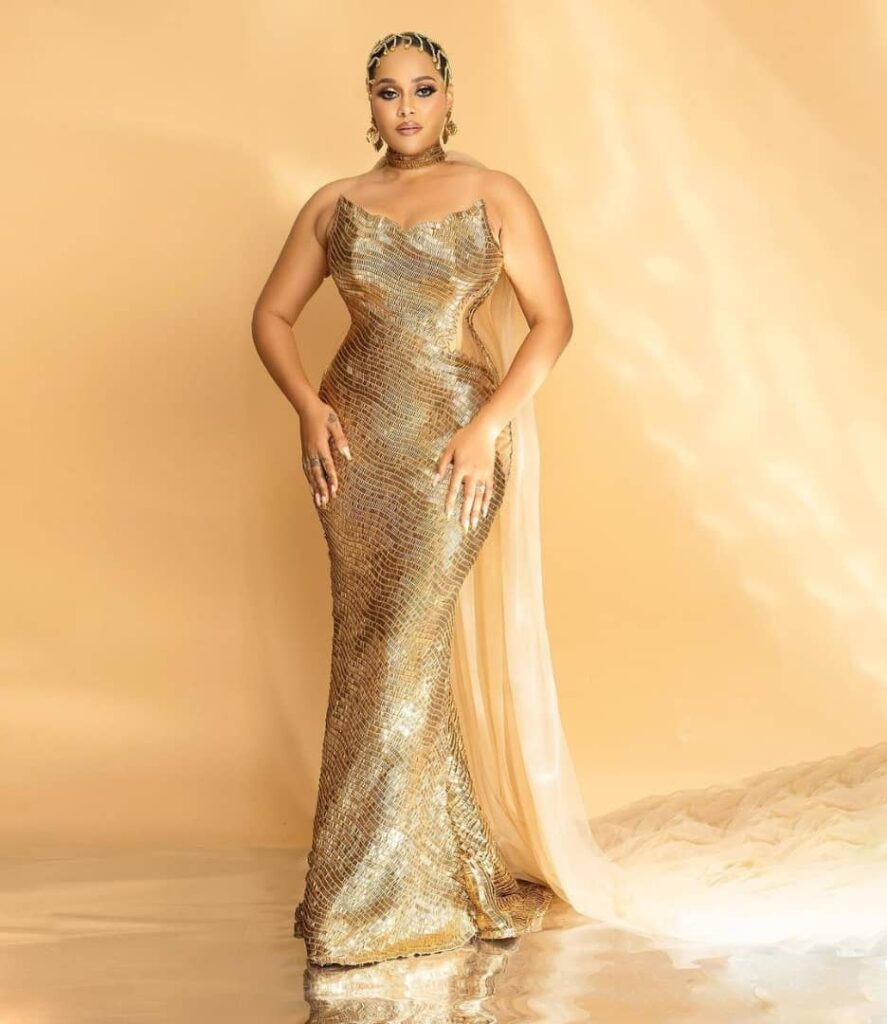 The fashion entrepreneur and former model made her reality TV debut in style, wearing a stunning golden gown by Emagine by Bukola. Tania was styled by Dahmola.
Faith Morey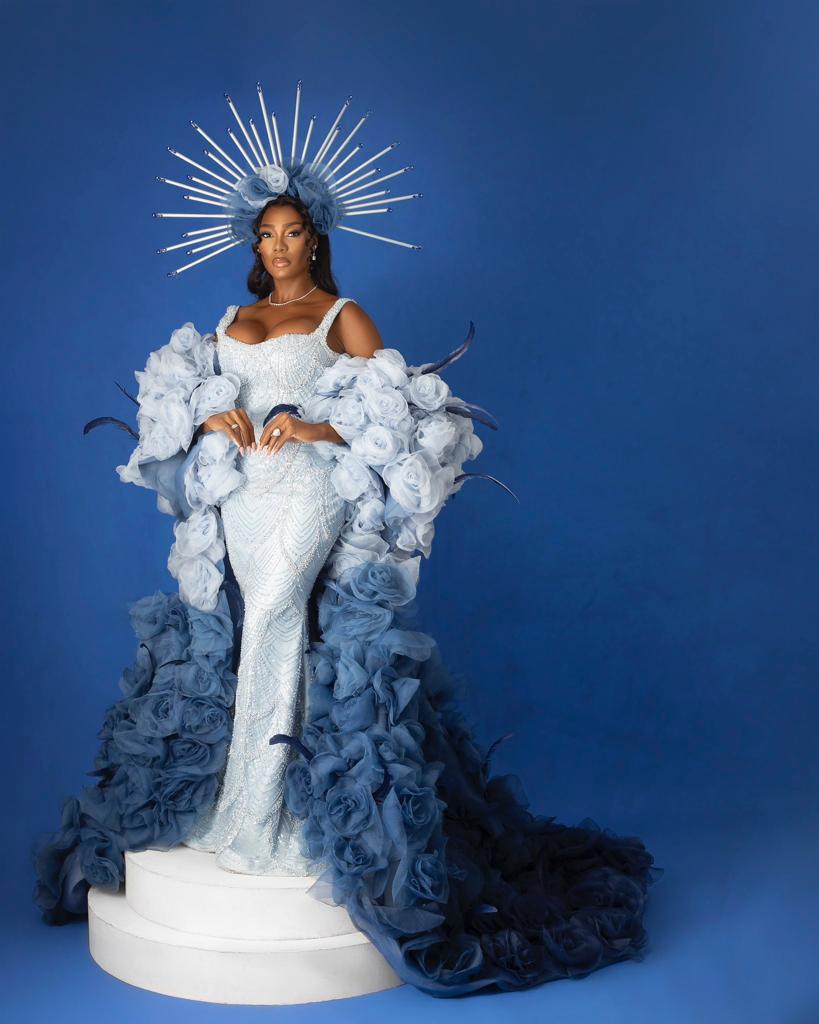 The former model and socialite made an impression in her reality TV debut, wearing a show-stopping light blue creation by Ann Usman. We're here for the headpiece.
Chioma Ikokwu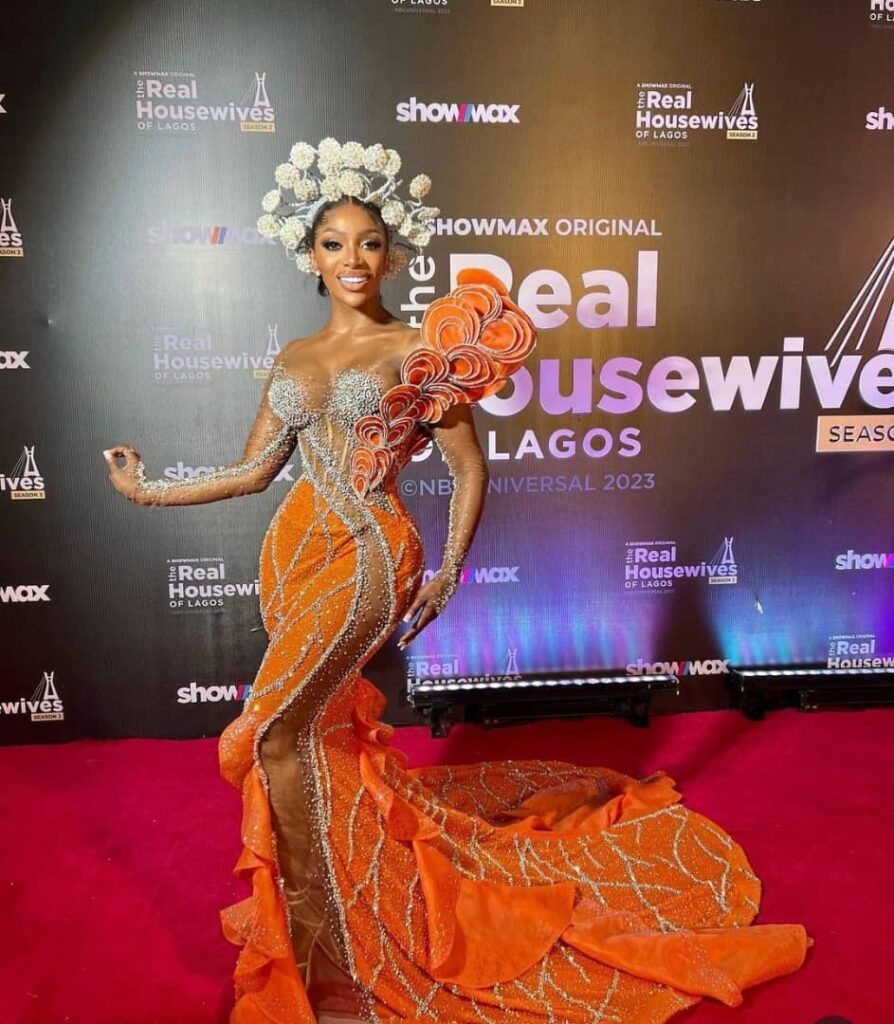 The socialite and businesswoman looked opulent in an orange flowing gown by VeeKee James and a headpiece by Urez Kulture.
Iyabo Ojo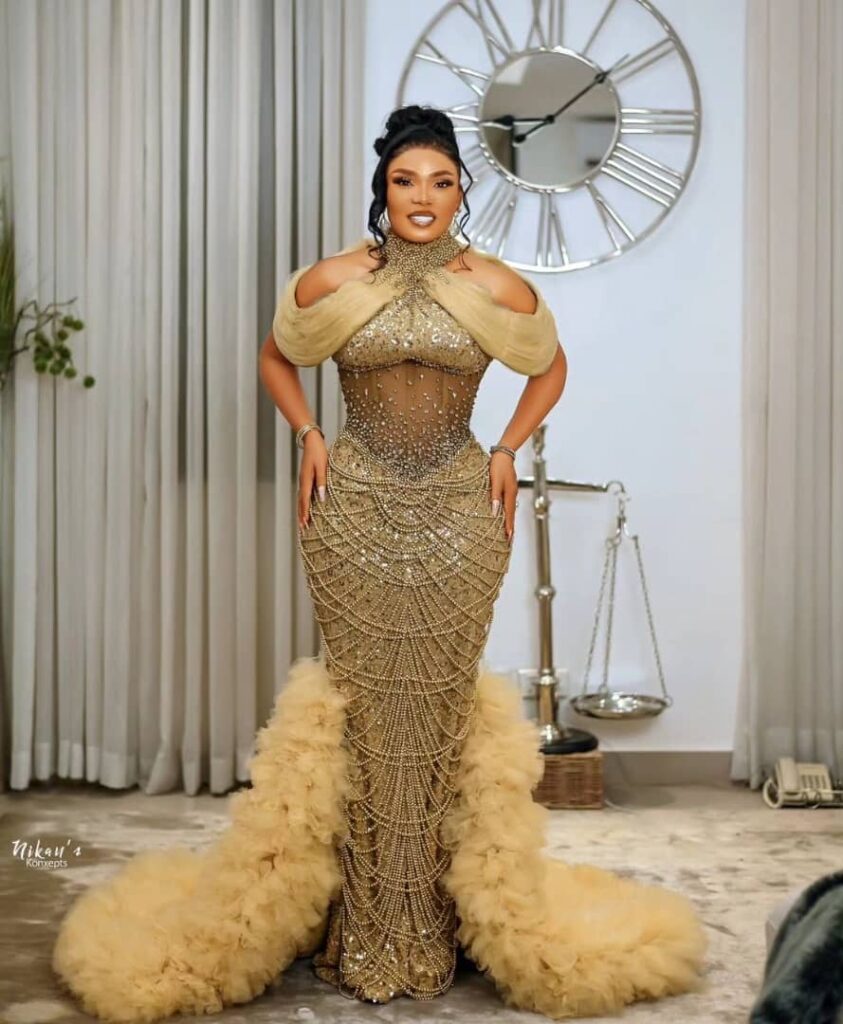 Nollywood actress and reality TV star, Iyabo Ojo dazzled in a shimmering golden corset dress that hugged her curves and featured a tulle train. The silver colour reflected her star power and glamour, while the train added some drama and elegance.
Toke Makinwa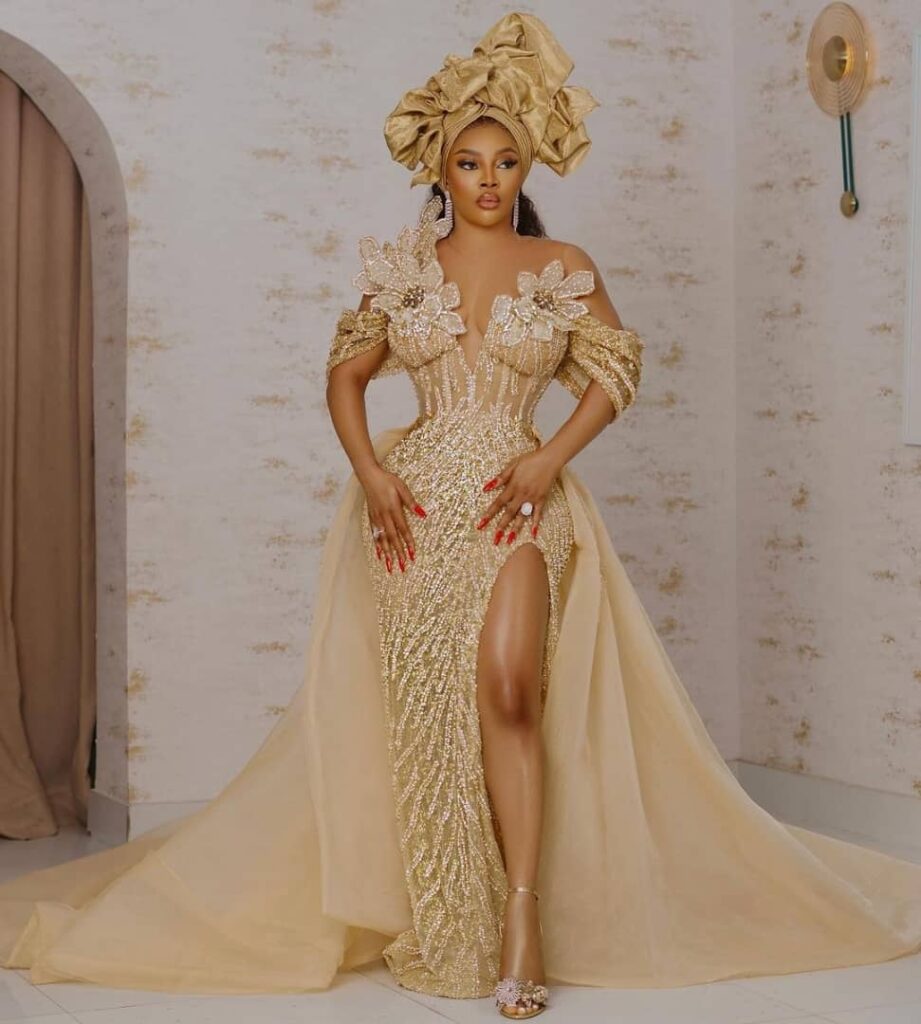 The multimedia personality looked glamorous and gorgeous per usual in a Matopeda gold sequined dress with a thigh-high slit. She matched it with gold heels, gold earrings, and gold rings. Toke completed her look with a matching gold gele. She was styled by HYperfashun
Yemi Cregx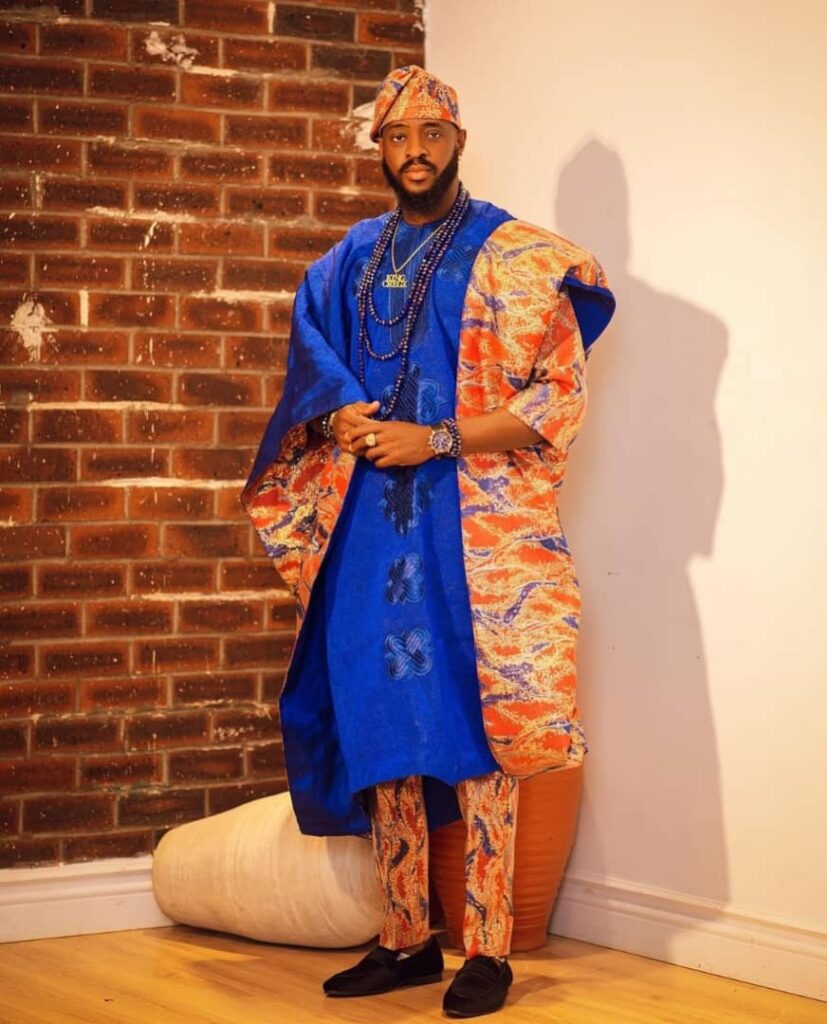 It doesn't get more royal than Yemi Cregz. The reality TV star and model dressed to the nines in a Jenrewa creation.
Diane Russet and Akin Faminu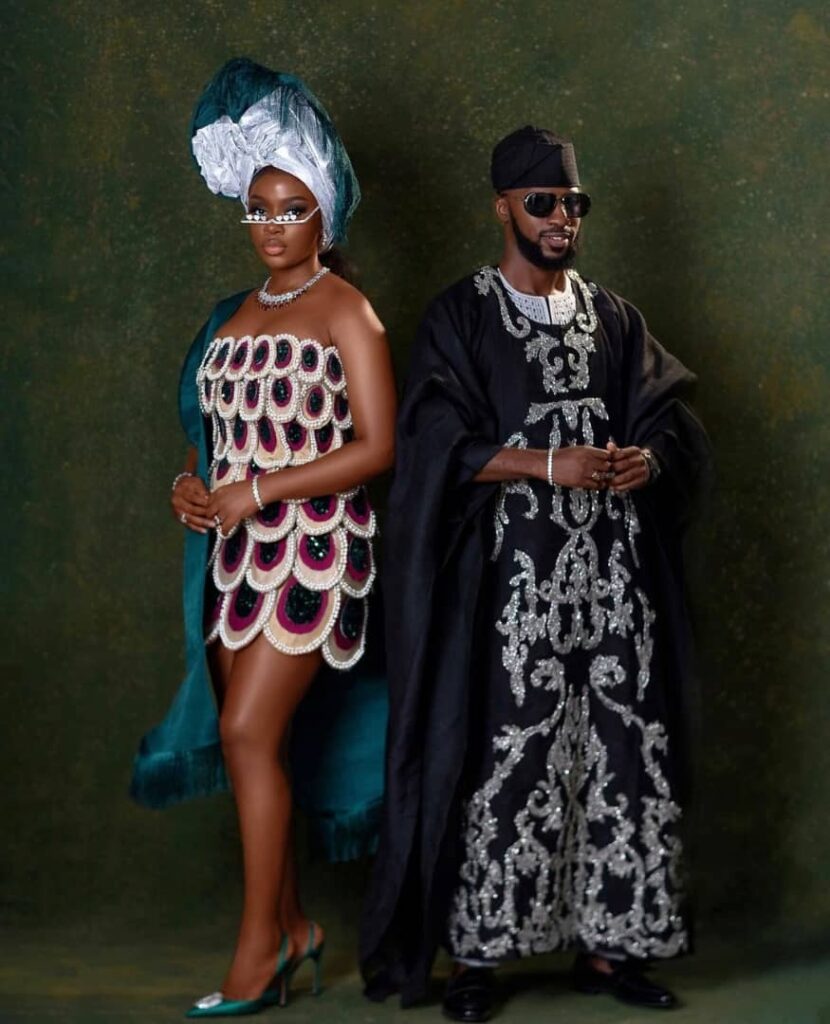 A winning tag team if you ask G! Reality TV star, Diane Russet and Men's fashion influencer, Akin Faminu decided to compliment each other in their fashion and we approved because it worked out royally well. Diane wore a stunning aso-oke piece by Ann Cranberry, while Akin wore an Agbada by Rogue.
Kiekie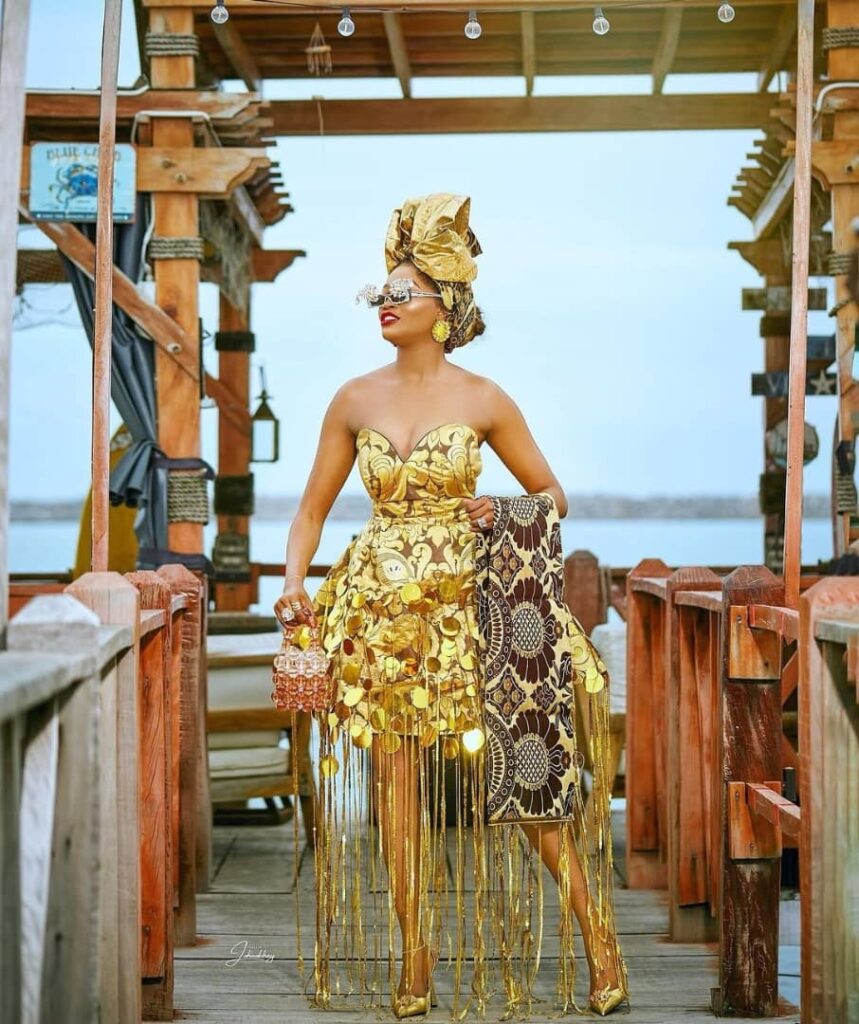 If we were to put a prize to it, we'd say Kiekie won the RHOLagos premiere red carpet! The media personality and event host dazzled in a golden ensemble by The Vibe Station. 
Beauty Tukura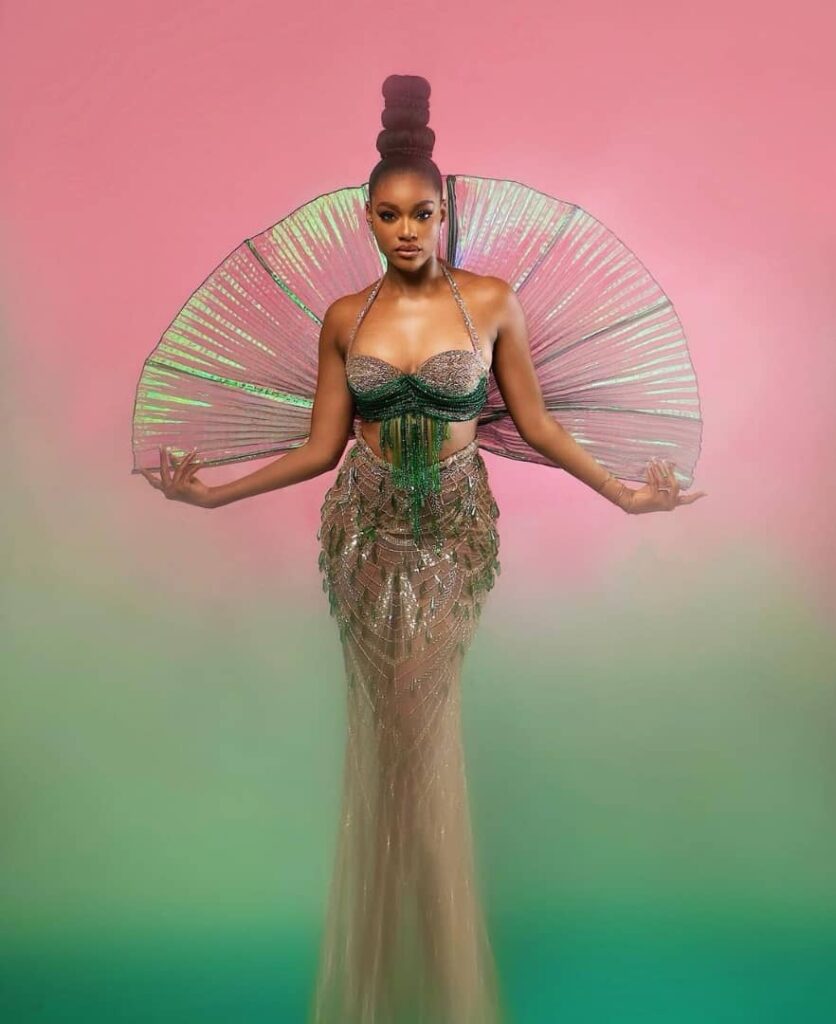 Beauty Queen, reality TV star, Glazia cover girl and more, Beauty Tukura has undoubtedly positioned herself to win in this thing called fashion! If you ask G, we'd say she is doing a spectacular job at it. Case in point, her look to the RHOLagos premiere created by MIDE. We love it!