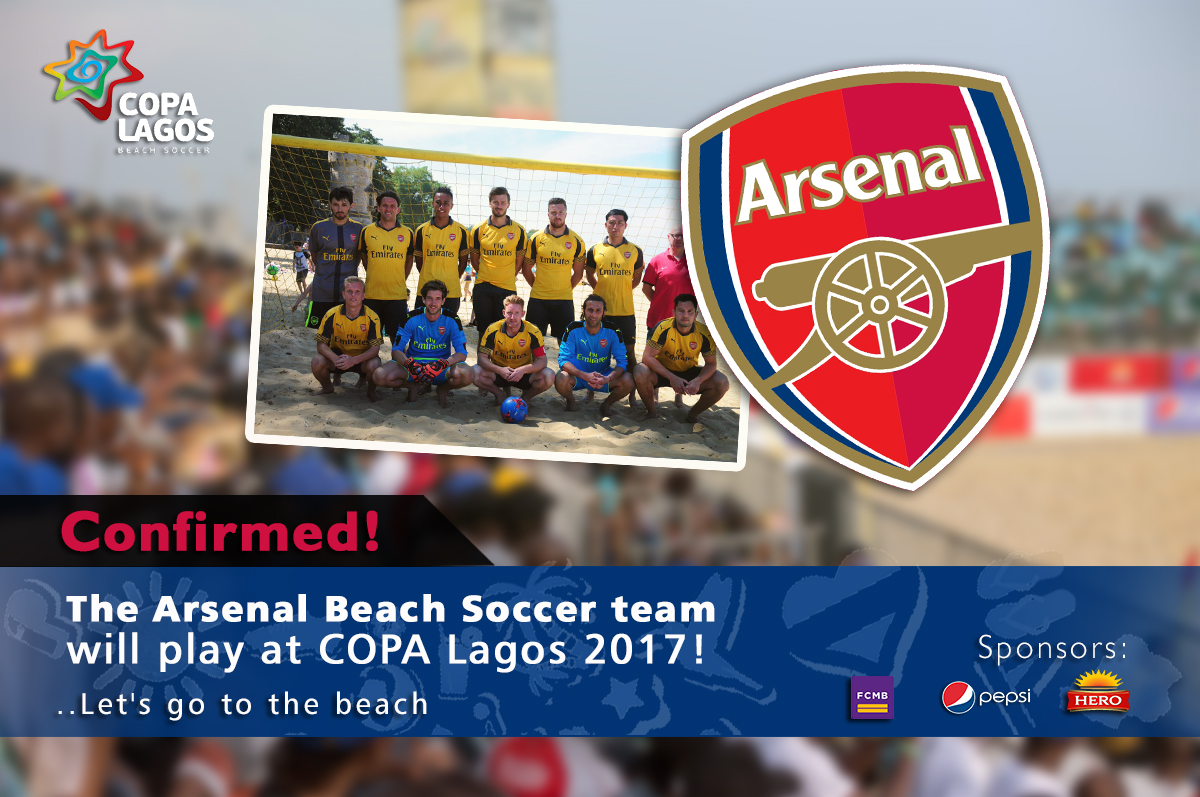 COPA Lagos, the annual beach soccer tournament organized by Kinetic Sports on Thursday night, revealed the participation of the Arsenal Beach Soccer team at this year's event which is set to hold from the 8th –10th of December, 2017 at the Eko Atlantic City in Lagos! This is the first time the Arsenal Beach Soccer team will be coming to Africa and most importantly, Nigeria.
The current Cup holders of the English National League, after lifting the title in London with a 7-2 win over the erstwhile champions, Silesia BS St Neots, have expressed their excitement in anticipation for this year's edition of COPA Lagos.
This year's COPA Lagos promises to be a more engaging and fun filled experience for all. Asides from sport, music, dance, fashion, fans' zone and celebrity entertainment that comes yearly; there will be the first-ever Female Celebrity Match and the introduction of a "Lagos-based" beach soccer team, who will play their first match against the Arsenal beach soccer team.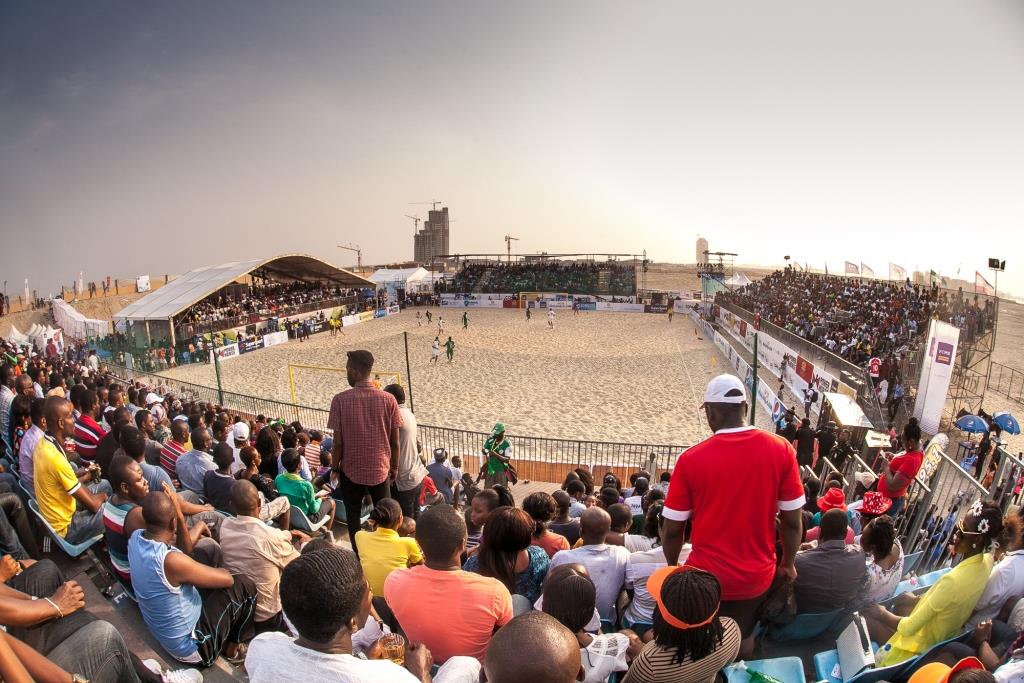 The "Lagos-based team" which will be making its debut at COPA Lagos 2017 was selected by Swiss beach soccer veteran and FIFA Instructor, Angelo Schirinzi alongside National Beach Soccer Coach, Adamu Ejo.
Samson Adamu, Managing Director of Kinetic Sports said: "This year's edition of COPA Lagos is exciting for us as we move towards developing local talent and we are very happy to have Gidi Sharks play their first match against a world champion. We are confident about the abilities and potential in the team we have selected during our talent scout around Lagos and we are rest assured this will be the beginning of developing our own local beach soccer league that will put Nigeria on the global tourism map whilst promoting a beach culture and lifestyle in Lagos and Nigeria. We appreciate the commitment of our sponsors, First City Monument Bank (FCMB), HERO Lager and PEPSI for making it possible to implement the talent scout initiative and host the event"
According to reports, Kinectic Sports will be announcing more exciting line-up of activities in days and weeks to come.
Lagos, Nigeria