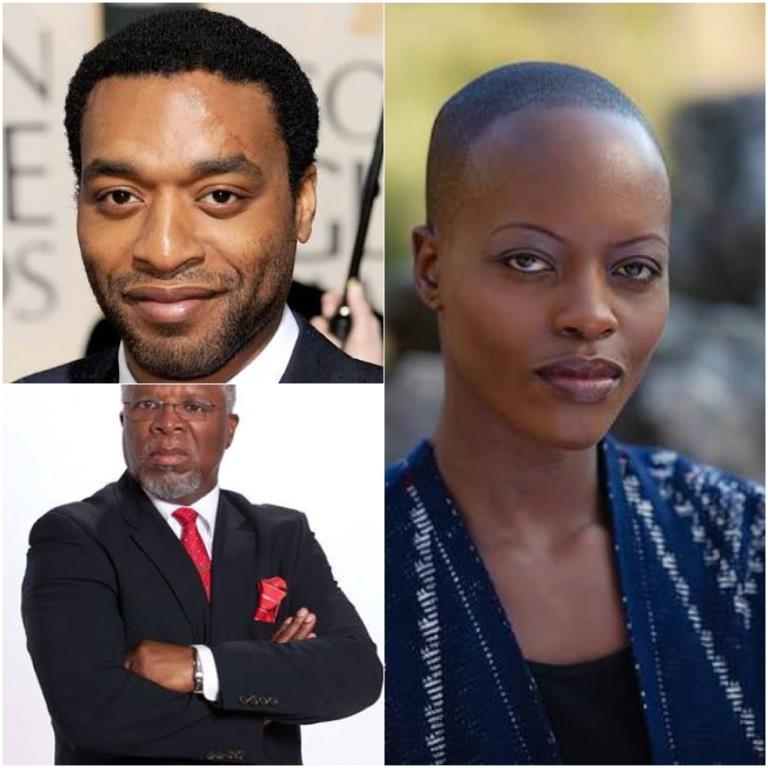 The Lion King is unarguably one of the biggest animated films of all time, grossing almost a $1billion in the global box office. So it is not surprising that a live action movie remake will garner a lot of interests. After teasing the public for several months with rumors, cast reveal in trickles etc, Disney Studios finally revealed the full cast list on Wednesday.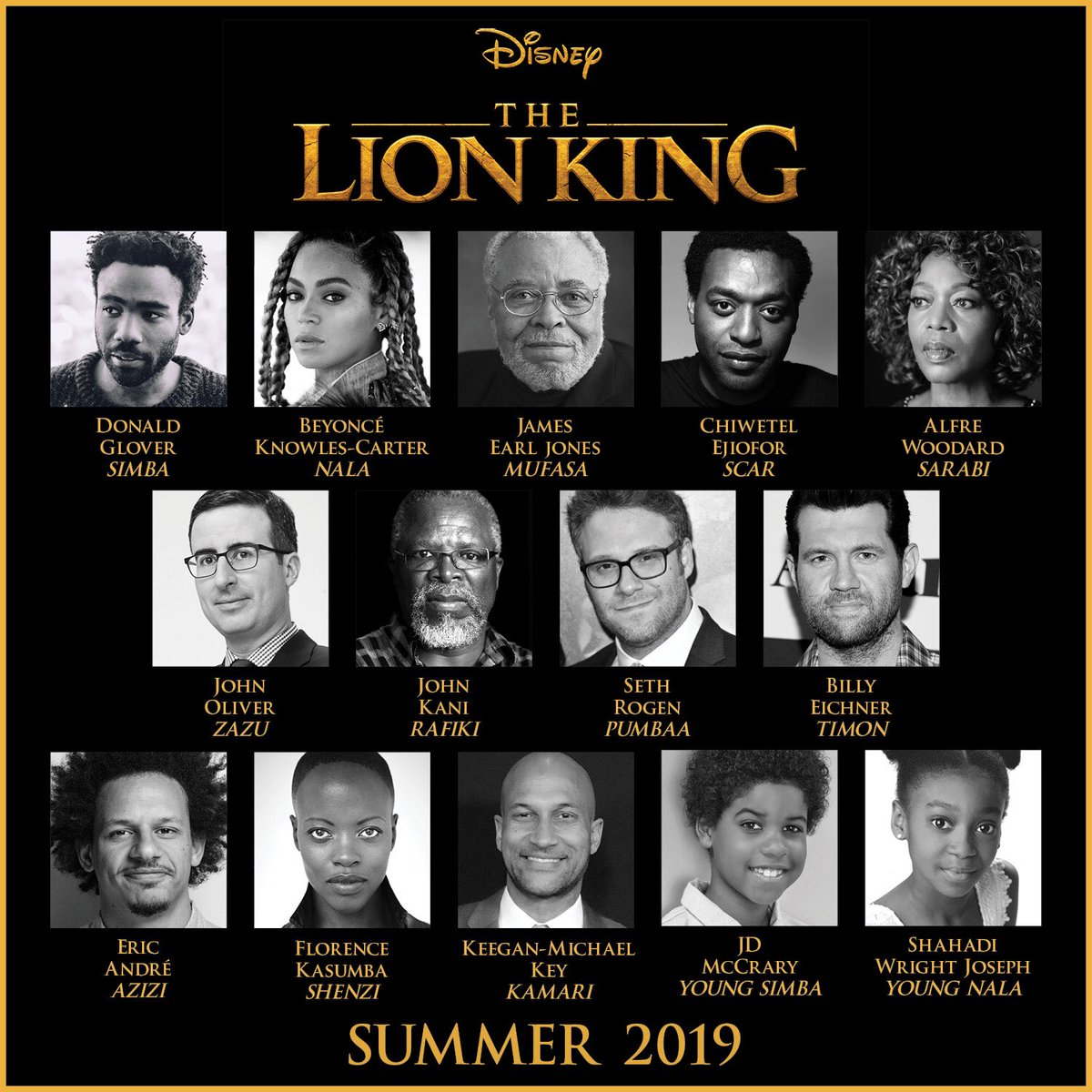 Now, this is a very exciting cast and from all indications, it did not disappoint the public. Aside from having the queen bee herself, Beyonce play the role of Nala, recent Emmy Awards record breaker, Donald Glover will play the lead character and Nala's childhood friend turned love interest, Simba. However, we are most excited to see fellow Africans, Chiwetel Ejiofor, John Kani and Florence Kasumba cast as Scar, Rafiki and Shenzi respectively.
The upcoming live-action epic musical drama film, directed and co-produced by Jon Favreau is produced by Walt Disney Pictures, and written by Jeff Nathanson. Production and filming commenced this summer of 2017, with the movie is set for release on the 19th of July, 2019. We cannot wait to see it.