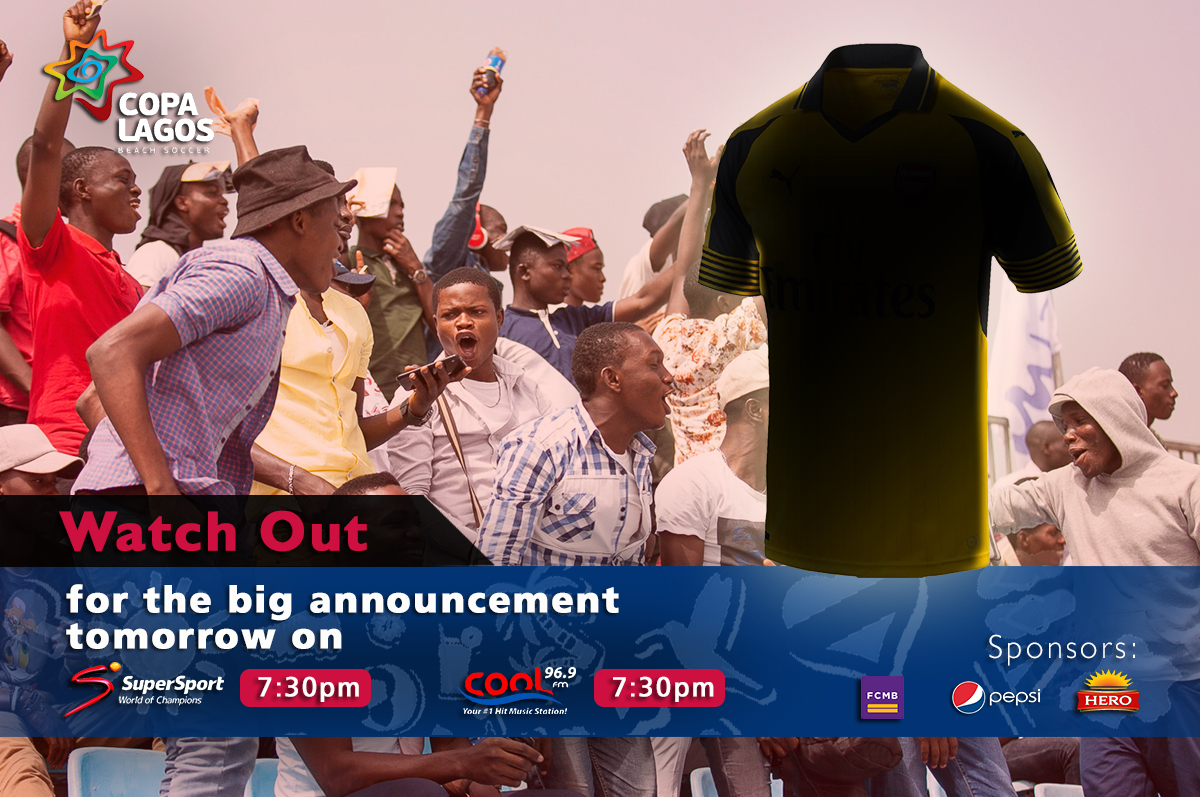 The buzz is everywhere that COPA Lagos has a major announcement to make. Whilst there are many speculations about what it could be, nobody really knows. But we are duly informed that it is something huge! If you do not want to miss out on this announcement, tune in to SuperSport channel 209 on DSTV by 7:30pm or Cool FM 96.9FM at the same time Thursday, 2nd of November, 2017 for this big reveal.
Watch reveal teaser below and do share your thoughts on what the reveal might be.
"Every edition of COPA Lagos brings with it a unique offering and this year promises to be bigger. It is not just the regular feature of sport, music, dance, fashion, fans' zone and celebrity entertainment that comes yearly; but also, it will have the first-ever Female Celebrity Match and the introduction of a "Lagos-based" beach soccer team trained by a FIFA instructor and world class coach" – One of the organizers revealed.
Join the conversation on social media using the tag, #COPALagosBigReveal for a chance to win amazing prizes.  Connect with COPA Lagos at @copalagos on IG and Facebook and @copalagosbs on Twitter for more updates.
Image Credit: COPA Lagos