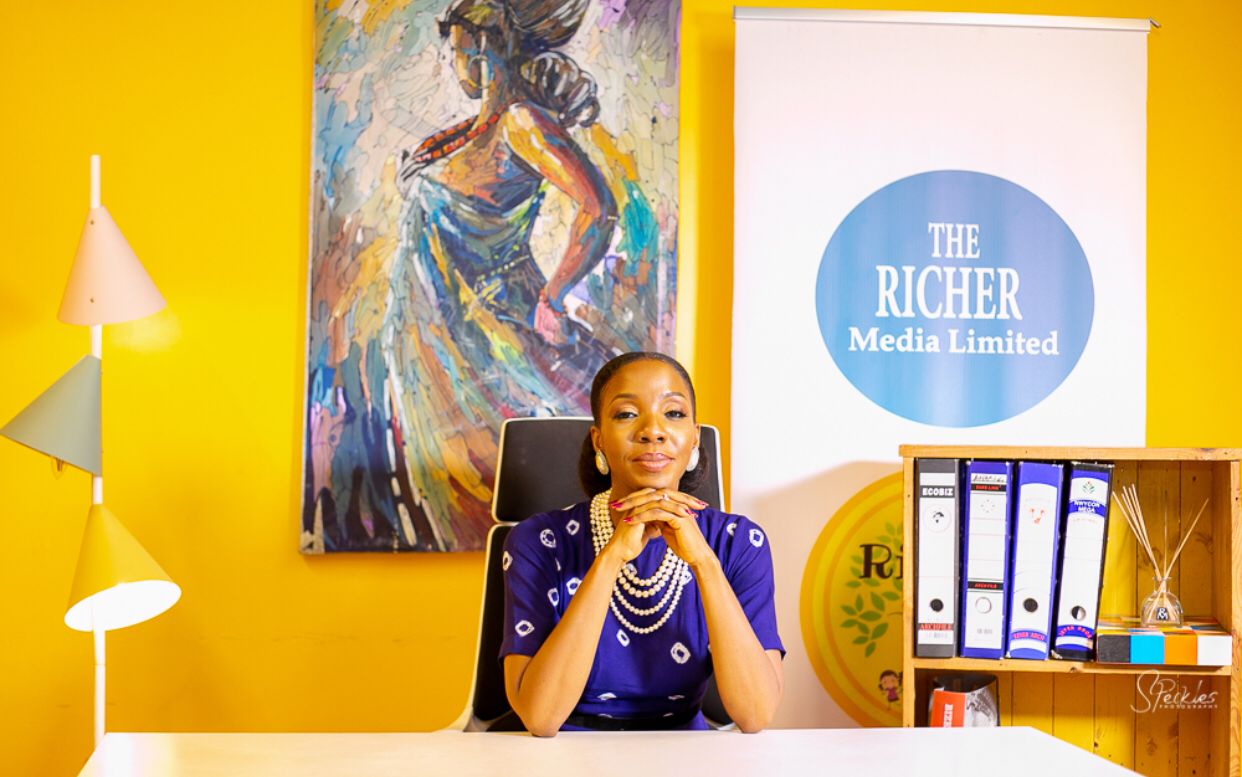 The Richer Woman Festival organised by The Richer Woman Inc. and The Richer Media Ltd took place on the 3rd and 4th of May 2022.
This year's Festival was the maiden edition of the global finance and lifestyle event which was held in celebration of the 5th anniversary of The Richer Woman Initiative and to celebrate women.
The festival is positioned to be an annual global event for the modern woman who wants to be wealthy.
With over 4000 people streaming online, the Festival was brimming with amazing insights from phenomenal women in this epic 2-Day event.
From the convener; The Richer Woman Festival
In her welcome speech, the convener of the Richer Woman Festival, Omilola Oshikoya shared research that showed that 51% of women said the pandemic made them want to become more aware of their finances. Also in a post – girl boss world, women have been redefining career ambition to make room for their own wellbeing.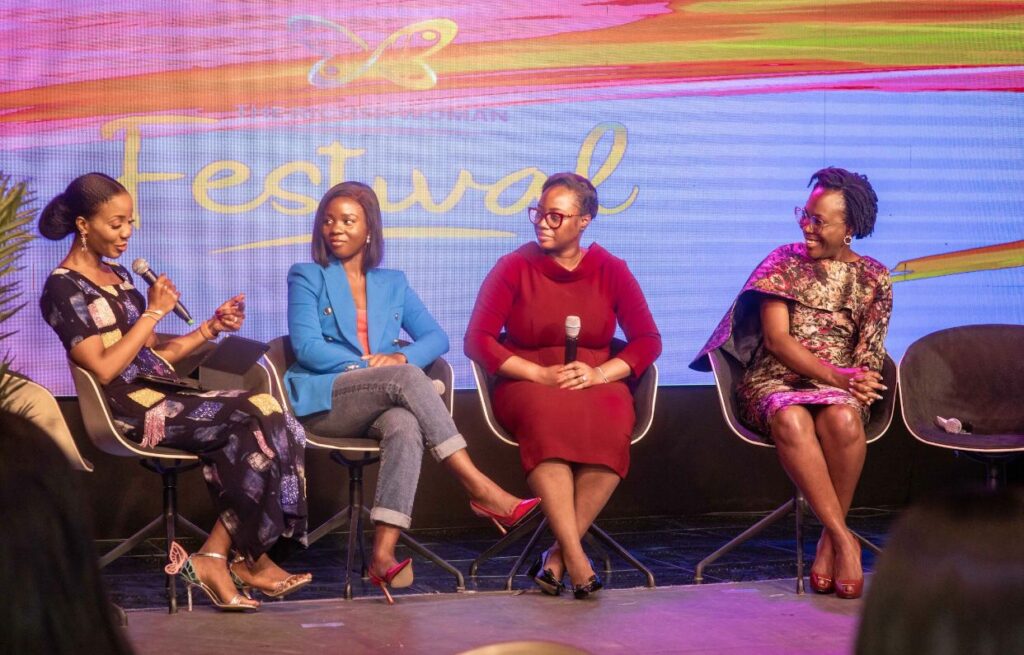 The Richer Woman Festival was planned to provide the right knowledge, tools and resources that the modern woman needs to help her meet her financial goals as well as have important conversations that would provide insight, inspiration and information that would help a woman navigate the different challenges of her life especially those that affect her finances or financial goals whether it's financing infertility options, investing in her health and wellbeing, raising exceptional children, healing & support from life's issues such as loss of a child or spouse etc.
The Festival had an amazing lineup of over 50 accomplished women in different spheres, from CEO's, to senior executives and Chief Family Officers who shared their expertise and stories of impact.
Chinwe Egwim
In speaking about the current investment and economic landscape, Chinwe Egwim, the Chief Economist, Coronation Merchant Bank said that multiple streams of income were no longer a nice to have but a well-needed survival tactic as additional cash flow was very important.
She recommended that it would be worthwhile to start a business that caters to the needs of core people in the lower-income bracket.
Tale Alimi
Tale Alimi, Co-founder & CEO of Owoafara shared that every woman should set financial goals for the different life goals; Family, Growth, Comfort, Charity and Physical. She advised that women should identify opportunities to earn additional income or make money and then start saving in a high yield savings account.
Kemi Onabanjo
Speaking to career professionals, Kemi Onabanjo shared that having a 9-5 did not exclude them from building wealth. She stated that "being wealthy starts in your mind after which you need revenue-generating assets".
Dr Olori Boye Ajayi,
Dr Olori Boye Ajayi, President, Borderless Trade Network opined that wealth was not amassed by the masses and intentional business women would need to sit at the table of the 1% to improve their chances of success.
Financial institutions were not left out. Their various representatives shared insights on insurance, estate planning and retirement planning.
Abiola Adediran
Business owners were admonished by Abiola Adediran to maintain a high level of discipline in order to build a business that will thrive post-covid. To be deliberate about paying attention to the numbers/keeping updated accounting records, having an advisory board and paying business taxes as and when due.
Nike Anani, Succession Specialist and Legacy Planning Expert, in her keynote speech shared 4 important things that are necessary to preserve business legacy and create generational wealth namely; business structure, governance, innovation and succession planning.
Day 2.
It was not just all about money as Day 2 ushered in the lifestyle segment of the festival.
The delectable ladies of the Soft life panel made a passionate plea for women to prioritise self care and relaxation. Joycee Awosika, Founder of Oriki stated that the soft life was attainable and was about achieving all you want to from a place of rest.
Dr. Maymunah Kadiri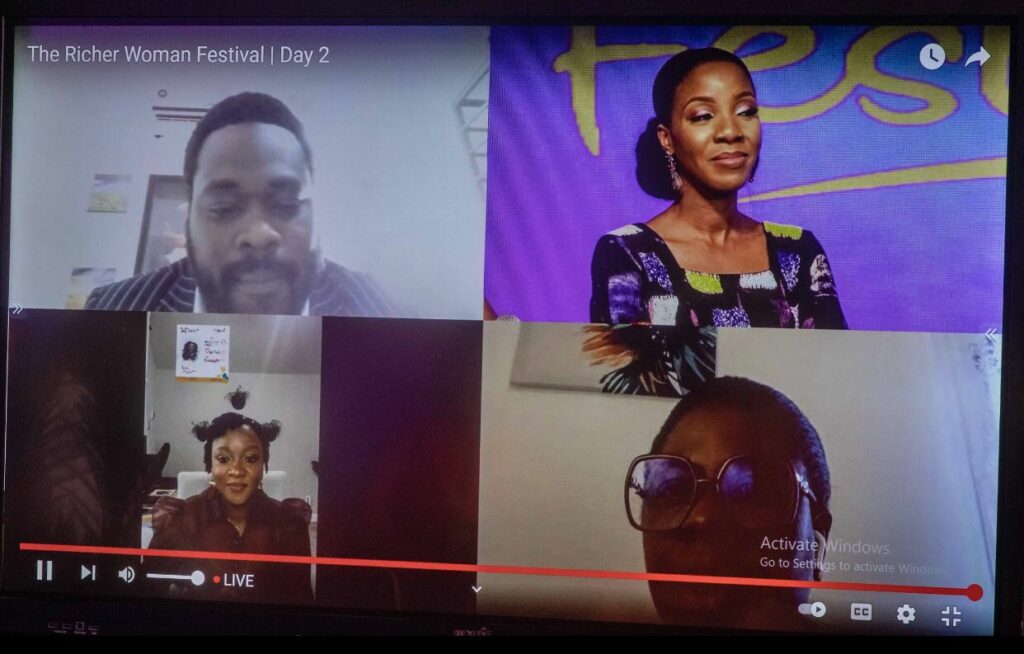 Dr Maymunah Kadiri, Mental Health Physician, Advocate and Psychiatrist-In-Chief at Pinnacle Medical Services, did not mince words in admonishing women to take better care of themselves as she shared startling statistics that 80% of people in psychiatric wards are women. She highlighted the importance for women to know their stressors and create a system to manage them. She implored women to embrace collaboration, easier work terms and asking for help. Her parting words were "Normalise saying NO!"
Ifeoma Monye, President of International Women's Society, Nigeria (IWS) in speaking about the Future Forward Female had this to say, "I'm raising my daughters to be the best versions of themselves! I support anything that makes them happy and serves their purpose. They shouldn't be limited by their gender".
Tara Fela-Durotoye
Global beauty entrepreneur and mentor, Tara Fela-Durotoye in speaking about "Your tribe, Your Money" shared that when she first met her tribe of mentors and mentees, they were not high flyers. She highlighted the importance of bringing value to every relationship regardless of its potential to bring you gain as people would always recognize when they are valued for themselves.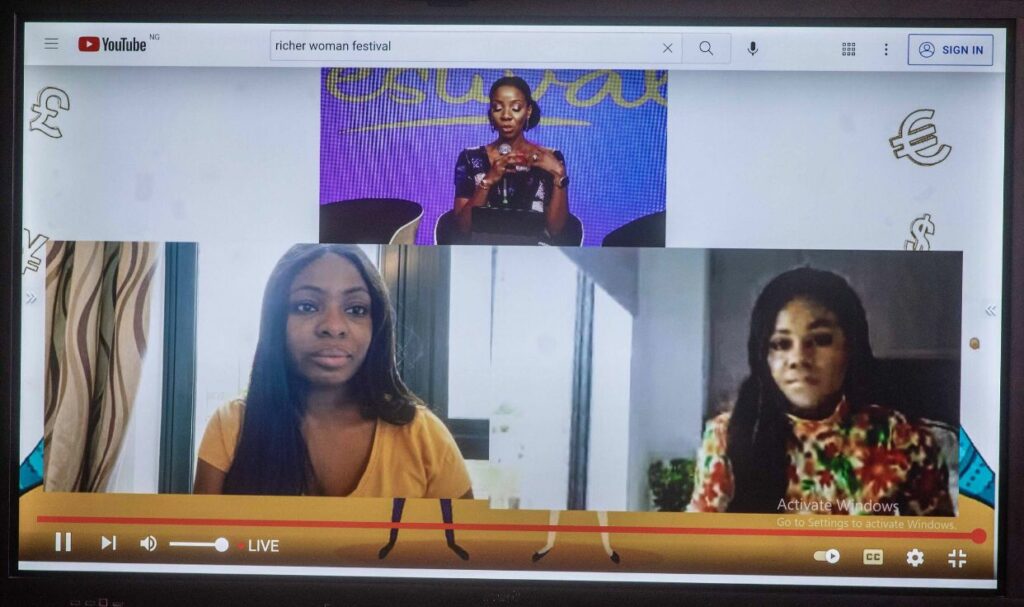 The day had the women (and the few men in the room) dancing on their feet as they were entertained by the phenomenal Adaora Lumina and our female DJ Ayizan.
It was a beautiful time of sharing stories of pain and triumph as some of the panel sessions had both panel speakers and members of the audience wiping glistening tears and sharing tearful hugs.
Like the precious stone ruby, women have scars and it is important for women to heal so that the scars no longer bring pain or shame but enhance and validate our authenticity.
The maiden edition of The Richer Woman Festival was supported by Cookie Skin, Vitabol, Earth from Earth, Agas Wholesome, Alexia Horsfall Beauty, Kairos Hub, Bishop Forte, Faleti Design and Mr Russel & Co.
The 2022 Richer Woman Festival was hosted by The Richer Media Ltd.
About The Richer Woman Inc
The Richer Woman Inc is a female/women's empowerment platform and community that produces articles, podcasts, talk shows, online courses, resources, coaching/training, webinars, seminars, conferences, retreats, merchandise and e-commerce..
Now housing a tech-enabled community and several other expressions that focus on finance and lifestyle, the vision of The RicherTM Woman is to be the go-to global finance and lifestyle community for the modern woman that wants to be wealthy.
The purpose of our brand is to provide women with access to a tried and trusted path to wealth, success in the critical areas of life and a supportive community they can lean on in their journey to becoming wealthy. It is led by a credible thought leader with 20 years recognised expertise in finance and life coaching to help women build wealth.
To learn more, visit The Richer Woman.
Follow us on all social media platforms TheRicherWoman
Contact us: The Richer Woman
See more photos.