The NBA draft a yearly ritual to select and incorporate the most talented college basketball players in to the league was held on Wednesday night and it was a great night for Nigeria. Eight players of Nigerian descent got selected by top clubs in the league. This was the first time that more than two players got drafted. The players are:
Jordan Nwora: Milwaukee Bucks
Udoka Azubuike: Utah Jazz
Issac Okoro: Cleveland Cavaliers
Desmond Bane: Boston Celtics
Onyeka Okongwu: Atlanta Hawks
Precious Achiuwa: Miami Heats
Zeke Nnaji: Denver Nuggets
Daniel Oturu: Minnesota Timberwolves
The new addition has now increased the Nigerians playing in the most prominent basketball league in the world. There are currently 19 players of Nigerian origin on NBA rosters, including the three Antetokounmpo brothers, Bam Adebayo, Victor Oladipo and Andre Iguodala, the oldest Nigerian in the league, who was selected ninth overall in the 2004 draft.
Isaac Okoro, a former Auburn forward, whose parents hail from Nigeria, called it "very special" for so many Nigerians to be included in this year's draft.
"There's a lot of Nigerians that actually know how to play basketball and are really good at basketball," Okoro told reporters last week. "And now that the world's about to get put on notice that there are a lot of Nigerians, I feel it's a special thing."
Onyeka Okongwu, who played his lone season of collegiate basketball at USC last season, and whose parents were born in Nigeria before moving to America in 1999, looks up to all the Nigerians and other Africans in the NBA.
"Me and Daniel Oturu, we both played on the same AAU team, he's from Minnesota and his parents are from Nigeria," said Nnaji, a projected second-rounder out of Arizona. "Onyeka Okongwu, I think we're pretty close. We've played a lot against each other in AAU, and even in college as well."
With Bam Adebayo, Andre Iguodala, Gabe Vincent, Kezie Okpala and now Precious Achiuwa, @MiamiHEAT are now Nigeria's adopted @NBA team.
He joined the NBA in 2013 and currently plays for Milwaukee Bucks. Antetokounmpo made it to the NBA's Highest-Paid Players for 2019 with a total earning of $43.2 million. He received the Most Improved Player award in 2017. Antetokounmpo has received four All-Star selections, including being selected as an All-Star captain in 2019 and 2020, as he led the Eastern Conference in voting in these two years.
The "Greek Freak" as he is fondly called is a two-time NBA Most Valuable Player and was named the NBA Defensive Player of the Year in 2020.
Antetokounmpo hasn't traced his roots in person yet but says he hopes to visit Nigeria either this summer or next summer. He said he nearly went to Nigeria last summer, but "my mom said, 'No, don't go, because everyone is going to be on top of you.' "
Antetokounmpo also disclosed that he got his Nigerian passport in 2015. When asked by undefeated.com why he acquired a Nigerian passport, Antetokounmpo answered, "It's important. It's part of who I am. Both of my parents are Nigerian. They wanted me to get it. I wanted to have it, so I got it."
Bam ADEBAYO
Edrice Femi "Bam" Adebayo is a professional basketball player for the Miami Heat of the National Basketball Association (NBA). He played college basketball for the Kentucky Wildcats before being selected by the Heat with the 14th overall pick in the 2017 NBA draft. He was named an NBA All-Star and voted to the NBA All-Defensive Second Team during the 2019–20 season. Adebayo was born in Newark, New Jersey to a Nigerian father and an African-American mother. Adebayo is of African American and Yoruba descent.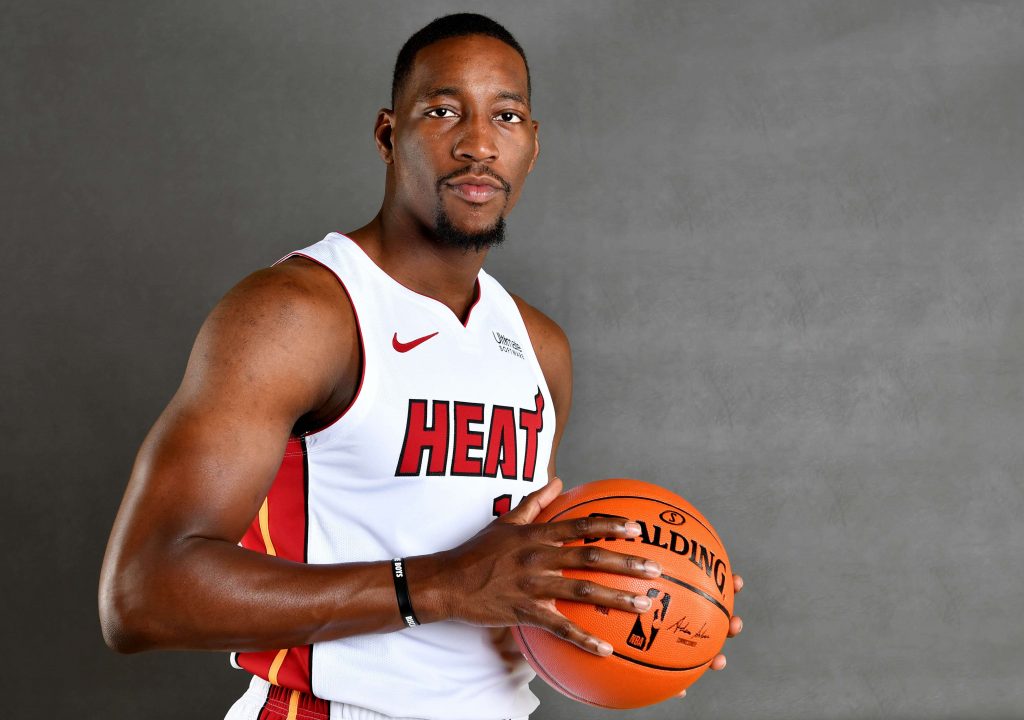 Adebayo was named to his first NBA All-Star Game in 2020.On February 15, he won the NBA All-Star Weekend Skills Challenge competition. At the end of the 2019–20 season, Adebayo finished as runner-up in voting for the Most Improved Player Award. He was also named to the NBA All-Defensive Second Team and finished fifth in voting for the Defensive Player of the Year Award. Adebayo planned on going to Nigeria for the first time this summer as part of the Basketball Without Borders camp in Africa. But COVID-19 ruined those plans.
"I've always wanted to go to Nigeria," Adebayo told undefeated.com. "I always wanted to see the place. See what it's like. I might go over there, and I might be some king that I don't even know about.
Gabe Vincent
Gabriel Nnamdi Vincent is a Nigerian-American professional basketball player for the Miami Heat of the National Basketball Association (NBA), on a two-way contract with the Sioux Falls Skyforce of the NBA G League. He also plays for the Nigerian national basketball team.
Vincent went from averaging 8.7 points, 2.6 assists, and 2.3 rebounds on 38 percent shooting overall and 29 percent from deep in his rookie season, to averaging 25.2 points, 3.9 rebounds, 2.6 assists, and 1.2 steals on 48 percent shooting overall and 42 percent from deep this season, up until being signed by the Heat.
Vincent represents the Nigeran national basketball team D'Tigers. On 24 August 2019, he scored 23 points against Poland, including the game winning three pointer with 0.3 seconds left in the game. He represented the Nigerian Team at the 2019 FIBA Basketball World Cup in China.
AL Farouq Aminu
Al-Farouq Ajiede Aminu is a Nigerian-American professional basketball player for the Orlando Magic of the National Basketball Association (NBA). He plays internationally with the Nigeria national basketball team. Aminu was selected by the Los Angeles Clippers in the 2010 NBA draft with the eighth overall pick, and has also played for the New Orleans Pelicans, Dallas Mavericks and Portland Trail Blazers. Aminu was born in the USA but now plays internationally for Nigeria, helping them win the 2015 African Basketball Championships, and is in contact with friends and family in Africa.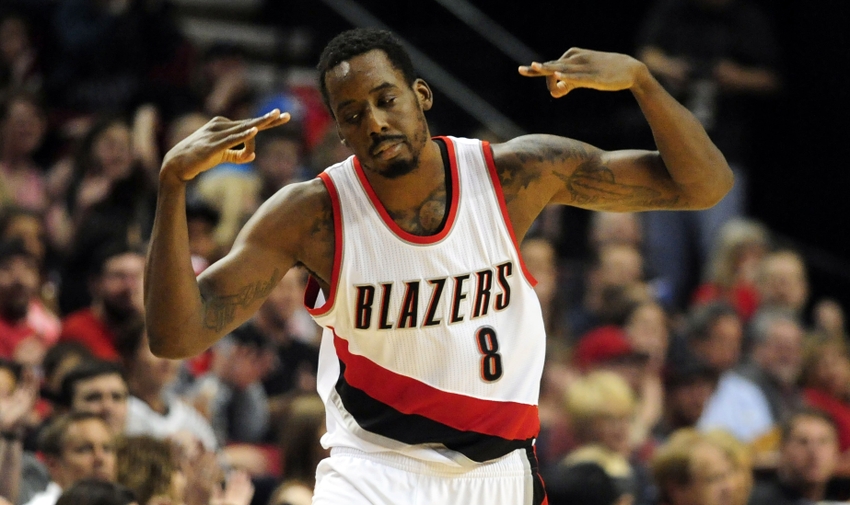 Aminu is descended from a line of Nigerian royalty. (This also helps explain his nickname, "The Chief.") His brother, Alade Aminu, is also a professional basketball forward. Aminu and his wife's foundation, Aminu Good Works Foundation, organizes a yearly basketball camp in Nigeria since 2016. The camp takes place in Ibadan.
Chimezie Metu
Chimezie Chukwudum Metu (born March 22, 1997) is a Nigerian-American professional basketball player for the San Antonio Spurs of the National Basketball Association (NBA). He played college basketball for the USC Trojans.
On June 21, 2018, Metu was drafted by the San Antonio Spurs with the 49th pick in the 2018 NBA draft. Metu was later included in the 2018 NBA Summer League roster of the San Antonio Spurs. On September 4, 2018, Metu signed with the San Antonio Spurs. On October 20, 2018, Metu made his NBA debut. On August 27, 2019, Metu was included in the Nigerian final roster for the 2019 FIBA Basketball World Cup.
Jahill Okafor
Jahlil Obika Okafor is a Nigerian-American professional basketball player for the New Orleans Pelicans of the National Basketball Association and the Nigerian national team. He played his freshman season of college for the 2014–15 Duke national championship team.
Okafor's grandfather Chicko Okafor hails from Enugu, Nigeria. Okafor has competed for the U.S. in the past. The 22-year-old has won gold medals in the 2013 FIBA U19 World Championship, '12 FIBA U17 World Championships and '11 FIBA Americas U16 Championship, according to USA Basketball's official website.