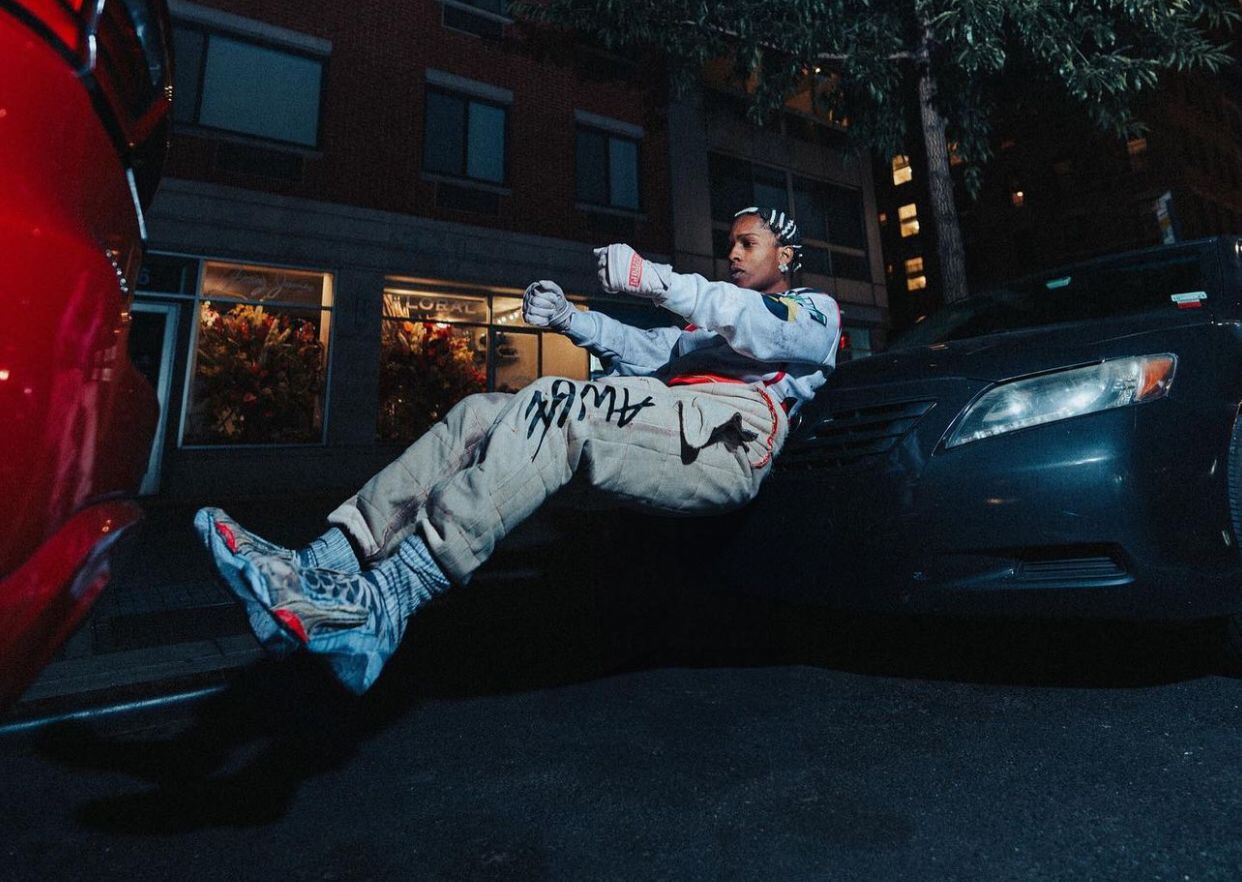 Puma has made a strategic move in the world of fashion and motorsports by appointing A$AP Rocky as the Creative Director of their Formula 1 partnership. This decision comes as the sports and fashion industries increasingly intersect, with streetwear and motorsports becoming more closely linked. 
A$AP Rocky x PUMA
Earlier this year, Puma secured a groundbreaking multi-year licensing deal, granting them the exclusive rights to produce and sell Formula 1 apparel, footwear, and merchandise. To capitalize on this agreement and broaden its audience, the German sportswear giant turned to A$AP Rocky, a prominent American hip-hop artist who has also made a name for himself in the fashion world.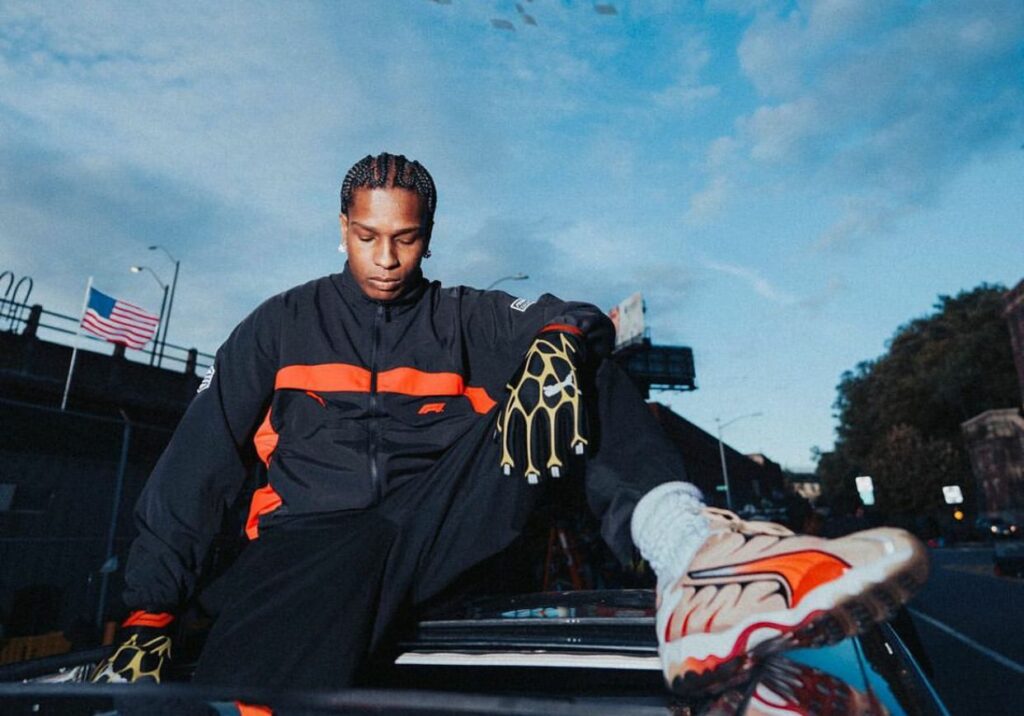 The collaboration with A$AP Rocky will result in a limited edition Puma and F1 collection of accessories and apparel. These exclusive pieces will debut at the Las Vegas Grand Prix, scheduled for late November, marking a significant moment for both Puma and the world of Formula 1. Teaser images have already given fans a glimpse of Rocky sporting a co-branded black tracksuit, racing gloves, and eye-catching Puma "Inhale" sneakers in red, orange, and white.
Looking ahead, A$AP Rocky's role will expand in the coming seasons. In 2024, he will design a series of capsule collections tied to high-profile F1 races. Additionally, he will host in-person activations at each of these races and oversee the marketing efforts for each collection. By the 2025 season, Puma plans to grant Rocky even broader creative control over the entire Puma-F1 partnership, allowing him to provide creative input for the production of racewear, fanwear, and more fashion-forward collections.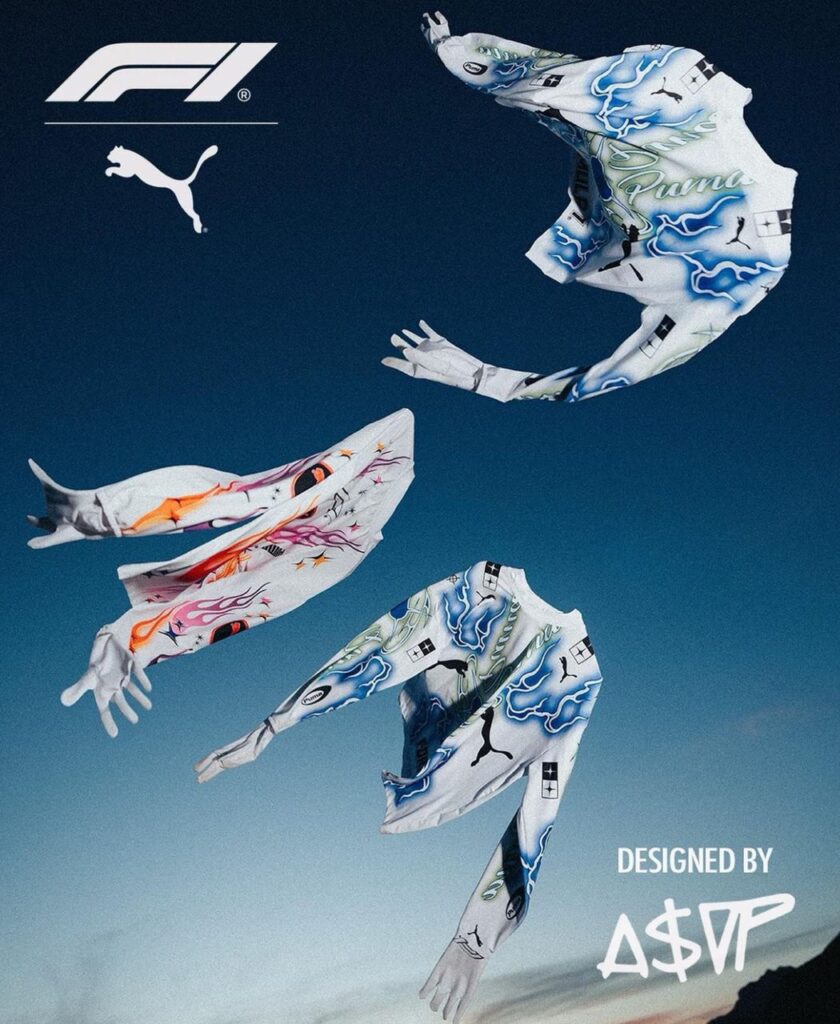 An enviable fashion track record
A$AP Rocky is a coveted collaborator in the fashion industry, and his influence extends far beyond his music career. Puma recognizes his cultural significance and his previous work in the motorsports realm through his creative agency, AGWE. His portfolio includes an apparel collaboration with Mercedes-Benz, which speaks to his standing in both the music and fashion worlds.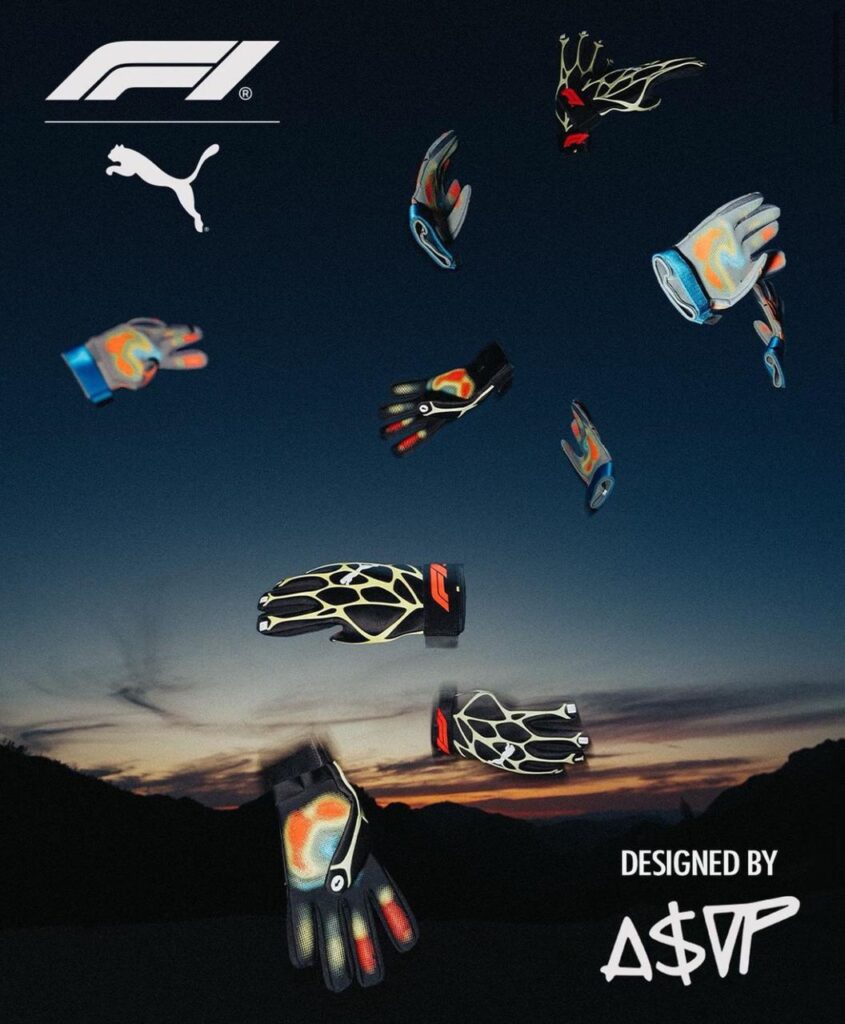 Puma's association with A$AP Rocky comes at a crucial juncture, aligning them with one of the most sought-after figures in the fashion industry. Over the years, Rocky has been the face of Dior's menswear business and has collaborated with renowned brands like JW Anderson and Guess Originals. His high-profile relationship with Rihanna, which resulted in a cover feature on British Vogue in March 2023, has further solidified his status as a fashion icon.
A$AP Rocky is currently finalizing the partnership's first campaign, which delves into American automotive culture and its intersection with streetwear. This campaign is set to launch in anticipation of the Las Vegas race, creating additional excitement surrounding the partnership.
Photo credit: Puma via Instagram