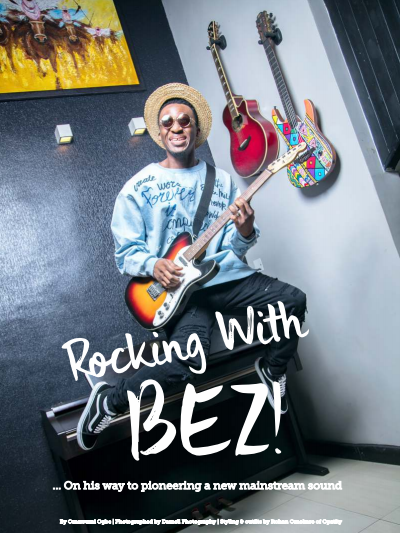 By Omawumi Ogbe | Photographed by Damell Photography | Styling & outfits by Itohan Omokaro of Opatity
When you think of a true rock star in Nigeria, Bez Idakula without a doubt comes to mind. A rock star with the cool demeanor of a Rhythm & Blues singer, Bez released his debut album, Super Sun in 2011 to critical acclaim.  Still enjoying the rave reviews from his sophomore album Gbagyi Child, released in 2016; Bez had a good number of live musical events and concerts in 2017, one of which is BEZ LIVE, which held in Lagos and Abuja.
We were supposed to have our photo shoot with Bez at the studio whilst he was rehearsing with his band but somehow, we couldn't make that work and Bez was kind enough to invite us to his home where he has a mini-studio set up with a piano, drums and guitars. The singer welcomed us into his home with a smile and the ease that you do not get to see in many celebrities.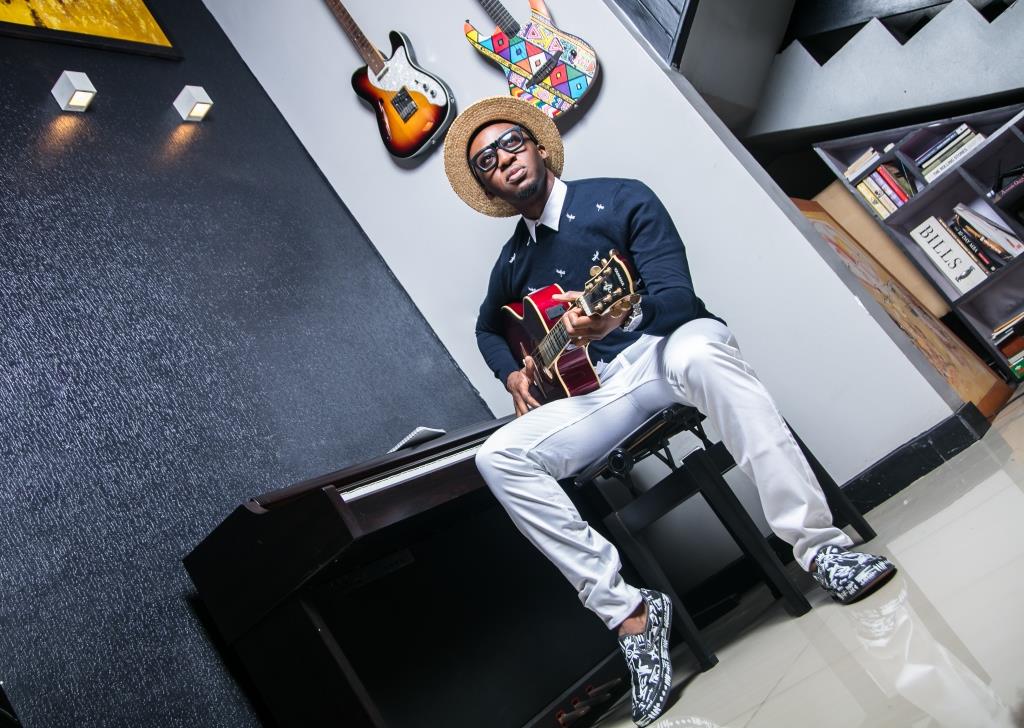 Not long after, Bez's wife, Tito Idakula joined us downstairs with a big smile and their charming sixteen month old son, Joshua. Meeting their little charmer was a major highlight of the shoot as he stole all our hearts and gave his rockstar dad a run for his money in the superstar department. Another highlight was listening to Bez's then yet-to-be released song High – a very upbeat, feel good, groovy song with an urban house music vibe to boot.
Tito who is very involved in Bez's career, was our impromptu DJ and had the song on repeat at our request. As you read this, High would have been released and you most likely have it on repeat too! And if you haven't listened to the song yet, stop what you're doing and go get it.
Glazia Editor-in-chief, Omawumi Ogbe had an interesting chat with Bez on all things music – his unique sound, performing live, the journey so far and more.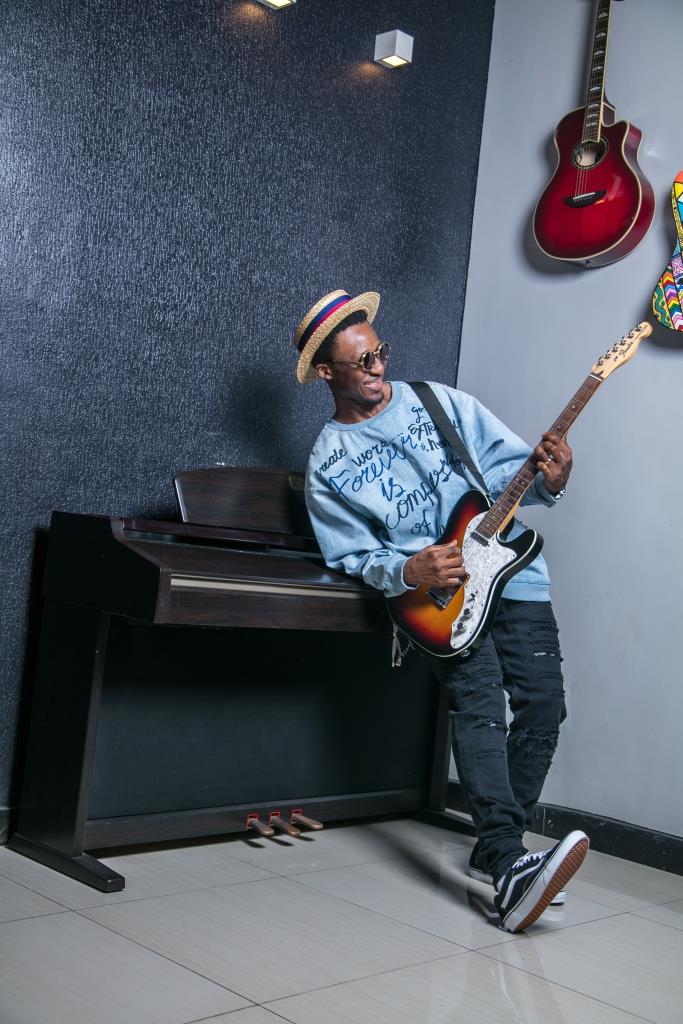 Omawumi Ogbe (O.O) – How best would you define yourself and your music?
Bez Idakula (B.I) – I have evolved so much that a perfect description evades me. I started as an alternative soul artiste, but over the past ten years, so much has happened in my life, and you know, experiences shape who you are. I would say I am an authentic musician. I have been able to merge a lot of sounds and influences to create my new direction which is a very urban sound. I would define it as urban fusion.
O.O – Would you say you pioneered this genre in Nigeria and even Africa at large?
B.I – I wouldn't say I pioneered this sound, it is still not as refined as I want it to be and it has elements you can still recognize that are not so new. There have been many musicians around Africa and Nigeria who have expressed themselves like this. I admire people who pioneer sounds, it is not an easy thing to do, and many people would rather not deal with the process. I love the process and I am on my way to pioneering a new sound that would be mainstream.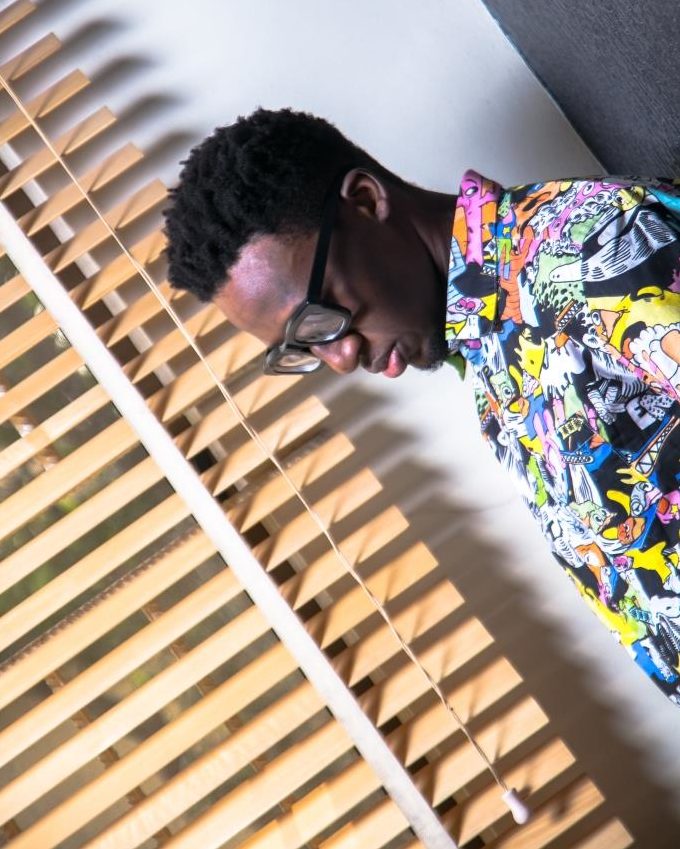 O.O – How have you been able to stay true to your sound despite the challenge with Nigeria and the love for what many call the pangolo kind of music?
B.I – (laughs)… it's been amazing. When I started, it was only a few of us who created music in the alternative genre. I pushed and worked as hard as I could and I actually got a lot of favor. I was signed to endorsement deals that further cemented my place in my genre and I had regular gigs. To be honest, I saw where I was as part of the journey. I did not want to jump the process to becoming someone else. I knew I loved my sound and I always innovated whenever I was on stage playing LIVE, so it kept me fresh.
O.O – People love and have accepted you for the artist that you are. Did the acceptance come immediately? What are some challenges faced when you started out?
B.I – The acceptance didn't come immediately. It is like starting any business. Before your product is well known, you have to go through an incubation period and that happened to me. Of course, it was very tough at the beginning, and I never saw "flying" bikes and hopping on buses as suffering, it was just my reality. Like I always say, I anticipated the growth process, I studied people who had done it before and what they went through, and I accepted that as part of the process. Nothing amazing comes easy, and I was ready to do the hard work.
Added after The BEZ LIVE concert on the 24th of December which delighted many and received rave reviews.

O.O – Let's talk about your BEZ LIVE concert held on Christmas Eve, it was such an excellent show!
B.I – With BEZ LIVE, we have created an event with a festival vibe to give people an amazing live concert experience. When you go to a great concert, it is everything. We are trying to make this the best live show in Nigeria and Africa. We had some amazing live acts – Aramide, Kaline, Johnny Drille, Teni the Entertainer, Maka, Tetta and Phrance – perform as well and it was pure magic!
O.O – Many artistes in Nigeria haven't mastered the art of performing live but you're one of the few who do it effortlessly. How did you achieve this?
B.I – Thank you. When I finished university, my sister had created a platform for emerging creatives, it is called TARUWA. I played at Taruwa every two weeks, and it had to be live. I would prepare before going because I wanted what I was doing to always be fresh and entertaining. I played there regularly for about 3 years. That process of preparation helped me in my live performance skill. Every time I traveled I would watch other artistes performing and get ideas for my next show. I kept on watching live shows untill performing live became a part of me, oh and I rehearse like crazy. There was a time I rehearsed 3 times a week for 3 months with my band just because…
O.O – What is it like performing with a band and what do you like most about performing live?
B.I – Performing with a band is amazing. I always feed off the energy of every member of the band. It's a family that shares ideas to create a magical experience for you to enjoy. I love the energy, the unpredictability of it all and the sound we create when we are in sync. It is the best.
O.O – As a multi-instrumentalist, what's your favorite instrument and why?
B.I – The guitar is my favorite. I express myself better on the guitar and it is the first instrument I ever learned. My dad taught me, and I am forever thankful I had him in my life to influence that part of me.
Connect with Bez on social media, @BEZidakula
Get the latest edition of the magazine Here to see all the beautiful photos from our shoot with Bez and read the complete interview with the multi-talented artiste!
All photos by Damell Photography