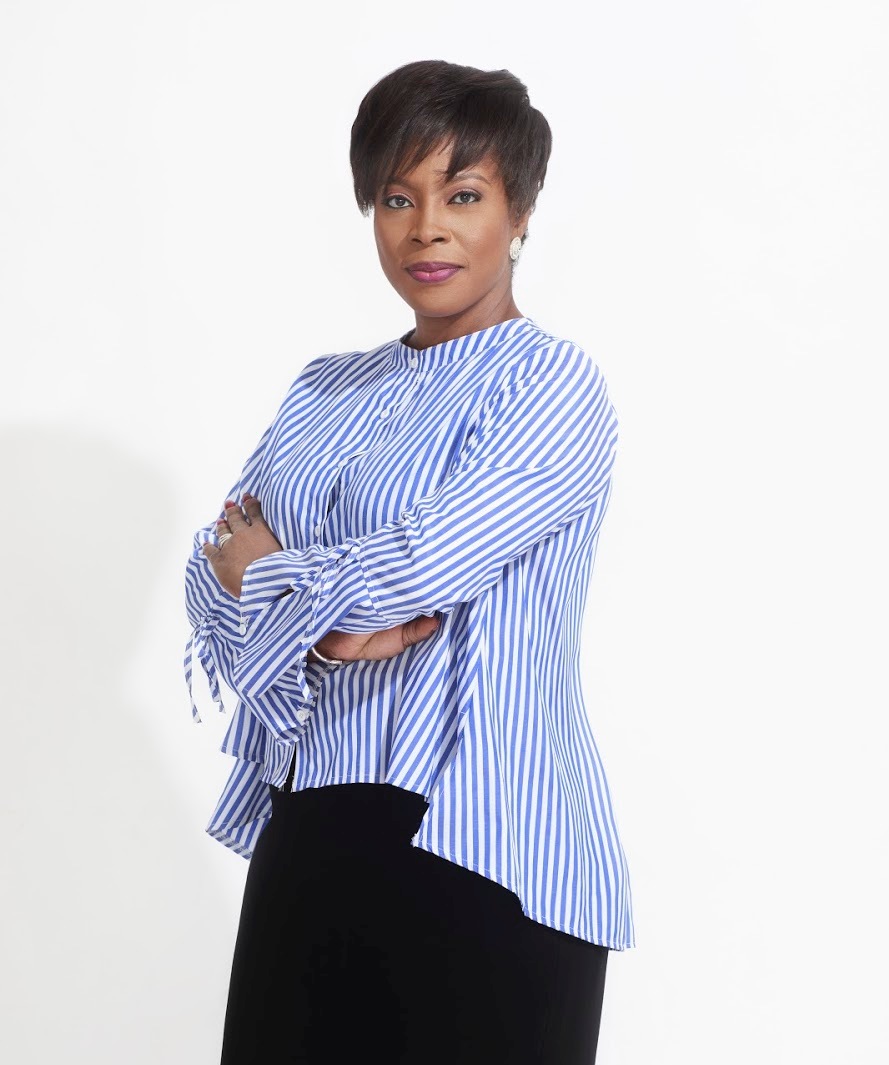 Country director of Google Nigeria, Juliet Ehimuan has been recognized by the London Business School as one of thirty people who are changing the world. A technology expert, Juliet Ehimuan is at the forefront of initiatives to empower billions in Africa through digital technology.
Juliet Ehimuan wants to raise human dignity by helping to develop human capacity and create opportunities for growth. But Ehimuan is not a charity boss or a UN chief. As Country Director of Google Nigeria, she's a global tech leader whose contributions to technology and entrepreneurship have won her multiple awards and recognition, including being named one of Forbes' 20 Youngest Power Women in Africa and featuring in the third series of the BBC Women of Africa strand, Power Women.
"With our technologies and economies today, it's more important than ever to not leave anyone behind," she says. "Technology has the power to create a level playing field. Putting technology in the hands of people allows them to create their own opportunities."
With Juliet Ehimuan at the helm, Google Nigeria is providing free digital skills training to 10 million Africans in five years. So far, through a combination of classroom and online lessons, three million have been trained. In Africa, where 11 million people enter the job market every year to compete for less than three million newly created jobs, the digital skills project is providing a much-needed boost; not just to Nigeria, but the whole region.
"The biggest problem in the world is disconnectedness," she says. "Now, with a smartphone, you can be connected to anyone else in the world, or to any information you need, in seconds. That's empowering."
Ehimuan, who graduated from London Business School's MBA programme in 2008, has witnessed first-hand how technology can change lives. From the farmer who identified the ants killing his crops and saved his harvest by looking at photos of affected crops online, to the young man who became a globally acclaimed videographer by staying up all night to watch YouTube tutorials, she knows who she needs to reach.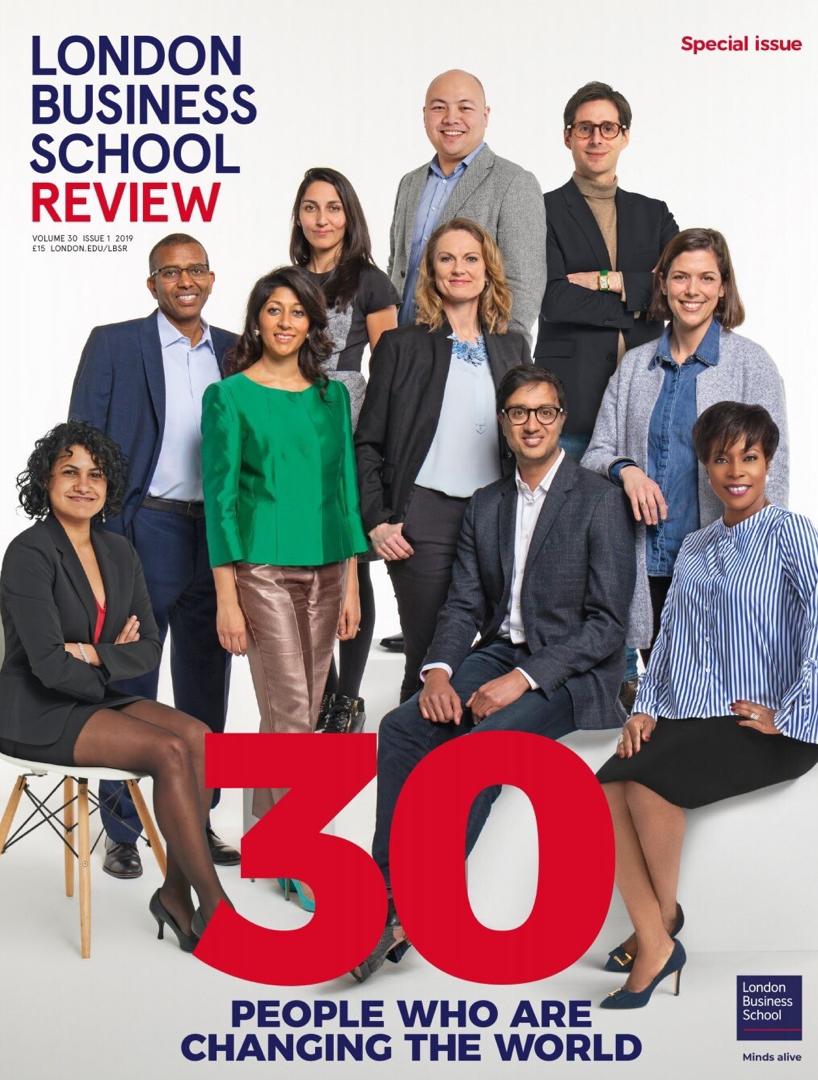 But a vision without a goal "is just wishful thinking" for Ehimuan. Tangible ambitions need measurable impact, so through Google's Developers Training programme, she and her team are training 100,000 developers over three years and offering scholarships to current and aspiring African developers. One woman (she uses this example because it's exciting for her to highlight female participation in technology) was able to increase her earnings tenfold as a result of becoming Android-certified.
Juliet Ehimuan is Excelling in a Male-Dominated Field
As a woman in tech herself, Juliet Ehimuan is in a global minority – and the statistics on women in STEM professions in her own region are even more alarming. Was this a reason for her career choice? "No," she says. "I loved the arts as much as the sciences growing up." Medicine was an option, but she didn't have the stomach for it: "When I started my first degree, computing was a new wave, so it was great for me to ride it."
As a child, Ehimuan was taught that she could do anything if she tried hard enough. Raised alongside four sisters and two brothers by a mother who lost both her parents as a young child and devoted her life to instilling kindness and courage in her own children, she says she had the best possible role model. "She had a saying: 'It's not the life that matters, but the courage you put into it.' I saw her demonstrate that courage so many times, in a society where women are not always uplifted."
Her mother passed away in October 2018. In Ehimuan's role as a mentor and coach, she passes on some of her mother's wisdom. She coaches young people to become self-leaders through her 'Beyond Limits' initiative. "I tell them to always apply themselves and make the best of every circumstance. Every situation offers an opportunity to learn, grow and define who you are," she says. "Always do your best, always expand your horizon. You never know what is around the corner."
In a world where the pace of change means a surprise is around nearly every corner, Juliet Ehimuan believes the work she is doing puts humans in the driver's seat: "People fear that we're going to be taken over by robots and become unrecognisable, but it's up to us to make the decisions that align with our own morality and sense of humanity. The pace of change can be an enabler for communities. Farmers who can get answers to what is wrong with their crops in seconds, instead of days, save harvests."
The Next Billion Users
In 2019, the majority of farmers still do not have that option. Over half the world's population has no access to the internet, with four out of seven billion people – mostly in emerging markets – not connected to the web. Ehimuan leads an initiative called 'Next Billion Users' for Africa, where 70% of the 1.2 billion population are under 30.
"The opportunity to shape the future direction of technology for these next billion users is incredible," she says. "The skills that we give them will enable them to connect with their global counterparts and make a significant impact on the region by creating jobs and developing communities. I see technology leverage solutions all the time. The impact we make in Africa will affect the rest of the world."
A young mother in a remote village in Nigeria with a smartphone can now access the same information as a Silicon Valley CEO. This, Ehimuan believes, is the true power of technology. Her ambition to raise human dignity stems from her long-held conviction that we all have an inbuilt capacity to do more. "The power of the human spirit lies in its striving to always do better," she says. "All we need to do is give people the tools and they'll do it for themselves."