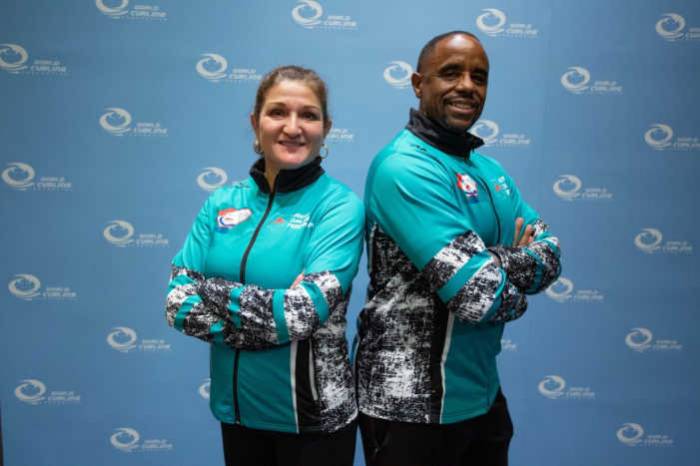 Tijani Cole and wife, Susana Cole placed Nigeria in curling history books when they defeated their French opponents 8-5 to become the first ever African nation to win a curling game at the World Mixed Doubles Curling Championship last week at Stavanger, Norway.
For those wondering what the sport is all about, Curling is a game played on ice by teams who are required to slide a large flat stone with a curling broom towards a target area to earn points. The win may not been enough to qualify the Curling Nigeria team (Broomzilla, as they are tagged ) into the round of 16, but their milestone win is something worth celebrating and we have highlighted 3 valuable lessons to learn from the historic couple.
NEVER GIVE UP
Tijani and Susana Cole had lost all their previous games at Sørmarka Arena. Despite their 20:0 loss to Czech Republic, the Curling Nigeria duo did not back down. Rather, they made a triumphant comeback. In life, we are faced with tons of set backs which can really cripple the mind and push many to the point of giving up, but the Coles victory show us once again that with great determination and perseverance, we can truly achieve greatness.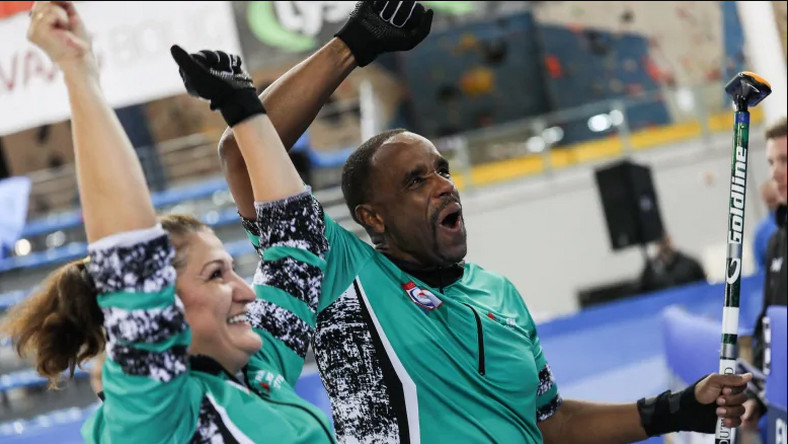 DREAMS DO COME TRUE
"What a great dream to share this with your best friend, my wife," Tijani said. "You go through so many trials and tribulations. It's been a long journey." 
Every great achievement was birth off a dream or goal just like these history makers, Tijani and his Canadian wife, Susan. Having taken interest in Curling 3 years ago, the pair had dreamed of the day they would win the sporting event and they worked passionately to see their dream come to life. By the end of the day, even though they did not have enough points to qualify for the round of 16, they made history with their victory over France as well as their participation at the event.
YOU NEED A COACH!
Every successful person, regardless of their career field, has a coach or has at one point, worked with a coach. In an interview with the victors, they revealed that their coach, Ellery Robichard had motivated and believed in them providing the right energy for the couple to chase their dream. "All of our hard work has paid off. We did it," Susana said.
More Monday Motivation posts here 
Written by Ozumba Somtonna Abodunde