"Not all heroes wear capes," some wear hijabs. As we advance in Black History Month, we continue to shine the spotlight on Nigerian men and women who are doing great things both locally and globally. Today, we celebrate Aisha Yesufu – Nigerian Socio-political Activist and Co-convener of the Bring Back Our Girls Movement.
Aisha Yesufu
"I want a level playing ground for everybody where the woman who sells groundnuts or is frying Akara or the motorcyclists should be able to get jobs based on their capacity and ability and not on who they know."
Aisha Yesufu is known as one of the co-founders of the Bring Back Our Girls Movement, working to rescue the schoolgirls kidnapped in Chibok, Borno State, Nigeria, by Boko Haram militants in 2014.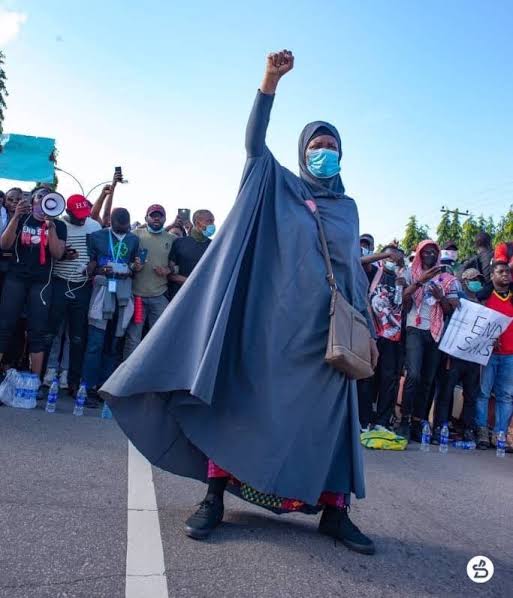 Yesufu was born in Kano State to Edo parents and raised in Kano. She experienced the difficulty of being a girl-child in a heavily patriarchal environment. In her words, "By the time I was 11 years old, I did not have any female friends because all of them had been married off but I wanted to be educated and leave the ghetto." Aisha Yesufu recounts,"Most of my mates were almost grandmothers when I married at 24."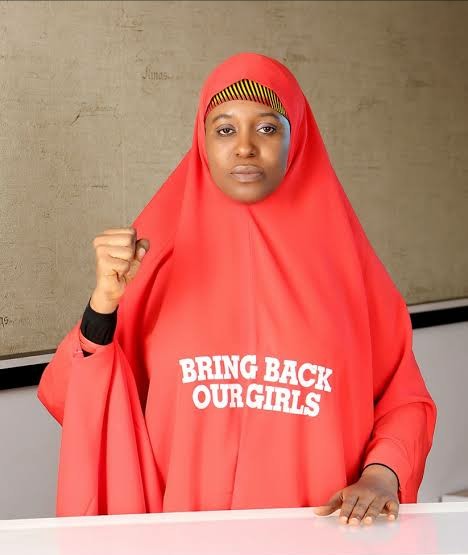 Yesufu was among the women protestors at Nigeria's National Assembly, in the nation's capital, Abuja, on 30 April 2014. Yesufu has also been at the forefront of the End SARS movement, which draws attention to the excesses of a controversial police unit in the Nigeria Police Force, called the Special Anti-Robbery Squad (SARS). Yesufu has said she "would not leave the fight against End SARS protest in Nigeria for her children."
Mrs. Yesufu was on the list of the BBC's 100 Women announced on the 23rd of November 2020. She also was cited as one of the Top 100 most influential Africans by New African magazine in 2020.