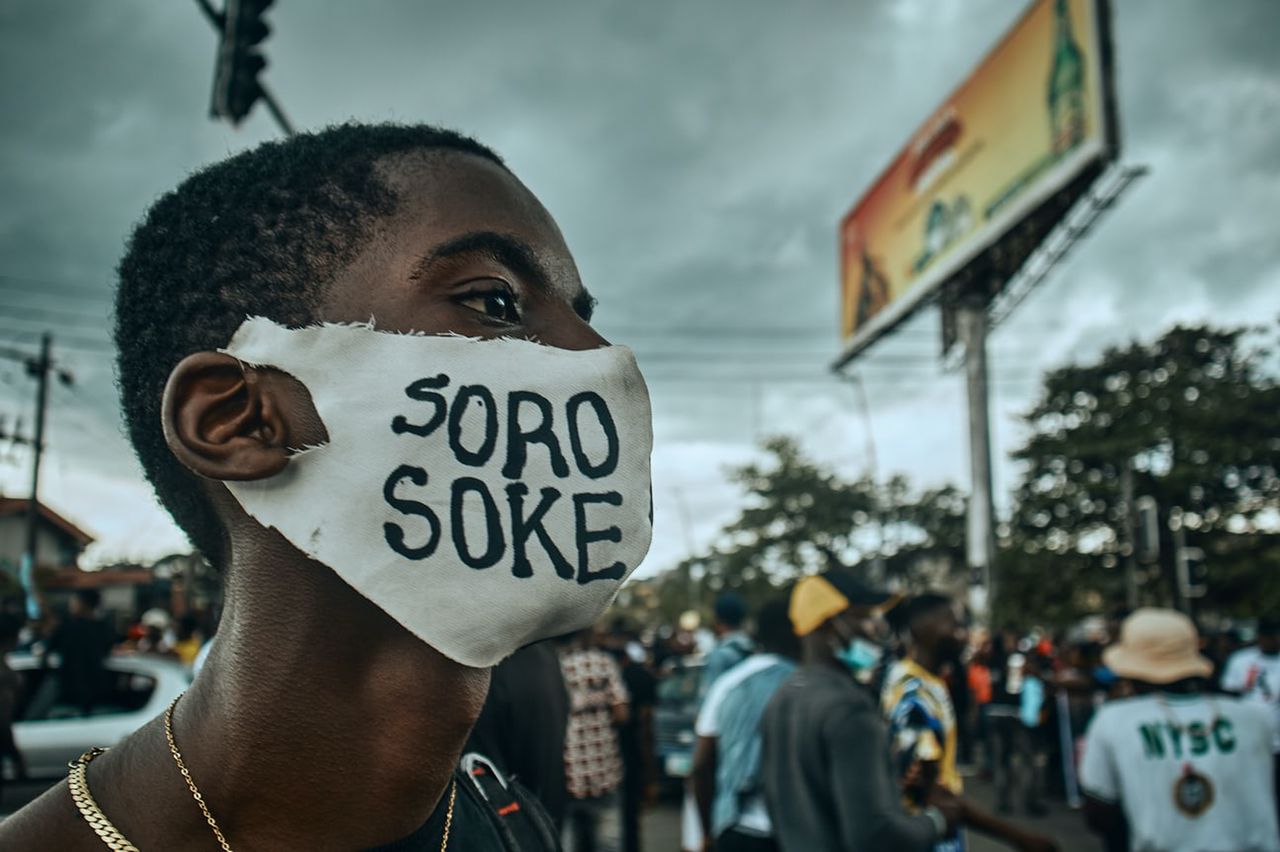 World Social Media Day is widely celebrated on June 30; and its essence is to celebrate and appreciate the positive influence of social media. The impact of social media cannot be overemphasised. Especially during times like this when a lot is going on such as wars, conflicts, government policies, and so on. In Nigeria, it is no different. And the effect of social media, especially Twitter in creating awareness and enlightenment is outstanding. Activism in Nigeria and the world is at critical levels.
In this article, we'd examine the impact of social media on activism in Nigeria. 
The role social media played during #ENDSARS
One major case of activism in Nigeria was the #EndSARS protest; a tragic event that started out as a peaceful protest against police brutality. However, things escalated so fast that it turned into a full-blown riot that spiralled out of control. The protest itself ended abruptly after the peaceful protesters were shot at by unidentified men of the Nigerian security outfits.
On the 20th of October when this incident occurred, there were no media outlets to share the story, other than social media. Everyone watched via DJ Switch's Instagram live the real-time footage of what was happening at the Lekki Toll Gate. The IG live video and other collaboration of hashtags on Twitter, tweets, and retweets, woke the international community; such that prominent individuals in international communities were alerted and joined the social media battle.
In the same vein, social media has played a huge role against the alteration of historical facts about #EndSARS protest; which would pass to the next generation. Regardless of how facts are altered in textbooks; the next generation can easily access and read for themselves, what truly happened during the #EndSARS protests.
The role social media plays in exposing kidnappings and killings
Times have truly changed. With a simple tweet, stories can be uncovered and people easily located. Sadly, however, some people die before they are found but social media has fastened the processes of locating others; and also taught lessons to some. For example, the story of Hiny Imoren who was raped and killed sent shivers down everyone's spines. But no one could have known her story if her friend hadn't brought it to social media. A simple tweet asking people to find Hiny, who had supposedly gone for a job interview but was taking so long to return got people searching until she was reported dead. However, it also made people learn that job interviews were another avenue for kidnappers to carry out their evils.
Another classic example is the case of Bamise; a young girl who was returning home from work in a BRT bus but was kidnapped. This sad incidence further proved that nowhere, not even the state government-owned BRT buses, were safe. 
The role social media is playing in youths' active participation in politics
More than ever, Nigerian youths are awakening and demanding better governance. In a way, social media played a huge role in this. It is being used to raise awareness and enlighten the public on why they should get their permanent voters card; and choose right as young citizens (Gen Zs and millennials), only understand the language of the social media. #GetYourPVC.
Also, every movement and misdemeanour is being recorded on phones for the public to see. This practice is heightening the levels of individual awareness. For example, when Igbos were refused the right to register for their voter cards; there was an uproar on social media condemning the act. 
This article was written by Sola Tales.