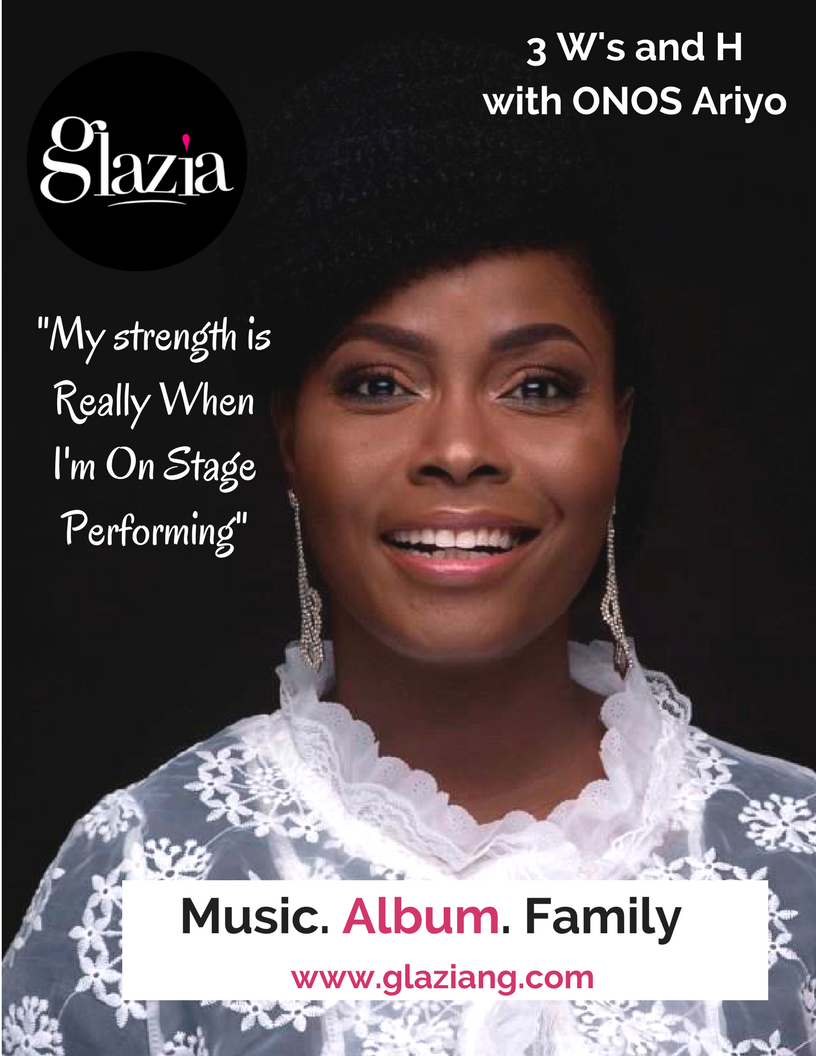 Talk about a lady with a powerful voice and you can think of ONOS Ariyo. Like fine cream, her voice glides over your skin and when she needs to take the pitch higher, it doesn't feel like a shout, she just takes you on a vocal journey and makes you feel all that the song is asking you to feel. One of the most remarkable things about her is the sincerity in her worship; perhaps this is why she's been fondly dubbed "the oyel (anointing oil) minster" by peers and leaders.
Singer, song writer, wife and mother, ONOS says she loves to worship God. She started singing at the tender age of 6 in different choirs and groups from primary to secondary and university in her home state of birth and origin, Delta state, Nigeria.
Today, ONOS is a lead singer at the House on The Rock Church and has performed in front of hundreds of thousands of people. From the world's biggest concert, The Experience Lagos to mega churches, personal concerts and more, ONOS serenades her audience with her powerful voice, welcoming them into the presence of God.
We chat with the remarkable singer on her new album, the Nigerian Gospel music Industry, family and so much more…. Grab a drink and enjoy!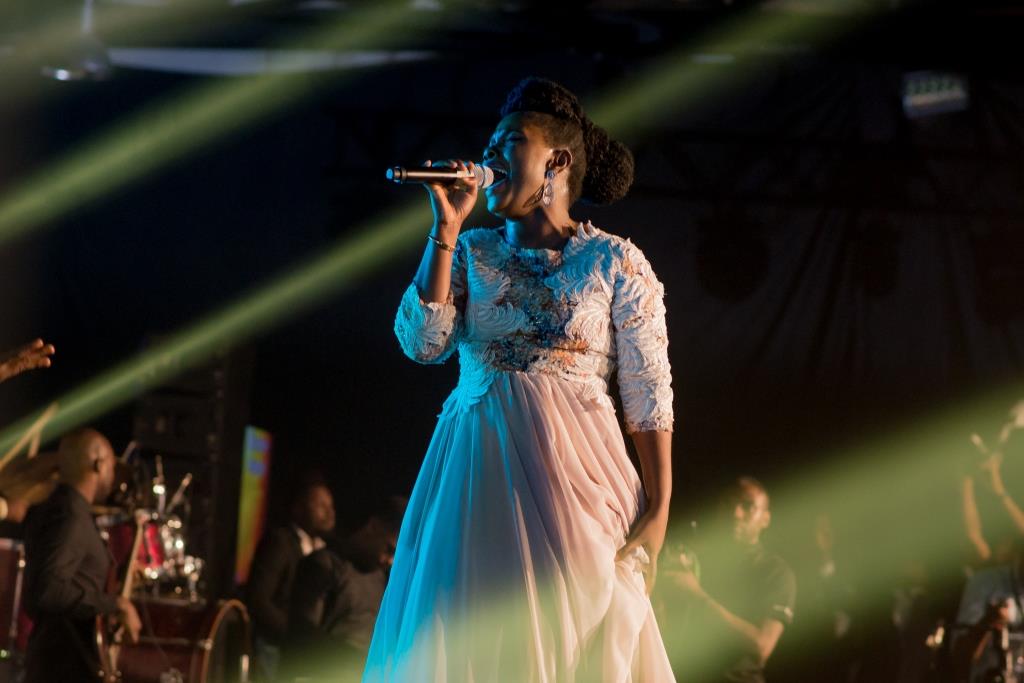 GLAZIA:  Firstly, congratulations on your recent album launch and a successful concert!
ONOS: Thank you very much
WHAT 
G: Your album is titled – Songs From The Place Of Prayer, what influenced that name and the need to create this worship album?
O:  All the Songs in the album I got them during my prayer time and because in 2015 I told God the next album I want to record, I want it to be a worship album so with the way the songs came to be and place in which I got them, I couldn't think of any better name to call the album that to title it Songs From The Place Of Prayer 
G: What would you call your sound?
O: I think when people hear a song from ONOS the first thing they connect with is SOUL
G: Live in Concert with ONOS – how did that concept come about?
O: As an artist, over the years I've come to realize that my strength is really when I'm on stage performing. So, most times when I want to put out a body of work, I always love to have a concert so people can have a feel of where  the music is coming from and connect easily to the songs hence the Live in Concert with ONOS.
G: What made you go in this direction for your third studio album?
O:  it is my 3rd project and most times you learn from the mistakes you made in the 1st and 2nd so I thought to do a lot of things differently with the 3rd album
HOW 
G: Did you get to where you are today? (Briefly tell us about your journey in the music industry)
O: It has been a long time coming. My 1st album Keep Moving was released in 2010 and then 2014 I put out the 2nd, No Limits. That was the album that had Alagbara, the song sold that album because it became an anthem in churches across nations. Being a regular feature on the largest gospel concert in the world, "The Experience" organized by Pastor Paul Adefarasin has also helped me in my music journey till date and then came the newest baby which is the Songs From The Place Of Prayer album. So,I'm grateful to God for every lesson learnt and I can say I've grown with my sound and everything about my music.
G: We noticed the richness in the guest artistes you had for your album launch concert, how did you decide on who will be a part of the big day? What was the story you wanted to tell with the artistes and the songs?
O: My first pick was those who were featured in the album – Victor Atenaga and Preye Odede – and then I had a picture of how I wanted the evening to go, I wanted people to walk into the hall and be hit by the worship, so I created a medley of songs led by my band and also featured Ayo Vincent and Soluchy with Olumide Iyun coming on stage after them.
I wanted an intense worship atmosphere because the album speaks of prayer and worship and I wanted the people to experience that in the concert.
G: Can people get your new CD?
O:  Yes it is available on all platforms online and distributed nationwide by Honesty Music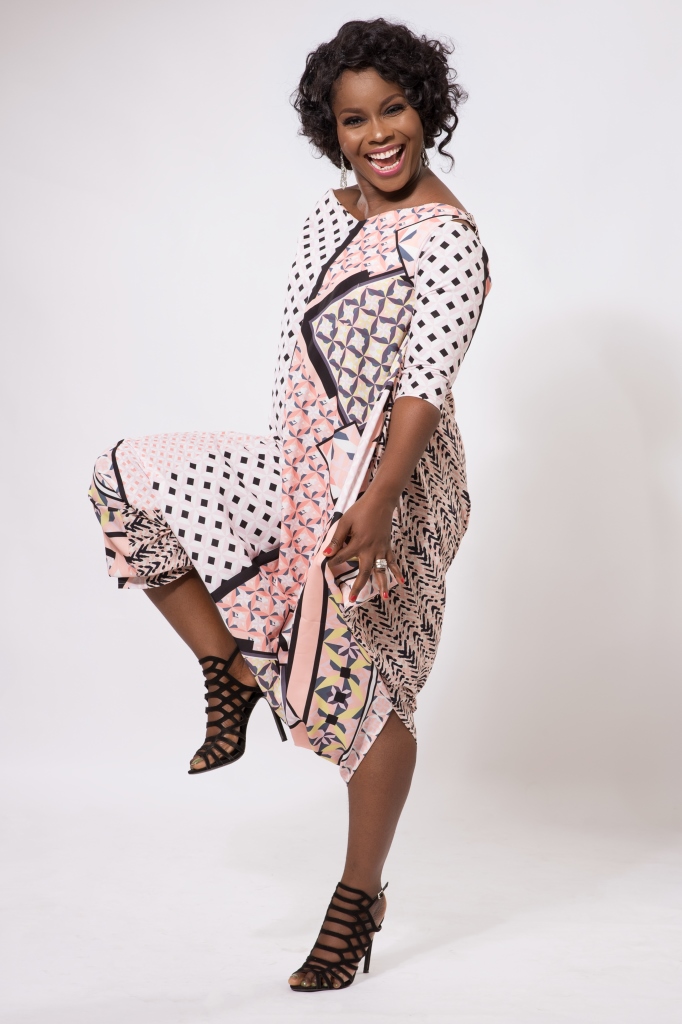 WHEN
G: do you think the Nigerian Gospel Music industry will be as huge as that of the USA?
O: With a lot of hard work, Yes it can be as huge as that in terms of structure and all the works because taking a look down memory lane some years ago I remember when I put out my first single in 2009, there were not many platforms to promote the music and also to get the music to the people now, we have a lot of blogs we have online radios and recently we had the Minstrel app more like our Nigerian iTunes , Spricoco I've put out singles on these platforms and People are buying singles so we are gradually trying to get people to pay for the music and not just expect to get it for free so l strongly believe with a lot of input from every artist we will get there.
G: do you decide that it's time to take a break and recharge your creative batteries? What do you like to do outside of music that contributes to your musicality and rejuvenates your creativity?
O: For me, I love to make music as the song comes when I'm not singing I'm watching a movie , window shopping, listening to other artists, watching my live performances and criticizing myself , having a one on one time with the kids.
WHERE
G: is the one place you have performed as an artiste that totally "blew your mind"?
O:  That will be The Experience Lagos Concert which takes place every first Friday in December organized by Pastor Paul Adefarasin and his beautiful wife, Pastor Ifeanyi Adefarasin.
BONUS: As an artiste who travels alot, if you had to pick only one beauty product to travel with for a performance, what would it be and why?
O: My lipstick (lol)
Get a chance to win an autographed copies of ONOS' Songs From The Place of Prayer album this week. Stay tuned to our Instagram page (@glaziang) for details.
Connect with ONOS Ariyo on Instagram 
Interview by Editor In Chief, Omawumi Ogbe