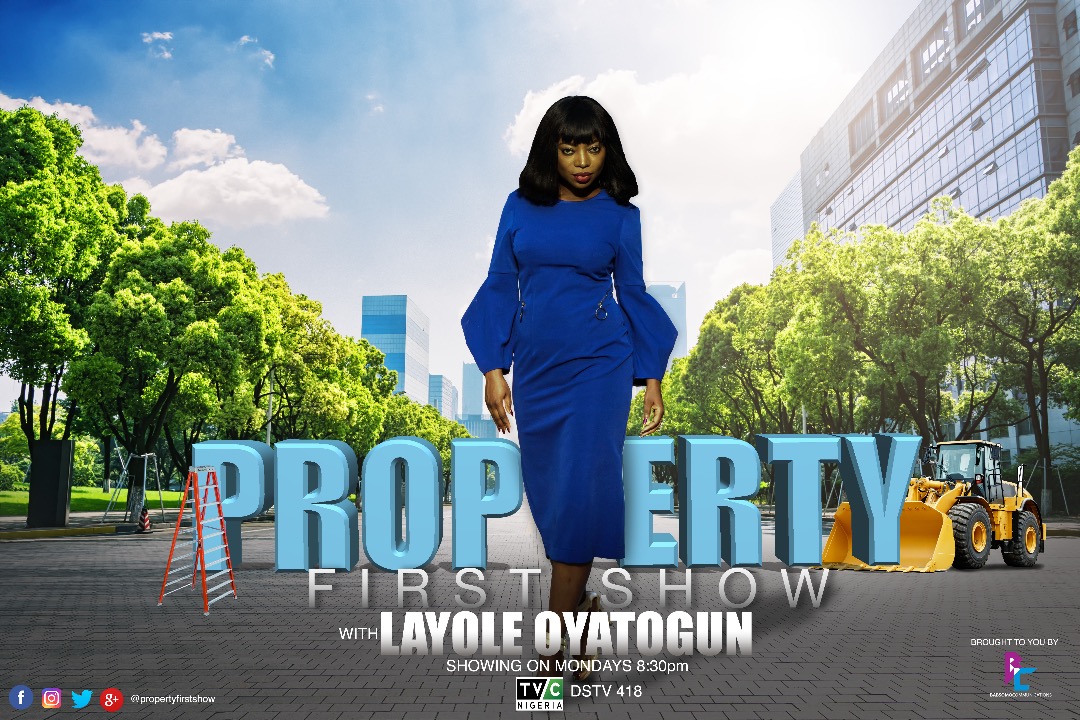 If you have dreams of having your own tastefully designed luxurious property (who doesn't?) or  plan to invest in the real estate sector in the nearest future, you may have a new favorite programme – Property First Show! 
See a pilot episode of the show below
Set to premiere at 8:30pm on TVC News Nigeria, Monday night, Property First Show is hosted by celebrated actress, Layole Oyatogun and promises to be the "go to" show for all real estate matters. According to the producer, Omotoke Balogun-Adetu,  the show is dedicated to bridging the gap between stakeholders in the industry and for clients to get the know-how when purchasing their dream homes. "Real estate experts will be on hand to give insightful analysis and also, proffer solution to different issues in the real estate sector.  "Our Awoof segment is mouthwatering, and the property of the week showcase features topnotch architectural masterpieces you would love to own" Balogun-Adetu further added.
Property First Show airs Mondays, at 8:30PM on TVC News Nigeria, DSTV channel 418, GOTV 45, Star Times, Play TV and BSKYB UK.  The show can be livestreamed online at youtube.com/TVC News Nigeria.
Connect with the show on all social media platforms @propertyfirstshow. For sponsorship and advert placements contact 09020232719 or 08186533938.