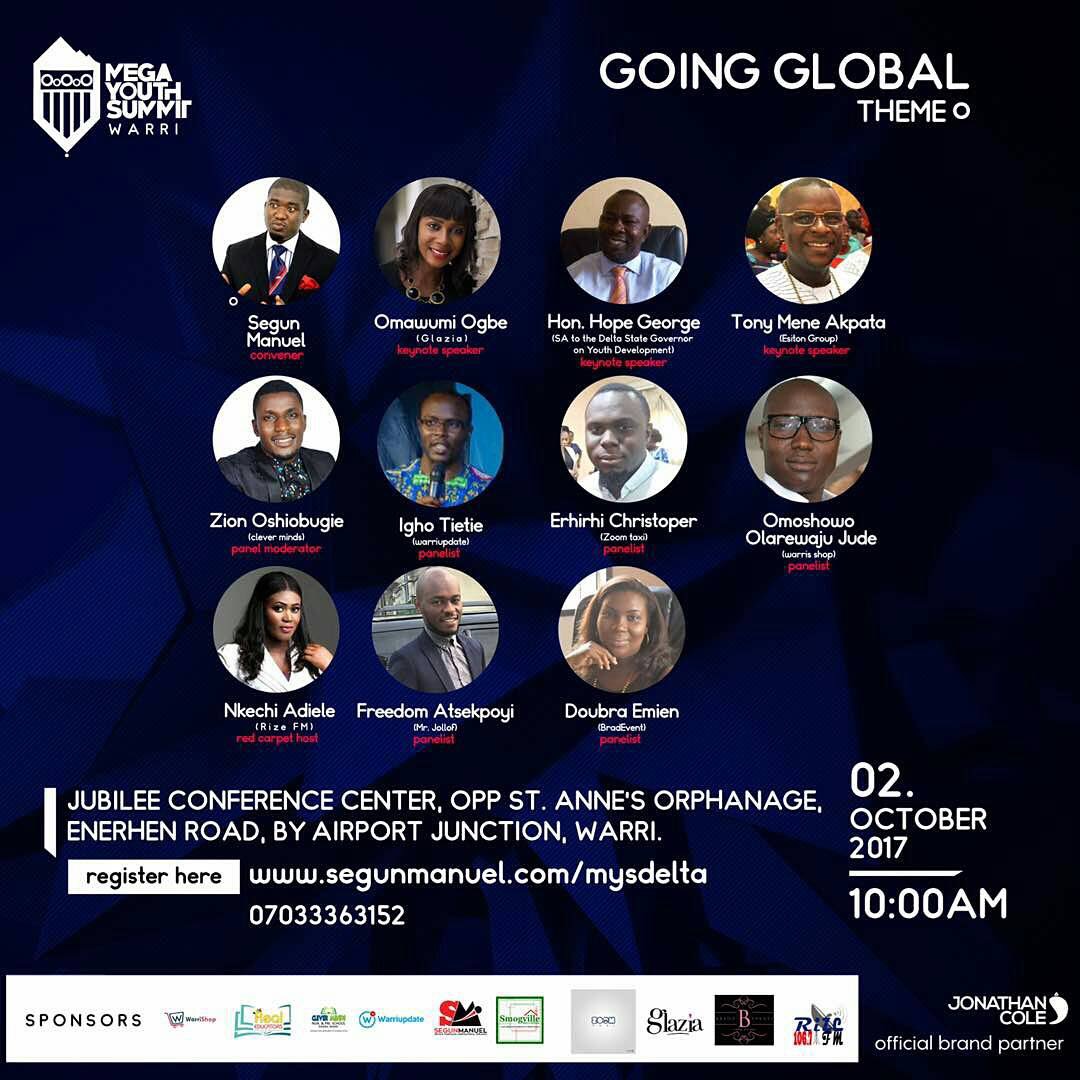 Editor-in-Chief at GLAZIA, Omawumi Ogbe will be delivering a keynote presentation at the 2017 edition of the annual Delta Mega Youth Summit themed Going Global on the 2nd of October in Warri, Delta state.
In Omawumi's words, "Warri is a city after my heart, to come to my hometown and engage with my people like this is a beautiful thing. Thanks to the organizer of the program, Segun Manuel for the opportunity"
Personal finance expert, public speaker and convener of the summit, Segun Manuel, commented on the inspiration behind the event. "The future of Nigeria depends on today's youth. If we don't take care of our youths today, we will jeopardize our tomorrow as a nation". "This life changing event is absolutely FREE and I believe it will revolutionize our nation for good" he added.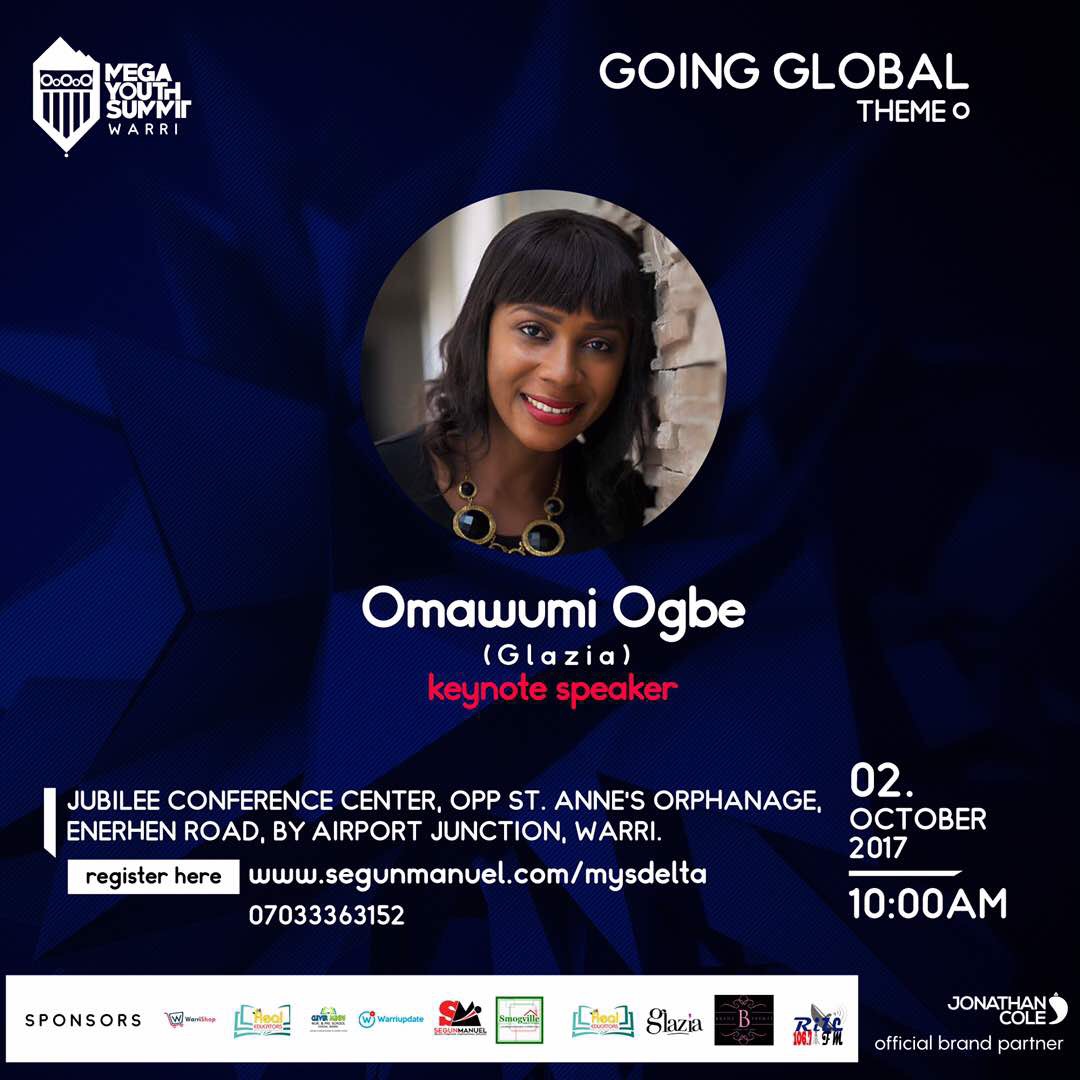 If you are in Delta state, you should make it a date. Access free tickets HERE
More Details About The Event
KeyNote Speakers :
Hon. Hope George ( S.A to the Delta State Governor on Youth Development)
Tony Mene Akpata ( Chairman Esiton Group/ Rize FM)
Omawumi Ogbe ( Media & Communications Consultant and Editor-in-Chief, Glazia Magazine)
Panelists: 
Mrs. Doubra Emien (BradeEvents)
Mr. Erhirhi Christopher (ZoomTaxi)
Mr. Igho Tietie (WarriUpdate)
Mr. Olarewaju Omoshowo (WarriShop)
Mr. Freedom Atsekpoyi (Mr. Jollof)
Panel Moderator:
Mr. Zion Oshiogbugie ( CleverMinds)
Red Carpet Host:
Nkechi Adiele (Rize FM)
Date: 02/10/17
Time: 10.00am
Venue: Jubilee Conference Center, Opp St. Anne's Orphanage, Enerhen road, By Airport Junction, Warri.
We're informed that the event will not only be insightful but promises to be filled with fun activities. Connect with the summit on Instagram @megayouthsummit and join the conversation using the hashtag #MYSDelta2017.