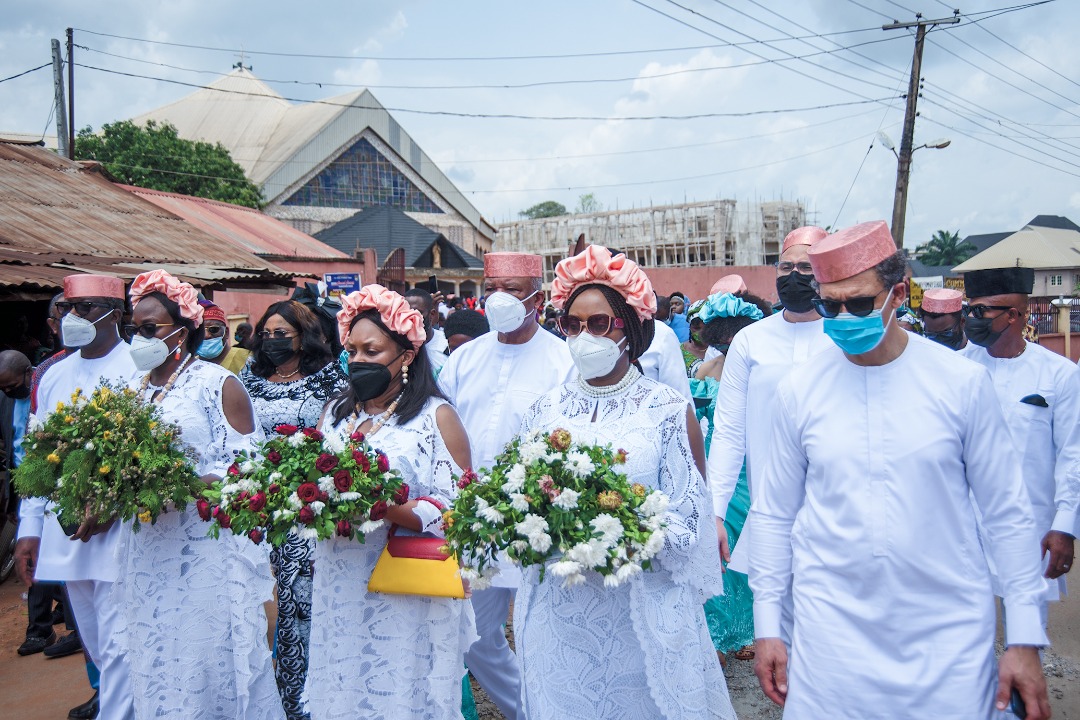 The final journey home of late Mrs. Grace Ifeoma Adichie, first female Registrar of the University of Nigeria Nsukka, and mother of acclaimed writer Chimamanda Ngozi Adichie, finally wound down over the weekend in the wake of several activities lined up to honour her life.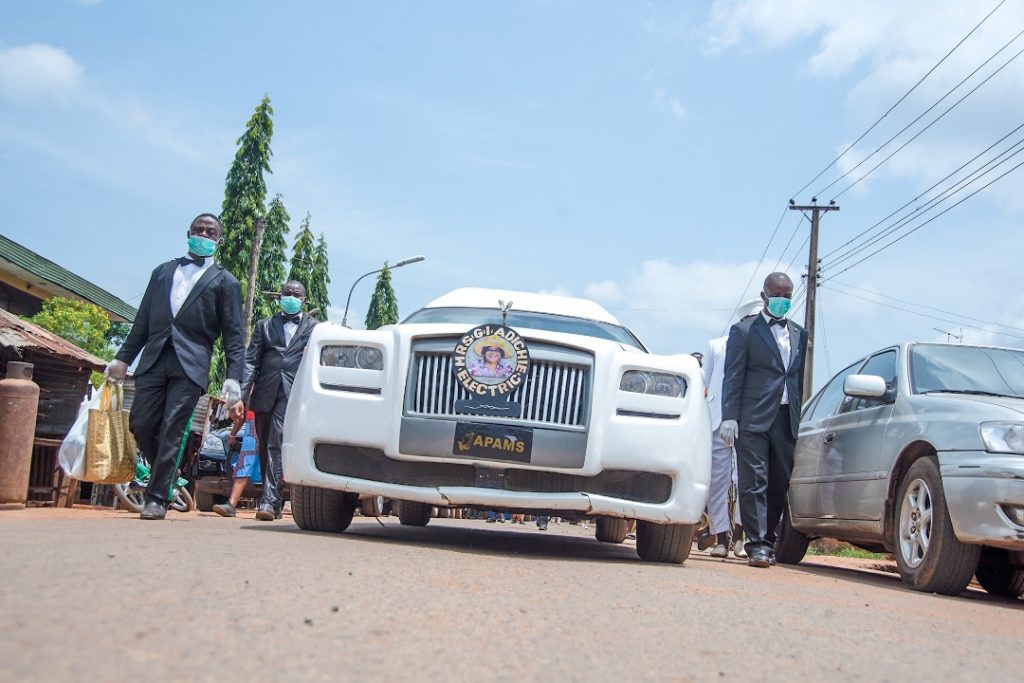 She died suddenly on March 1st, 2021, on the birthday of her husband, Professor James N. Adichie, who passed away just nine months before in 2020. 
A funeral service was held at St Paul's Catholic Church at the Adichies' hometown of Abba, in Anambra state.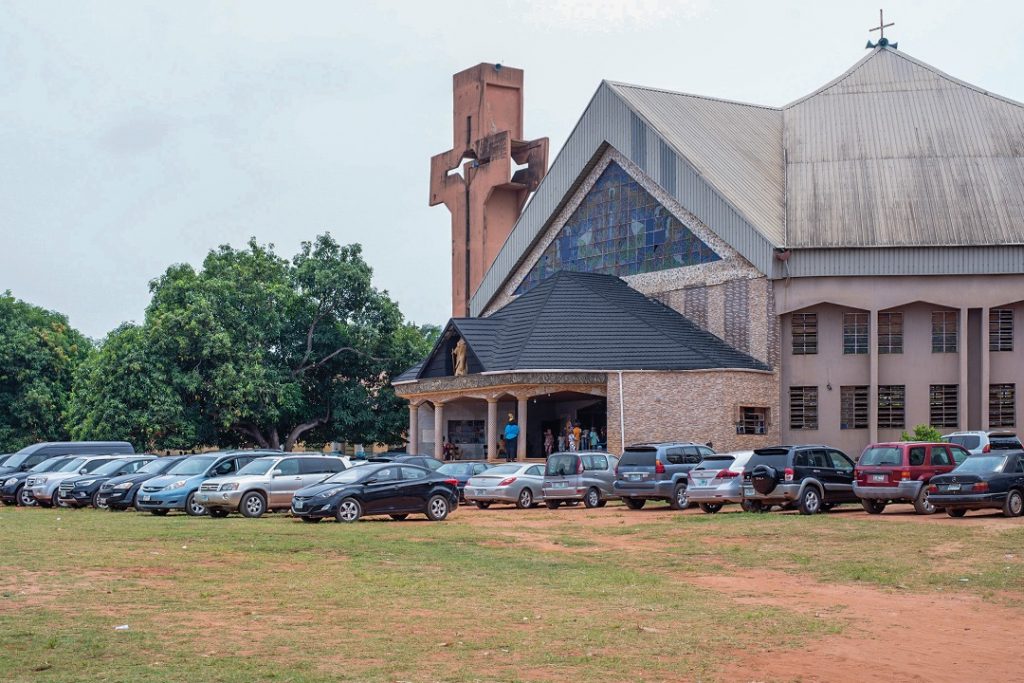 The service was graced by top government functionaries, members of the diplomatic corps, captains of industries, celebrities from the entertainment industry and more.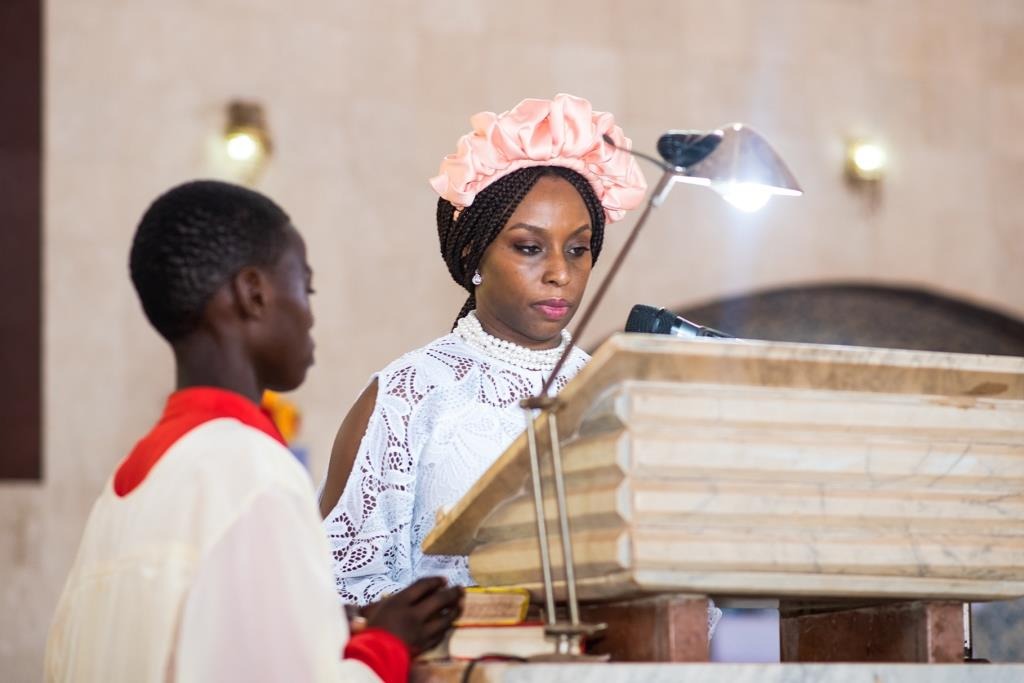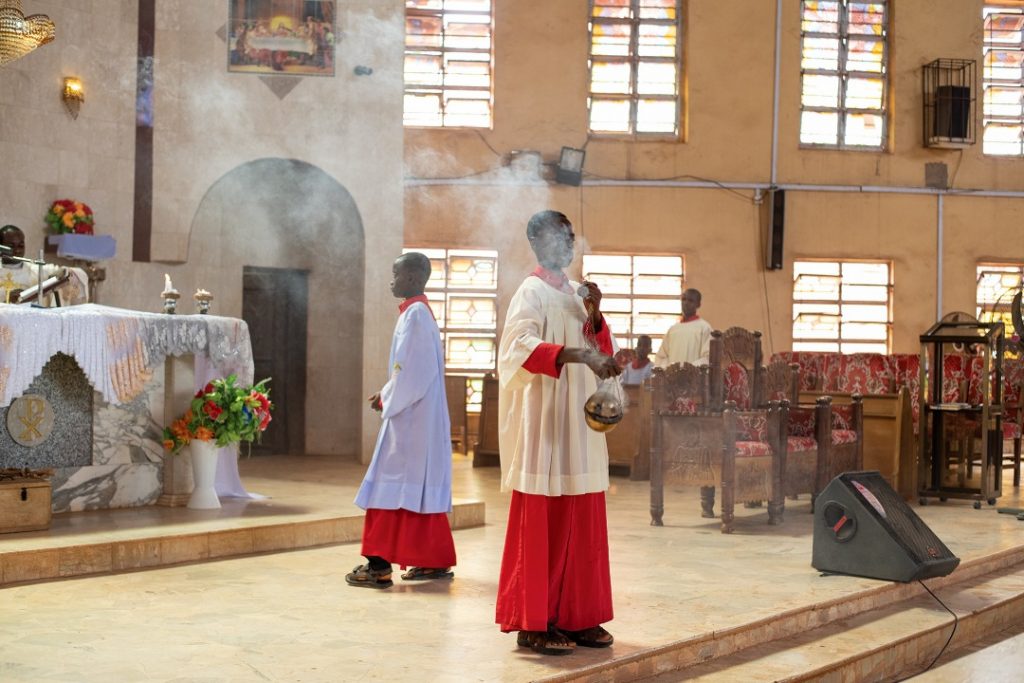 In his homily, the officiating priest described death as a change of address, urging all to remember that they would die one day, hence, the need to live a life of purpose like that of Mrs Adichie which can be emulated by all. He said Adichie lived a worthy life that is evident in the various achievements throughout her career and also her children.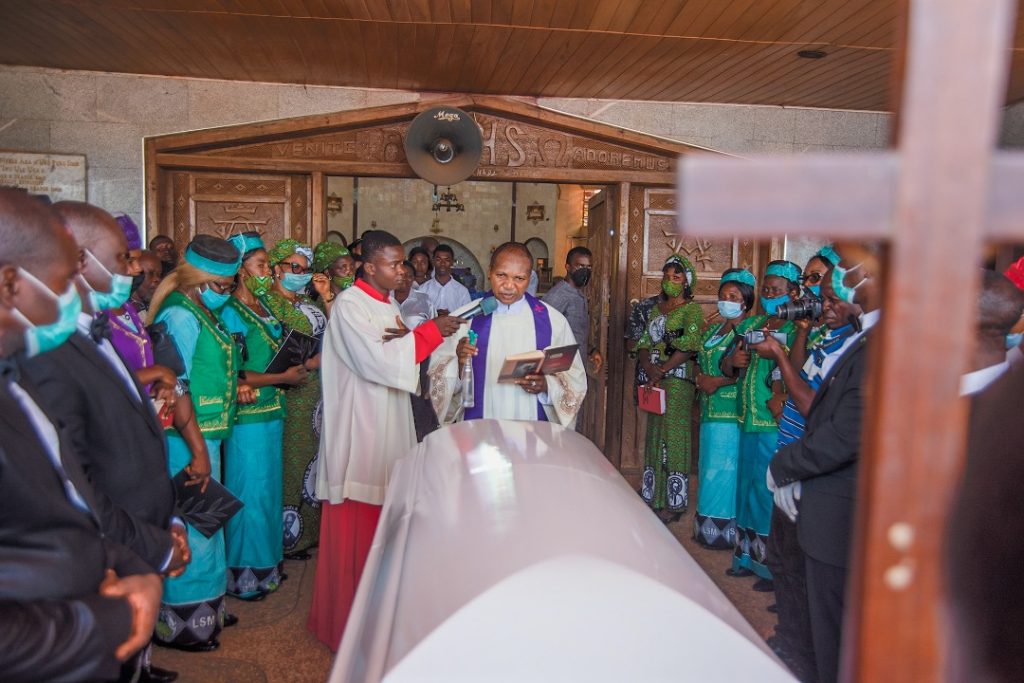 Chimamanda Adichie described her mother as a solid rock and an incredibly courageous woman who led an exemplary life for her children to follow. "She was an incredible mother because she was unconditional in her support for all us her children, and everyone around her.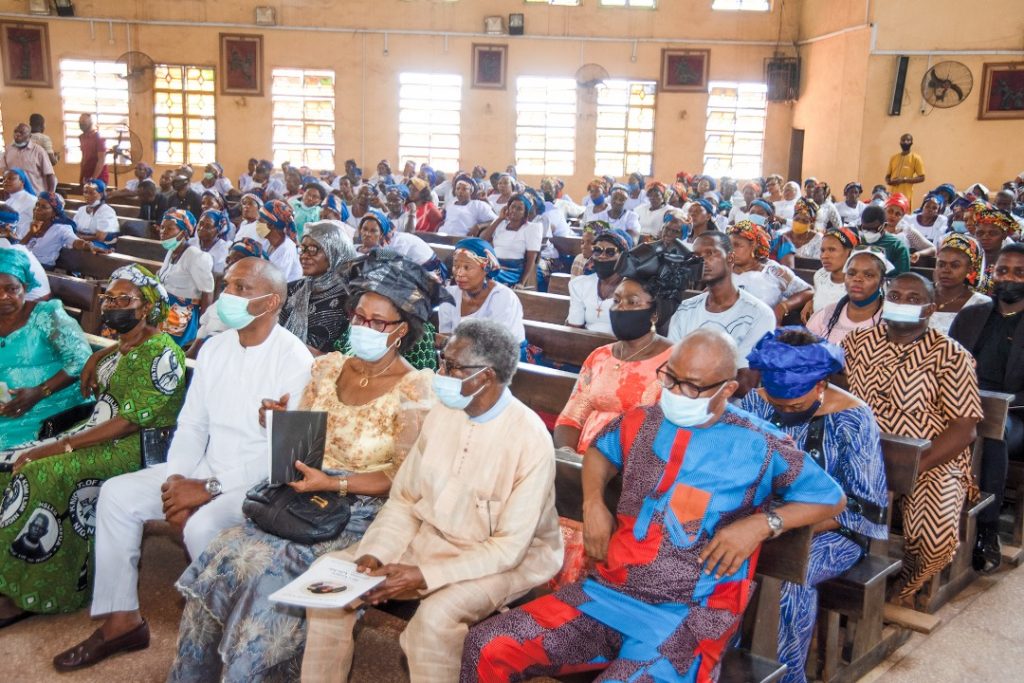 She was our friend'. She also described her mother as one in a million whose motherhood transcended the spheres of her biological children.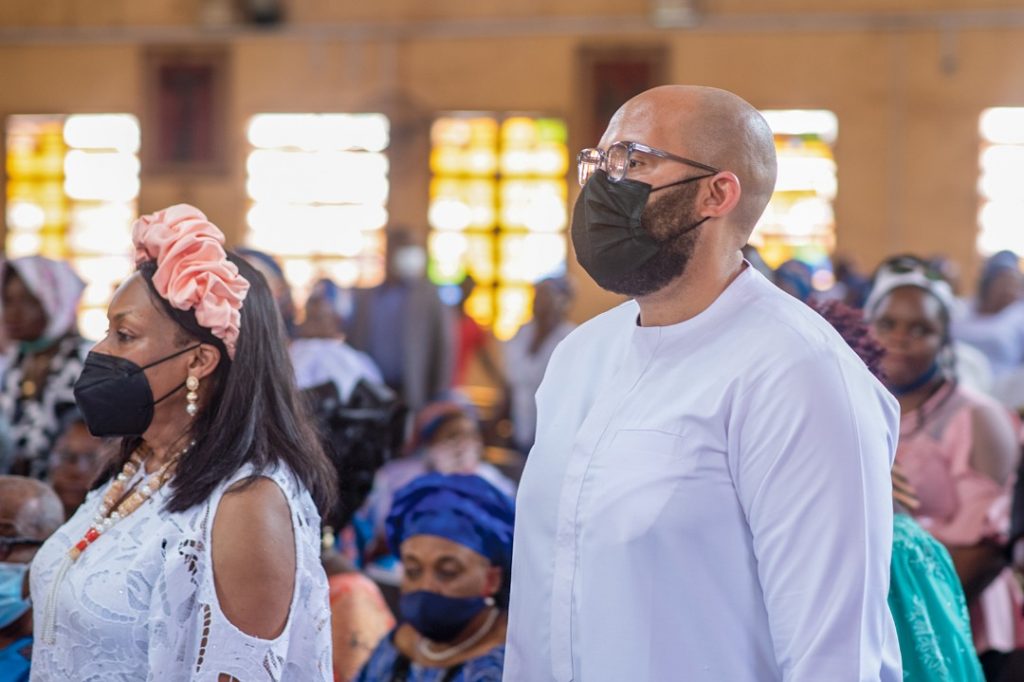 After her death was announced, the Abba residence of the matriarch saw groups, men and women from all over the country trooping in to register their condolences.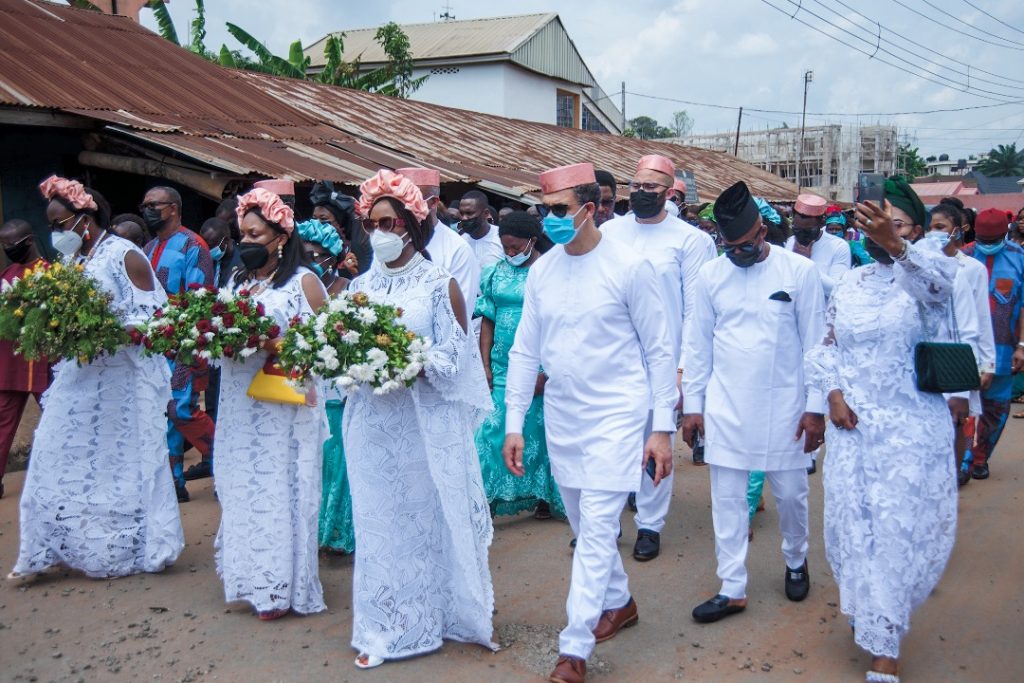 At her lying-in-state held at their family residence, guests paid their last respects to a woman whom many, including the former governor of Anambra state, Peter Obi referred to as "a mother of all and one who was always doing something valuable for the community"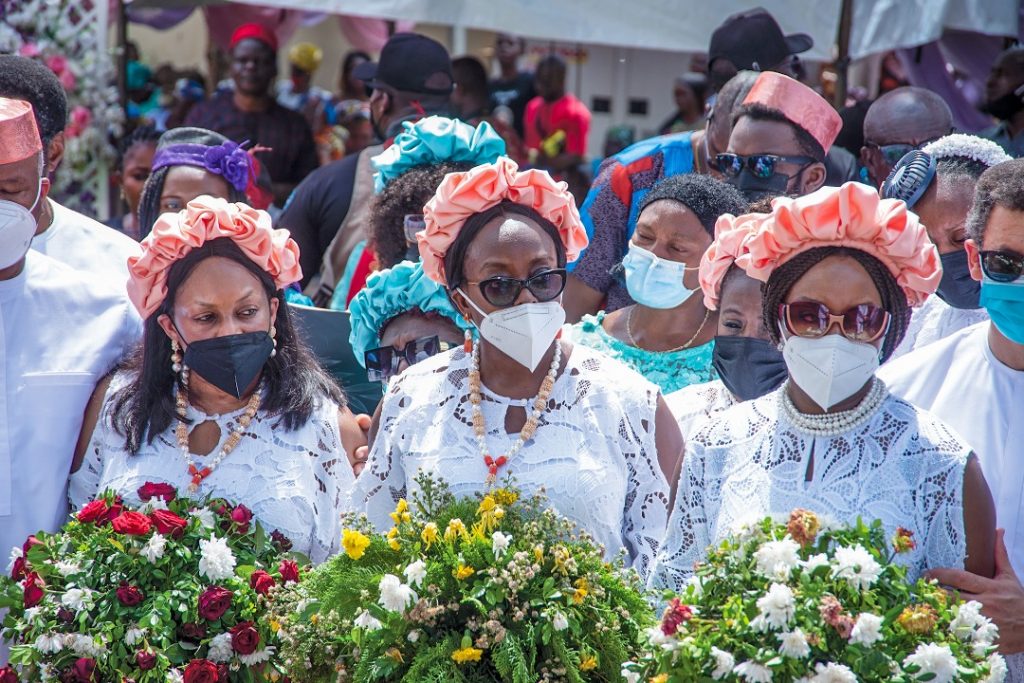 Grace Adichie, nee Odigwe, was born on November 29th 1942 in Umunnachi, Dunukofia LGA, Anambra State. She attended Rosary High School, Enugu and Queen of the Rosary College, Onitsha, obtaining her West African School Certificate in 1960.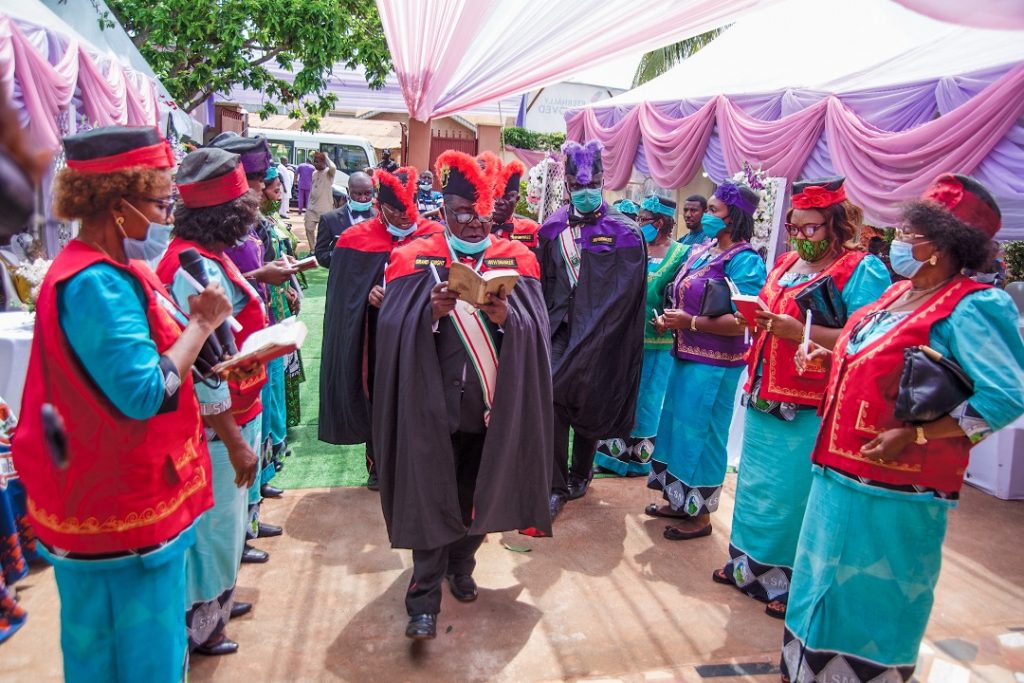 She began her university education at Merit College, California, USA in 1964 and completed it at the University of Nigeria, Nsukka, earning a degree in Sociology and Anthropology.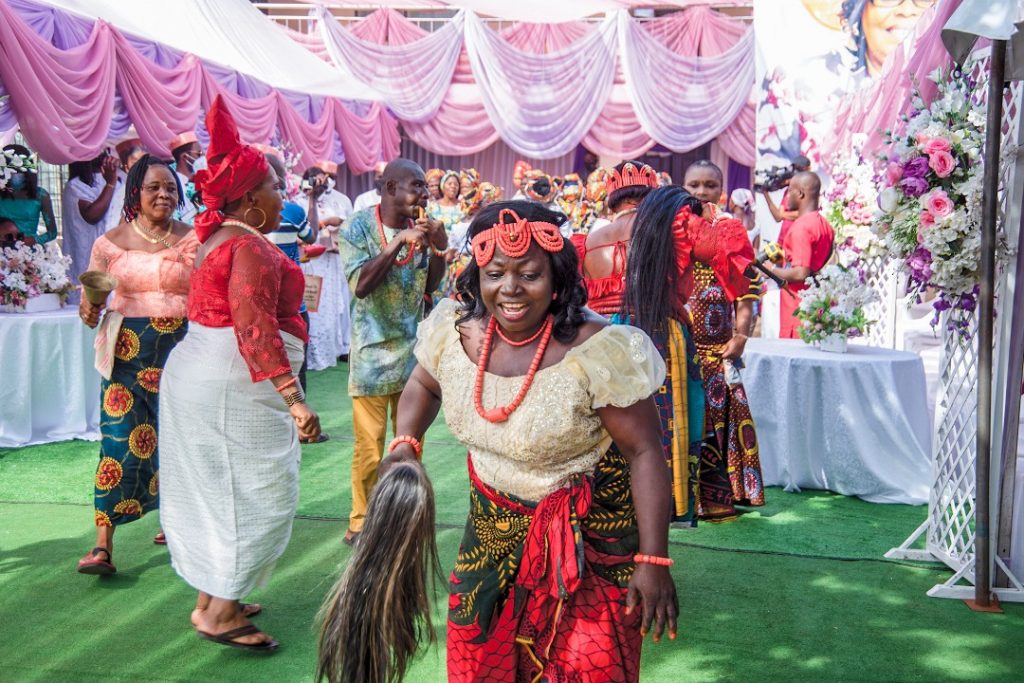 She rose through the ranks at University of Nigeria, Nsukka and made history when she became the first woman to lead the administration of the university as registrar.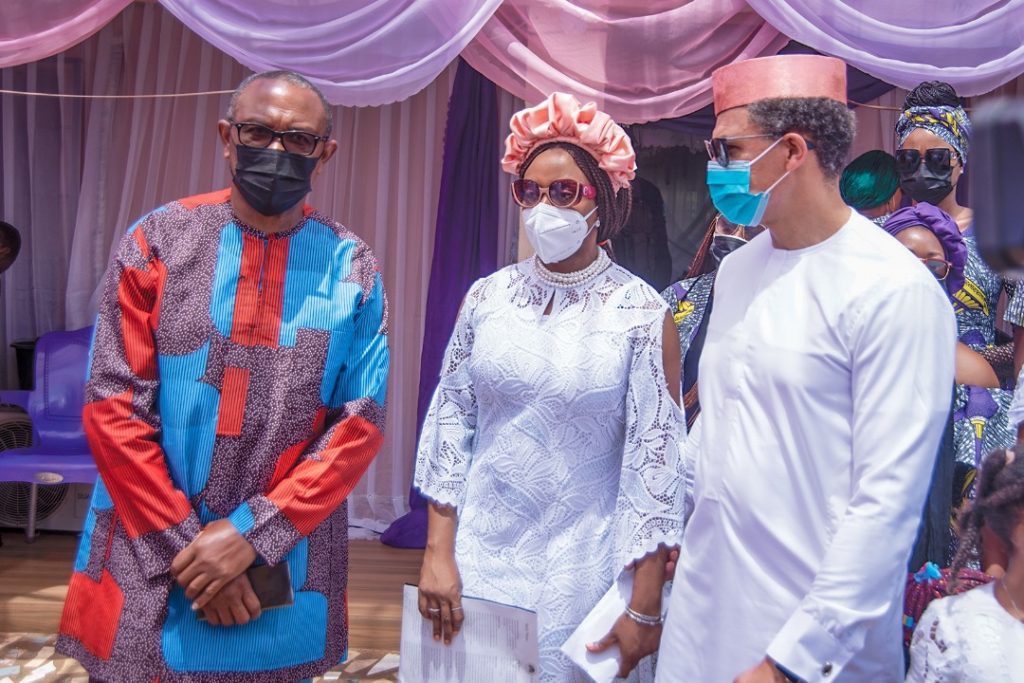 She served on the governing council of the university and its various committees, the Senate and its many committees, as well as the university's convocation and congregation. She was named "University of Nigeria Nsukka Best Administrator" in 2002 and until her passing, Grace Adichie was a permanent member of the Anambra State Universal Basic Education Board (ASUBEB).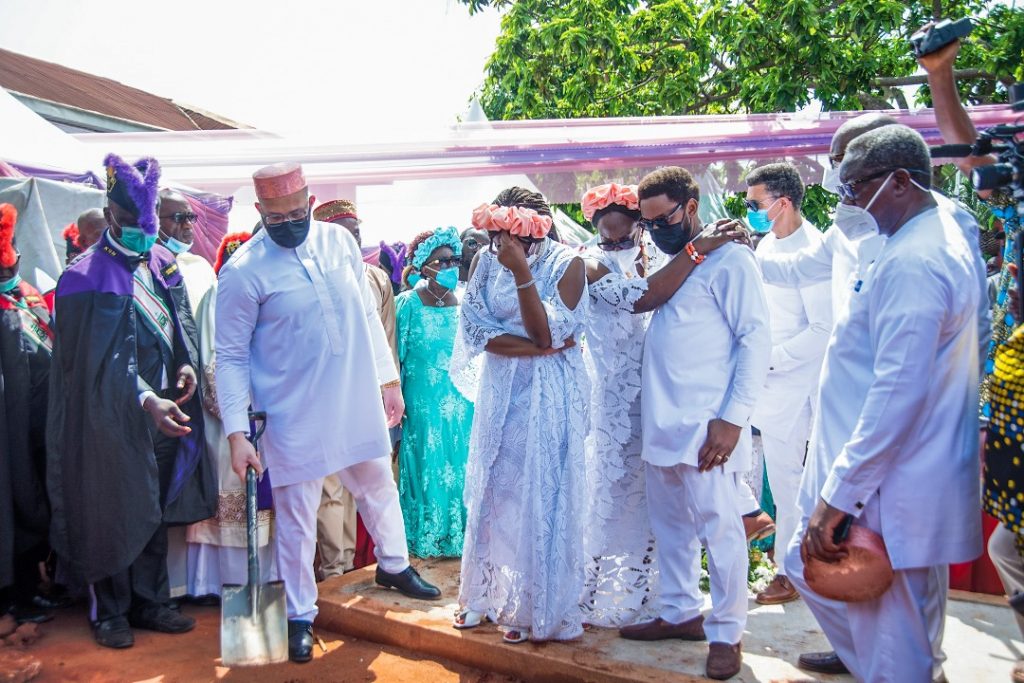 She is survived by her children – Ijeoma, Uche, Chuks, Okey, Chimamanda and Kene; her nine grandchildren, her brothers, a sister, and other relatives.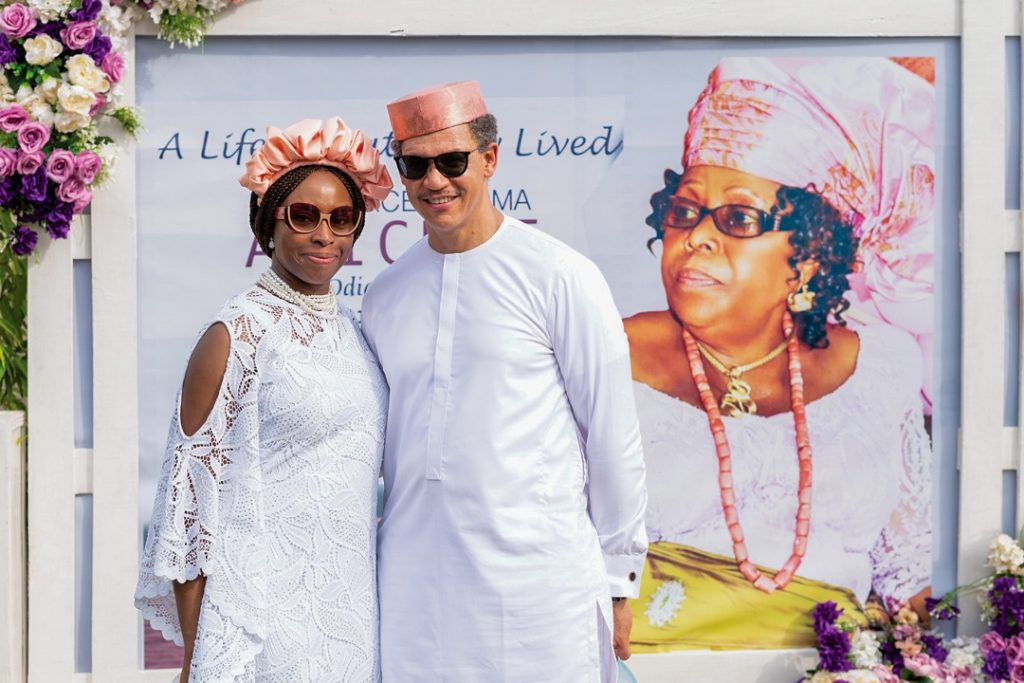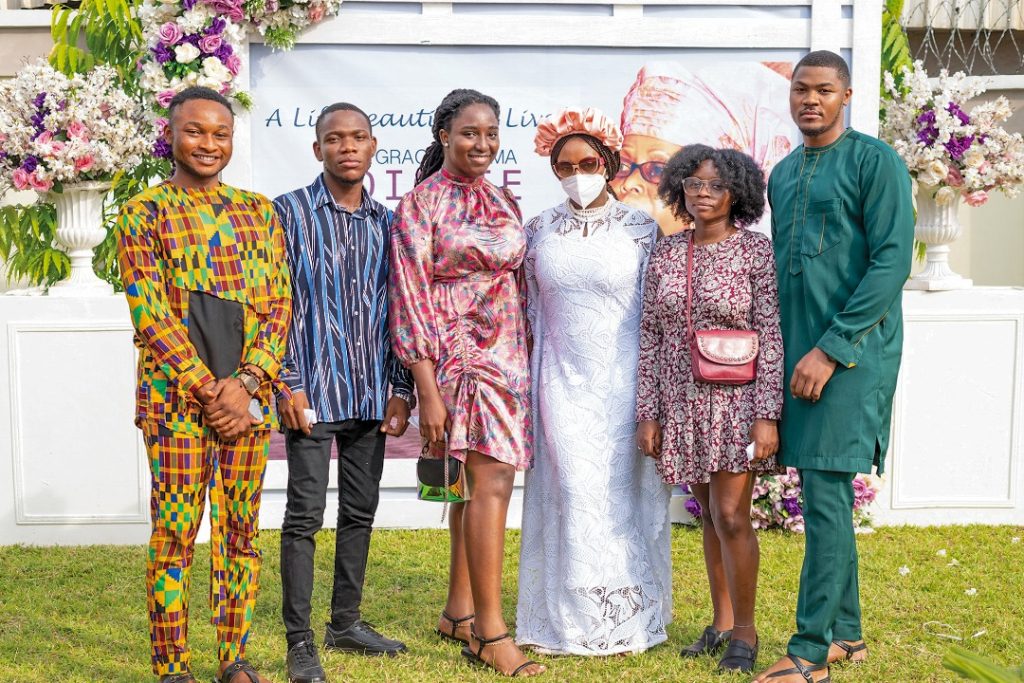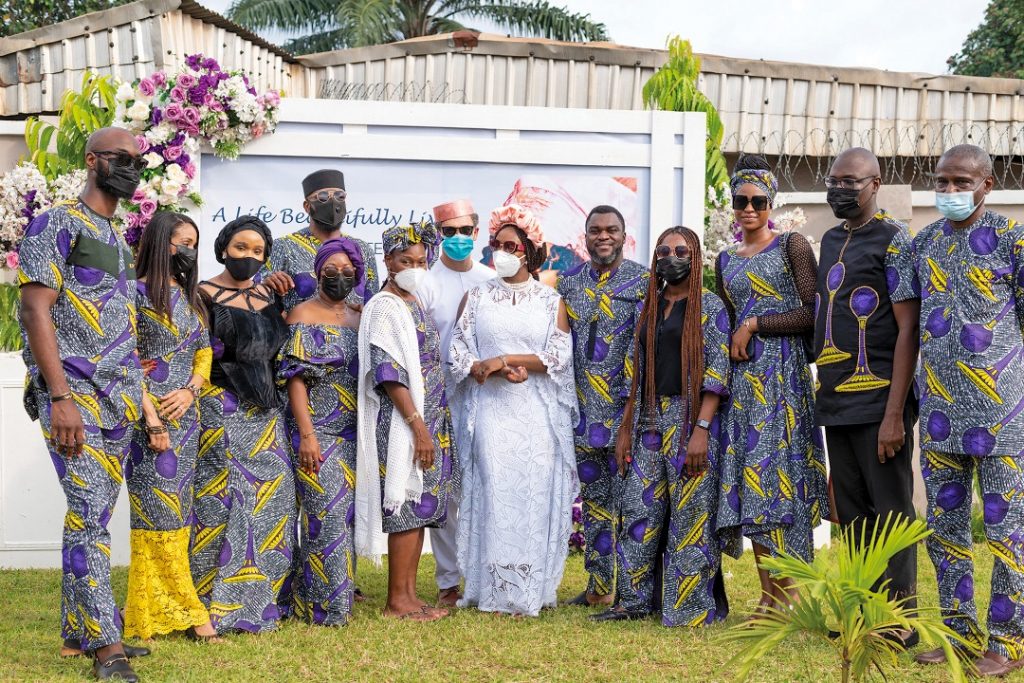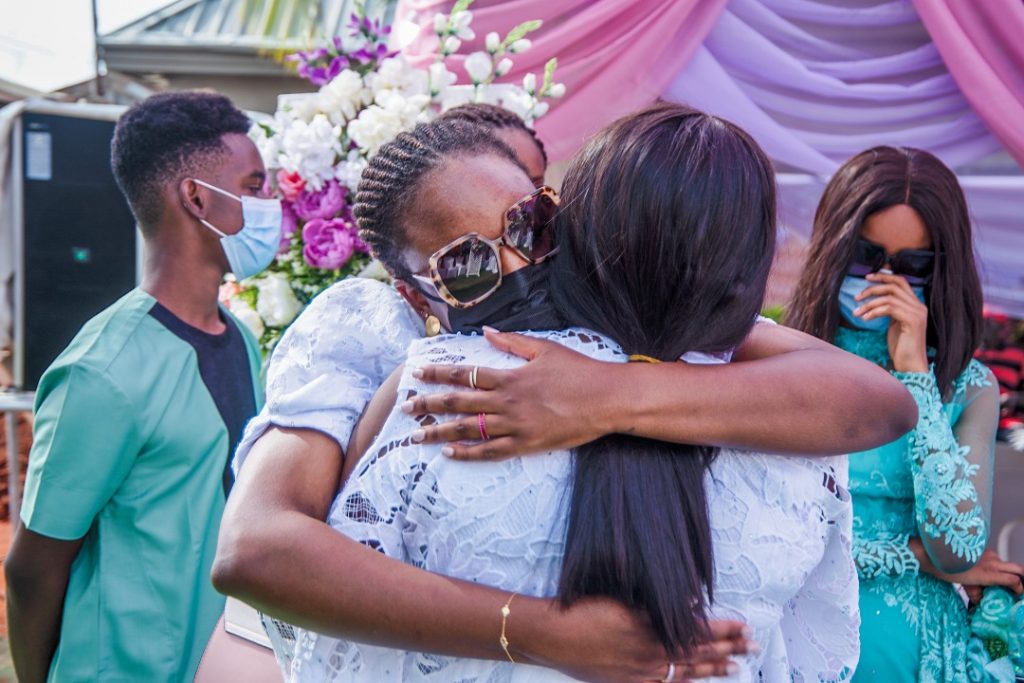 Photos from Sunday outing service.