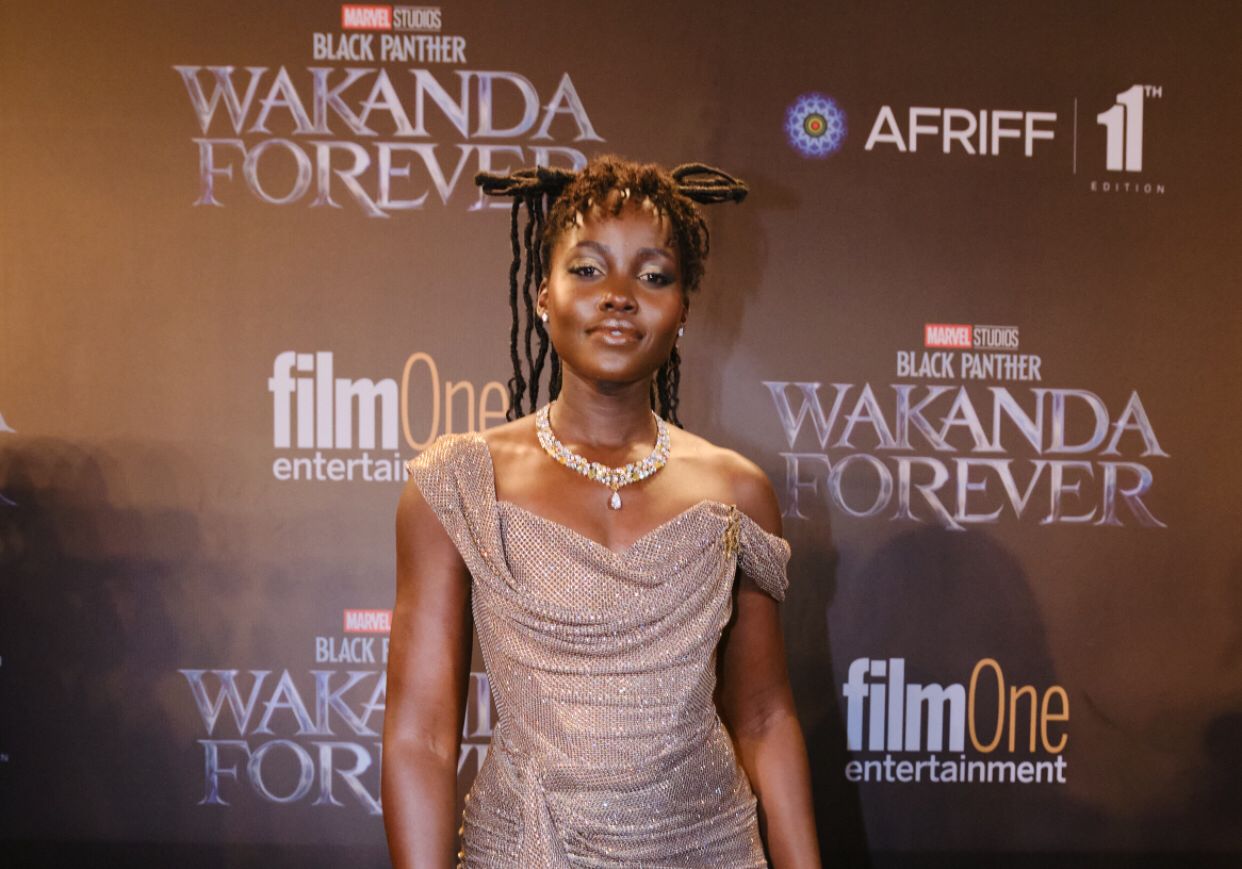 Our woman of the week is a Kenyan-Mexican, multiple award-winning actor, filmmaker, director and producer Lupita Nyong'o, who recently visited Nigeria for the premiere of Black Panther: Wakanda Forever, a movie in which she is a lead cast. 
Lupita Nyong'o
A recipient of various accolades and awards, Nyong'o is a phenomenal actress and one of the most celebrated individuals in Hollywood.
From 2009 to 2012, Nyong'o starred in Shuga, an MTV/UNICEF-backed series that peered at sexual relationships among youths in Nairobi; promoting HIV awareness and safe sex via storytelling.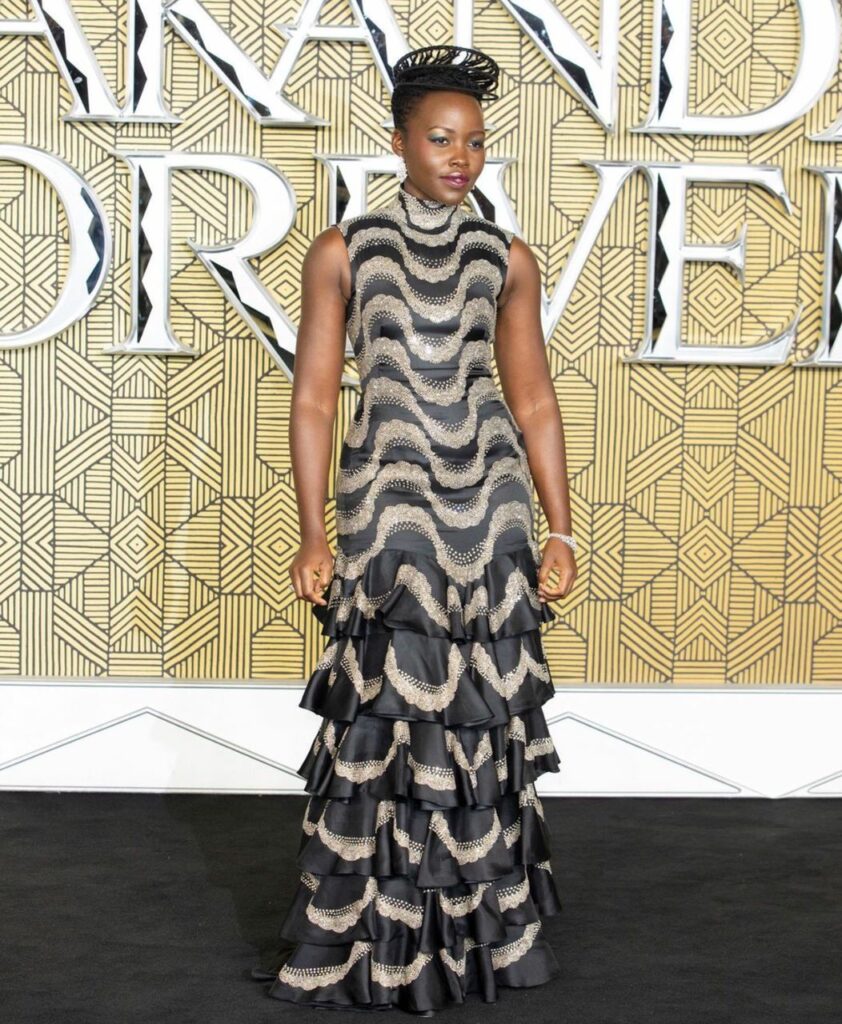 Thereafter, she appeared as a star in various other award-winning movies like Star Wars (The Last Jedi and The Force Awakens), Eclipsed and Queen Of Katwe. She also starred in Marvel's blockbuster, Black Panther and in its sequel Wakanda Forever; Jordan Peele's Us; The 355; and Little Monsters.
Also a voice actress, she has created voiceovers for notable movies such as Super Sema, Africa's first kid superhero animated series and The Jungle Book, a movie about an orphan boy on a self-discovery journey.
Acting and more
Beyond acting, Lupita Nyong'o has shown her commitment to historic preservation and preventing sexual harassment. Her awards include being named the world's Most Beautiful Woman by People Magazine in 2014. In 2020, Forbes named Nyong'o one of Africa's 50 Most Powerful Women.
A lover of wildlife and an advocate for women's issues, Nyong'o works with WildAid; an international conservation organisation and Mother Health International; an organization which provides relief to women and children in Uganda.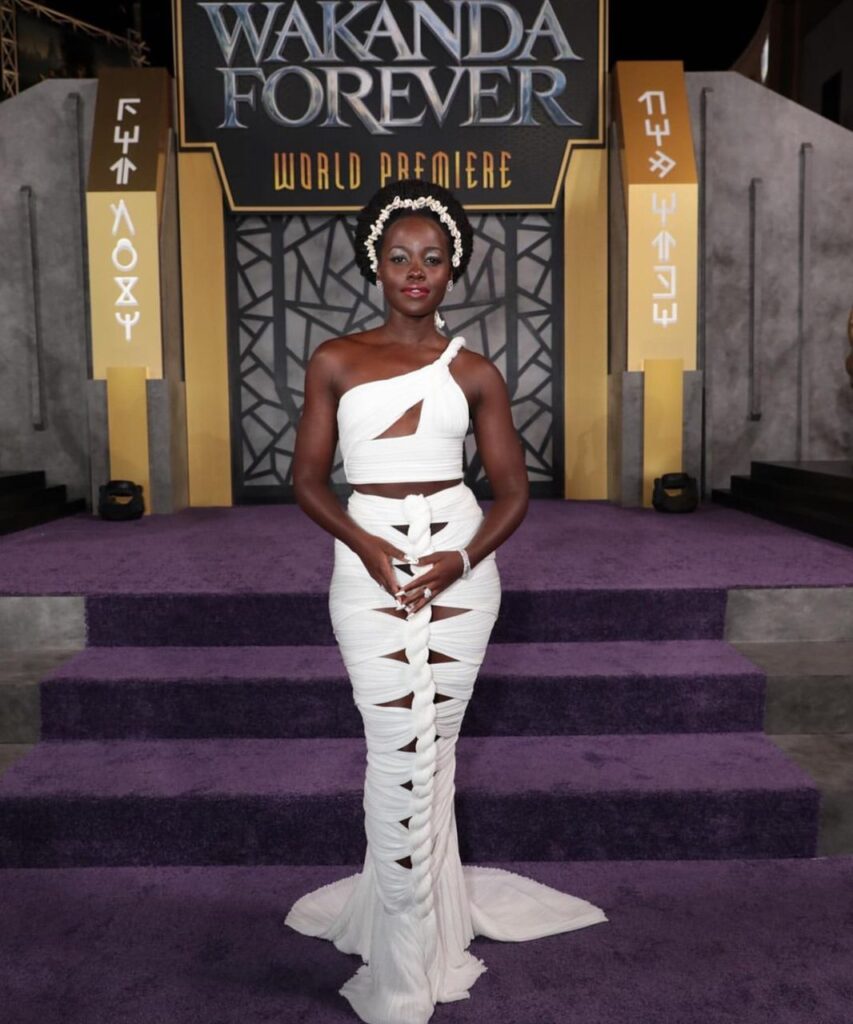 Nyong'o is a successful actor, humanitarian, activist and more, and we love her for all these and more. The actress is currently working on an adaptation of Chimamanda Adichie's Americanah and Trevor Noah's Born A Crime. In addition, her book, Sulwe ( a best-selling children's book) will have a musical she will self-produce!
This article would be incomplete if we do not mention that Lupita Nyong'o is one of Hollywood's fashion icon, on and off the red carpet. She is indeed a true icon!