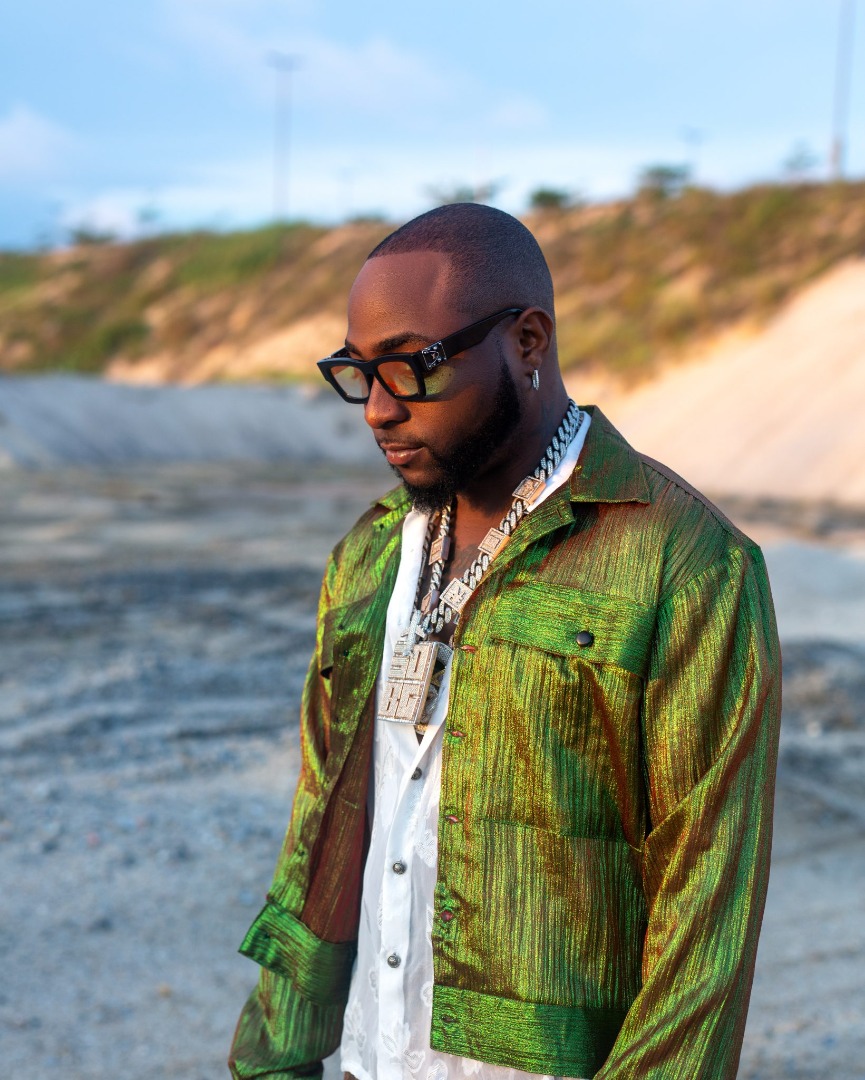 Davido is a regular feature on Twitter trending topics but today is different and very sentimental for the artist and record label executive. From the early hours of Friday morning, the hashtag #DavidoAt10 has been at the #1 spot on the trend table in celebration of Davido -who many call Africa's most accomplished and influential artiste; as he marks a decade in the highly competitive Nigerian music industry.
It is not just about the number of years he has spent on the music scene, it's also about the impact he has made and how from his first song "Back When" till now, he has been consistent with dropping major hits back to back, creating and breaking records and winning a litany of awards across the globe.
Other than being a musical mastermind, Davido is also a jolly good fellow. He is witty and says the most incredulous things that go wide. In honour of his 10 year career anniversary, we list out 10 of these "statements" that have gone on to be big hits, just like his songs. Whether it's in a studio, on social media or while accepting an award, Davido always has something to say and as the most followed artiste in Africa, these statements tend to become trends in Nigeria, Africa and the world at large.
Top 10 Davido Statements
E Choke!
"E choke!" Followed quickly by "who dey breeeeeetttt?" is the most recent slang from Davido and one of the biggest slangs in Nigerian history, even American rapper Drake was seen saying "E Choke" in a video with Davido. The slang has gone viral and crossed industries and geographical locations, so much so that it now has its own twitter emoji. Beat that!
"We Rise by Lifting Others"
Although not his original statement, Davido revealed at the 2018 Headies awards whilst giving an acceptance speech that he lives his life by the quote "We rise by lifting others" encouraging other artistes that the best way to build a legacy is by helping others and that one need not have too much to do so. "….. anything wey una fit do for people, do am. E go no cost you anything."
"FEM"
Is a slang which translates to "shut up" in Pidgin. This was a major statement from Davido in September 2020 when he released what turned out to be one of his biggest hit songs in recent times. The hard hitting song became the anthem for the EndSARS protests held across Nigeria in 2020.
"I Talk Am, I Do Am"
Davido said it years back that he would be here for a long time and he has proven time and time again that he is a man of his words who knows how to back his promises with action. Watch him say this HERE.
"In this life, have money o, else you will suffer"
Word on the street from Davido, and there are no lies here. Without money, life can be quite unbearable.
"See Gobe!"
Also from one of his tracks, "see gobe" has become an exclamation in Nigeria, especially when relating to awe or expressing shock at some trouble.
"My Papa Get Money, Na My Fault?"
For the longest time, Davido has had to deal with trolls and criticism from people attributing his career success to his father's wealth and not hard work. Having fought the perception all through his career, the artiste is embracing his fortunes and asking the haters "my papa get money, na my fault?"
"Make That Call."
"Make that call. Send that text. Forgive that person. Tell them you miss them. Let go of that grudge. Show more kindness. Don't take it for granted because tomorrow isn't promised."
"Negativity goes farther than positivity."
For someone in the spotlight, we're sure this came from a deep place.
"If you can't be king, build a king"
Word for the wise! The good news is, Davido is a king and from Mayorkun to Peruzzi, Dremo and more, we can see that Davido is raising other kings in his industry and he's doing a great job at it.
We leave you with these powerful words from OBO which was said in an interview with The Guardian UK "Sometimes this pressure to make music that will be popular elsewhere makes you do things differently, but really you have to make the world come to you. My biggest single in the US is Fall, which I did by myself, not with all the features with US artists. It's local, it's Nigeria. You realise that's what people in different parts of the world appreciate: being yourself."