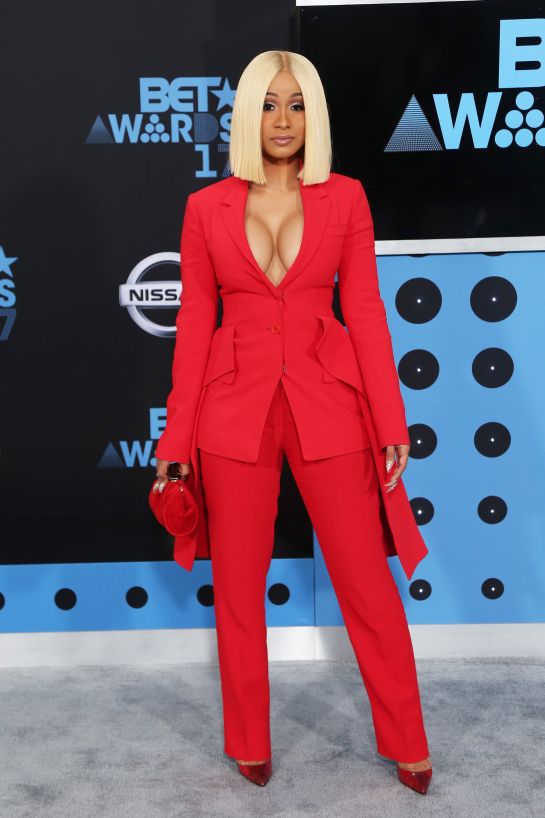 Cardi B and Ifuennada? Did you just scream this in Soulja Boy's voice? Celebrities go for the best outfits but what happens when this "best" look is worn by another? The situation gets intense when your fashion doppelgänger wears the outfit even better than you, after all the time and energy you've spent picking that perfect outfit. Well, let the fashion face off begin! Which of these twin looks do you prefer?
Adesuwa Etomi vs Millen Magese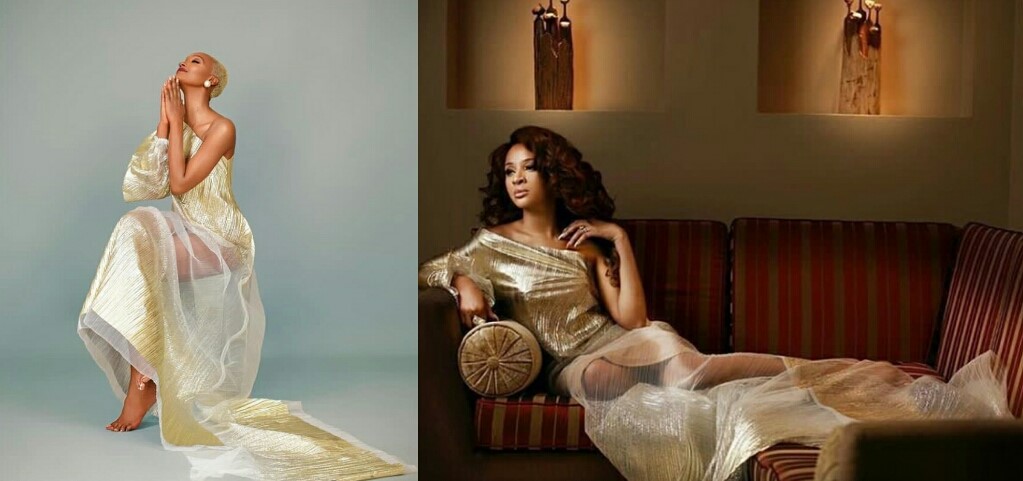 Actor, Adesua Etomi and supermodel, Millen Magese both wearing this iridescent outfit by Lanre da Silva Ajayi
Waje vs Beverly Naya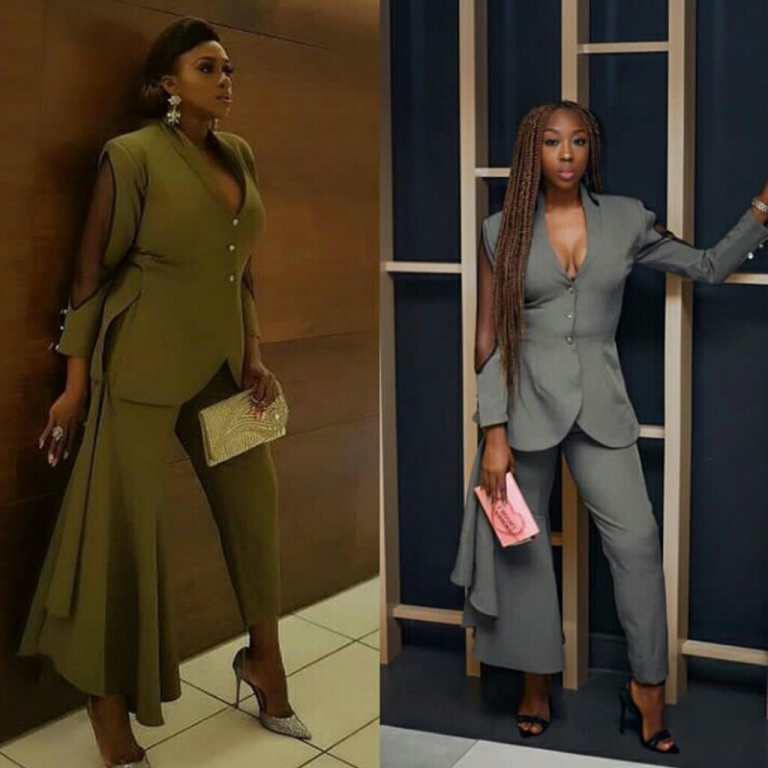 Different colours, same look: singer, Waje & Actress, Beverly Naya both accessorized this two-piece by Wana Sambo differently.
Cardi B vs Ifuennada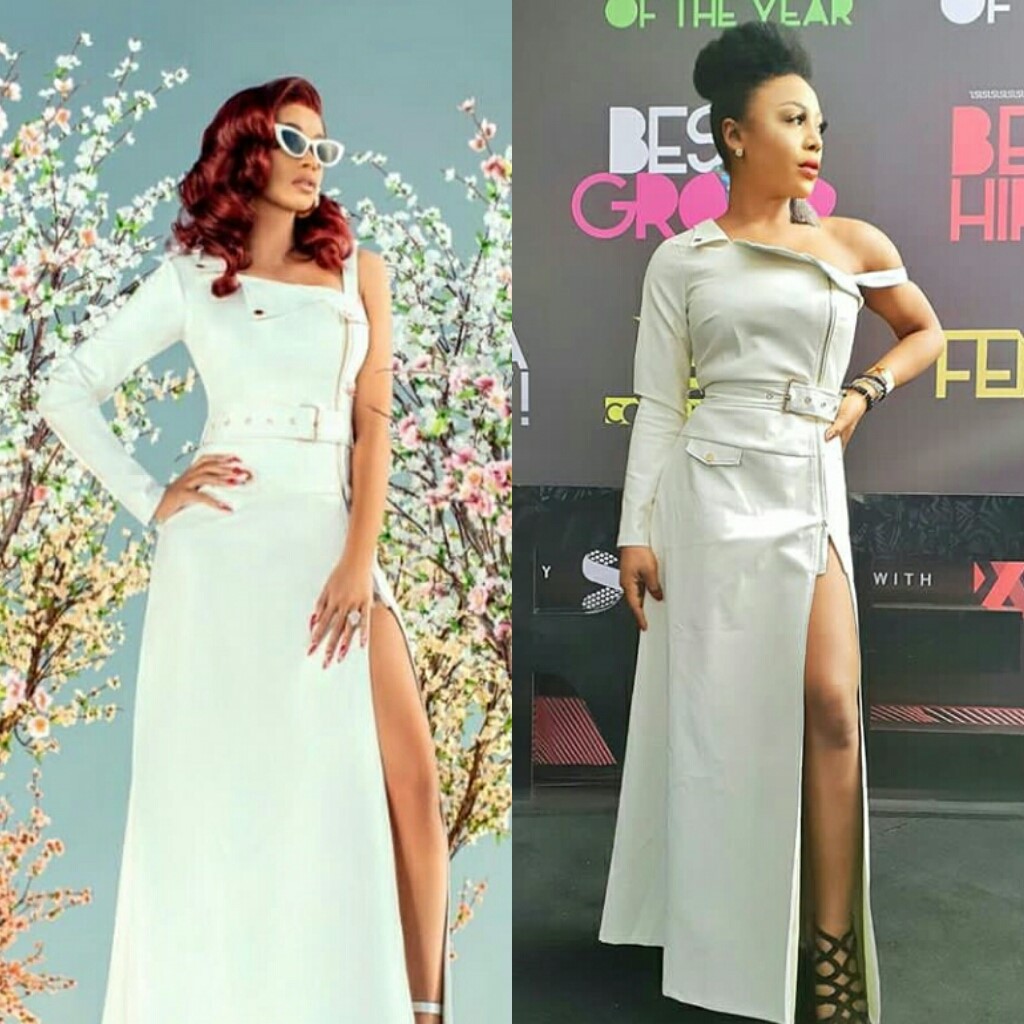 Rapper, Cardi B and Big Brother Nigeria alum and entrepreneur, Ifuennada looking sexy in the same outfit from Cardi B's collection with Fashion Nova but we have to ask, who wore it better?
Written by Ozumba Somtonna Abodunde