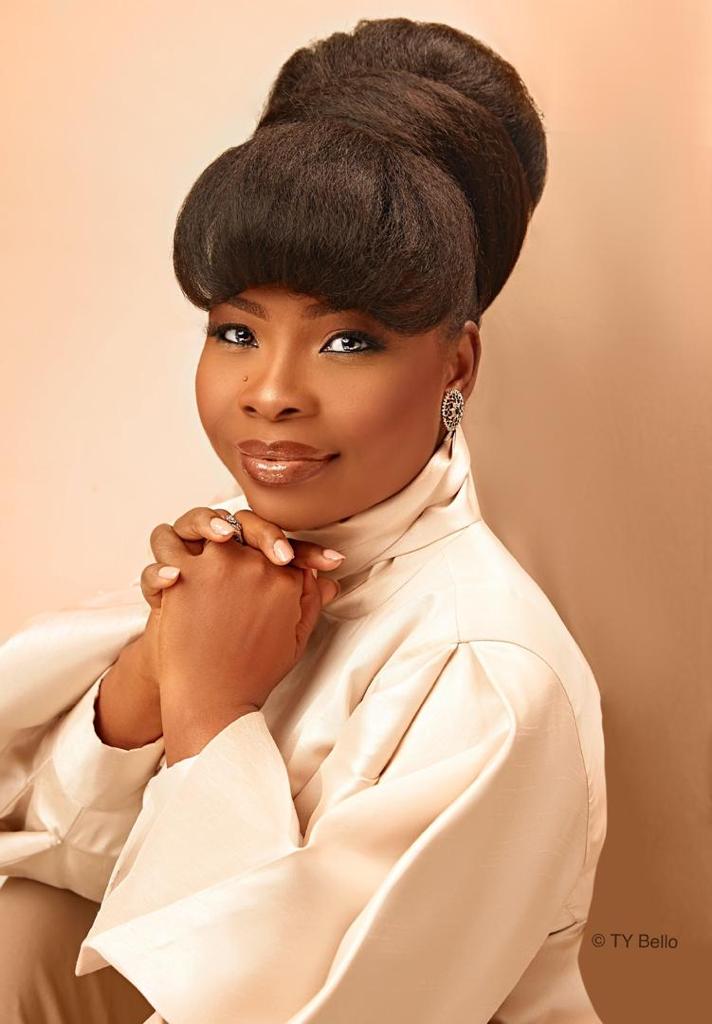 In anticipation of its inaugural conference billed for 17 and 18 of September, the Association of Household Employee Managers (AHEM) has launched a pledge video across social media, advocating for the rights of domestic workers. The one-minute video features some of the conference speakers led by the president of AHEM Nigeria, Elizabeth Ajetunmobi. In the campaign video, domestic employers are implored to be humane towards their domestic staff and accord them the respect that they deserve. 
Read the AHEM Respect Pledge below.
"There are certain people like you and me, who care for our home or work environment. Although they work for us, they deserve to be respected. Today, we encourage you to recognize the rights of your domestic staff and make a pledge to treat them better. This will not only help them become more productive but will also help them take better care of the people and things that mean so much to you." the pledge reads.
The AHEM Nigeria Conference is a two-day hybrid event targeted at major stakeholders in the domestic work industry including employees (domestic staff), domestic staffing agencies, businesses that operate in the domestic staffing industry, and employers at home and work.
"The AHEM Conference 2021 will create a platform that will explore various discussions covering labour policies, conflict resolution, underage & domestic abuse, the conditions of work of domestic workers, the employment policy context in Nigeria, and the methods of procurement of domestic workers focusing on employment agencies," President of AHEM Nigeria, Elizabeth Ajetumobi revealed.
With a conference theme "Future of Nigeria's Domestic Staffing Industry – Changing the Narrative.", the vice president of AHEM Nigeria, Emem Nwogwugwu believes that the future is here and all interested parties in the domestic work industry need to collaborate for success.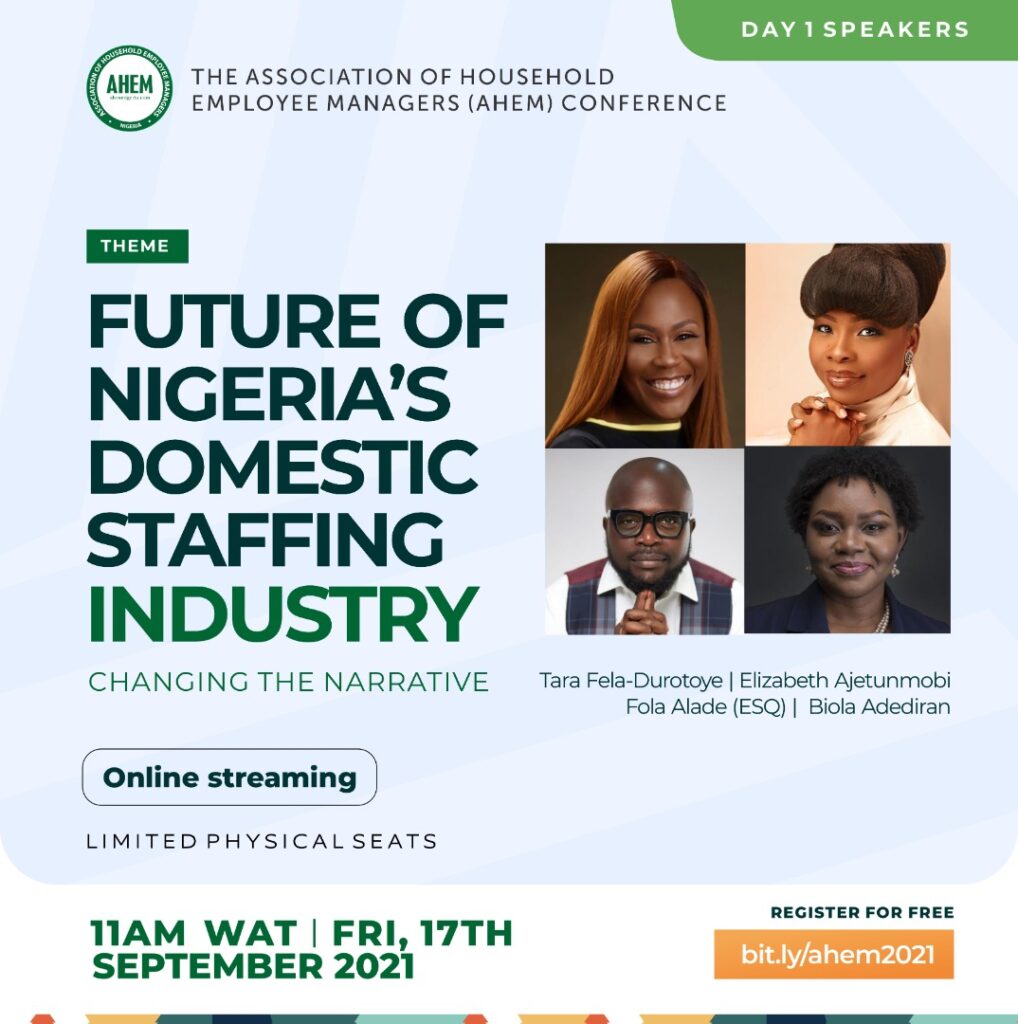 The impressive line of speakers for the conference includes Tara Fela-Durotoye, Fola Alade (ESQ), Elizabeth Ajetunmobi, Biola Adediran, Chinwe Odigboegwu, and Emem Nwogwugwu. Media personalities – Ayo Mairo-Ese and Omotunde Adebowale-David popularly known as LOLO 1 will serve as comperes for the 17th and 18th events respectively.
The first day, September 17 is targeted at domestic agencies, employers, and businesses and will hold virtually with very limited physical seats. While the physical conference scheduled for September 18 will be held at the Landmark Event Centre in Victoria Island, Lagos. Both days of the conference will comprise panel sessions, masterclasses, Q & A Sessions, aerobic sessions, and practical learning sessions for domestic staff, among others.
There will also be an award ceremony on the 18th, dedicated to recognizing the domestic staff who have been nominated by their employers for their outstanding work. Interested participants can register for free to attend the conference at https://bit.ly/ahem2021