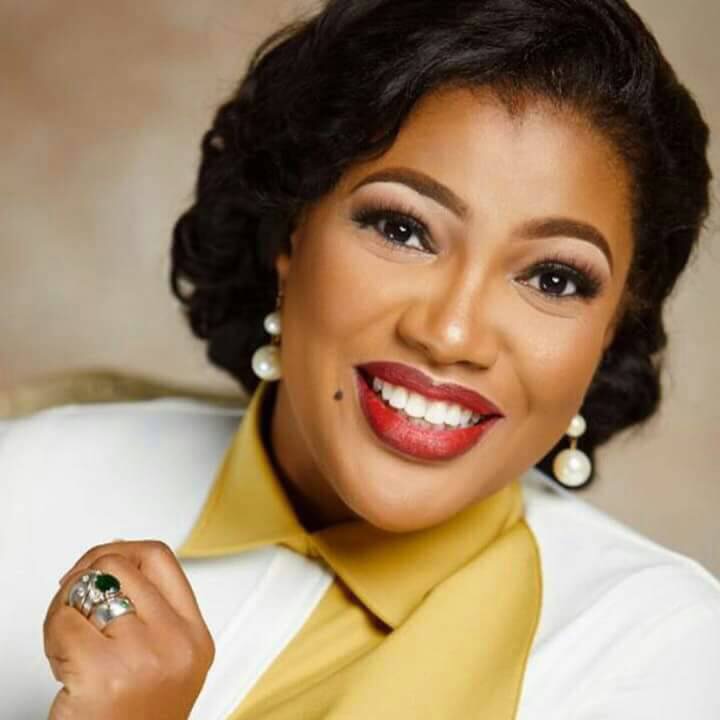 Weight loss goals anyone? As always, the holidays come with  yummy temptations and often times, we fall delightfully and eat all that we can. What if you get to eat all you can now (within reason) and lose the extra kg gained in January? Sounds like a good deal right? The
TBA Wellness Hub
has announced their 4-week Weight Loss Challenge for January, 2018. Geared towards helping participants lose weight bagged during the holidays whilst also achieving their fitness goals, the wellness challenge will run from the 3rd to 31st of January, 2018.
How to Sign Up
Fee: N5,000 per participant (Group discount available)
Pay to GTBank 0001259040
Closes Sunday 31st December
For further enquiries, call 0907 543 1130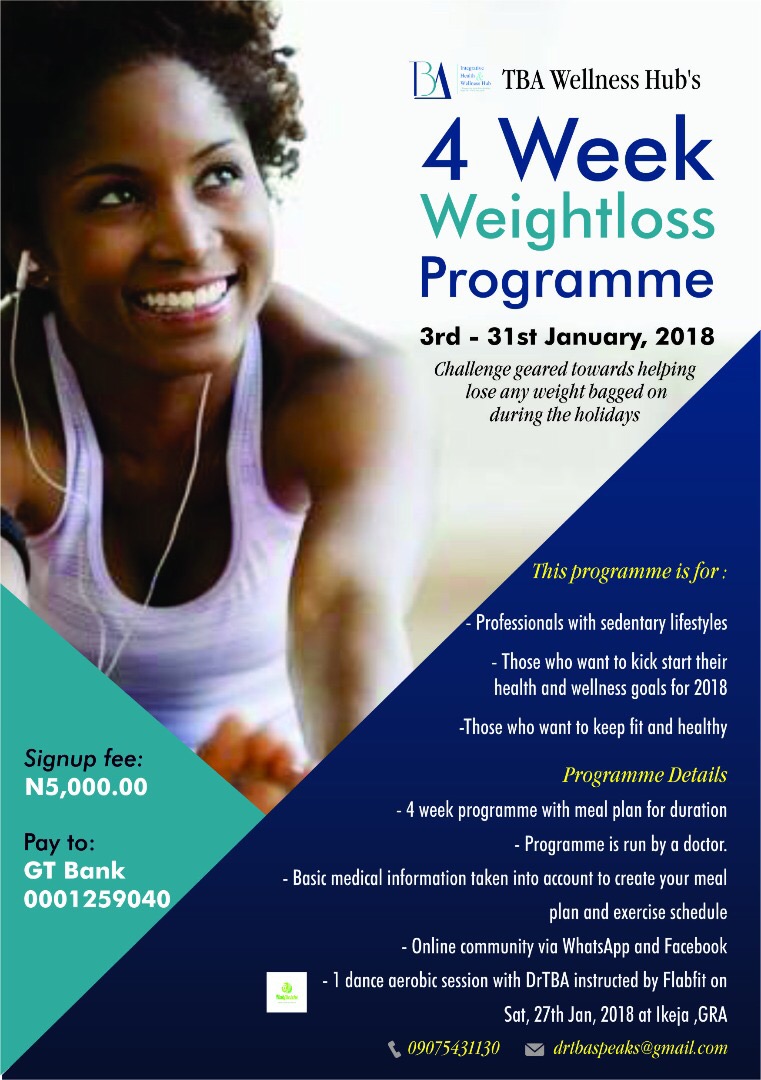 According to integrative health, wellness, nutrition and lifestyle consultant and founder of the TBA Wellness Hub,  Dr. Oluwatoyin 'Bode-Abass, "a lot of professionals with sedentary lifestyles want to be healthy and are desirous to find a program that is easy to follow. This will help individuals kick start their health and Wellness goals for 2018".
So, if you are seeking to be healthy, to stay healthy, or to move from an inactive lifestyle to an active lifestyle
Dr Bode-Abass popularly known as DRTBA will take your basic medical information into account and create your meal plan and exercise schedule. You get to join an online community with like minds via Whatsapp and Facebook and also have a dance aerobic session with DrTBA instructed by flabfit.