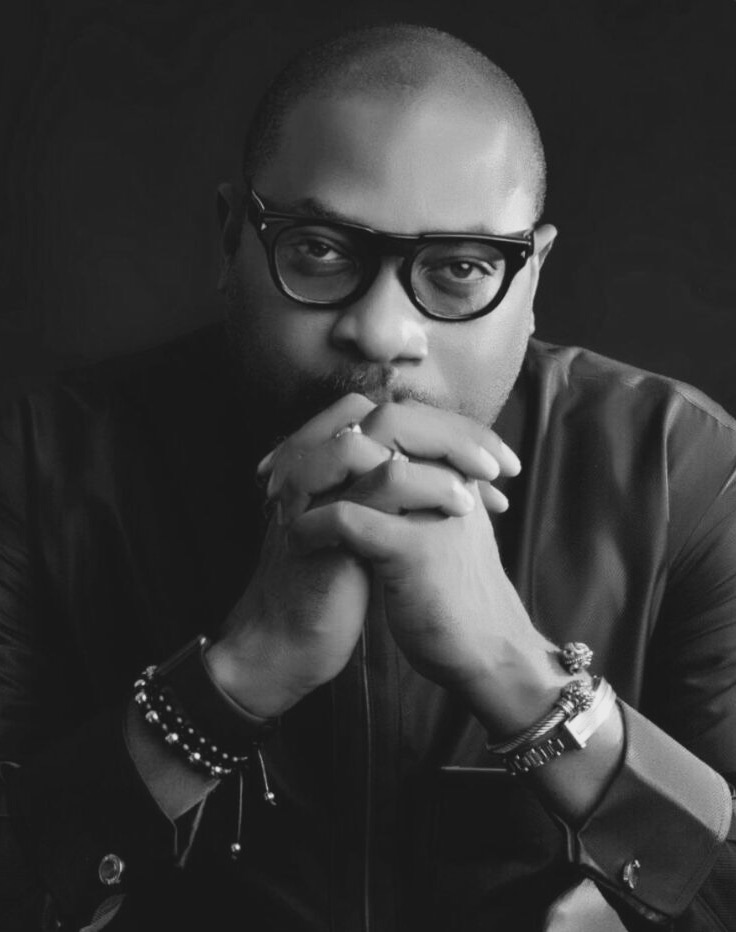 To kick off the New Year, renowned brand expert and principal consultant at ADSTRAT Branding Management Consortium, Charles O'Tudor, revealed his top 5 brands to watch in 2017. Just in case you didn't know (but really, you didn't?), the name Charles O'Tudor is synonymous with advertising and marketing communications in the Nigerian space and beyond.
O'Tudor who began revealing the brand personalities in various fields towards the end of last year, shared what he termed the "finale" listing the top 5 individual brands to look out watch in 2017. We reached out to Mr O'Tudor  for more insights and how he came up with this "almighty list" which featured top guns : Olakunle Soriyan, Ladi Balogun, Lanre Olusola, Mitchell Elegbe and Segun Agbaje (see image below).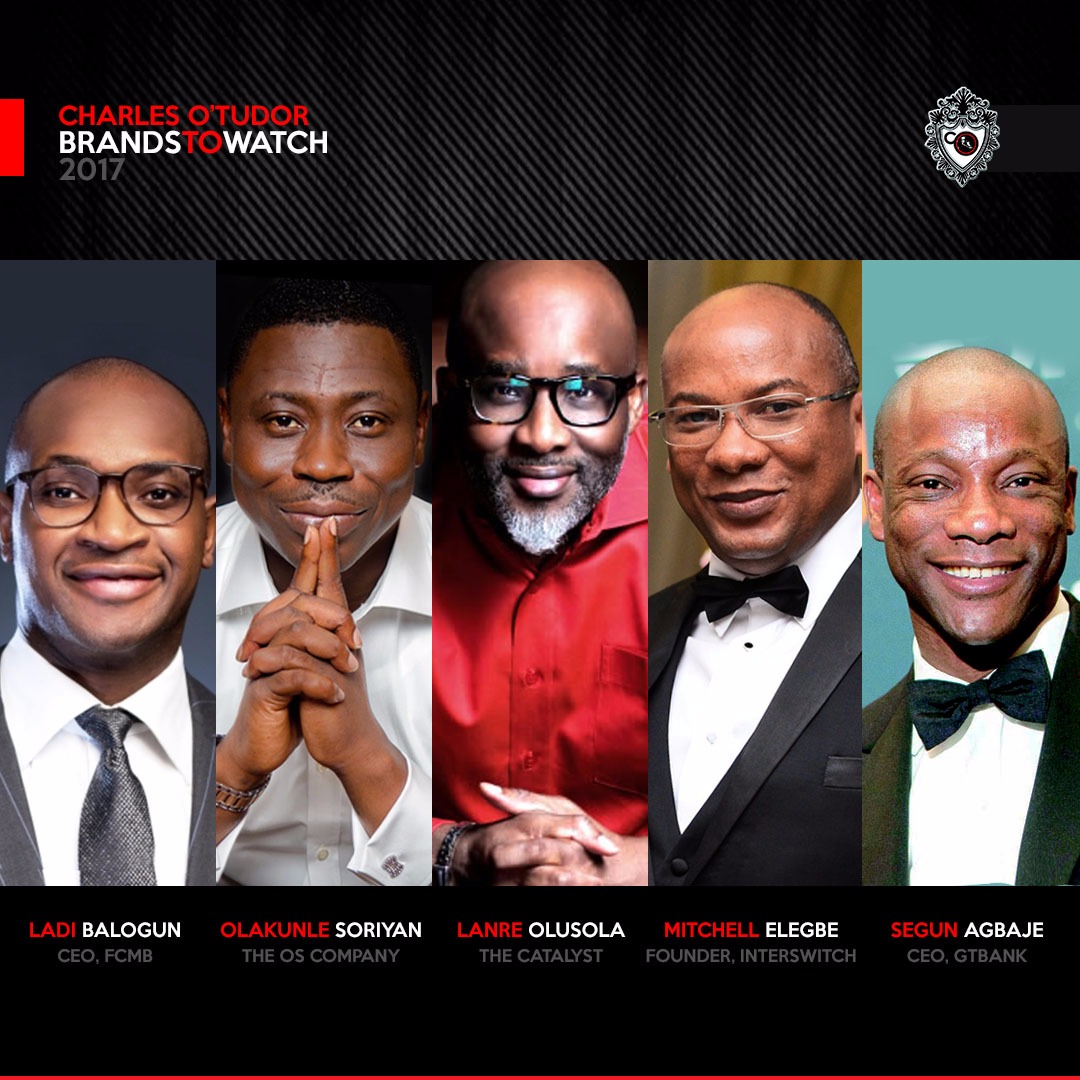 You recently released a list of top brands to watch out for in 2017. Nobody is currently doing this in Nigeria, what was the inspiration behind this? 
Charles O'Tudor: I was inspired by the quest for a credible brand reward and recognition platform to honor outstanding brands in these climes. Unfortunately, we hardly recognize or reward excellence. The aim is to raise the bar and take same one notch higher.
Many people are talking about it; what criteria were used to arrive at these lists and why these people and not others? 
CO: The criteria deployed are: Outstanding delivery, cutting edge projection, consistency and discipline. These are brands who inspite of the prevailing gloom in our climes have forged ahead to create impact. They are self-inspired.The idea is to create an "aspirational feel " among others still striving to create impact.
As the Brand Guru that you are, what should people who want to project their brands in 2017 do? 
CO: Aspiring brands must focus on creating "long-term". Long-term brand building is hinged on discipline, consistency, focus and finally strategy. Strategy drives Economies.
Who or what is the brand of the future? 
CO: Futuristic Brands are those that invest in innovation, invention, strategy, rigor and tenacity of purpose. They are no longer deploying "out of box " strategies but are now the " box " itself. Innovention is the future of brands and branding.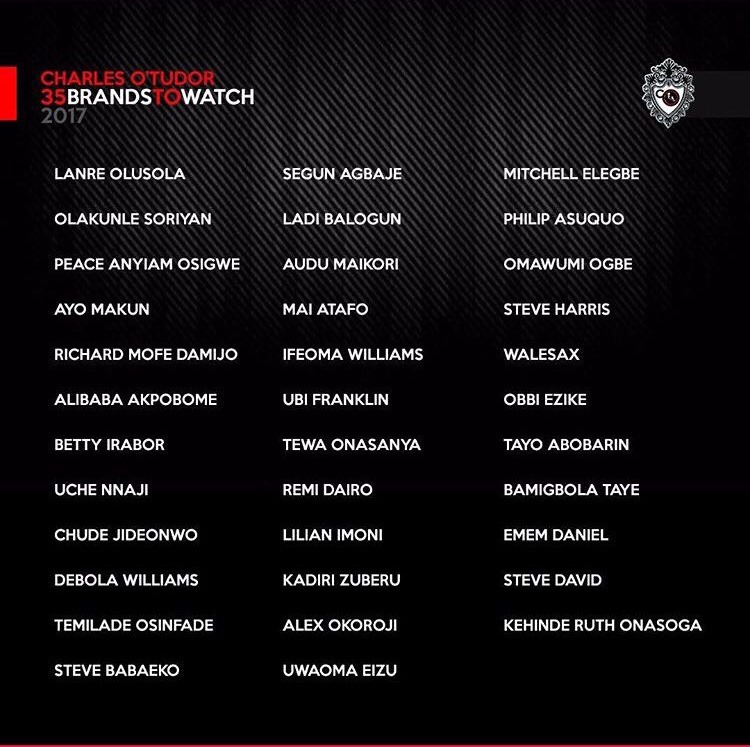 In your list, you only mentioned personal brands, are there plans for organizations? 
CO: This is the first phase. Phase two would be more inclusive with an open invitation to the public to nominate the Brands To Watch Corporates and Brands To Watch 2017 Individuals. Details would be unveiled soon by the Brands To Watch Council.
Connect with Charles on Instagram and Twitter @charlesotudor . Look out for our chat with Charles O'Tudor's  top 5 brands!