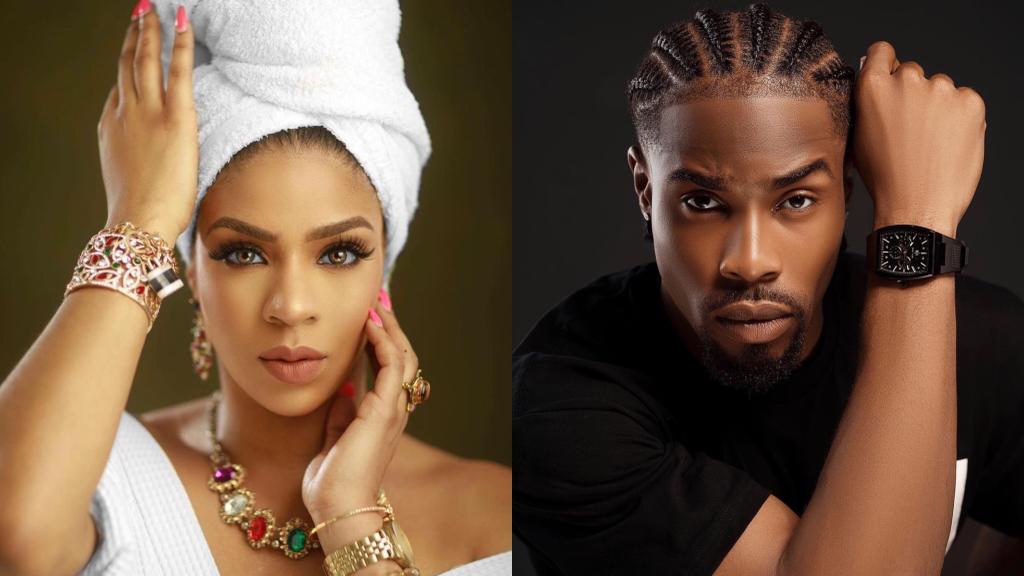 Ever heard of siblings who slay together, and win together? Well, we think we might just have the perfect description but in this case, relatives; Neo and Venita Akpofure.
In this exclusive Glazia Fashion Focus piece, we delve into the lives and fashion journeys of Neo and Venita Akpofure, exploring their individual styles, fashion philosophies, and the ways in which they continue to push boundaries. With a combined following of 2.4 million followers on Instagram alone, join us as we embark on a fashion-filled journey, celebrating the unique styles and undeniable charisma of Neo and Venita Akpofure.
From their red-carpet appearances to their street-style moments, this article showcases the cousins who are slaying the fashion game and leaving an indelible mark on the industry.
Neo and Venita Akpofure: The Power Siblings of Style and Fashion
Neo Akpofure: From Reality TV Star To Men's Fashion Icon
The Drip Lord, Neo Akpofure rose to fame when he joined Big Brother Naija's Lockdown season 5 in 2020. A few years later, he is one of the country's leading style icons. When Neo said "I never lack steeze" he sure wasn't bluffing. Either walking the red carpet of the AMVCA cultural night in his custom cultural attire styled by Niahs with maybe a pair of blue rhinestone loafers from Johnson Mendsoole, Neo, The Drip Lord will deliver class and style.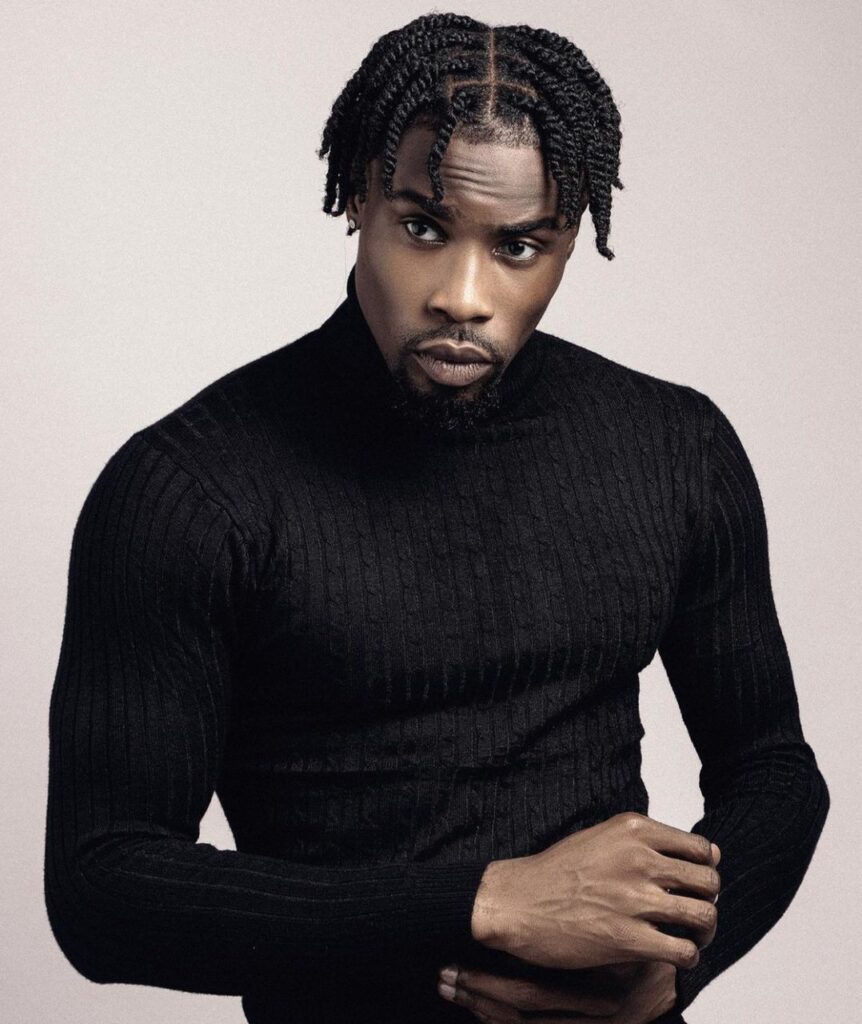 Looking like a proper snack? Now that's Neo in his custom suit and accessories from Peter Gurbani. When it comes to standing out, you can find Neo in his custom tee from Cinmisola and Epiphras, with sleek visuals to match by Tunde Visuals. Slowly moving away from the Gen-Z era, but still giving dapper streetwear vibes, you will find Neo in a custom two-piece from Splendour Official, or a simple fur jacket with a pair of nice kicks. Need more style inspiration, visit Neo's Instagram page.
Venita Akpofure: A Journey of Boldness, Beauty and Creativity
Venita Akpofure's journey in the fashion industry began with her successful career as a model and actress. With her striking features, impeccable style, and undeniable talent, she quickly made a name for herself in the Nigerian entertainment scene. Venita's foray into modeling allowed her to grace the runways of renowned fashion shows, collaborating with top designers and photographers.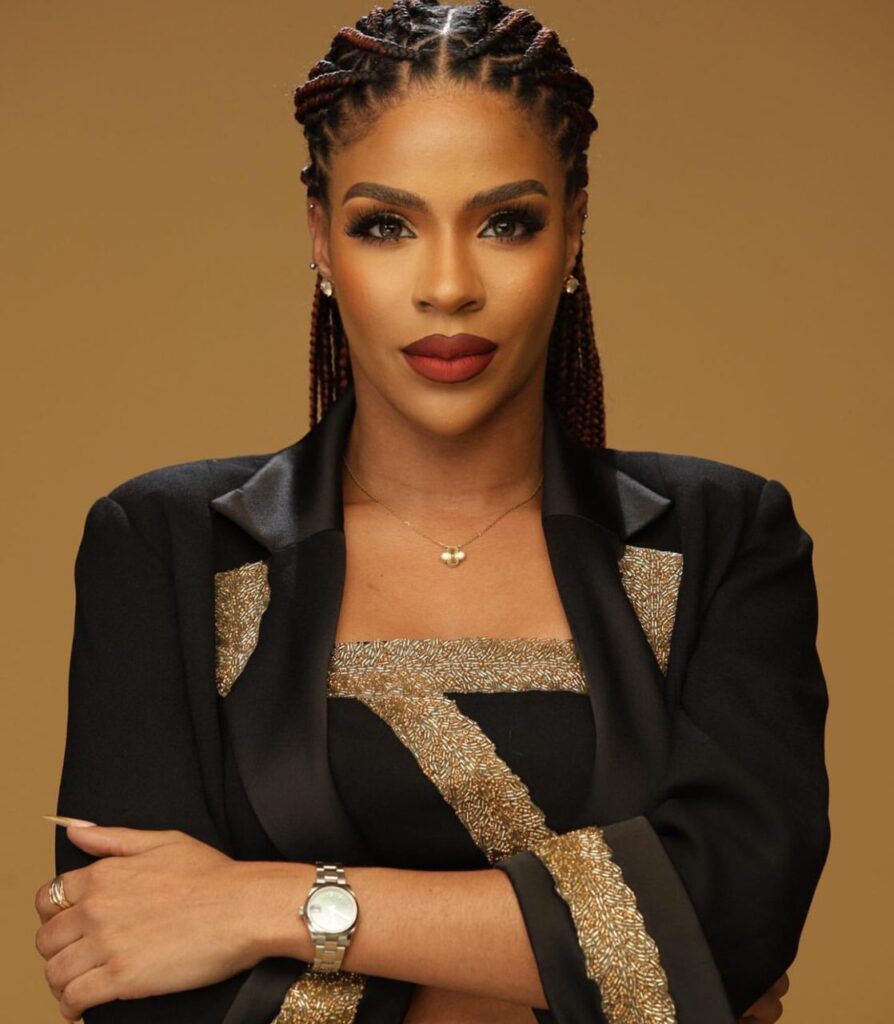 "Veezeebaybeh" effortlessly blends elegance, edginess, and a touch of avant-garde, creating unique and captivating looks that push boundaries. With an innate ability to experiment with styles, fabrics, and colors, Venita fearlessly embraces the unconventional and takes risks with her fashion choices.
Whether she is walking the AMVCA culture day red carpet in her george and wrapper from Noj or a Urhobo themed outfit designed by Amy Aghomi, Vee exudes confidence. Stunning in her black pearl embellished gown from TBally paired with jewelry from Boz Diamonds, she establishes herself as a trendsetter. 
10 Times Neo and Venita stepped out in matching colours and style.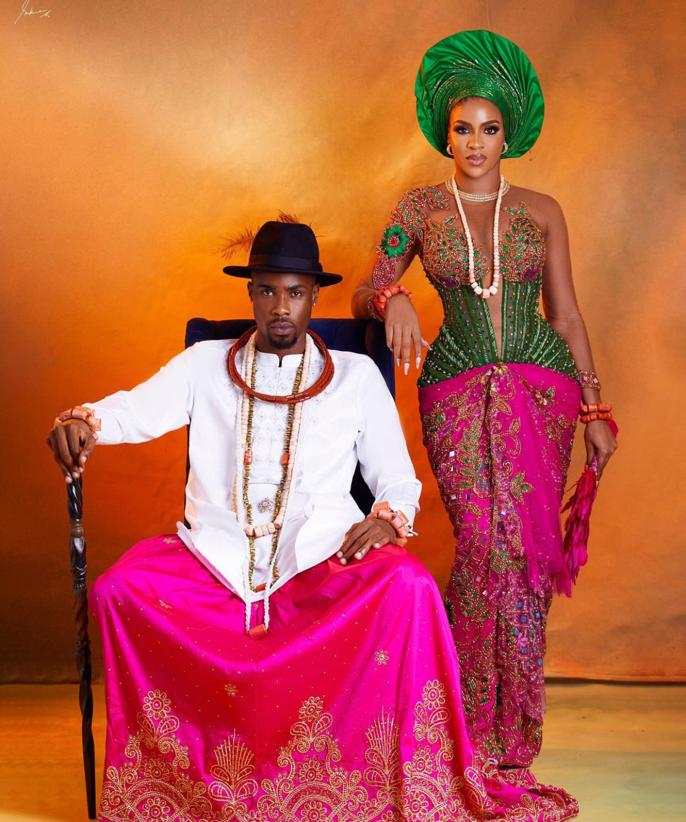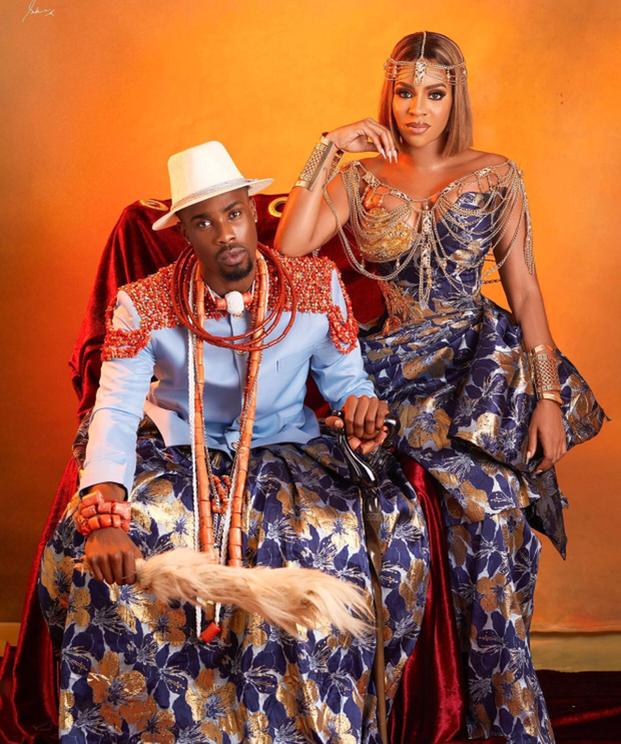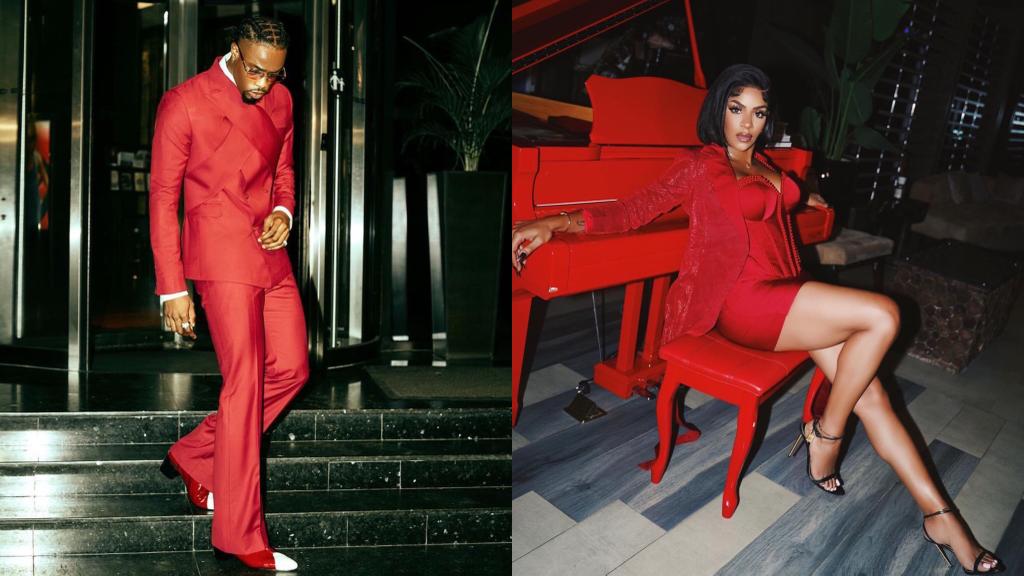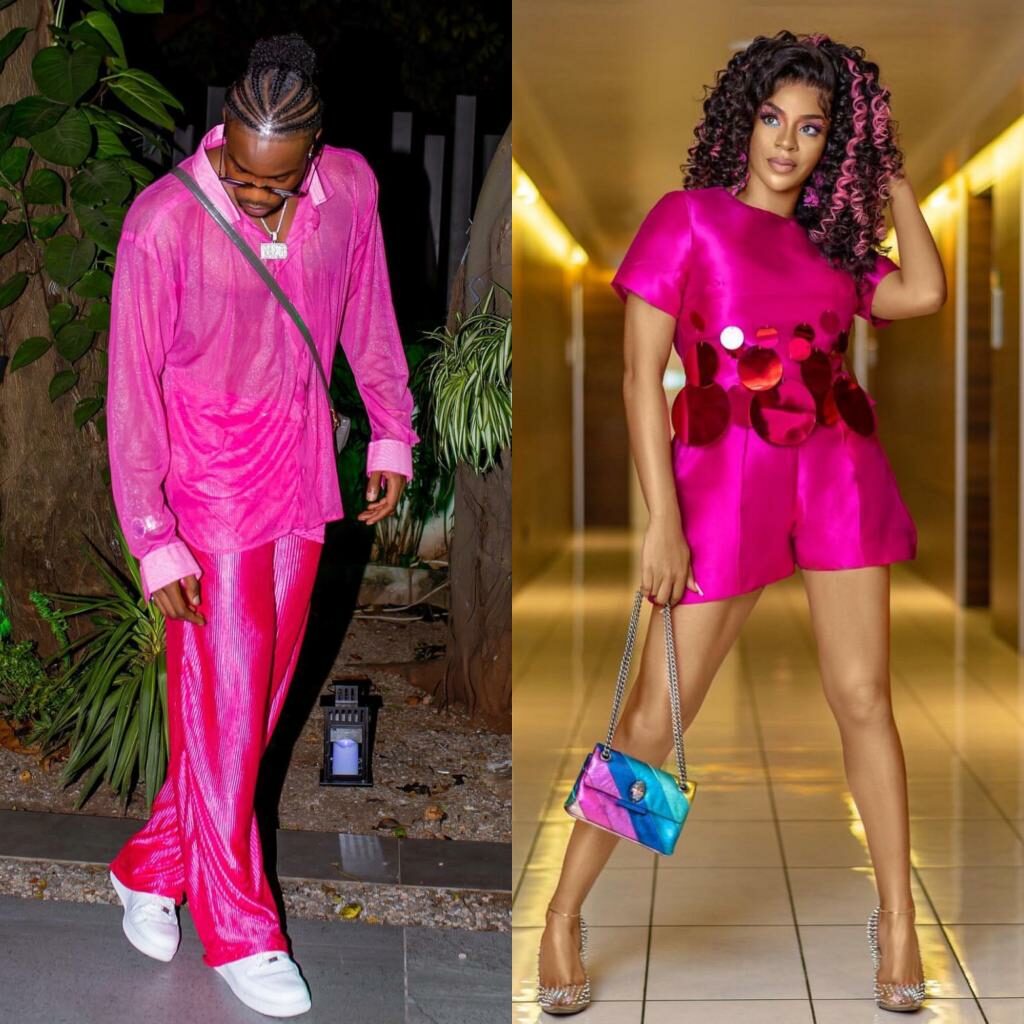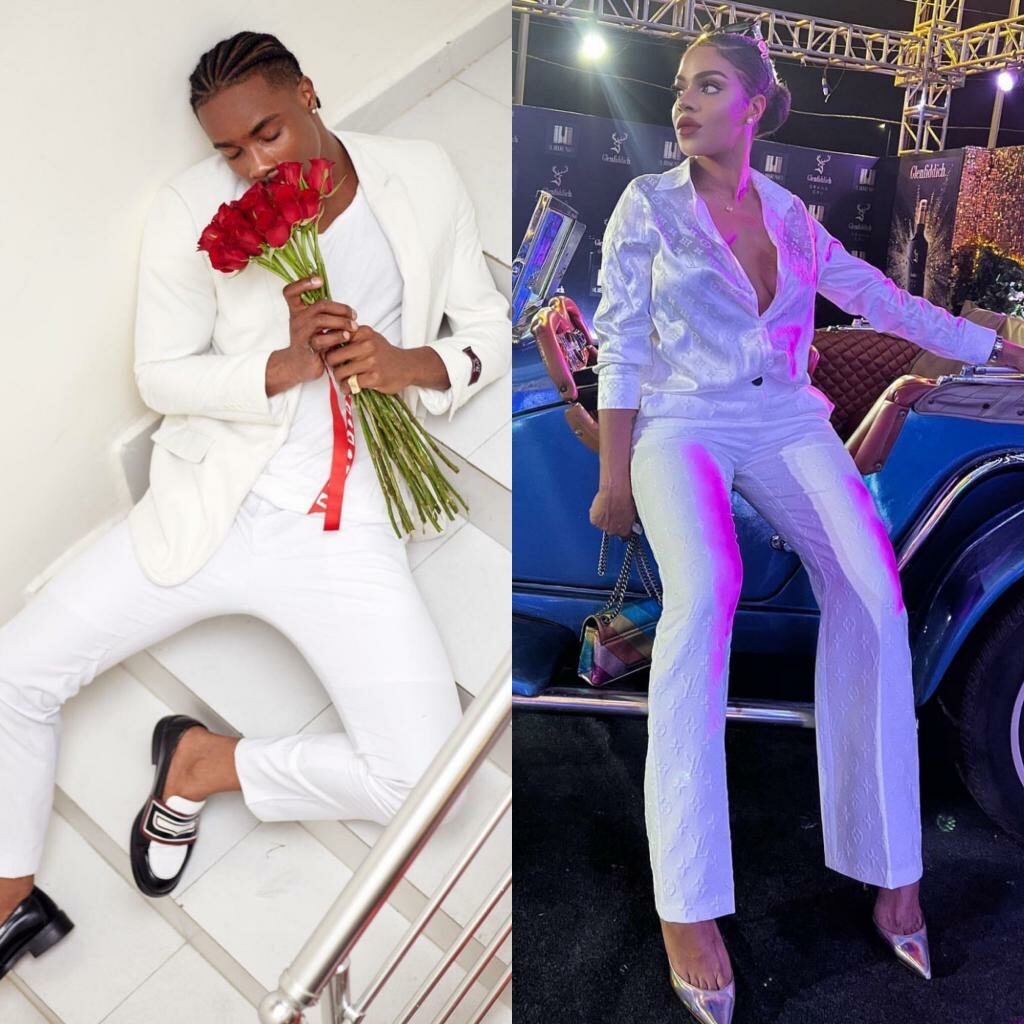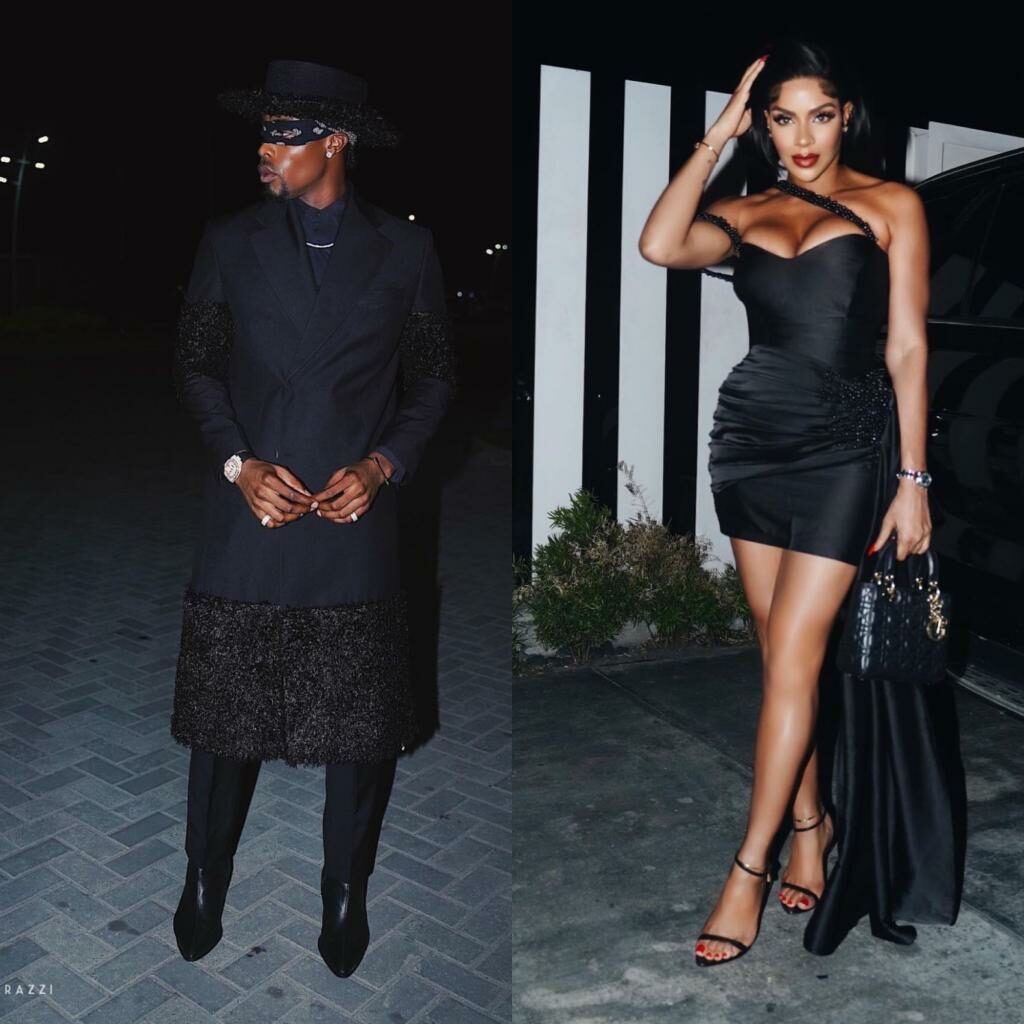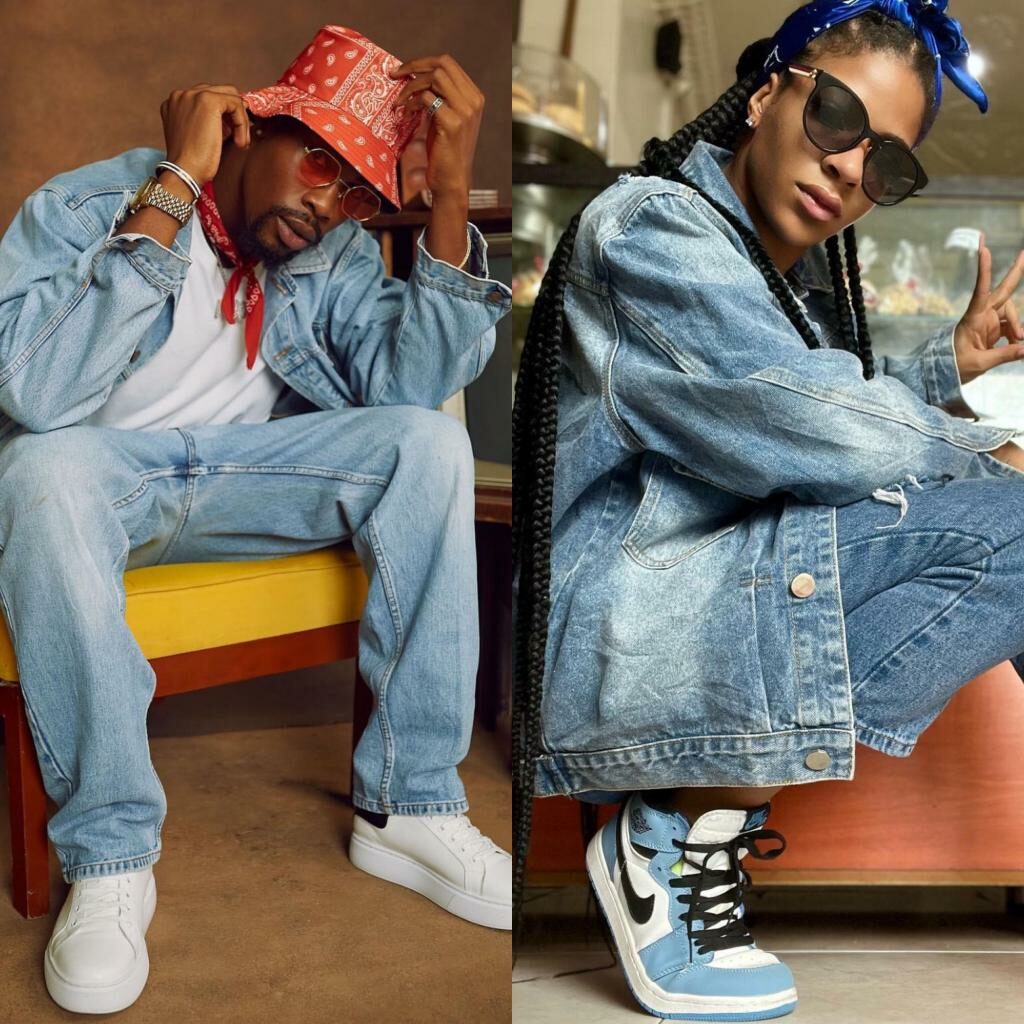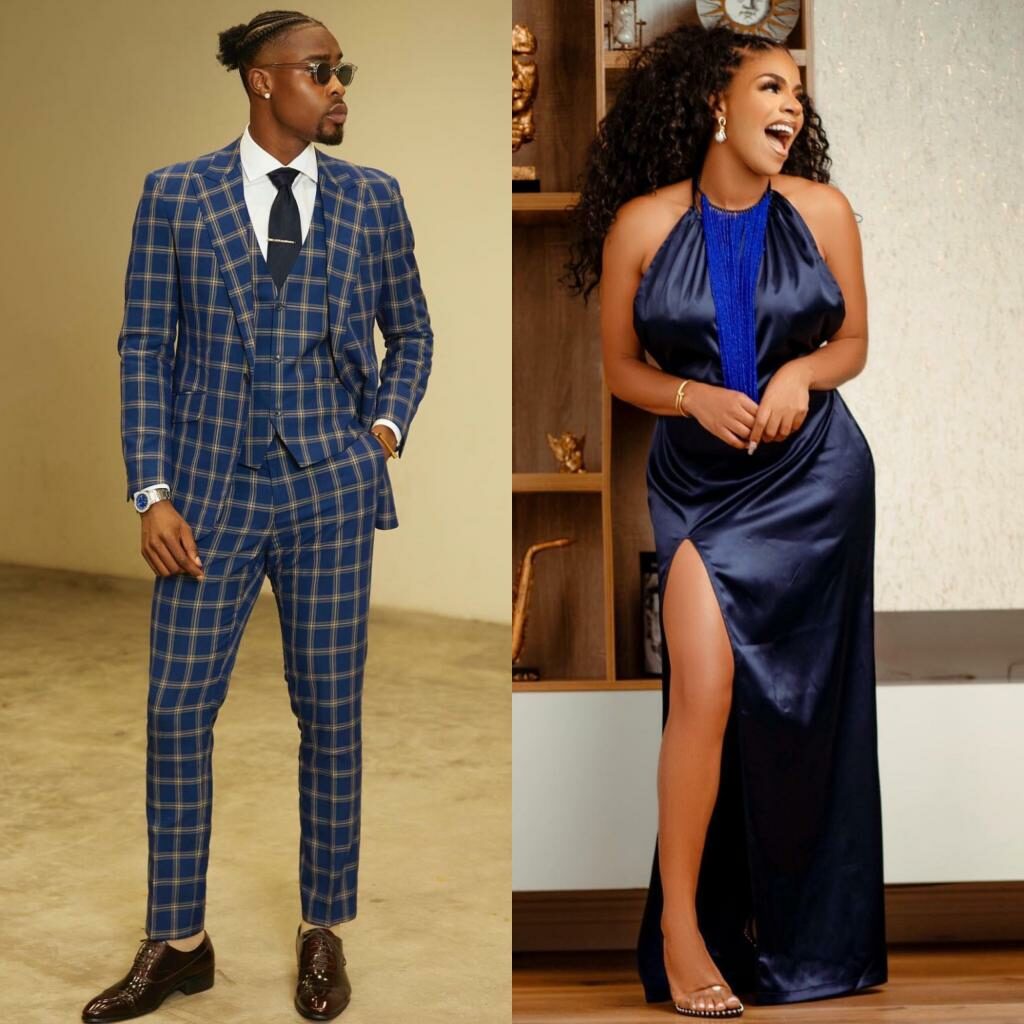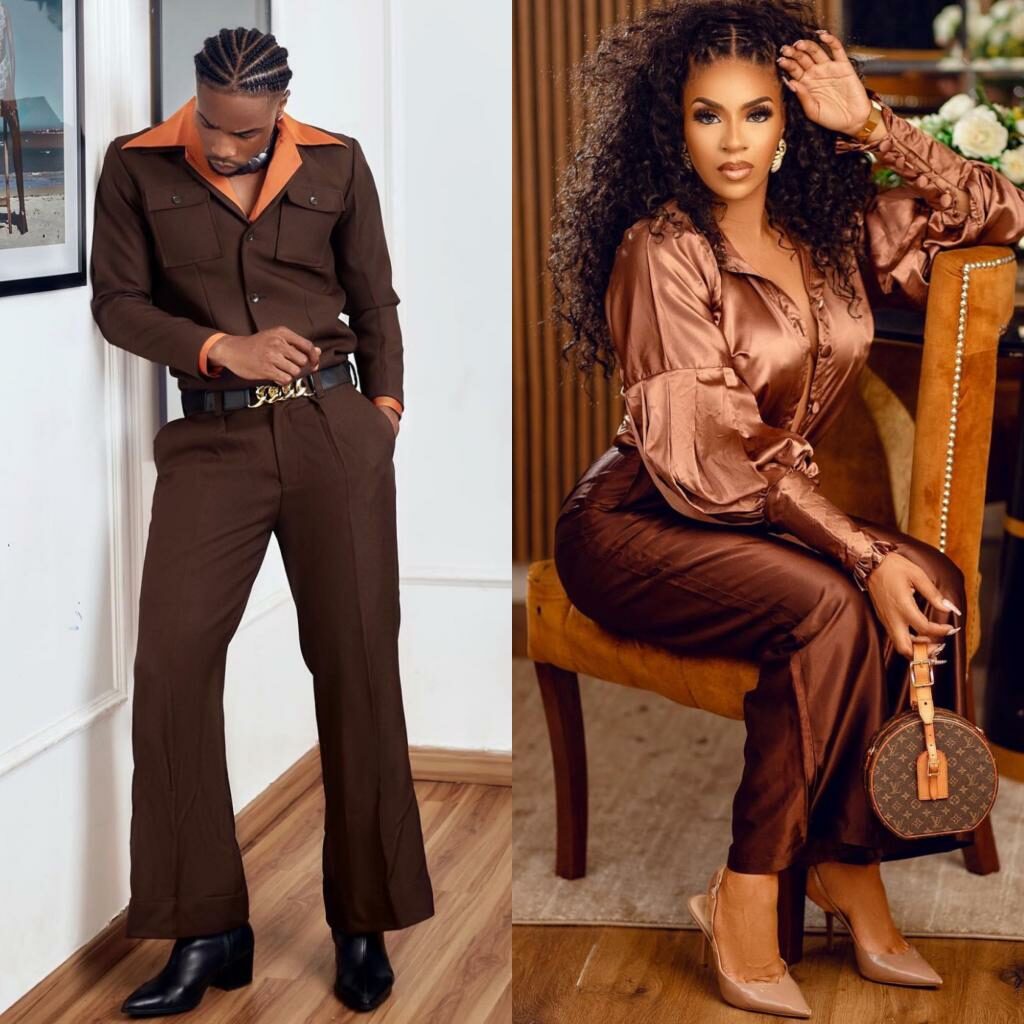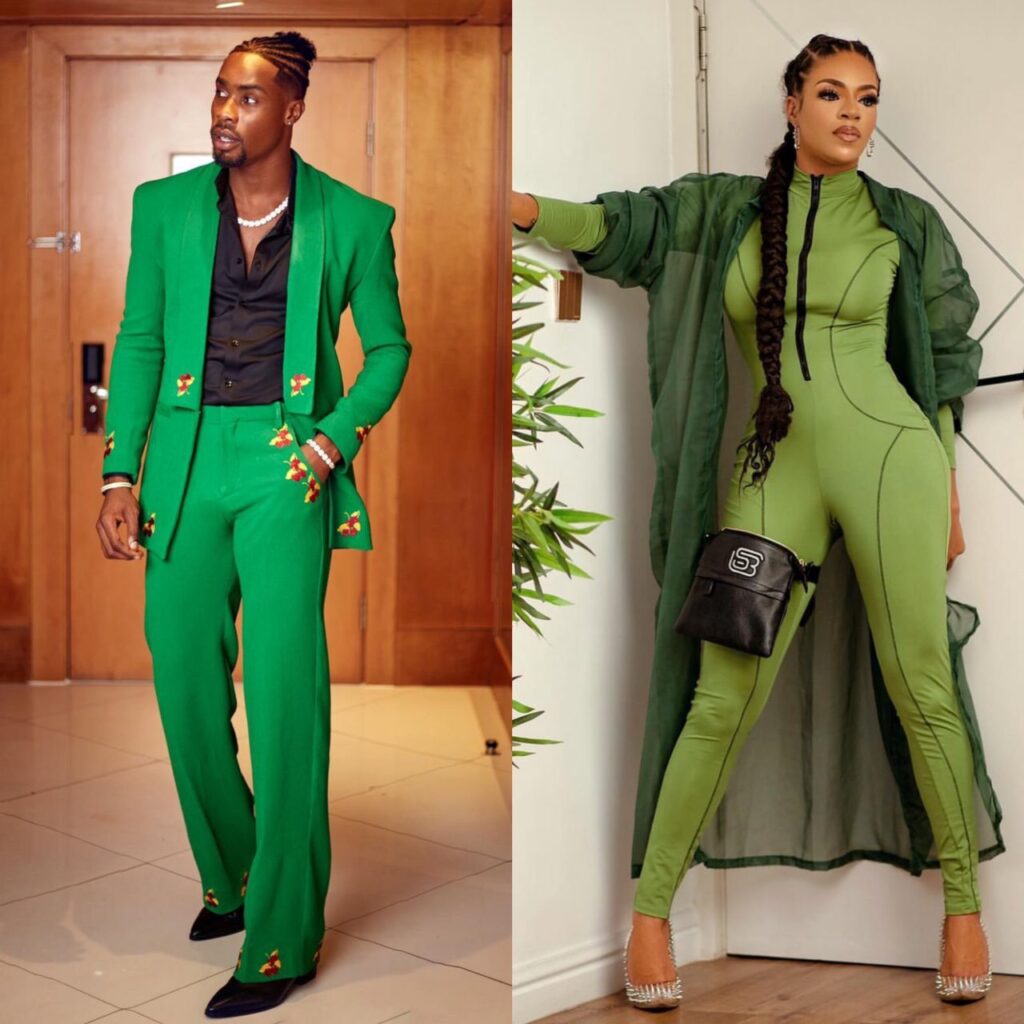 Back to the opening sentence of this article, we hope we can all agree Neo and Venita are the actual representation of cousins who slay together, win together. From casual streetwear to glamorous red carpet ensembles, Neo and Venita's fashion choices showcase versatility and an unwavering commitment to self-expression. Their ability to effortlessly blend trends with their unique personal style has made them relatable fashion icons, inspiring people of all backgrounds to embrace their individuality and express themselves through fashion.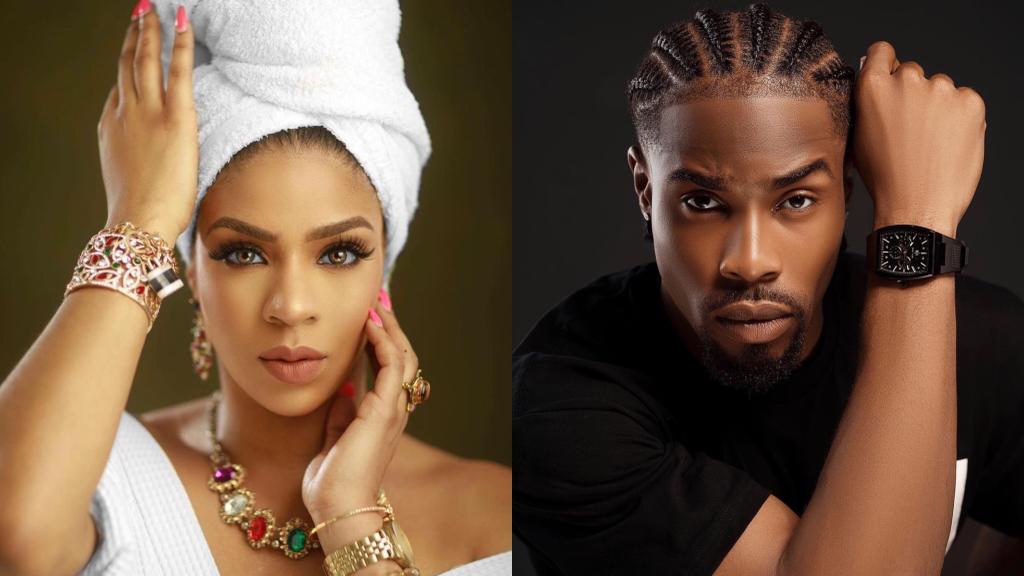 We can't wait to see more of these stunning duo in their daring and unique fashion elements!
Photo source: Instagram.