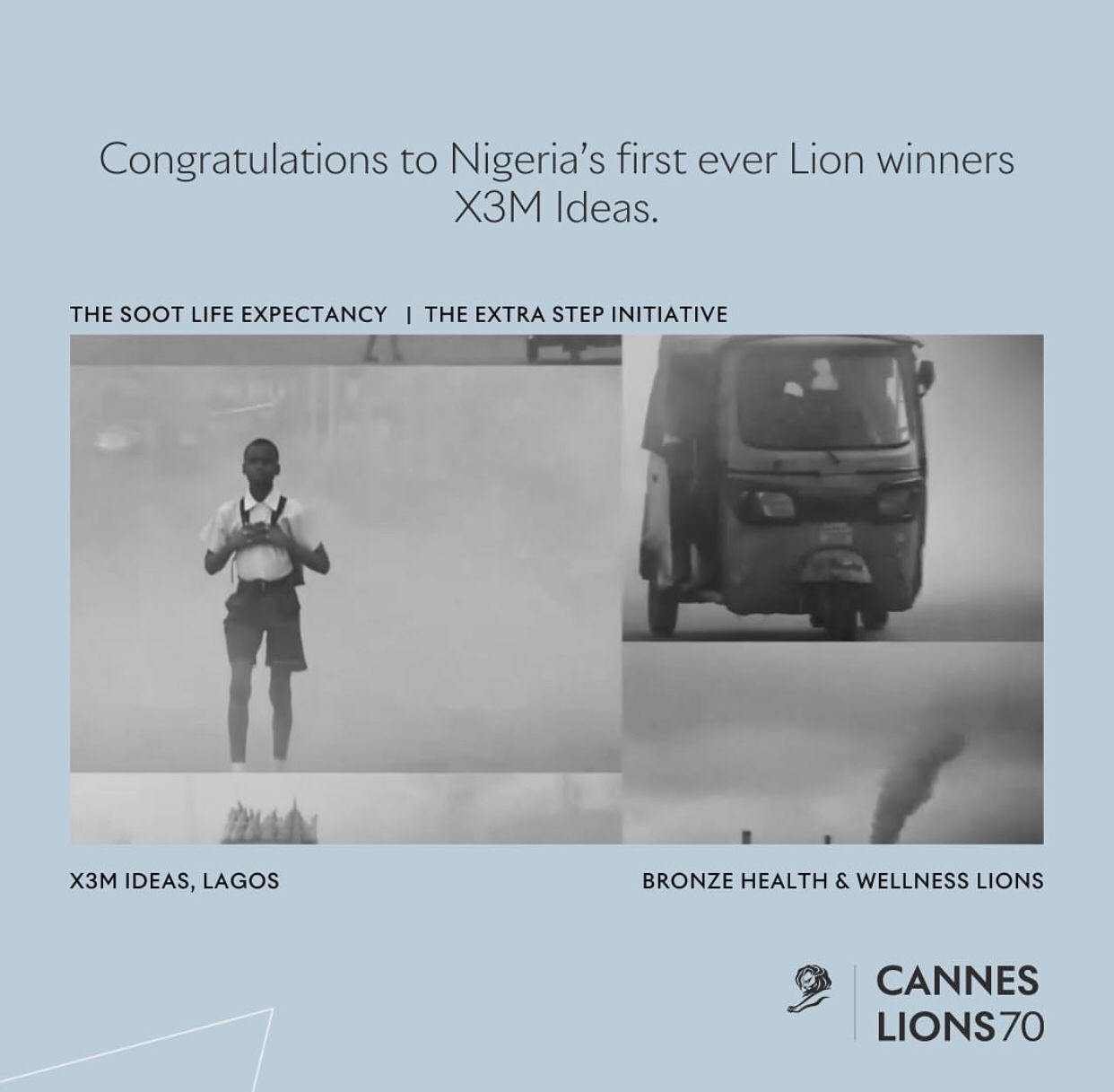 Nigerian-based creative agency X3M Ideas has won bronze in health and wellness category at the ongoing 2023 Cannes International Festival of Creativity. The decade-old advertising agency emerged from many other creative brands to claim the double bronze wins to become the first Nigerian agency to win the coveted Cannes Lions Awards. Watch the moment HERE.
According to the 2023 Jury President of the Health and Wellness category and Chief Creative Officer at VMLY&R Chicago, USA, Mel Routhier, the Health and Wellness Lions celebrate creativity for personal well-being. Entries need to demonstrate an inspired approach to consumer healthcare, exceptionally engaging work which promotes non-prescription products and services, publicly educates to allow self-diagnosis or facilitates pro-active personal care.
X3M Ideas
X3M Ideas picked up bronze in this category for their soot life expectancy project, which used an algorithm on sootcity.com to determine life expectancy based on exposure to soot in Rivers State in collaboration with The Extra Step Initiative.
Speaking on the choice of winners in the Radio and Audio category, the 2023 Jury President of the category and Chief Creative Officer, FCB, South Africa, Tseliso Rangaka, noted it is a celebration of creativity wired for sound. Their work must "communicate a brand message through audio excellence, sonic innovation or superior aural storytelling across the airwaves and digital streams." he added.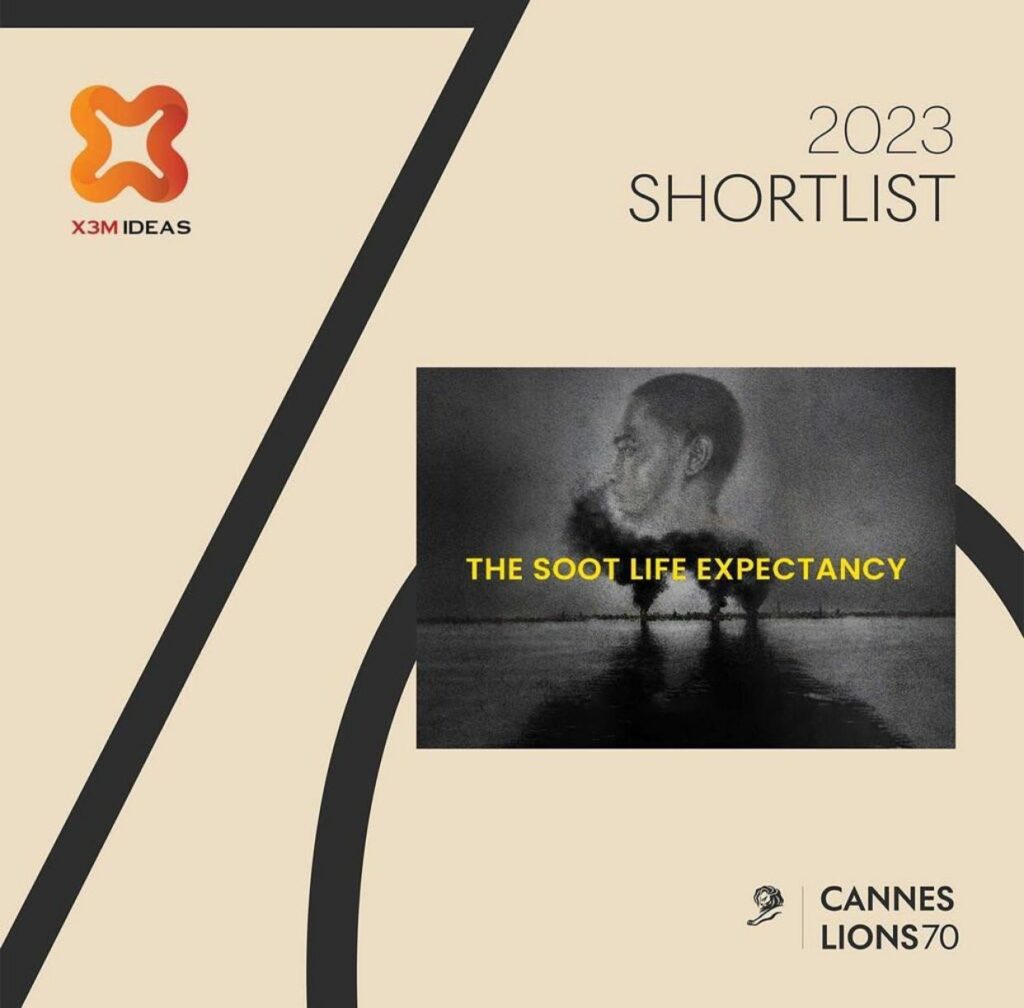 In his LinkedIn post, Steve Babaeko, Chief Creative Officer at X3M Ideas, said, "It's official guys, we won! X3M Ideas won Nigeria's first Cannes Lions International Festival of Creativity". Dedicating the award to the team, clients, and Nigeria, he added, "This one is for Team X3M, for our clients and our beloved country Nigeria. Like they say in Nollywood movies, To God be the Glory".
Launched in August 2012, X3M Ideas has made giant strides in the industry, cementing its position as a powerhouse of innovation and excellence. At the 2023 Pitcher Awards, the agency won 18 awards, including three grand prix, five gold, nine silver, and one bronze, across various categories.
Cannes Lions International Festival of Creativity
Since 1954, the Cannes Lions International Festival of Creativity has championed creative excellence, providing the definitive benchmark for creativity that drives progress globally. For its 2023 edition and also celebrating the 70th anniversary running from Monday 19 to Friday 23 June 2023, the festival gathers a global lineup of top talent that will help attendees build the case for creativity, understand upcoming trends and challenges, develop their skills, and establish conditions for creative success.
From top executives in the creative industry and a host of other attendees, each year, Cannes Lions brings together people who believe in the power of creativity from across the globe for a week of celebrating, exploring, learning and networking. Explore the festival programme here.