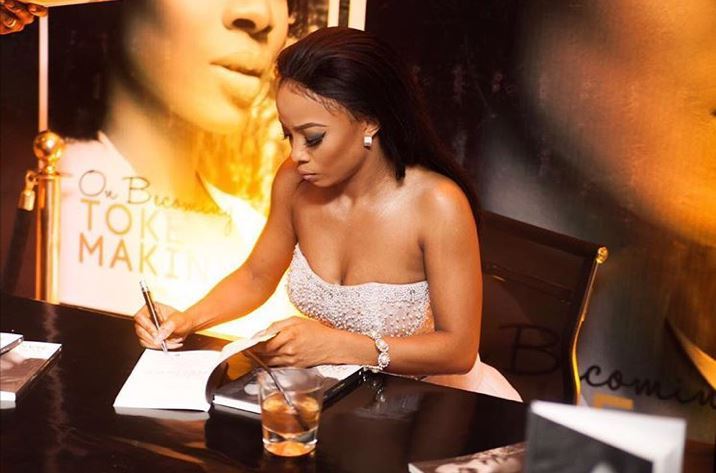 One name that has been on the mouths of Nigerians all over the nation recently, is Toke Makinwa.  Well, if we include Maje her estranged husband who has also been trending alongside his former lady love, that makes it two but you get the point right?
The Orchestra – Toke The Maestro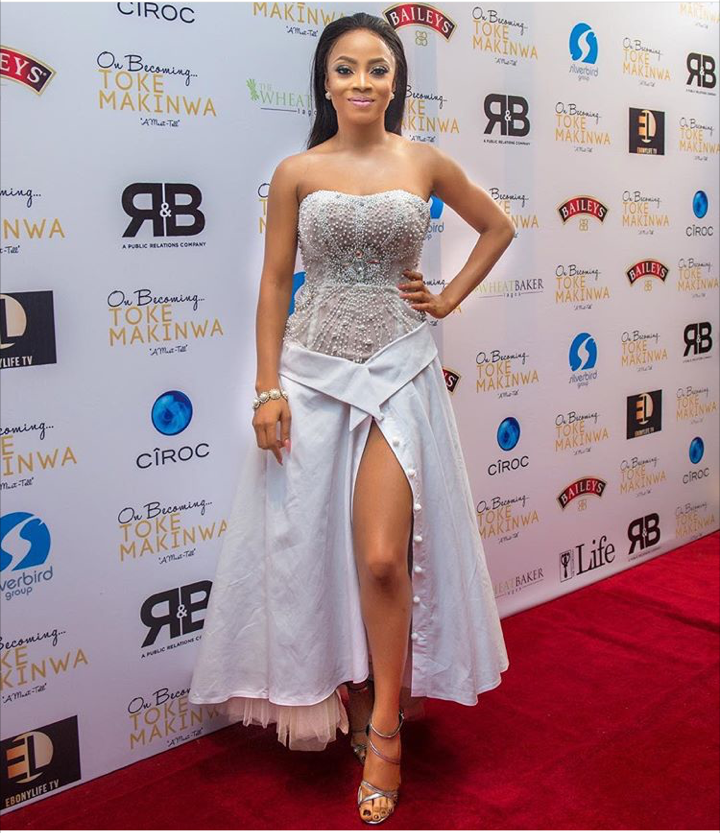 Firstly, I'd like to give kudos to Toke Makinwa, this is a lady that understands how to use media to control perceptions and win. Toke built her personal brand majorly by herself. She hyped herself, called herself what and who she believed she was and after some time, Nigeria believed her. Brands believed her and they came knocking and Toke kept smiling to the bank.
This November, Toke revealed in a carefully orchestrated manner, her highly talked about book, On  Becoming and like magic, she's got the whole nation eating out of her nicely bleached palms. With an Oscar worthy teaser revealing probably the most juicy parts of the book leaving you wanting more, Toke Makinwa solidified On Becoming as the number 1 must read book in Nigeria, some parts of Africa and beyond! Let's face it, how many Africans want to read about being a B' class OAP or vlogger? We live in a world where sex sells, bad news sells and plain old ear raising gossip is a winner! Now, some people are all talk and no action or delivery, but with her uber classy book launch, Toke has proven that she isn't all fluff and no substance.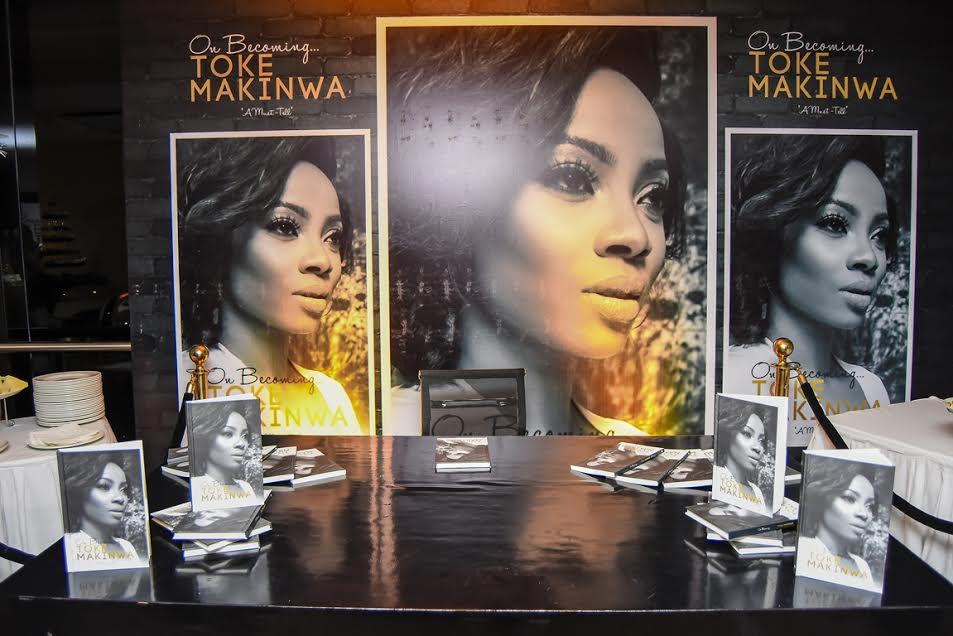 Many have said that this is Nigeria and she is only ruining herself by exposing her bad and shameful life experiences etc but let's look at the facts here people:
Why Toke is Winning
Toke had some of the most respected people attend her book launch and also played key roles at the event.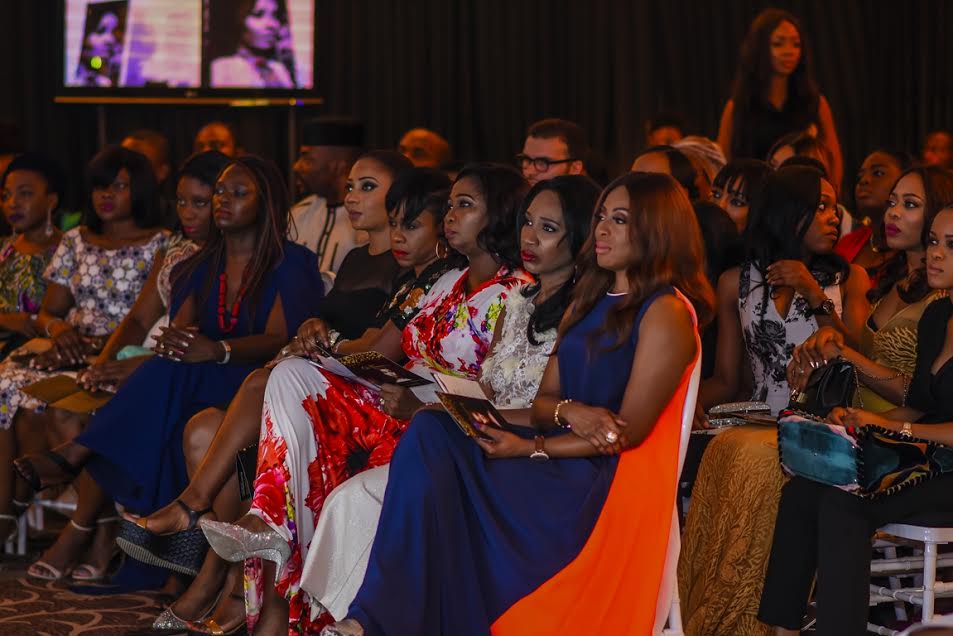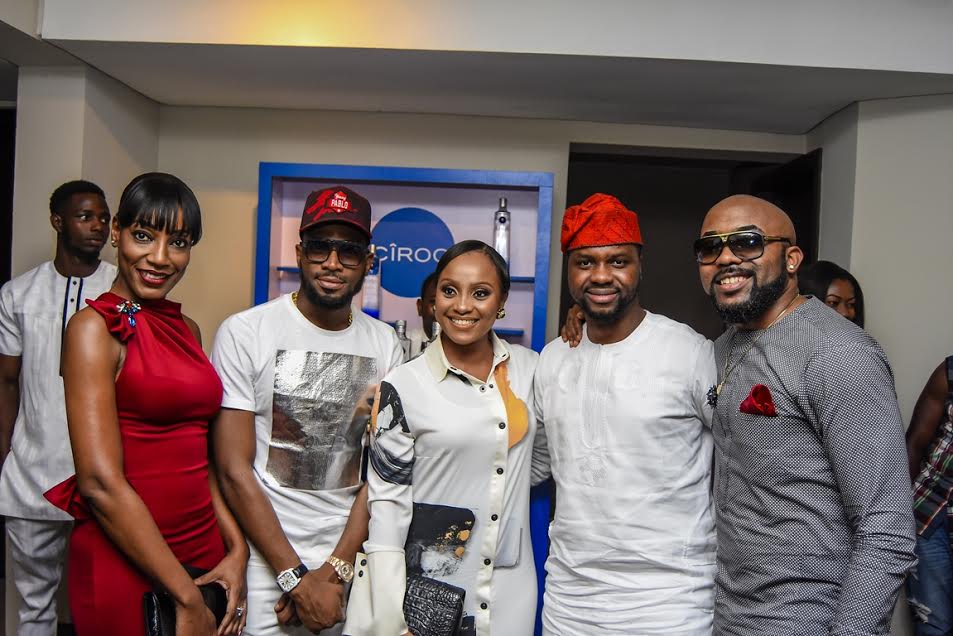 Toke had Baileys sponsor the event and she probably didn't spend a kobo of her personal cash on the book launch or at most spent minimally. It is rumored that certain attendants launched the book with mouth watering sums. It is also reported that the book has sold out in various outlets and is on the top 10 bestseller list of her category, if that isn't cashing out, I don't know what is.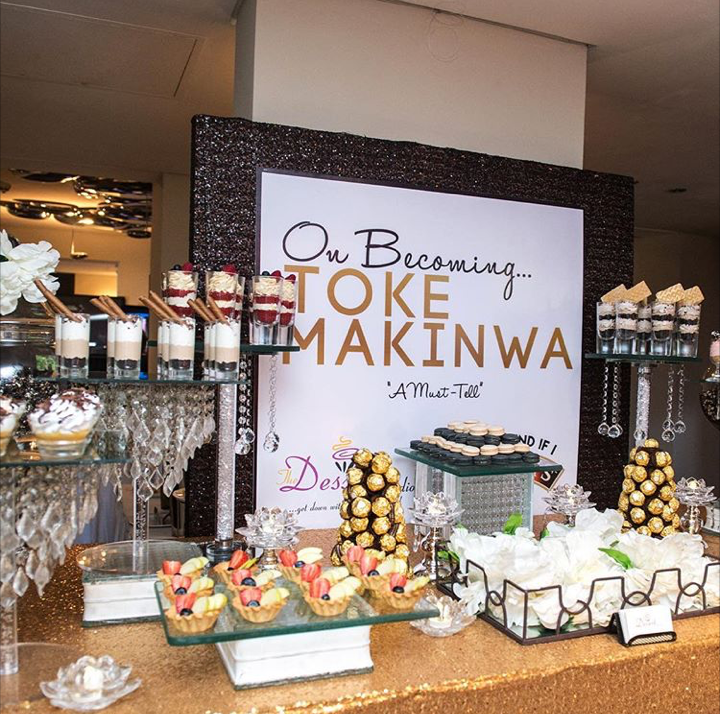 Everybody is talking about Toke (including Glazia) and if you don't believe anything, believe this truth and golden rule of PR: Every publicity is good publicity; including the free one that Maje has been receiving this period.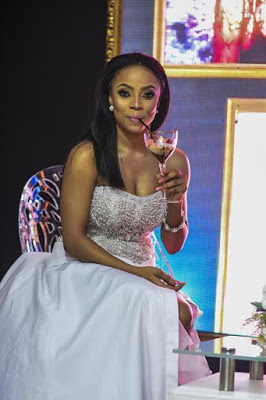 Toke knows her stuff and she definitely is living it up and turning up her messy relationship and heartbreak situation into a golden goose with a refreshed personal brand to boot. I may not agree with all her  choices and actions, but I can't knock her hustle and recognize that  she is brilliant at manipulating the media and in turn the people just the way she wants.
Hey, we might even review the book and interview her  on Glazia who knows? 🙂
Editorial Written by EIC, Omawumi O…