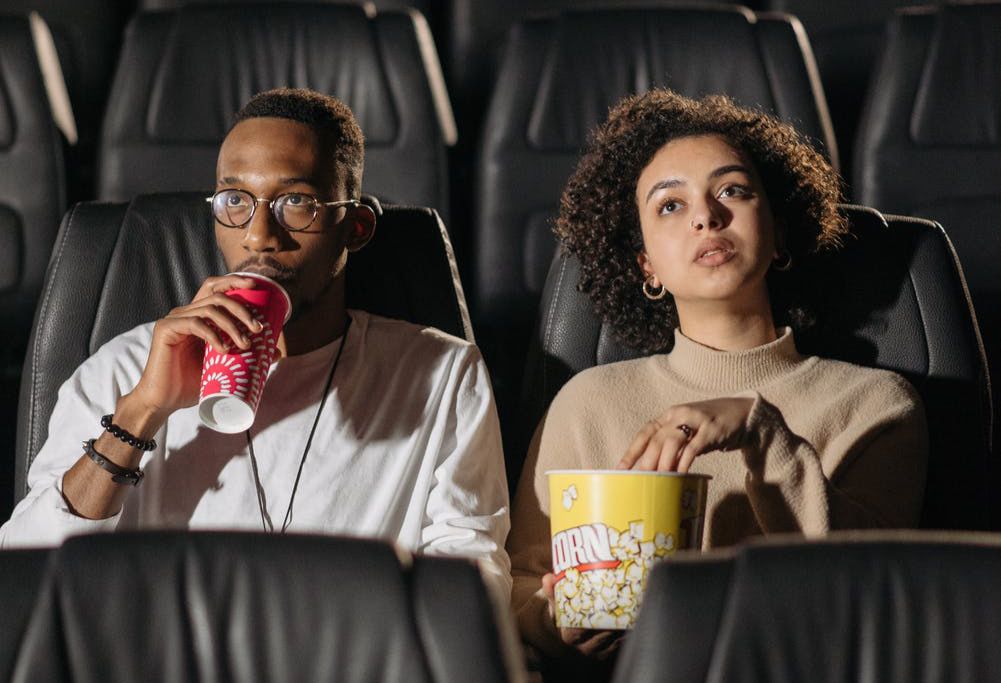 From the beginning of time, women have been designed to be symbols and epitomes of love, strength and power. Although it hasn't always been admitted, it is mostly due to the high levels of discrimination. In addition, there are innumerable situations where the human right of women are hugely infringed upon. 
However, with the 21st century illuminating these flaws, there is constant evolution of reasoning and policies. Women are rising to the occasion and taking up more spaces in fields and boardrooms they deem fit and are qualified for. Truthfully, it is heartwarming to see society getting along with the ride, or at least making the effort to. 
One of the ways that women are being honoured for their bravery, innovation, sacrifice and trailblazing, is by making biopics of them that will outlive them. In other words, putting the legacies of women of full display. These biopics also provide opportunities for the younger generation of women to see and learn from the exploits of the women who came before them. It also encourages them to live lives worthy of positive documentation; that will also inspire the generation of women after them. 
We compiled a short but impactful list of some movies that celebrate the legacies of women. Check them out.
Respect.
This is a movie inspired by the famous and highly regarded late African-American singer and song-writer, Aretha Franklin. In the MGM film "Respect", Jennifer Hudson takes the role of the Queen Of Soul, portraying such a brilliant view of the icon and her life from the time she was a child.
The movie shows deeper insights from the beginning of her life as a child, to the journey and struggle that led to her stardom, and so much more. It expresses so much information about her life and those that surrounded her.
Cast: Jennifer Hudson, Marlon Wayans, Audra McDonald, Heather Headley, Dinah Washington, Mary J. Bilge and Forest Whitaker
Hidden Figures.
Ever wondered how it was for colored women who had bright stars; but also had the challenge of discrimination and inequality against their gender and race? Hidden Figures directed by Theodore Melfi is a film about three female African-American mathematicians, who worked at the National Aeronautics and Space Administration (NASA) during the Space Race, and played a pivotal role in astronaut John Glenn's launch into orbit. Meanwhile, they also have to deal with racial and gender discrimination at work.
It highlights the main struggles colored women faced so vehemently in the 1960's. Coupled with the lack of appreciation for their work and impact in their workplaces, societies included. This film understood the assignment of celebrating the legacies of women
Cast: Taraji P.Henson, Octavia Spencer, Janelle Monae, Kevin Costner, and Mahershala Ali.
93 Days
According to the CDC; "Ebola virus was first discovered in 1976 near the Ebola River in what is now the Democratic Republic of Congo." With many lives threatened and taken by the deadly virus, in the middle of the year 2004, this movie expresses the tension and gives more specifics on how life was, as of the time.
This movie is inspired by real life events of the virus, and the heroic acts of Ameyo Adadevoh. A Nigerian physician who is credited with having curbed a wider spread of the Western African Ebola virus epidemic in Nigeria, by placing the patient zero, Patrick Sawyer, in quarantine despite political pressures. She is known for preventing the Nigerian index case from leaving the hospital at the time of diagnosis. Thereby playing a key role in curbing the spread of the virus in Nigeria
Cast:  Bimbo Akintola, Sola Oyebade, Somkele Iyamah, Alastair Mackenzie, Seun Kentebe, Gideon Okeke and Danny Glover.
The First Lady.
Another biopic that celebrates the legacies of women is The First Lady. This recently released series will carry you through the eyes of Michelle Obama; an Ivy league lawyer, wife, mother, icon and her experience being the first ever African-American FLOTUS. With continuous, and almost never ending criticisms, racism and even claims of her being a transgender, we get to see how this experience was like for her.
How could she have managed to never back down on her role? The show steers clear of the West Wing and instead focuses on the East; "where many of history's most impactful and world changing decisions have been hidden from view. And made by America's charismatic, complex and dynamic First Ladies." The anthology also focuses on First Ladies Betty Ford, played by Michelle Pfeiffer, and Eleanor Roosevelt, portrayed by The Crown's Gillian Anderson. 
Cast: Viola Davis, Michelle Pfeiffer, Dakota Fanning, Aaron Eckhart, O-T Fagbenle and Kiefer Sutherland.
Ride Like a Girl
In the patriarchal world we live in today, where fields such as entertainment, career and other aspects weren't built up for women; this automatically sets up limits to what a woman can achieve or not. Directed by Rachel Griffiths, this movie sheds more light on a young lady who follows her dreams regardless of the naysayers she got.
Based on a true story of Michelle Payne, the first female jockey to win the Melbourne Cup in 2015. It shows the disapproval of her dreams by her father, who wanted Michelle to 'settle down' just like her sisters. Amidst other obstacles that came her way, she followed her dreams regardless. Watch as she overcomes herself, almost losing the ability of ever playing again, through an accident, to the discrimination and lack of support she received as a woman in the field.
Cast: Teresa Palmer, Sullivan Stapleton, Sam Neill, Stephen Payne, Gryffin Morrison, Sophia Forest and Annaliese Apps. 
For more amazing content on entertainment and much more, click HERE to download our latest issue for FREE!