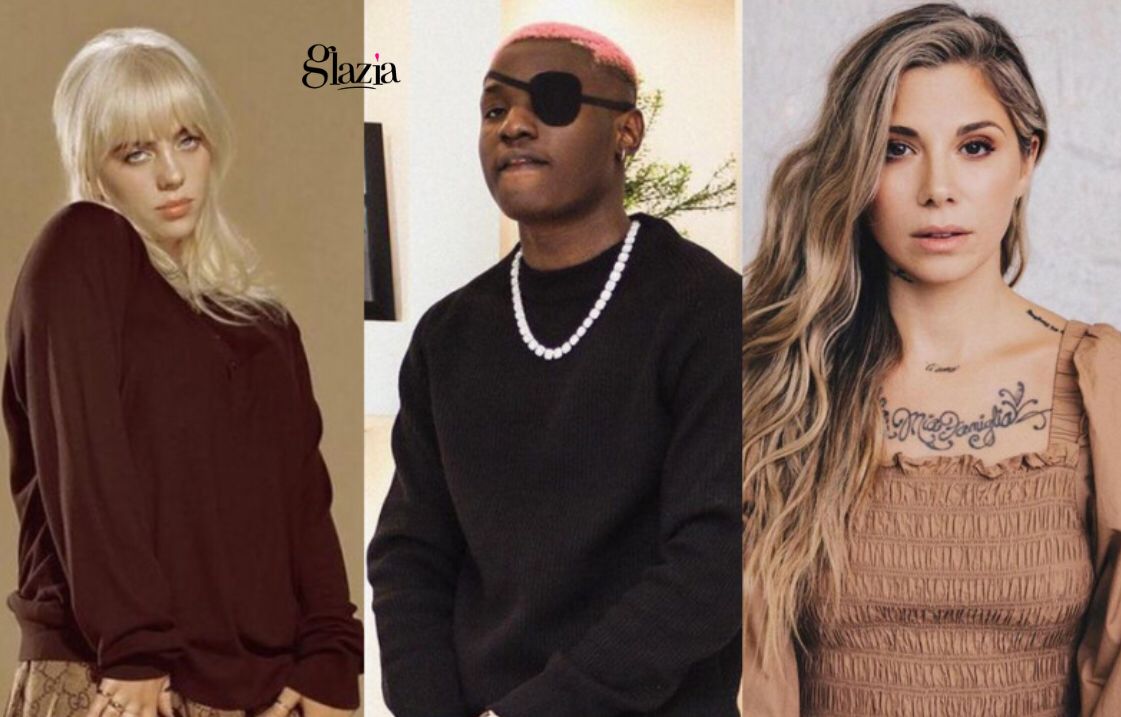 What do you think about a sex playlist? Is it a real thing? Does it work for you? How is music related to sex? Listening to songs during sex is a common thing, especially to drown out loud moans and make neighbours assume nothing is going on. However, this makes songs played during sex to be usually loud and sometimes still not reduce the loud moans. Already, people don't vibe when party songs are not their type so if such is the case, isn't it better to play songs that are worth the good time?
While some do not care about background sounds while having sex, others are deliberate about the mood they set as it plays a huge role in their mental state and for example, many women's orgasm start from their brains.
So, sounds like the right songs set the mood for many and because of this, Glazia has compiled a list of songs that you can add to your sex playlist.
Here are 5 songs to get your sex playlist going.
Bounce by Ruger
"Girly put it on me nicely. She riding it, I'm sliding it…"
A boastful element about Bounce is its explicit yet metaphoric way of narrating a sex tale. Ruger did a good job singing a song purely made for sex yet not filled with PG rated words that could be bleeped out while being played.
Bounce is a song off Ruger's EP titled Pandemic.
A Thousand Years by Christina Perri.
"I have died everyday waiting for you.."
For starters, this song has over 2 billion views on YouTube! That's saying a lot. A thousand years was sung for The Twilight Saga: Breaking Dawn. The tone of the song was made for love and sex. It is suitable for a slow mood, especially with your significant other. Lock your eyes with your partner while having sex and playing this song in the background. Glazia awaits your review afterwards.
Dusk Till Dawn by Zayn Malik ft Sia
"I'll be with you from dusk till dawn…"
With 1.8 billion views on YouTube, Malik and Sia did a great job with this song. The intensity from the voices of both talented singers synced perfectly for a sex mood. In fact, you don't need a playlist if you've got this song on your device. Simply loop it and watch magic happen. Funnily, it's so good that you may have the urge to match its intensity while having sex. 
Never Let Me Go by Florence+The Machine
"And the arms of the ocean are carrying me. And all this devotion was rushing over me…"
This song was sung in The Vampire Diaries season 4, episode 20 when Damon and Elena kissed passionately for the first time. Before then, they had shared a few 'accidental' kisses but in this particular episode, they were both deliberate about it and the song fitted the mood.
Interestingly, the song lyrics has no correlation with sex but somehow, it shares intensity with Dusk Till Dawn and is best suited for a romance scene.
Bad Guy by Billie Eilish
"So you're a tough guy, like it's really rough guy…"
Bad Guy is a playful, bass-heavy track that sees Eilish taunting her lover, flaunting her tough nature while questioning his own.
Bad Guy has an undertone that makes you want to match its beat but since that's almost impossible, it sets you in a wild yet gentle sex mood. You can already think of the right position that suits it by simply listening to it. Whomever was in charge of the beats of this song did an awesome job for lovers.
Article written by Sola Tales
Watch out for the steamy continuation of the sex playlist article in our next post titled "Sola Made me do It." It drops in a few hours, and you don't want to miss it! Trust us!